albert44
Italian



Since: 12.2.02
From: houston , TX

Since last post: 5869 days
Last activity: 5601 days

#1 Posted on
For all things Yao-
--yaomingmania.com--
the game recaps are freakin hilarious.

"Yao keeps control of the ball with his right hand by cupping it -- and puts in an acrobatic shot for the lay-in. And he's fouled! UNBELIEVABLE!

Yao pumps his fist with the most excitement we've seen thus far on the court, the Rocket bench comes off their feet, and Rick Fox slams the ball against the base of the goal in frustration. So you're telling me Yao can fast break, too? And has the dexterity to handle the ball with one hand while his other arm is being ripped off his body? You gotta be kidding me?"


---

albert44


Promote this thread!
evilwaldo
Lap cheong



Since: 7.2.02
From: New York, NY

Since last post: 5880 days
Last activity: 5660 days

#2 Posted on | Instant Rating: 0.00
I was one that considered Yao to be the second coming of Manute Bol. However, I have seen the light and jumped on the Yao bandwagon.

He is the real deal.




(edited by evilwaldo on 10.12.02 1458)

---

From the infamous Wrestleline SS interview:

DTD: If you were to make changes in WCW, if you were in charge and not Ric Flair, what would they be?

SS: I'd get rid of all the old guys, and push the talent that has waited to get the push. The things they are doing, it's back in the 1980s. It's just bad, man. Flair doesn't even deserve to be on the show. You've got to get rid of all the old guys. Like what Vince did, they started pushing guys. Nobody knew who The Rock was 2 years ago. He made The Rock. Now The Rock just did Saturday Night Live. You've got to start with the young talent, talent people can relate to. Who are we trying to relate to if we've got a 50 year old man out there? Are we trying to relate, so a 50 year people and above will go out and buy a f*cking little toy? That ain't gonna happen. It's a f*cking joke.

Does it remind you of any show in particular?
albert44
Italian



Since: 12.2.02
From: houston , TX

Since last post: 5869 days
Last activity: 5601 days

#3 Posted on
Welcome evilwaldo, welcome


---

albert44

Merc
Potato korv



Since: 3.1.02
From: Brisbane, Australia

Since last post: 3761 days
Last activity: 3739 days

#4 Posted on
I hate Yao. I picked him up for my fantasy team after his first 20 point game. Had him while he got bugger all points for the next few games. Dumped him the day before he beat the Spurs by himself. Naturally he's now scoring points for someone else.


---

I'm a fat wannabe surfer
Big Bad
Scrapple



Since: 4.1.02
From: Dorchester, Ontario

Since last post: 955 days
Last activity: 524 days

#5 Posted on | Instant Rating: 5.54
"We're a lot alike, except he's 7"5 and Chinese."-- Steve Francis

Best quote ever.


---

"If you go out with a girl and they say she has a great personality, she's ugly. If they tell you a guy works hard, he can't play a lick. Same thing." -- Charles Barkley
Zeruel
Thirty Millionth Hit
Moderator



Since: 2.1.02
From: The Silver Spring in the Land of Mary.

Since last post: 704 days
Last activity: 704 days

#6 Posted on | Instant Rating: 4.05
Yao Holds Court In China, Millions Are Tuning In To See Houston's Center
---

DDP: Well, there's this little passage I got memorized, Diamond Dallas 25:17. Sort of fits this occasion:

"The path of the bookerman is beset on all sides by the inequities of the talented, and the tyranny of workrate freaks. Blessed is he, who in the name of tradition and sports entertainment carries the stiffs through the matches of Nitro, for he is truly the workrate's keeper, and the finder of lost quality. And I will lay the smack down upon thee with great vengeance and furious roid rage those who attempt to outwrestle and expose my brothers. And you will know my name as the Bookerman, when I lay my catchphrase upon thee!"

DDP & Kevin: *BANG!* *BANG!* *BANG!* *BANG!* *BANG!* *BANG!* *BANG!* *BANG!* *BANG!* *BANG!* *BANG!* *BANG!*

-From MrJF's Pulp Bookerman

www.mozilla.org go here and make the switch, you won't regret it!



R-D-Z
albert44
Italian



Since: 12.2.02
From: houston , TX

Since last post: 5869 days
Last activity: 5601 days

#7 Posted on
The latest from Yaomingmania.com

(Rockets vs Indiana game summary)



Ten seconds after checking back into the game, Yao goes to work. From his favorite spot, he spins baseline and dribbles twice to get underneath the basket. Seeing no open shot there, he spins back the other way and puts up a shot--BUT NO, IT'S A FAKE. INDIANA DEFENDERS BITE ON IT, AND FROM UNDERNEATH THE BASKET YAO PIVOTS AGAIN AND PUTS A REVERSE LAY-UP OFF THE GLASS!!! Bill Walton only has two words to say to describe this play: "Hakeem Olajuwon." Walton goes on to say, "The crowd is coming alive. These fans are just learning what they have in this player."

"From his favorite spot on the left side, Yao turns baseline and shoots a 12-footer from the baseline--SWISH!! Yao's on fire!! He's killin' me! I need a rest from typing up all these great plays! (just kidding). Bill Walton echoes my sentiments exactly, "What can't this guy do?"

I think Yao is Walton's new favorite player.


(edited by albert44 on 19.12.02 1019)

---

albert44

Botter
Bauerwurst



Since: 12.12.01
From: Houston, Texas

Since last post: 4592 days
Last activity: 4591 days

#8 Posted on
Yao's improvements have been amazing. Just look at last night's game for a perfect example; he scores 29 with 10 rebounds and 6 BLOCKED SHOTS, all the while making it look incredibly easy.

The guy is a player.
Corajudo
Frankfurter



Since: 7.11.02
From: Dallas, TX

Since last post: 2579 days
Last activity: 2082 days

#9 Posted on
After watching the game last night, it would not suprise me in the least if Walton was writing the yaomingmania.com recaps, except they are not quite glowing enough. I heard him compare Yao to Larry Bird, Magic Johnson and Hakeem Olajuwon over the course of one game.

(edited by Corajudo on 19.12.02 1650)
ekedolphin
Scrapple



Since: 12.1.02
From: Indianapolis, IN; now residing in Suffolk, VA

Since last post: 14 days
Last activity: 2 days

#10 Posted on | Instant Rating: 4.52
Eh, Walton likes anyone who can beat the Pacers.
But color me officially convinced, anyway. Yao owns you, Yao owns me, Yao owns everybody.
But the Rockets aren't quite good enough to win the championship-- yet.
---
"Where are you from?"
"Earth, and we're not at war with anyone except each other."
--Grig and Alex Rogan, The Last Starfighter
Two-Time, Two-Time Randomly Selected Wiener of the Day, 5/27/02 and 7/3/02
Certified RFMC Member-- Ask To See My Credentials!
tomvejada
Andouille



Since: 2.1.02

Since last post: 6546 days
Last activity: 6546 days

#11 Posted on
I never thought I'd agree with Bill Walton.


---

"I just got pinned by a friggin twelve-year-old."

Kurt Angle

albert44
Italian



Since: 12.2.02
From: houston , TX

Since last post: 5869 days
Last activity: 5601 days

#12 Posted on
Yao is displaying shades of
Olajuwon in his prime-
the ability to dominate a game all
the while looking spectacular in
doing so.
I qoute comedian Jeff Ross (i think)
at a recent roast of Emmit Smith:
"Watching Shaq play is like
watching a retard trying to
f*ck".



---

albert44

JayJayDean
Scrapple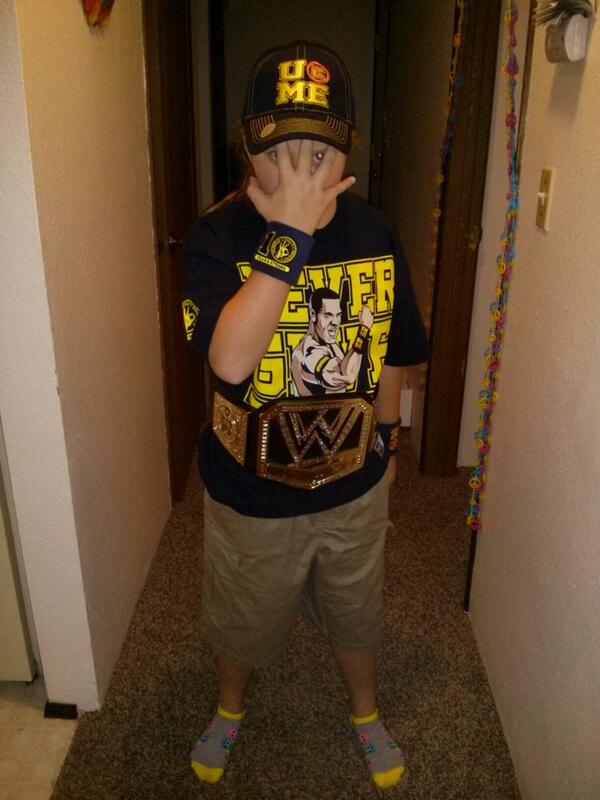 Since: 2.1.02
From: Seattle, WA

Since last post: 2013 days
Last activity: 1591 days

#13 Posted on
Yao was a chic pick in a lot of fantasy leagues and the guys in my Yahoo league dropped him right before he went 9-for-9 in LA. I picked him up and he's one of the reasons I'm in first place, although my team was pretty good without him.

I [heart] Yao.


---

"I figure that if we can manage to survive through a cross-country drive, marriage can't help but be a snap." - CRZ, the Last RAW Recap
"A-HAHAHAHAHAHAHAHAHAHAHAHAHAHAHAHAHAHAHAHAHAHAHA!" - me