JustinShapiro
Scrapple
Moderator




Since: 12.12.01

Since last post: 1347 days
Last activity: 999 days

#1 Posted on | Instant Rating: 8.71
I'm not the kind of guy who laments WWE's impending doom while they continue to churn out a big profit and $40 million revenue Wrestlemanias each year while never getting too great and never getting too terrible. But WWE on pay-per-view is starting to become a pretty serious and embarrassing problem for them and might be a sign that legitimate trouble is on the way.

I was pretty sure Money in the Bank was going to do a lot better than the previous three gimmick b-shows. It actually did quite bad. I was definitely sure SummerSlam would stop the negative momentum since it was SummerSlam and it had the big payoff match with Nexus.

It didn't. At all.

Summerslam did 350,000 buys (196,000 in North America), down from 396,000 (232,000 North American) in 2009 despite having, ostensibly, a much bigger, hotter, and more focused main event. (SS09 was mostly promoted around the return of Shawn Michaels and the umpteenth reunion of DX.) SummerSlam '09 was already itself a big drop from the year before:

SummerSlam 2008: 477,000 (315,000 N.A.) [Undertaker/Edge HIAC, Cena/Batista]
SummerSlam 2009: 369,000 (232,000 N.A.) [DX/Legacy, Jeff/Punk TLC, Cena/Orton]
SummerSlam 2010: 350,000 (196,000 N.A.) [Cena/Nexus]

WWE has had a string of PPV disappointments dating back to Wrestlemania, which did at least 100,000 fewer than it was projected to for a show WWE was hoping could be the most successful WM since Trump/Vince. (This is probably in large part because it aired the day after a UFC in the same weekend, the same circumstances of which destroyed Survivor Series last year and would mean that not even Wrestlemania is completely UFC-proof if they're both happening in the same 24 hours.) SummerSlam capped off a really bad summer in which Fatal Fourway became the modern low for WWE PPV, going back to 1996*, and Money in the Bank only did marginally better.

* excepting ECW December 2 Dismember, which doesn't really compare since it didn't have 1) WWE main eventers on it, 2) more than two matches announced, 3) more than a week between it and another PPV.

Extreme Rules: 182,000 (105,000 N.A.)
Over the Edge: 198,000 (115,000 N.A.)
Fatal Four Way: 143,000 (84,000 N.A.)
Money in the Bank: 162,000 (95,000 N.A.)

To show how fast and steep the decline has been, 2009's b-shows averaged 218,000 buys (136,000 domestic). The two most successful ones, by a lot, were Night of Champions and Hell in a Cell, both of which I'd expect to do badly this time around thanks to HIAC's two-week build. Bragging Rights, with the perfect storm of a concept that's not over, a three-week build, and a Saturday UFC the night before, looks like it will easily drop below Fatal Four Way as a new modern low.

Even if Fatal Four Way and Bragging Rights can be written off as particularly pointless, bad ideas to build PPVs around, I think that the SummerSlam buyrate is even scarier, because it's the first time that WWE failed on its own merits when they'd actually had their shit together and done a very good job of building up a big main event. The fact that the SummerSlam news came out the same week that Raw did a sub-3.0 rating against football for the second week in a row makes this a pretty startling week for them.
Promote this thread!
JustinShapiro
Scrapple
Moderator




Since: 12.12.01

Since last post: 1347 days
Last activity: 999 days

#2 Posted on | Instant Rating: 8.71
THEN I WAS SO MAD AT THE END OF STEELERS/RAVENS THAT I SPEWED THIS OUT AS A DISTRACTION.

I forgot to say, someone on the Figure-Four board figured out the total buys/domestic splits by multiplying by the percentage WWE gave, so they may come out slightly differently, but they're close.

So why is PPV tanking right now? The easiest answer is that there are too many shows and the main eventers are stale and not as over anymore, but that's been the case for both for a while now and people didn't just suddenly realize it in May. There've been 14-15 PPVs per year since 2004, and this was actually the first year since then WWE has gotten down to 13. Neither of those are positives, obviously, but I think they've caused a more gradual erosion, death of 1000 cuts.

The main events have been intermixing the Cena/Orton/Batista/Edge generation with the HHH/Shawn/Taker holdovers since 2005-06, although they got two big band-aids a couple years ago by adding Jericho and Jeff Hardy to the mix to make some new(ish) matchups to headline with to slow down that decline. The same crew of guys on top definitely doesn't help; there's some kind of crazy stat about how Triple H, John Cena, and Randy Orton have been in all but five Raw world title match on PPV over the entire eight years that there have been two world championships. It's extra-frustrating when WWE puts a lot of effort in a new main eventer, like Jack Swagger this year and CM Punk last year, only to decide they don't want them in main events after all -- apparently regardless of how well they performed in the role, since it's hard to be better than Punk was in 2009 -- and would rather have Kane, whose hasn't been relevant as a headliner since 2003, in that spot than either of them.

But this drop has been so sudden that I don't think it's just chickens coming home to roost on longterm short-sightedness. I think it's caused by something that has changed more recently and is more specific than general "people are less interested in wrestling because of staleness and UFC" thing. Three aspects of WWE PPV have changed recently, but it's hard to say which is the biggest problem or if they've all coalesced to make a few not-good-but-not-dealbreaking things worse.

1) The increase to $45, starting with the Royal Rumble this year, is too much for a WWE PPV and was a tipping point for people to say "eh, forget it," especially for shows that have generally been average and not very special. If people were just buying adequate shows out of habit, the price increase was enough to break that habit, and it was helped along by the fact that ...


2) WWE doesn't really use their TV to promote pay-per-views or build up main events anymore. They book matches for a show and run down the card at 10:40, but the PPV is not the end destination for the month of TV, it's just a bump along the way until the next edition of the longest running weekly primetime episodic entertainment show. The year Raw spent revolving around guest hosts and their hilarious interactions with Santino did particular damage, but the philosophy hasn't really changed since they dropped the hosts. PPVs occur because they're on the schedule, but the only one that really gets built to is Wrestlemania.

WWE's business model has changed to where it isn't totally PPV driven and they now make a ton in TV licensing fees, but that doesn't mean they should just abandon promotion for PPVs so they can concentrate on reasons to have three hour Raws or opportunities to collaborate with Jon Heder, famous actor -- and in the process abandon the entire foundational purpose of pro wrestling to create interest and anticipation for future matches in exchange for human moneyunits.

It doesn't mean that the very concept of lots of people paying for a big event on PPV is dying either, because even with internet streams and torrents and changing viewing habits and SHOWS WATCHED IN PHONES or whatever, UFC still gets a whole lot of people to pay for their shows. The economy is bad, but the economy has been bad for two years.

The gimmick PPVs that started one year ago are losers. The idea was to create new theme shows so that they'd have ten more Royal Rumbles and Elimination Chambers that draw just from the concept. But by stripping the context from stipulations that were over, like Hell in a Cell and TLC, and watering them down with multiple versions of the same stip on the same night, they're actually hurting their PPV since they no longer have special stips with a track record available to use on big programs that actually merit them and can logically progress to them, the way Undertaker and Edge's HIAC peaked their feud and drew strongly. This year, for instance, Batista and Cena needed a third match and had to settle for I Quit since the HIAC had to be saved until October for Orton and Sheamus, who moderately dislike each other.

Is Money in the Bank over enough to carry a show like Elimination Chamber, Hell in a Cell, and TLC? The buyrate says it's not, and I can see why it wouldn't be: it's not a match to blow off a feud, just the promise of an awesome match, and a match that has always been a midcard stuntshow where you don't see the ramifications for the winner pay off for a while. The MITB show was particularly badly and bizarrely promoted though -- the title matches were Cena/Sheamus and Rey/Swagger but all of the television buildup was for Cena & Sheamus vs. Nexus and Kane vs. Swagger, I guess because it just doesn't matter. Except, it looks like it does.


3) The world titles are dead. Like, really dead. Like, it doesn't mean anything to win the world title. People have complained about the value of the world championship going down since the Monday Night Wars started, but even with two of them around, the world championship in WWE was still a big deal, and so was winning it. Until the end of 2008, when they started the trend of changing the world title on every PPV. I'm not going to count the number of world title changes since then because there's no point, there's just been a lot of them, basically at least one of the two changing once a month. Seeing a world title change is hardly an incentive to buy a WWE PPV now, and not seeing a world title change doesn't make you feel like you missed out on anything important.

So not only does it mean nothing to have a world title match as a selling point for a PPV, but it's never meant less to win one either. And not only does a different guy win it every month, but anyone can win them. Sheamus and Swagger both won a world title within four months of each other basically as rookies. And unlike Sheamus, Swagger wasn't even pushed hard before he won the title. And he hasn't been pushed hard after he lost it (three months later). And he wasn't even pushed hard while he had the title, as he lost almost every match he was in. Jack Swagger was world champion in June and feuding with MVP in August.

So let's say Miz, who probably has even more potential than Sheamus and Swagger, uses the briefcase and wins the WWE title in the next couple months. Instead of being a major moment in the career of a new main event heel, it doesn't have any impact because he's just the latest guy to do that. He has the belt now and he'll lose it within two months. And then Wade Barrett or Alberto del Rio or Drew McIntyre will do the same thing next year.


WWE is not going to go back to four PPVs a year. They just aren't. But there's no reason they can't be successful with twelve. I would say that all they'd have to do is present serious issues and build to them with (a lot) more focus than they have been, but that's kind of what they did at SummerSlam and it wasn't enough. So it seems like they need to fix their presentation and context so that the rare things they want to count as serious can still resonate within it.

(edited by JustinShapiro on 4.10.10 0126)
ekedolphin
Scrapple



Since: 12.1.02
From: Indianapolis, IN; now residing in Suffolk, VA

Since last post: 72 days
Last activity: 58 days

#3 Posted on | Instant Rating: 2.76
Naturally having too many pay-per-views is part of the problem, but I'd also like to add that having so many PPVs based on special match types (TLC, Money in the Bank, Hell in a Cell, Fatal Four-Way, Elimination Chamber) says to potential PPV buyers, "You're not gonna see those matches outside of those events." (Well, a little less so with Fatal Four-Way). And deliberately booking yourself into a corner like that is just kinda stupid.
---
"If I die in here, I'll kill him!"
--Urdnot Wrex, Mass Effect
Fan of the Indianapolis Colts (Super Bowl XLI Champions), Indiana Pacers and Washington Nationals
Certified RFMC Member-- Ask To See My Credentials!
Co-Winner of Time's Person of the Year Award, 2006

I Breastfeed John Madden
Head cheese



Since: 13.4.04
From: Des Moines, IA

Since last post: 2935 days
Last activity: 2541 days

#4 Posted on | Instant Rating: 4.36
The abundance of live streaming websites would be my guess. Its just too easy to find it for free online.


---

Malone.
Ex-Cop, Ex-CIA, Ex-plosive.
redsoxnation
Scrapple



Since: 24.7.02

Since last post: 3505 days
Last activity: 3505 days

#5 Posted on | Instant Rating: 5.91
Could it be the tipping point combined with PG that has potentially crippled the goose that laid the golden egg? Where in the past they would get the college/late 20's market to plunk down the market for a bloody brawl, they now need the parents to plunk down nearly half a C Note on something that is pretty much the same thing that will be shown the next night for free. And do it to the tune of over $500 per year. When you keep raising the price while not significantly increasing (and in many cases watering down) the quality, there is going to be a significant drop when people are struggling to pay there bills.
Also, if child A can get a new (insert cool kid toy or record album) from parents or watch a PPV, but only get one or the other, which will it be? My bet is on something that lasts longer than 3 hours and is probably cheaper so they can get multiple of the former.
And, at some point, the business model has to be flexible. House shows were once the lifeblood, then syndication, then PPV, now maybe it is reverting somewhat towards cable. As long as they can find something for Did You Know each week, they'll be fine. Did You Know that RAW was watched by more people in Zimbabwe last week than the NFL's Rams/Redskins Game?
Alex
Lap cheong



Since: 24.2.02

Since last post: 1462 days
Last activity: 338 days

#6 Posted on | Instant Rating: 3.94
I think an important note to mention is that nothing of importance ever happens on PPV aside from title changes which, as you mentioned, don't matter. Take Batista/Cena, the blow-off match was on PPV, for sure, but the ultimate resolution to that feud happened the next night on Raw.


thecubsfan
Scrapple
Moderator



Since: 10.12.01
From: Aurora, IL

Since last post: 529 days
Last activity: 527 days

#7 Posted on | Instant Rating: 10.00
I think we mistakenly look at SummerSlam '10 as a disappointing number; maybe the build for WWE vs NXT was the only thing that kept it dropping closer to the other summer PPVs. SummerSlam dropped 5% off one year, the other ones are down about 20% on average. Whatever the problem is, one good show isn't going to stem the tide. WWE will need a series of them.

Losing teams having a bad year who raise ticket prices during a bad economy do not have great attendance numbers, and WWE feels like a losing team. WWE feels at a low ebb and raising PPV prices this past year was a bad idea.

The gimmick PPVs are equally ill considered and it'd be a surprise if most of them were back a year from now. Not every stipulation isn't as the Royal Rumble, not everything works as easily with whatever else is going on.

I think anything is on the table at this point. Not just John Cena turning heel (which isn't really as helpful as people expect, since he's still facing the same guys) but there might a lot less TV by 2012. Not a lot people were watching SmackDown by the end of MyNetworkTV and the product is cold enough where a significant chunk of those people are going to use the move as a break point. Whatever that number is by week 3 is a say a lot about where they're going in the near future.



---

thecubsfan.com - luchablog
Oliver
Scrapple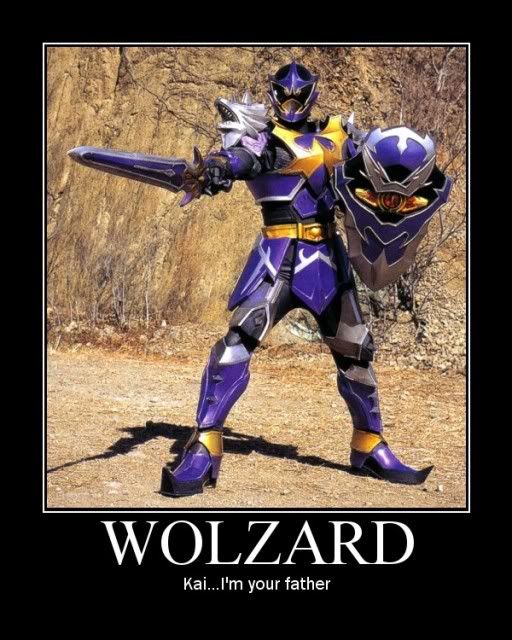 Since: 20.6.02

Since last post: 2897 days
Last activity: 2891 days

#8 Posted on | Instant Rating: 3.00
Saturation is a major reason, in my opinion. Two weeks ago, we had a PPV, and today, there's another one. I'm not willing to drop $30 for a PPV twice a month, let along "B" PPVs.

I understand the WWE won't go back to four PPVs a year. But if they really want to inspire some form of anticipation, maybe eliminating the PPV the month before a "Big Four" show would help. Half the fun of Wrestlemania is the build-up between the event and the Royal Rumble. To a lesser effect, Survivor Series, too.

The original Survivor Series was a great idea, and I think it would be decent for it to return to what it was originally.

Bring back the King of The Ring. Not the Semi-Finals and Finals version: the full tournament. It was easily one of my favorite PPVs in the past.

All in all, I think two things should happen, and both will never happen: First, the PPVs should be reduced. I think six per year would be a great idea: the big four plus two ancillary PPVs (KoTR and Night of Champions).

Second, the PPVs should be less expensive.

Just my Canadian two cents :)



---

2009-2010 WHL Fantasy League Champion!!!
HMD
Andouille



Since: 8.6.02
From: Canada

Since last post: 2124 days
Last activity: 2124 days

#9 Posted on | Instant Rating: 3.30

Reading some of these responses, I do think it's worth mentioning that Justin points out, quite rightly, that the dropoff has gotten dramatic quite recently. So the usual over-saturation/UFC/streaming seems not to quite cover it---though, I do think they're absolutely all contributing factors.

As a lifelong fan, I can only point to things that turn me off now versus, say, two years ago and try and extrapolate that out to other older fans as an explanation for why they too no longer watch. This arrogantly and unscientifically presupposes that everyone feels the way I do, but hey, it's the internet.



1. THE W.W.E. BRAND



The branding has gotten absolutely out of control recently. Or maybe I just noticed it recently. This company has certainly been up its own ass for a long time, but when you're producing your commentators to look their nose down at Friends and Cheers, two culturally iconic shows that were a thousand times more relevant than WWE has ever been, just because you've had more episodes, you are completely drinking your own Kool-Aid. As Justin points out, they're not using TV to sell PPVs anymore, but I think setting RAW up as the flagship is only a symptom of the branding disease they have right now. RAW is only the most viable symbol of "the awesome fucking WWE". It's WWE this and WWE that. If you had a drinking game and threw one back every time someone said the company name, you wouldn't get drunk: you would fucking die.

In some ways, this has benefited them. They do have a traveling show that basically sells itself. A star not being on the road has minimal impact on the gate. A major star jumping ship to TNA barely registers. If a star the calibre of Kurt Angle had left this company in 1996 instead of 2006, it would have sent industry rocking shockwaves in every direction. Now it literally means nothing. It has hindered them, in other ways, the PPV business being the most obvious. But it has also destroyed the ability to create credible characters who people identify with.

The promotion used to get its wrestlers over, now wrestlers get the promotion over. Even if you're supposed to be a dastardly heel, you say WWE more times in one sentence than anything heinous you have imagined for your foes. If you're the superhero babyface, you're spending more time saying "it's a PG show", like that has anything whatsoever to do with your character, than laying down a tension filled description of why you're going to put away the bad guy for good. Whenever absolutely everyone is a corporate shill, preening for cameras with goofy-ass grins aplenty, looking like soulless douchebags from central casting trying out for Ipod commercials, the "edge" is most certainly dead and gone.



2. P.G. HAS FAILED



This one could have been avoided if they didn't fall all over themselves, in a smarmy veneer of community responsibility and self-righteousness, to point it out. Nothing PG is cool. Even Harry Potter and Twilight have more blood and sex than wrestling now. It's just flat-out corny. It's embarrassing to watch. And it hasn't attracted a higher class audience. The same people screaming bitch and faggot at the shows as always. It's done nothing but water down a product that doesn't need any help being stale. I'm not advocating a return to the misogyny of the attitude era, but look at practically any current pop-culture phenomenon from Gaga to Jersey Shore, and there is nothing wholesome to be found.


3. UNKNOWNS ON TOP



We can certainly bemoan the lack of new stars, but the way create them has never been to give absolute unknowns the Big Belts. Seamus came out of nowhere, and has been hurt more than helped by two world title reigns which were short and ultimately meaningless. His so-called domination has only ever been of worthless undercard performers who the audience has been conditioned for YEARS to know are unimportant. The Great Khali is a total clown now, who cares if Seamus beats him? Triple H has been the exception to this, but when he comes and gets his win back that's all undone. As Justin mentioned CM Punk knocked it completely out of the park in '09 and now he does comedy matches with Big Show. Swagger's run was the worst booking of anyone in the history of the business. Not only did they not pull the trigger on all of these new(ish) talents, they went around them to push a gang of guys EVEN LESS known. NeXus might get booed, but they are at their core a pack of interchangeable Ken dolls who could all die tomorrow without anyone noticing. That they even did the Summerslam number they did building around Nexus was a miracle. Giving a stable of rookies, akin to Spirit Squad, an nWo push has been incredibly ill-advised and the numbers prove it.

The bottom line is they've moved farther and farther away from wrestling, when wrestling is literally the only thing they bring to the table that is unique. UFC is doing old-school wrestling with real fights, and proving over and over again that the formula still absolutely works. WWE calls itself action-adventure, comedy, entertainment, and whatever else, but whatever non-wrestling elements exist are being done a thousand times better elsewhere for free. No one is going to pay 45 dollars for it.


---

Quiet, Or Papa Spank!
wrestlespective
Medisterpoelse



Since: 3.10.10
From: Columbus, Ohio

Since last post: 4506 days
Last activity: 4500 days

#10 Posted on
First of all, just terrific, spot-on analysis of the WWE pay-per-view problems.

Secondly, I think the Summerslam build specifically was hurt by the lack of stakes in the Nexus v. Team WWE match. Although it appears no one buys stipulations any more, anyway. But the Nexus angle has been hurt by the lack of concrete motivations for those characters. What do they want and how do they expect to accomplish it? Hopefully Cena being forced to join Nexus will help the storytelling.

I compare wrestling booking today to a toolbox in which the handymen have spent 10 years smashing all the tools to pieces. So why would anyone expect them to work now?
ekedolphin
Scrapple



Since: 12.1.02
From: Indianapolis, IN; now residing in Suffolk, VA

Since last post: 72 days
Last activity: 58 days

#11 Posted on | Instant Rating: 2.76
Originally posted by wrestlespective

---

First of all, just terrific, spot-on analysis of the WWE pay-per-view problems.

Secondly, I think the Summerslam build specifically was hurt by the lack of stakes in the Nexus v. Team WWE match. Although it appears no one buys stipulations any more, anyway. But the Nexus angle has been hurt by the lack of concrete motivations for those characters. What do they want and how do they expect to accomplish it? Hopefully Cena being forced to join Nexus will help the storytelling.

I compare wrestling booking today to a toolbox in which the handymen have spent 10 years smashing all the tools to pieces. So why would anyone expect them to work now?

---
Quite so: There was nothing at stake in the SummerSlam '10 main event, so it was basically a glorified Survivor Series contest. It probably didn't help that they kept removing and adding Edge and Jericho to the match, either.
Insightful comments. Welcome to the board.
---
"If I die in here, I'll kill him!"
--Urdnot Wrex, Mass Effect
Fan of the Indianapolis Colts (Super Bowl XLI Champions), Indiana Pacers and Washington Nationals
Certified RFMC Member-- Ask To See My Credentials!
Co-Winner of Time's Person of the Year Award, 2006

used2bcool
Merguez



Since: 5.11.08
From: Ashland, MA

Since last post: 1682 days
Last activity: 1356 days

#12 Posted on | Instant Rating: 4.94
Hey Shapiro, where did you get those PPV numbers? Not doubting the credibility, but would love to see the comparison of PPV numbers over the past five years or so and didn't know that data was so readily available.

I think one of the reasons that WWE hasn't been able to create new stars in terms of characters that people care for is that they've dumbed down the product. Faces and heels go at each other because they're faces and heels, and not because they have any particular issues with each other. All faces love all other faces and hate all heels. Nobody's character is consistent; they all change drastically as soon as their face/heel allegiance changes.

Subtlety seems to have gone out of the storytelling and the characters are so one-dimensional that you'd not catch onto a new guy unless you happen to have followed him for years prior to him making it in WWE or just have a personal preference. Creative also seems unable to hold the focus of a story for more than a couple of weeks at a time. Nexus destroyed the Raw set because they were treated like shit and wanted contracts. They got their revenge and they got their contract - what are they on about now? What's their beef with Cena? They cost him the title twice, so he beat their asses. That should've closed the issue on both sides. Nexus gets heat now, but if they disbanded tomorrow, would you care for anyone other than perhaps Barrett, only on the back of how they have been presented while in the Nexus? I don't think I would.

Cody Rhodes is a nice example - when did he become slightly relevant? He was a third-generation superstar who was Orton's flunky. Was that supposed to get me to care for him? When he got a character (albeit one that is completely over the top, but still better than nothing), that's when I cared for him. Sometimes I feel TNA does character building better than WWE but the thought process they put out is utterly retarded from time to time - still, they attempt to give everyone a reason for doing the things they are doing. Granted, sometimes the reason doesn't make an ounce of sense, but at least the effort is there. WWE seems so wrapped up in its own greatness that it doesn't seem to care enough to make an effort.

The point about the promotions making the stars and vice versa is an excellent one. The WWE's best years were when they had characters who were larger than the promotion itself (Hogan in the 80s, Rock/Austin during Attitude) - the current philosophy pretty much makes it impossible to recreate that kind of scenario. The stars are always obliged to put the promotion over, and in the process lose out on the chance to transcend the company. But the company's best days (historically) have been when it was carried by one or two larger-than-life stars. It's a vicious circle. The WWE has decided to try and make itself as a company larger than life, but that is ultimately bound to fail because at the end of the day, they are (as much they would try to deny it) a wrestling company. They sell a product that American pop culture has always looked down upon, a product that has been continually shunned as irrelevant to the mainstream. In earlier times, wrestling created stars who were able to get beyond that barrier and carried their company, by proxy to mainstream relevance. Now they've shut that avenue down for themselves.
The Game
Boudin rouge



Since: 5.5.09

Since last post: 3407 days
Last activity: 3407 days

#13 Posted on | Instant Rating: 1.39
Everyone has had very good points and I think the nail has been hit on the head to why their has not just been a decline in PPV sales, but perhaps the WWE product as a whole.

The PG rating has definitely factored into the WWE's dropoff. Because of their constant writing around the PG rating, it seems like they have limited themselves substantially to what they can or should do with wrestlers and how they perform. Furthermore, it also seems some heel characters have been "watered" down. For example, the Big Show when he first came into the WWE took out the Undertaker and had a good feud with Lesnar. Swagger, when he was heavyweight champion, was more legit as a heel than being the regular goofball he is now. Edge is trying to rid the WWE of all things stupid but the WWE should try to do this on its own and not in storyline purposes.

The heavyweight championship is watered down too. Two heavyweight belts means more changes and more people can win them. I really do not have a problem with really anyone winning the heavyweight title but through time and not winning it seemingly overnight. I forgot but I think it took Bret Hart something like 7 or 8 years to win the heavyweight belt and fans got the sense back then that he "earned" his dues and worked not just through the tag division, but through the IC ranks for a little while then ultimately becoming one of the most famous and most recognized champions ever. I am not saying for every wrestler to wait nearly a decade to win the heavyweight championship but have them work through the ranks as a mid-carder first, I would say for at least a year or two then have them work in the upper-echelon and see how they do with the top-tier stars. If everything is true about the belts being eventually unified, this might add some assistance to the belts to where they are not as watered down so to speak.

Too many PPV's. I don't know if Vince knows this, but our economy is still hurting and people are more relunctant to buy PPV's; epecially for PPV's now that are mediocre at best most of time,and only a few of the PPV's are actually good and worth watching. I don't think 4 PPV's would work but have it cut down to maybe once a month so there is an even twelve in the year. Less may actually be more in this case. And to go along with the PPV argument, get away from the gimmick PPV's because it is too TNA-esque and there is a reason (among many others) why TNA is hardly ever watched and at the distant bottom.

There are a few other ways the WWE can improve itself but pretty much and as I said, the nail has been hit squarely on the head by everyone else here.


redsoxnation
Scrapple



Since: 24.7.02

Since last post: 3505 days
Last activity: 3505 days

#14 Posted on | Instant Rating: 5.91
We all do realize though that when these things are being analyzed in certain offices in Stamford, the thought process is this simple: Of course the numbers are down, the product isn't featuring the McMahon's. More McMahon's will equal more PPV buys and higher ratings.
GameCrazy
Chipolata



Since: 13.1.10
From: Wyomissing, PA

Since last post: 4506 days
Last activity: 3279 days

#15 Posted on | Instant Rating: 7.59
I agree with mostly everything here, but I've gotta say, I chalk the reason up primarily to the PG. Gearing their product mostly towards kids has probably done wonders for merchandise sales, but parents just don't want to drop twice what they would pay for a Cena t-shirt for their kids to watch one Cena match. At least the shirt will get frequent use. Does anybody know how to find merchandising sales figures over the past few years? I'd love to see whether the loss in PPV numbers has at least been balanced out with other revenue. Maybe the WWE has just realized that they don't need our demographic to buy their shows anymore if mom and dad will buy 2 products for every PPV we would have ordered. That's why Raw is in some cases even bigger than the PPVs. It's not there to sell the PPV, it's there as a pseudo-WWE catalogue for kids to watch.

This is also probably a big factor in the hotshotting of the belts. The more guys that get a chance to hold the belt, the more merchandising opportunities they create. Plus, I guess they figure that creating more young fans now will equal more support down the line when these kids grow up and raise kids of their own. They just have to not sink their own boat in the meantime.

It's probably tough to justify paying upwards of 40 bucks for three hours of entertainment in an age where so many other types of media are available that can be used for a much larger amount of time. Maybe if they linked PPV buys to digital ownership of the content a la iTunes they would see a bigger return. Once you buy the PPV, you can access and watch it across media devices and on demand or something. With UFC exploding the way it has, the "E" in WWE becomes more and more glaring. UFC is almost like the NFL now, where it's one of those watercooler things. WWE, by comparison, is like a scripted drama series and should start handling themselves like one. If a free cable series like Lost did a movie once a year, people would probably pay to see it. But if they did 13, it would betray its own medium and alienate its viewers. That's kinda what the WWE PPV has become. More of a hindrance to the business model than an added value. I really think the solution is to have a WWE paid cable network, similar to HBO. Sure, keep airing Raw and Smackdown for free. But then have subscribers to your paid network get the monthly access to PPVs and your vault of classics in the library. Even if it cost a hell of a lot more than HBO, I think they'd see significantly bigger numbers. Especially if they were able to run aspects of that network on PCs and smartphones, that would give them a leg up. It would prevent them from seeing who the big PPV draws are, but that's what the gates and merch sales are for. Just a thought, feel free to blow it to smithereens.

Oh, and as a side note, I'm a manager at GameStop and the preorder bonus for Smackdown vs. Raw 2011 is $20 off of ordering either Survivor Series or TLC, so view the November and December PPV buys with that grain of salt.
lotjx
Scrapple



Since: 5.9.08

Since last post: 1264 days
Last activity: 1103 days

#16 Posted on | Instant Rating: 1.56
Its a combination of things. They don't have a major star anymore like Hogan, Austin or Rock. They also don't have a character people can identify with. Austin, Bret and Foley were all regular guys and most of the WWE are just either too boring or too over the top. They don't have someone or someones there that people outside the hardcore fans can relate with or even ultimately pay money to see.

PG is a problem, but the real problem is the tight booking including matches. Matches are starting to look the same. A heel cheats to win and the underdog face gets a roll-up win while the top face hits his finisher for the win. Its a formula that has been around for awhile, but occasionally a heel would win clean or win with the confides of a match like hitting a face with multiple chair shots in a no DQ matches. Its wash, rinse and repeat. Another part of the problem with booking has a been there done that feel to it.

Nexus already needs a jumpstart and this was the can't miss, greatest storyline ever when they trashed Raw. Now, they have Cena with them until he turns on them or the computer GM lets him out via a match. The booking has no long term goals until Mania comes around til then its who can we feud for awhile til its done to death or who can we feud together via a random set of circumstances.

The last problem, wrestling is no longer cool. Its fake. UFC has pulled the curtain to show a more brutal sport which people love to eat up. WWE beats UFC in ratings and probably buyrates, but WWE has had 30 years to build their fanbase while UFC has had maybe 10 to 15 years. WWE has a nice hardcore fanbase who have proven they will sit through anything and are willing to pass it down to their kids even if the kids are not of age. I expect the same with UFC in the next few years.


(edited by lotjx on 4.10.10 1117)
JayJayDean
Scrapple



Since: 2.1.02
From: Seattle, WA

Since last post: 2567 days
Last activity: 2145 days

#17 Posted on | Instant Rating: 7.64
For me,


Originally posted by JustinShapiro

---

the PPV is not the end destination for the month of TV, it's just a bump along the way until the next edition of the longest running weekly primetime episodic entertainment show

---


is the BIG reason. Take Cena losing to Barrett last night. I didn't see it, but I don't care because the payoff comes tonight, anyway, when we see what Cena DOES as a member of the Nexus.

I guess, to flip this angle to work the other way, Cena would have had to have lost a few weeks ago on Raw to "join" Nexus, then they would have had to set a match for the PPV where the expectation would be that Cena would have to choose to go full Nexus or back out or whatever. That could've worked, right?


---

Holy fuck shit motherfucker shit. Read comics. Fuck shit shit fuck shit I sold out when I did my job. Fuck fuck fuck shit fuck. Sorry had to do it....

*snip*

Revenge of the Sith = one thumb up from me. Fuck shit. I want to tittie fuck your ass. -- The Guinness. to Cerebus

BigDaddyLoco
Scrapple



Since: 2.1.02

Since last post: 5 days
Last activity: 5 days

#18 Posted on | Instant Rating: 3.68
I'm not even activley seeking out free PPVs these days, because I just feel like a lot of my time is being wasted.

- The PG rating has made things feel like the 90's In Your House days. It has to say something that so many people were fired up after the original Nexus beating of Cena and everybody around ringside.

- The blood feuds are gone. Even in the early days of the Rumble you knew when somebody like the Macho Man was coming to the ring that he was going after the guy he had a feud with once. It didn't even have to be the guy he was currently feuding with, but someone you just knew that he hated.

- The art of the build up has been dead for a long time, but they don't even know how to really blow a feud off anymore. Most likely Miz and Bryan will just stop feuding one day, we probably won't even know when that is going to be so we can't look forward to that PPV when the score will finally be settled.

- Lastly, and I think this is a very big reason that gets overlooked, is that they don't have that wrestling machine ala Angle, Benoit or even Michaels. Yes, they have Jericho and Punk, but they are only allowed to really cut loose every so often. When you saw Kurt Angle or Chris Benoit on a PPV card you knew you were going to get at least one solid 15-20 minute wrestling match.

They might want to call themselves entertainment, but their bread and butter is still wrestling and if they can't give fans one guaranteed solid match to look forward to then it's a lot harder to swallow all the fluff and filler.



RobertoKay
Medisterpoelse



Since: 2.4.03
From: Reno 911

Since last post: 4506 days
Last activity: 1592 days


ICQ:
#19 Posted on
I've been reading the replies here and I felt like throwing in my own two-cents bag of pennies.

- The PG factor I think is overblown. With all its problems, the current product is not nearly as banal and as intellectually insulting as it was during the mid-90s, and the late 80s and early 90s proved that Vince and company are capable of producing a family-friendly product that is entertaining to both children and adults alike. The problems with PG have little to do with the company's desire to be family-friendly so much as it does the way the company itself is going about it. While I don't know who the creative team consists of at this moment aside from the usual suspects, their output makes me believe that they possess the mentality of being restricted by PG, instead of being empowered by it. You can see this in the very overprotective way they go about maintaining their rating by attempting to sanitize that which cannot be sanitized (as bad as blading is, stopping a match dead because of a little bit of blood is never going to go over well with any audience) rather than trying to go with something new and/or different. But again, going back to TV-14 won't reverse any fortunes, especially since the 18-34 demographic has already flocked to MMA as fulfilling their combat sport needs. At this point, the E should start treating PG as something that's going to be around forever, rather than something that's only ensured as long as Linda McMahon has a political career.

- The pricing and frequency of PPVs is absolutely a problem. The concept of adding In Your House PPVs in the mid-90s was born out of a need to not only expand their presence on that front, but to also provide a low-cost stopgap between major big-name PPVs. But because the WWE chose to adapt the WCW mentality of getting as much money out of the consumer as possible, we're now stuck trying to justify paying for PPVs, at a rate of more than once each month, that are only marginally less expensive than their bigger-name (and pricier) brethren. And with so many of them, there's not enough incentive to invest in buying even half the PPVs in a given year, much less all of them, especially when other options, from TNA to MMA, exist in great numbers. Fewer PPVs and more reasonable pricing will juice up buyrates quicker than creative changes.

- That said, the WWE's booking revolves far too much around merchandise sales, and it's almost impossible to get anything truly revolutionary going (like a Cena heel turn) when any possibility of lost merchandise revenues exists, even at the expense of buyrates. For instance, it seems that when the WWE tries to push new talent, they only do so as a way of giving new challenges to established stars without consciously attempting to establish them as the next big thing, as seen in Legacy (who spent the first two years of their existence doing nothing but mindlessly serving their lord and master), Kofi Kingston (who pestered Randy Orton for a few months before disappearing for good) Jack Swagger (too soon, as we all saw), and, quite possibly, the Nexus (mostly anonymous, and nothing in any of them right now to make them stand out on their own if you were to rip the yellow N off of their chests). The cycle then begins anew with different people, while the newly created talent wallow in a midcard amongst others who are also trying to find their place in the company. The end result is an overcrowded main event scene consisting of many far-too-familiar faces, and a weak midcard that feels too much like a work-in-progress for everyone involved. For someone who is a hardcore fan, this is perfectly acceptable, but for a casual fan it can be such that it doesn't justify the cost of buying a PPV that is only a slight variation of what they had paid for whenever it was the last time they bothered to pay for one.

The WWE's PPV problems seem like a result of continuing to maintain the Eric Bischoff mentality of "TV is everything" in which they throw caution to the wind to maintain the best possible rating each week, even if it is at the expense of potential long-term success. What's so infuriating about it is that, when the E does try to do something different, not only do they go about it in such a way that is just completely wrong and dumb, but when it inevitably fails, it encourages them to continue with the tried and tired simply because it provides proven results.


---
The #Deep13 Consortium
JustinShapiro
Scrapple
Moderator




Since: 12.12.01

Since last post: 1347 days
Last activity: 999 days

#20 Posted on | Instant Rating: 8.81
Originally posted by Hogan's My Dad

---

Reading some of these responses, I do think it's worth mentioning that Justin points out, quite rightly, that the dropoff has gotten dramatic quite recently. So the usual over-saturation/UFC/streaming seems not to quite cover it

---


Welp.


Originally posted by used2bcool

---

Hey Shapiro, where did you get those PPV numbers? Not doubting the credibility, but would love to see the comparison of PPV numbers over the past five years or so and didn't know that data was so readily available.

---


I got them from the Observer, and the domestic/international split from the guy who did all the work on the F4W board who I would've mentioned by name if I knew this was going to get referral'd all to fuck, it was a Mr. Chris Harrington.

I don't know if there's a site that's aggregated all the numbers in one place except for the hard-to-read line graphs on WWEcorpbiz. Here's most of 2008 & 2009: http://mmapayout.com/​​​​2009/​​​​11/​​​​ufc-​​​​wwe-​​​​ppv-​​​​comparison/​​​​

Total buys for all the shows of the last few years are probably googleable from whenever the cut&paste sites repeat what the real sites report as the buyrates. But without the domestic buys you couldn't really compare anything recent to anything before 2005 when they expanded PPV into a bunch of new markets.


EDIT: HEY CRZ who got you more referrals, me or Jericho and Cubs? probably me.

(edited by JustinShapiro on 4.10.10 1841)
Pages: 1 2 3 Next