jwrestle
Lap cheong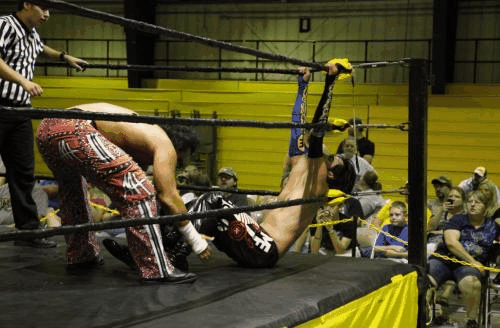 Since: 4.4.03
From: Nitro WV

Since last post: 729 days
Last activity: 47 days


ICQ:
#1 Posted on | Instant Rating: 2.26
SummerSlam 2016 Results
http://www.wwe.com/​​shows/​​summerslam/​​2016#full-​​detail-​​40009987

Kickoff Match
The Usos, American Alpha & The Hype Bros def. Breezango, The Ascension & The Vaudevillains

Kickoff Match
Sami Zayn & Neville def. The Dudley Boyz

Kickoff Match
Sheamus def. Cesaro (Best of Seven Series Match No. 1)

Summerslam 2016:

Chris Jericho & Kevin Owens def. Enzo Amore & Big Cass

Charlotte def. WWE Women's Champion Sasha Banks

Intercontinental Champion The Miz def. Apollo Crews

AJ Styles def. John Cena

Luke Gallows & Karl Anderson def. WWE Tag Team Champions The New Day via disqualification

WWE World Champion Dean Ambrose def. Dolph Ziggler

Nikki Bella, Natalya & Alexa Bliss def. Becky Lynch, Naomi, & Carmella

Finn Bálor def. Seth Rollins to become the first WWE Universal Champion

The United States Championship Match did not take place after Roman Reigns rendered Rusev unable to compete

Brock Lesnar def. Randy Orton via TKO
SummerSlam

----
I don't have much other than if Summerslam was graded on just a pass fail system it barely passed. There were some bright spots on the PPV but it seemed to lack. Tweet below is only a minor detail in the whole ball of wax.

Check out @WWERollins's Tweet:



(edited by CRZ on 22.8.16 1303)
---
09.30.08 1st time W of the day. Oh, the day I joined Twitter.
24.05.09 2nd time W of the day.
06.10.14 3rd time W of the day. It's an honor to be selected three times. Thank you.


Your Wrestling Photography source. http://jonfun.biz
Promote this thread!
thecubsfan
Scrapple
Moderator



Since: 10.12.01
From: Aurora, IL

Since last post: 353 days
Last activity: 351 days

#2 Posted on | Instant Rating: 9.43
I'd give it a slight thumbs up but I'm also not sure which of those matches I'd recommend if you missed the show. AJ/Cena is an easy best match, and also one that might have made it impossible from anyone else to follow it. (I'm sure that'll be the story told later.)

Everything else? Good stuff but not outstanding stuff. The pre-show stuff was fine, Cesaro/Sheamus was actively good, but you're getting it at last six more times. The two heavyweight title matches were technically good matches which the crowd could not find themselves to care about in the least. No one really thought Dolph was going to win, and fans were more into negatively chanting about the Universal belt (a red leather version of the Class Ring style belt that's their new standard) than the match. Both may work better in isolation than in the context of a dead stretch of time.

Maybe Charlotte versus Sasha Banks match is the other to watch? It was sloppy as heck, including an early spot where a Charlotte backbreaker nearly really broke Sasha three different ways. The quick title change back was disappointing, but the match itself got together by the end.

(If you're not on Twitter, you've missed rumors/explanations of the title change as Sasha being among many women about to be suspended for wellness, Sasha not being suspended but being hurt coming into the match but paradoxically not hurt during the match, or a mixture of both stories. There's probably a kernel of truth somewhere - that this was less a creative decision but made due to outside forces - but I've got no idea of the right answer. And people like gossip.)

The main event might be the other thing worth checking, just because strange people think Brock broke the script or something. I'm not convinced it was supposed to end when it did end, or end so bloodly, but they all reacted like the TKO ending was the designed ending. And they also reacted like Brock/Shane is a match that's going to happen and we'd like to see, and I'm not even sure they're half right. Brock giving Shane an F5 is a surely the excuse for Brock to disappear again - WWE can even pretend like they're reacting to his drug test failure if they'd like - and I have no idea what you do with Orton next. People will gush about how the finish made Brock stand out, but it's really the same thing with Brock and I don't think anyone's going to want to see Reigns beat him any more because of this.

(The Reigns thing felt like they belatedly realized they didn't want him to be US champion after all but didn't want him to lose, so let's do anything something else.)

Had the Brock/Orton match not ended so suddenly, they've would've ended the show way over the six hour mark. It's absolutely insane and clearly hurt the show. It also shows the lie of this idea that they're only doing 3 hour RAWs because USA makes them; no one forced WWE to start at 5pm ET and go past 11, and they didn't. I don't figure they'll do this on the split shows, if only because they won't have any guys, but I've got to stop watching these pre-shows for my own sanity, no matter how many guys I like get stuck on them.


---

thecubsfan.com - luchablog
Blind_Guardian
Summer sausage



Since: 30.12.13

Since last post: 2173 days
Last activity: 1966 days

#3 Posted on | Instant Rating: 1.19
The title really does look crappy, though...

Other than Styles/Cena and Rollins/Balor the show was kinda lackluster IMHO. Especially the US Title match that just didn't happen. Right when Lesnar/Orton was starting to get interesting, we get that TKO finish. What even was that? The ending with Shane getting F5'd seemed very scripted, but Lesnar seemed to have legit bashed Orton open the hard way. It all came out as a weird, impromptu mess, and right after the US Title non-match, pretty lousy way to end your #2 PPV of the year.


---
Chumpstain
Bockwurst



Since: 21.1.02
From: Canada

Since last post: 14 days
Last activity: 14 days

#4 Posted on | Instant Rating: 8.34
Who would have thought that we'd have two matches ending with a TKO?
Big Bad
Scrapple



Since: 4.1.02
From: Dorchester, Ontario

Since last post: 1333 days
Last activity: 902 days

#5 Posted on | Instant Rating: 5.80
Maybe you don't start off a big show with three straight deflating heel victories to kill the crowd? Has Starrcade 1997 taught us nothing?

Not even one F5-into-an-RKO spot, instant thumbs down.


---

George Michael weighed his options. Maeby had chastised him for not taking risks, and what would be a bigger risk than perpetuating a lie about software just to ignite the passions of a woman? Of course it would be a lie, and since Maeby wouldn't know it was a lie, he wouldn't appear to be taking a risk. Perhaps the bigger risk was to tell his father he was lying, that he came up with it because he wanted his father to leave so he could enjoy what remained of his senior year. After all, he wondered, wouldn't that be the course of action taken by an overtly sexual man, a man who owns a pair of matador pants? He had not responded now for 41 seconds according to his unfailing internal clock, and it was time to come clean.
ekedolphin
Scrapple



Since: 12.1.02
From: Indianapolis, IN; now residing in Suffolk, VA

Since last post: 44 days
Last activity: 8 min.

#6 Posted on | Instant Rating: 2.90
Maybe I'm just a Brock hater, but I'd have put Orton over here.
And God, do we really need three championship belts that look essentially the same?!
---
"Sir, I'd like you to take the helm, please. I need this man to tear all my clothes off."
"Work, work, work..."
--Zoe and Wash,
Firefly
Certified RFMC Member-- Ask To See My Credentials!
Co-Winner of Time's Person of the Year Award, 2006
lotjx
Scrapple



Since: 5.9.08

Since last post: 1088 days
Last activity: 926 days

#7 Posted on | Instant Rating: 1.41
Cena/AJ is my MOTY. It was awesome. The problem is that should have been near the end of the card instead of early on. The crowd never really caught their breath from that. The Brooklyn crown is a big four crowd which means they are going to be smarky, but at the same time I was watching it with a group of people and the only matches that were entertaining were AJ/Cena, Sasha/Charlotte and Finn/Rollins.

Ambrose/Ziggler needed five more minutes and a few closes pins on Ambrose to make it good. You don't start the PPV with the heels going over and then end it with two Dusty finishes. Reigns was a heel last night and they need to finally turn him. I am ok with New Day keeping the titles. I am not sold on the Club without AJ or Finn. Jericho/Owens needed to be a match and not a tag team.

The booking of MMA Brock has been awful. He himself has been hard to watch as well. I think after his failed drug suspension, its time to reconsider what they do with him. You have people fail these tests and suspend them before major PPVs or have them lose. Yet, with him, they have allow Brock to go ahead and murder one of their top stars.


---

http://comicbookspotlight.wordpress.com/



Now previewing the Fall TV lineup.@realjoecarfley
Quezzy
Scrapple



Since: 6.1.02
From: Pittsburgh, PA

Since last post: 1314 days
Last activity: 1314 days

#8 Posted on | Instant Rating: 4.92
In the first three heel matches the most deflating was the opener. Starting the show with the hometown Enzo/Cass pop was great but the loss was pretty deflating. I don't have a problem with the booking though if Jericho/KO stay a tag team. If they aren't staying as a tag team then it doesn't make much sense.

I actually think Sasha losing the title is the right move. Charlotte is a dominant heel, she should have the title and be chased, not vice versa. It sucks that Sasha's first reign is so short, but I thought the mistake was putting it on her for a random Raw in the first place. If Sasha is injured or suspended then I don't know what the hell they do with the women's title. I guess Bayley could show up tomorrow?

I did think the placement of the women's matches were weird though. They keep shoveling this idea of a women's revolution at us but Sasha/Charlotte is close to the bottom of the card and the six-woman tag was clearly put in a bathroom break type of spot.

I'm fine with New Day keeping the titles but all that Jon Stewart stuff was terrible. Stewart was terrible last year and was more relevant last year so I don't know why they thought bringing him back was a good idea.

The Universal Title is hideous, and the rumor is the World Title is going to be changed to blue. Ugh.


---

Lance's Response:

THAT IS AWESOME!
Tenken347
Knackwurst



Since: 27.2.03
From: Parts Unknown

Since last post: 1 day
Last activity: 1 day

#9 Posted on | Instant Rating: 5.36
Thoughts, in no particular order:

Universal Title is a stupid name and the belt's not great, but I don't think it's as ugly as a lot of people do. Looks like candy to me.

Even with the sloppiness, Charlotte/Sasha really impressed me due to how many times I've already seen them wrestle before and how much new stuff this match had. Keeping it fresh is hard when you've wrestled as often as these two.

Speaking of, Cesaro and Sheamus have 6 more matches with each other, having already faced each other 3 times (recently), and they seem like they're pretty much out of ideas at this point. 6 more matches. Does this company hate me, specifically?

Hey, Nikki Fucking Bella is back. I guess there's my answer.

Cena/AJ was actually better than I expected, and I expected a pretty good match. Slightly surprised at AJ actually getting the final victory here.

Finally, I didn't really watch Brock/Orton. It was on in the background, but, eh. I'm done with Brock; I don't know what anybody else sees in him at this point. He's lazy as hell in the ring - every match is the same suplex repeated ad nauseum, and there's no drama, because he's never eating a pin again. He clearly feels like he's too much of a tough guy to lose a fake fight, and WWE isn't going to risk him walking away. So, no, he's never going to lose, and he doesn't do anything cool.

Oh, yeah, I almost forgot. Jon Stewart is the worst; go away forever.

Lexus
Andouille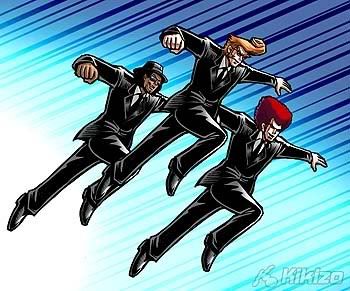 Since: 2.1.02
From: Stafford, VA

Since last post: 869 days
Last activity: 207 days

#10 Posted on | Instant Rating: 6.15
The Universal Title is aptly named: the title design seems to be universal among championships.

The US Title match following both the Uni and World matches was wonky, and the booking there shook a lot of the Attitude Era nostalgia off for me since it became a segment that swerved the fans and really did little else. This was also the exact same feeling the Tag Title match gave me (especially the brine spew from Big E).

Ambrose/Ziggler was a poor pairing. Ziggler is the guy that can make any offense from an opponent look like a million dollars, Ambrose is the guy who has an offense that looks like it was pieced together at the Goodwill, not supposed to look like a million bucks. If and when I see Dean do the reverse spinebuster to another guy, I'll shut my mouth.

Balor going over will be interesting, but I see Rollins getting that belt as the feud continues.

And the ME was the abridged version of Lesnar/Cena with a weird finish. The TKO and F5 to Shane were a part of the program, Orton bleeding hardway probably was too, but Orton looking like Mass Transit with enough blood on the mat that it was visibly 3D and sitting on top of it I don't think was. You can see where Brock is supposed to bust him open, but jeez, let the guy blade rather than rely on ripping skin open with an elbow. Also, Orton took those Suplexes pretty, um, sandbaggily? I think the match could have been better.


---

"Laugh and the world laughs with you. Frown and the world laughs at you."
-Me.
BigDaddyLoco
Scrapple



Since: 2.1.02

Since last post: 334 days
Last activity: 333 days

#11 Posted on | Instant Rating: 6.17
Orton had to be thrilled to come back to this.

I was looking forward to Rusev vs Reigns. I don't understand why they did what they did, but Rusev continues his run as the WWE's only true baby face.

The show is too long and sort of lost me after AJ vs Cena. I want to care about what is going on but they sure make it hard to do such a thing.

Also on a night of #branding misfires we lost a couple of good Twitter accounts due to GIFing. The night was kind of a mess.
andy1278
Bockwurst



Since: 11.1.02
From: Brunswick, GA

Since last post: 503 days
Last activity: 482 days

#12 Posted on | Instant Rating: 6.63
This is too much wrestling. I tried and couldn't do it all at once. I happily watched Takeover, but couldn't turn around and sit through a two hour preshow and a four hour show the next night without constant use of the Network's "skip ahead 30 seconds" button.

The bad thing about the two hour preshow, besides it being a two hour preshow, is watching the people in the first match come out to a half-empty crowd. Also, we survived with a half hour "Free For All" back in the day because we knew the story. Now we have 100 times the programming plus YouTube and a website, we don't need two hours.

Enzo & Cass vs Jericho/Owens was fun.

Sad to see Sasha lose, and I'm really scared she is going to break her neck one day in the ring. Also, why a one month reign? I hope this leads to some Bayley tonight to avenge her best friend.

Miz/Crews belonged on the preshow.

Styles/Cena was the great match we expected. I'm half shocked and very happy AJ won.

I love Jon Stewart and I love New Day, but no.

I turned in live to first see Ambrose/Ziggler and man was it disappointing. Didn't seem to work that well together. For lack of a better term, it looked... fake. Lots of stuff that obviously wasn't hitting the other person. THat's not something I usually notice, but I noticed it here.

I lost interest the moment Nikki Bella appeared, but I'm glad she's on SD and away from Sasha. I am glad we got the Eva Marie announcer. Poor Carmella needs to be sent to Raw to be with Enzo & Cass immediately.

Finn/Seth was fun, and I'm glad Finn does seem to have the rocket attached to him. The belt is ugly. I remember when we had unique belts and not 50 that looked alike. How long until they swap out the tag belts for two more that look just like the others?

Why would Roman attack his opponent so badly that he doesn't get a title shot? He comes off more and more as a jerk by the show.

What an ending... in a bad way.

Hokienautic
Lap cheong



Since: 2.1.02
From: Blacksburg VA

Since last post: 874 days
Last activity: 859 days

#13 Posted on | Instant Rating: 5.18
Originally posted by andy1278

---

I turned in live to first see Ambrose/Ziggler and man was it disappointing. Didn't seem to work that well together. For lack of a better term, it looked... fake. Lots of stuff that obviously wasn't hitting the other person. THat's not something I usually notice, but I noticed it here.

---


I think I know the exact spot you're primarily talking about -- I noticed it, too. Ziggler had Ambrose flat on his back and mounted him, hitting his "head" with forearm after forearm. Then they switched camera angles and showed pretty clearly that Ziggler was hitting the mat above Dean's head. They quickly changed, but CHANGED BACK AGAIN to the same angle before the spot was done. Idjits.

It'll be interesting to see if we find out whether some of those matches ended the way they were "supposed" to -- same with the NXT main event where before the match was even over, Joe was pointing to his jaw.
andy1278
Bockwurst



Since: 11.1.02
From: Brunswick, GA

Since last post: 503 days
Last activity: 482 days

#14 Posted on | Instant Rating: 6.63
That's the spot, happened shortly after I rejoined the live feed. Obviously we all know they aren't really trying to beat each other's brains in, minus Brock I guess, but it was a horrible job of hiding it. It took me out of the whole match.

I also enjoyed the KFC match more than Ziggler's first match. Ziggler and Miz are over the top enough to make it work.

(edited by andy1278 on 22.8.16 1042)
Dr Unlikely
Liverwurst



Since: 2.1.02

Since last post: 1578 days
Last activity: 1185 days

#15 Posted on | Instant Rating: 9.61
Summerslam 2016 subtitles:

WRESTLING TRAINWRECK STAR STARS IN WRESTLING TRAINWRECK

or

EVERYTHING ALL RED?

The good first: Cena/AJ was clearly and finally the valedictory moment Cena has been looking for in his year-plus John Cena Indy Worker Fantasy Camp odyssey. That was great. Like, really, truly great. And it wasn't just a case of Styles being the single most solid in-ring performer in the world (though there is that), as Cena held up his end and finally gave us the right ending with no strings attached. That was the cleanest, clearest "Cena straight puts a dude over" moment since he became BRRRAPPADO JOHN CENA and they both looked fantastic doing it.

(I will, of course, come back and delete this entire post if we get a Cena gets another rematch spot or an "I'm not saying I lost because I'm hurt but seriously you guys I was secretly hurt" moment on Smackdown.)

So, given the ending, are we getting a John Cena Contemplates Retirement angle from this? They failed to write Cena out both times he left last year, so I think we need a legit take on Bret's post-WM12 retirement where Cena gives a humble "I'm not the best anymore, and if I'm not the best, I'm done"/"I said you had to go through me, and you went through me" and moves to China until someone accidentally goads him out of his brief retirement. (Possibly he also literally removes his face, exposing the wires and gears below, noting that he is no longer The Face That Runs The Place.)

The bad: everything else, maybe? I dunno. I like Miz and Maryse!

I didn't watch any of the pre-show stuff, because you gotta be kidding me with that much wrestling on one show, especially a mostly bad show, especially especially following a mostly great show the night before and especial-three coming before two more nights of this stuff. Come on.

JeriKO vs. Enzo/Cass was fine, but having Enzo and Cass lose the opener is showing again that they have no idea how to lay out a big card in a way that doesn't openly antagonize the fans anymore. This did give us the secret show highlight, though: Owens, on the ramp, basically forcing Jericho to admit that he loves Owens. "I love you Chris! Chris! I love you!" "...I love you too." Just let them be on TV all the time.

Charlotte/Sasha was a terrifying train wreck. Foley/UT Hell in a Cell spread out over a match. I don't know who is putting their matches together, but fine them or yell at them in public or something. They both have amazing potential, but booking them to do multiple Peak AJ Styles spots is insane and irresponsible and does not play to either of their strengths. I can't think of any two people in the company I'd book to do a Super Splash Mountain Into A Top Rope Frankensteiner. I especially wouldn't have someone who almost broke their neck doing a top rope frankensteiner this time last year doing one. Everyone involved is capable of putting on great matches with a safer focus that plays to their in-ring strengths. At least Cena was trying to kill himself in some weird bid to cement a legacy at the end of his career, not at the beginning.

They didn't do enough to build Crews as a challenger for Miz (Crews on Raw and Cesaro on Smackdown is one of about a dozen easy fixes they should have considered at the draft), but I liked what Crews did in the match, and Miz is truly working as hard as anyone right now. Miz/Maryse as heels with insanely high opinions of their weird stardom is a great act.

Club vs. New Day was a dud, though Xavier really carried the middle of the match. Bad booking more than anything the wrestlers did. Jon Stewart should have been revealed as The Secret Leader of Bullet Club.

Ambrose vs. Ziggler was OK. Some messy spots and, as noted, some terrible directing catching things they shouldn't have (like Ambrose having to shimmy up onto the guardrail). I did like Dean sort of working heel, constantly taunting the hell out of Ziggler and then faking the Sweet Chin Music spot. Don't know what you do with Ziggler now, as he's yet another guy on the wrong show since there are no higher authorities for him to sell out to, the only logical move for him now.

The women's tag match...I like Naomi's entrance! Alexa is pretty cool. Becky is basically the glue holding the entire division together and keeping it from shattering into a million pieces. Nikki is a wrestler. So there you go.

Balor/Rollins as a match was fine, but they blew this one in the build as we've previously discussed by going to The Demon too early and too hard and not really making it different enough from Balor (or even establishing who Balor was so that the Demon could be different).

And that belt. Good lord, that belt. Rollins skinned Goldust and wore him as wrestling gear, and someone killed and skinned Nakamura to make the Universal Title.

Rusev/Reigns...No, get out of here with that.

And finally, like most, I have no idea what to make of Orton/Lesnar. I certainly don't think Brock went in to business for himself - especially as, at least how I saw it, he was taking care of Orton on those German Suplexes in a way he doesn't most of the time - but I also don't know who the hell would book two back-to-back no contest finishes for a major PPV and put them both after two world title matches and a John Cena Title match. Until we hear otherwise, I'll just assume Randy wasn't supposed to bleed that badly and they had to throw out the full ending (no F5 into an RKO?) when Lesnar accidentally got too stiff on that one shot and nuked Orton.

If they're seriously going to do Lesnar vs. Shane as a big marquee match, this company deserves to go out of business. Like, just wholesale close WWE and put all the assets up in a fire sale for being wildly irresponsible with all this talent.

If this is also how you write Brock off again - with nobody getting the rub from it - that's also weird and dumb. Let Orton show up tonight, still covered in blood and completely out of his mind, and bring back the punt to write Brock off. Something. Anything that doesn't keep putting all your assets into Lesnar only to have a 51 year old mostly-retired dude or the 47 year old son-in-law of the owner or the 46 year old son of the owner and owner of the world's worst punches be the only people allowed to cash in on it.

Other, bigger problems tied to the ill-conceived brand split loom behind all of this, but let's save those for Raw, I guess.
drjayphd
Scrapple
Moderator



Since: 22.4.02
From: New Hampshire

Since last post: 172 days
Last activity: 32 days


ICQ:
#16 Posted on | Instant Rating: 6.54
Originally posted by Chumpstain

---

Who would have thought that we'd have two matches ending with a TKO?

---

Besides him? Got me.


---
You wanted the best, you got... the Out of Context Quote of the Week.
"And this has been your Comfortable with his Sexuality Update." (Stefonics)
StaggerLee
Scrapple



Since: 3.10.02
From: Right side of the tracks

Since last post: 344 days
Last activity: 344 days

#17 Posted on | Instant Rating: 1.60
The red belt is reminiscent of the old school late 70s/early 80s US Heavyweight Title with the red leather. I do think kind it, but it's not exactly pretty.

(edited by StaggerLee on 22.8.16 1124)
Mr Shh
Lap cheong



Since: 9.1.02
From: Monmouth County, NJ

Since last post: 702 days
Last activity: 701 days

#18 Posted on | Instant Rating: 7.08
Mixed bag for me. Enjoyed the work, hated the placement of matches and booking. I mean, I think we all expected Ziggler/Ambrose to be booked before Finn/Rollins, but as Lexus said, scheduling the US Title match to go on after BOTH main title matches is weird and stupid.

One of my personal highlights was the shot of Ranallo jumping up from his seat as he called one of the near falls in the Styles/Cena match.

Another fun instance of camera stupidity: at the beginning of Finn's entrance, the camera caught him hiding in the background waiting for his cue to go into the smoke spot. It quickly turned away, but then went right back to him.

Hoping no one is seriously injured.

And of course, the show was way too long.


---

You askew my mirror. I askew yours.

Behold, my plunger.

http://twitter.com/theWWEwordsmith
SKLOKAZOID
Bierwurst



Since: 20.3.02
From: California

Since last post: 1099 days
Last activity: 228 days

#19 Posted on | Instant Rating: 7.66
Cena/Styles was great and then everything else was a trainwreck in slow motion.

I really don't understand the mentality of Dean/Ziggler as a match. Unless Wyatt's injury prone nature was the reason why they didn't do Dean/Wyatt, this match didn't pay off any of the story heading into it. Ziggler definitely should have lost and Dean's still one of my faves, but none of the match made any sense. The finish should have been Ziggler trying to cheat, doing anything he can to win, and it backfiring on him.

But, I greatly appreciated Dean being a total jerk during the ring intros. The pre-match was better than the match itself. I'm totally okay with Dean dropping the belt to AJ whenever now.

Speaking of AJ, that was exactly the match he needed to have right now and everything about it clicked. I want to say that it should have been higher on the card, but maybe it was good to do this one before the crowd passed out from exhaustion.

This is the sixth straight SummerSlam loss for Cena. It's not unusual for Cena to lose clean these days, especially at SummerSlam. The only thing that made me think Cena would win is the structure of the Kevin Owens and Bray Wyatt feuds previously, but Cena's subtle exit to Hollywood may be what saved us here.

Not a fan at all of the Universal belt. I was never a fan of using the Big Gold Belt during the last brand split, because they said it wasn't the WCW Title but also said Sting and Harley Race once held the same title and it was really confusing. I want the Big Gold Belt to stay retired forever.

I think it's the right call to use the same design as the World Title, though, since they're both supposed to be equals. But, that red strap looks like crap. It's incredibly distracting. They should have done black behind the logo with the red strap at the very least.

Still, Balor winning was the right call, but they need to really establish who his character is. He's still very much an unknown on the main roster.

What else? I guess Brock/Orton was the most interesting thing they could have done with that match. Orton gets kind of protected. I have no faith that this Brock thing is going anywhere, though. This is like LOST all over again. A multi-year build to a really confusing or underwhelming choice of ending it.

I can't imagine having bought a ticket to all three nights. Weekend peaked with NXT.

(edited by SKLOKAZOID on 22.8.16 1417)
Spiraling_Shape
Bierwurst



Since: 2.1.02
From: PA

Since last post: 13 days
Last activity: 9 hours

#20 Posted on | Instant Rating: 7.36
Originally posted by Mr Shh

---

Another fun instance of camera stupidity: at the beginning of Finn's entrance, the camera caught him hiding in the background waiting for his cue to go into the smoke spot. It quickly turned away, but then went right back to him.

---


I don't think you can blame the cameraman for the way a cloud of fog is moving around, but I kinda liked the he was ominously lurking around the edges of it all..
Pages: 1 2 Next