bash91
Merguez



Since: 2.1.02
From: Bossier City, LA

Since last post: 3234 days
Last activity: 1092 days

#21 Posted on | Instant Rating: 5.33
Originally posted by Rudoublesedoublel

---

Oddly enough, I'm not ashamed of Men Without Hats....

---


Why would you be ashamed of the greatness that was Men Without Hats?

Personally, I really can't think of anything I have that I'm ashamed to own, display, or admit I liked. There's a lot of stuff I no longer listen to because my musical tastes have changed, but that doesn't mean I'm embarrassed by them. Of course, I should note that that Richard Marx (The W at Amazon) album an ex of mine gave me doesn't exactly get pride of place in the vinyl collection.

Tim


---

Vocatus atque non vocatus, Deus aderit. -- Erasmus


DrDirt
Banger



Since: 8.10.03
From: flyover country

Since last post: 1337 days
Last activity: 1239 days

#22 Posted on | Instant Rating: 7.35
Hell I still enjoy groups that fall in this category: The Go-Go's, Herman Brood and His Wild Romance, Mason Williams, Melanie (We all thought she was hot in high school), and The Zombies.


---

Perception is reality
Mr Heel II
Lap cheong



Since: 25.2.02

Since last post: 883 days
Last activity: 619 days

#23 Posted on | Instant Rating: 6.47
Rick Springfield.

I never knew why that would be shameful until a couple of years ago when I agreed to accompany She Who Used To Reside In My Avatar and her sister to a show.

Thirty and Forty-something year-old women screaming and bawling like twelve-year-olds.

It was one of the most disturbing things I have ever seen.

(edited by Mr Heel II on 7.10.05 1530)
Matt Tracker
Scrapple



Since: 8.5.03
From: North Carolina

Since last post: 58 days
Last activity: 2 days

#24 Posted on | Instant Rating: 6.05
Bell Biv DeVoe. They're unlistenable now unless you're drunk. Really drunk. Like Otis of Mayberry drunk. Way past Foster Brooks drunk. Maybe even Jack Elam in Cannonball Run drunk.


---

"To be the man, you gotta beat demands." -- The Lovely Mrs. Tracker
DJ FrostyFreeze
Scrapple



Since: 2.1.02
From: Hawthorne, CA

Since last post: 817 days
Last activity: 75 days

#25 Posted on | Instant Rating: 5.84

No way! BBD was awesome. I still listen to "Poison" every once in awhile.


---

African-AmeriCOOL
MoeGates
Boudin blanc



Since: 6.1.02
From: Brooklyn, NY

Since last post: 8 days
Last activity: 8 days

#26 Posted on | Instant Rating: 6.14
Europe - the Final Countdown guys.


---

Man's most valuable trait is a judicious sense of what not to believe.
-
Euripides



Torchslasher
Knackwurst



Since: 17.1.02
From: New F'n Jersey

Since last post: 355 days
Last activity: 355 days

#27 Posted on | Instant Rating: 5.75
Vanilla Ice AND New Kids On The Block.

I still wince when I hear "Hanging Tough" (indy wrestler Beef Wellington used to come out to that song for CZW shows).


---

Click Here (czwfans.com)

For all your CZW and Nickels Trivia information. I am now the Sex Division Trivia Champion, and on September 10 I face someone who actually works part time in the WWE! Will I be starstruck, or will I hold him down worse than the WWE holds down Val Venis? STAY TUNED!

"Look guys, it's 'Lake Man!' Hope you can fit into our NARROW office, Mr. Big Lake" --MST3K The Collection V. 7
JayJayDean
Scrapple



Since: 2.1.02
From: Seattle, WA

Since last post: 1976 days
Last activity: 1554 days

#28 Posted on | Instant Rating: 6.46
The shame I feel for having purchased the first album by Warrant is only exceeding by that for purchasing their second album.


---

"You know what you need?
Some new quotes in your sig.
Yeah, I said it." -- DJFrostyFreeze


Kevintripod
Banger



Since: 11.5.03
From: Mount Pleasant, Pa.

Since last post: 3 days
Last activity: 3 days

#29 Posted on | Instant Rating: 2.65
Originally posted by JayJayDean

---

The shame I feel for having purchased the first album by Warrant is only exceeding by that for purchasing their second album.

---



I purchased their first 3 cd's.

Dirty Rotten Filthy Stinking Rich - Other than the title song, I was very disappointed with the cd and didn't like it at all. I ended up giving it away to a friend of mine after I dubbed the title song onto a Memorex cassette tape.

Warrant's Cherry Pie and Dog Eat Dog cd's I both liked and still have them in my collection to this day.

(edited by Kevintripod on 10.10.05 0806)

---

"Oh it's on like Donkey Kong !!!" - Stifler, American Wedding
Cerebus
Scrapple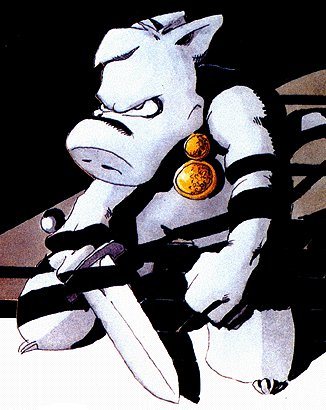 Since: 17.11.02

Since last post: 1452 days
Last activity: 1174 days

#30 Posted on | Instant Rating: 2.74
I have a thing for those late night infomercial ads where they try to sell you really crappy compilations like AM GOLD or FREEDOM ROCK.

In MY case however, I need to switch out the phrase '...try to sell you...' to the more correct phrase of '...force me to dial the phone and order...', because I DO ORDER THEM.

"FREEDOM ROCK baby... turn it UP!"

Indeed I do...

The Time Life Decades series isn't really all that bad either.

There is also a series called GOLDEN THROATS where you can hear such 'classics' as Phillis Diller performing (The Rolling Stones')'Satisfaction', Bing Crosby performing (The Beatles')'Hey Jude', and Andy Griffith performing (The Animals') 'House Of The Rising Sun'. You might notice my use of the word 'performing' instead of 'singing' here; this is due to the fact that NONE of these people are actually 'singing' the songs. These are more like beatnik performance art pieces rater then actual songs. REALLY bad and when people see these mixed in my other CDs, they want to know what they are and then I tell them and then I get looks of disgust or dismay.

I suppose I should add Pat Boone's NO MORE MR. NICE GUY where he does all heavy metal covers. His version of 'Paradise City' was quite shitty and well worth the $17.99 I remember paying for it. I've only listened to this CD three times on my own and have played it for other people or in a club less then ten times. This might be the only real 'embarrassment' in my collection.


DarkRenegade
Bockwurst



Since: 19.5.02
From: YOUR MOTHER!

Since last post: 5188 days
Last activity: 2948 days

#31 Posted on | Instant Rating: 4.47
Behold the "Wise" Words of Renegade Raine, the Bishounen Hunter:


Geez, what I listen to now is WAY different than what I listened to back in the day. I think I'm embarrased by EVERYTHING I used to listen to...

MC Hammer, Madonna (although I still have a little soft spot for the Ray of Light CD), Chumbawamba, Cher, Spice Girls, Backstreet Boys, probably a few others.


---
Preview Jeff Hardy's Mexican Juice Bar!
PsychoticMidget
Polska kielbasa




Since: 2.12.04
From: Detroit, MI

Since last post: 5557 days
Last activity: 5557 days

#32 Posted on | Instant Rating: 2.73
Kriss freakin' Kross.


---

We're the middle children of history...no purpose or place. We have no Great War, no Great Depression. Our great war, our defining crucible, is a spiritual war.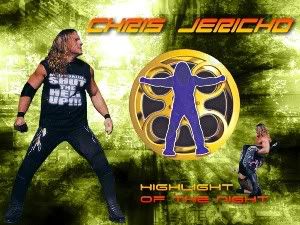 DJ FrostyFreeze
Scrapple



Since: 2.1.02
From: Hawthorne, CA

Since last post: 817 days
Last activity: 75 days

#33 Posted on | Instant Rating: 5.84

Cause I'm the miggity-miggity-miggity-miggity-MAC DADDY

Yeah, I had that one too.


---

African-AmeriCOOL
Alpha Dog
Pickled pork



Since: 10.2.03

Since last post: 1914 days
Last activity: 1123 days

#34 Posted on | Instant Rating: 7.42
I think I can safely declare myself the winner:




Even worse I still catch myself reciting some of the lines.

"Don't need to drink crooked eye juice
To get loose
My favorite cartoon is Bullwinkle the Moose"

God help us


---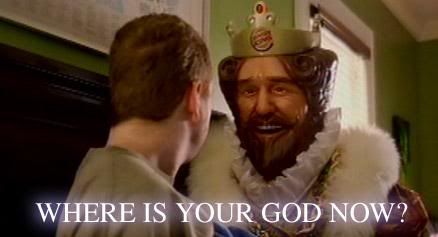 Iago
Chourico



Since: 17.2.04
From: Eugene, Oregon

Since last post: 5543 days
Last activity: 4845 days

#35 Posted on | Instant Rating: 4.52

Hmmmmm... There is nothing I am terribly embarassed of, there are somethings people I have that my friends find odd, and things I really don't like anymore. But that's standard, here's a list of things that I don't like so much anymore, or my friends demand explanations of.

Switchblade Symphony, Dead Can Dance, Die Krupps, Mephisto Walz, ICP, Sunna, Two, The Hunger, Tegan and Sara, I Mother Earth, Rooney, Caroline's Spine.

I think that covers most of it... still I like at least one or two songs on each CD however.


---


Mediocrity! Yay!
too-old-now
Bockwurst



Since: 7.1.04

Since last post: 3734 days
Last activity: 967 days

#36 Posted on | Instant Rating: 4.04
I am not at all embarrassed to admit my favorite music as a youngster was the King himself, Elvis. I still love his music.

I am only slightly embarrassed that I was a huge Alan Sherman fan.

I am thoroughly embarrassed that I lined up at 7 AM before the store opened at 9, to buy the newest Village People album.
Tribal Prophet
Andouille



Since: 9.1.02
From: Winnipeg, MB, Canada

Since last post: 1928 days
Last activity: 1188 days

#37 Posted on | Instant Rating: 5.59
I just want to say that I PROUDLY still like just about every band/artist from anyone's post on page one... except I must admit to being embarrased to own Celine Dion's first couple English cds. Yes, I used the present tense there. I can't even bring myself to turn them into a second hand cd shop down the street for fear of being laughed at by the 16 year old punk behind the counter, so they just gather dust. Sure, she wasn't as obnoxious then as she is now, but still, I have no excuse.

You guys bashing Journey, Hammer, the Ice Man, you don't know what embarrasing is. Those guys can still bring it and still light up a room if played at a social. Celine is French for "Shame".


Tribal Prophet

(edited by Tribal Prophet on 16.10.05 2200)
R-Dub
Pickled pork



Since: 25.8.05
From: Michigan

Since last post: 446 days
Last activity: 16 days

#38 Posted on | Instant Rating: 5.00
Wow, where do I start? I have almost every bad heavy metal album from the late 80's, early 90's. I guess I have to say Winger. I bought the album after I heard some songs on the radio. I thought the music was good, but come on, Kip. The videos, the poodle do, the too white teeth. Way, way too over the top for me.

BendyStraws
Longanisa



Since: 20.5.05
From: Windham, Maine

Since last post: 4669 days
Last activity: 4650 days

#39 Posted on | Instant Rating: 7.63
ACE OF BASE.


Yeah, baby.
messenoir
Summer sausage



Since: 20.2.02
From: Columbia, MO

Since last post: 2981 days
Last activity: 2848 days

#40 Posted on | Instant Rating: 6.00
"Understand I'm the Candyman

And I melt in your mouth, not in your hands

Hard as rock, yes I'm no sucka

The boots I knock make me one bad mutha"

Wow that song made me laugh.

Also, Electric Hellfire Club, when I was more into the darker side of things.


---
Pages: Prev 1 2 3 Next