StaggerLee
Scrapple



Since: 3.10.02
From: Right side of the tracks

Since last post: 425 days
Last activity: 425 days

#81 Posted on | Instant Rating: 2.88
It was a pretty good haul this year at the StaggerLee house. My Birthday is two days before Christmas, so in all I got:
Seats on the glass for the Blues v Lightning last week.
A book about Prince.
A new Blues t-shirt.
An AWESOME Yankees shirt (has copies of tickets from all of the World Series they won on the back)
Ultimate Prince 2 CD set.
Forgetting Sarah Marshall on DVD.
a couple of other shirts.
a cool Prince shirt.
a framed lithograph of the tickets from the World Series (like the back of the shirt)

And, from my fiance's grandmother, who I have met twice in three years, a great New York Giants t-shirt.

drjayphd
Scrapple
Moderator



Since: 22.4.02
From: New Hampshire

Since last post: 7 days
Last activity: 6 days


ICQ:
#82 Posted on | Instant Rating: 6.83
* huge-ass Ben Sherman bag
* two Obey T-shirts
* underwear (yes, the giver has ulterior motives)
* wristband
* Snuggie (but really, who didn't get one this year?)
* Dunkin Donuts and Starbucks cards
* CASH MONEY
* basket fulla candy
* grab bag gift: more LED flashlights than you will ever require (three each of two different sizes)
* other gift TBA (computer parts? DSi? gift cards? who knows)

(edited by drjayphd on 26.12.09 2312)

---
You wanted the best, you got... the Out of Context Quote of the Week.
"Besides, you already had me at "Blood and semen."" (Zeruel)
pieman
As young as
he feels




Since: 11.12.01
From: China, Maine

Since last post: 15 days
Last activity: 1 day


ICQ:
#83 Posted on | Instant Rating: 7.30
Originally posted by drjayphd

---


* Snuggie (but really, who didn't get one this year?)


---


Yeah, but I got a Weezer Snuggie!




---


Zack Greinke - 2009 Cy Young Winner!!
AWArulz
Scrapple



Since: 28.1.02
From: Louisville, KY

Since last post: 55 days
Last activity: 17 hours

#84 Posted on | Instant Rating: 4.47
for me - an airhog helicopter - already have had it stuck in a tree (but got it out)

a nice soft shirt

a couple books

an electric screwdriver

(edited by AWArulz on 25.12.09 2127)

---
We'll be back right after order has been restored here in the Omni Center.
That the universe was formed by a fortuitous concourse of atoms, I will no more believe than that the accidental jumbling of the alphabet would fall into a most ingenious treatise of philosophy - Swift
Packman V2
Bratwurst



Since: 16.3.04
From: Albuquerque, NM

Since last post: 250 days
Last activity: 16 hours

#85 Posted on | Instant Rating: 6.48
Couple of shirts

Cash

Office Season 5

A present I have not yet received

Another present which I have not yet received but fully believe it is House Season 5


---
geemoney
Scrapple



Since: 26.1.03
From: Naples, FL

Since last post: 9 days
Last activity: 3 hours

#86 Posted on | Instant Rating: 7.71
Among the notable items:

-T-shirts and socks

-A dancing snowman in a Jacksonville Jaguars outfit

-Boston Legal, Season Four

-Simpsons Scene-It

-The Chris & Nancy book by Irv Muchnick

-A set of coffee mugs, hot chocolate and marshmallows

-365 Stupidest Things Ever Said desk calendar (which I get every year)

-Some dress pants

-A toaster

-White-fudge covered oreos (again, a yearly tradition)

-An iron

-A Tom-Tom
Teapot
Kishke



Since: 1.8.02
From: Louisville KY

Since last post: 59 days
Last activity: 58 days

#87 Posted on | Instant Rating: 7.94
A spectacularly geeky Christmas for me…

* Ghostbusters the video game for Wii
* Zelda: Spirit Tracks for DS
*Professor Layton and the Diabolical Box for DS
* Wil Wheaton's book Memories of the Future
* the game Munchkin
* Family Guy: Something Something Something Dark Side
* Bloom County: The Complete Library, Volume 1
* Mission: Impossible Season 7
* another year's subscription to Entertainment Weekly
* two jigsaw puzzles
* and the requisite Snuggie

(edited by drjayphd on 27.12.12 2033)

---

(edited to nuke possible spyware)
jfkfc
Liverwurst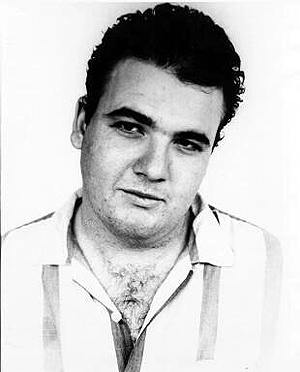 Since: 9.2.02

Since last post: 1878 days
Last activity: 1687 days

#88 Posted on | Instant Rating: 6.90
...and here I was thinking that only *I* got a Snuggi this year (albeit a New York Yankees Snuggi)...

Kindle
Kindle Booklight
Requisite Amazon giftcard
Family Guy: Something Something Something Dark Side
Car Ice Scraper (heated, plugs into cigarette lighter outlet)
"What the hell is an Aluminum Falcon" t-shirt
Reese's (lots)
Dress socks (so needed them)
OlFuzzyBastard
Knackwurst



Since: 28.4.02
From: Pittsburgh, PA

Since last post: 810 days
Last activity: 737 days

#89 Posted on | Instant Rating: 4.81
*New Super Mario Brothers for Wii
*LOST - Season 5 DVD
*Fawlty Towers - The Complete Series DVD
*(500) Days of Summer DVD
*Howl's Moving Castle & Princess Mononoke DVDs
*Sesame Street: 40 Years of Sunny Days DVD
*Sesame Street: 40 Years of Sunny Days book (from completely different people, no less)
*Framed Johnny Cash "At Folsom Prison" vinyl
*Johnny Cash graphic novel
*Book of Sherlock Holmes stories
*3 Futurama action figures (including Captain Yesterday!)
*Pepe the Prawn action figure
*Hornswoggle action figure (!)
hansen9j
Andouille



Since: 7.11.02
From: Riderville, SK

Since last post: 808 days
Last activity: 144 days

#90 Posted on | Instant Rating: 7.57
-My first ever Green Bay Packers jersey (Donald Driver!!!)
-Mario & Sonic at the Winter Olympics
-Risk
-A trip to British Columbia
-Sham-Wow!!


---

It is the policy of the documentary crew to remain true observers and not interfere with its subjects.

It's too soon to talk about the Riders...
But Go Pack Go! (9-5, 2nd NFC North)
El Nastio
Banger



Since: 14.1.02
From: Ottawa Ontario, by way of Walkerton

Since last post: 39 days
Last activity: 39 days


ICQ:
#91 Posted on | Instant Rating: 4.36
From my Wife;

- Batman Arkham Asylum for the 360.
- New Super Mario Bros. Wii
- She let me buy an Aion time card earlier in the month


From my Mom;

- CASHEWS!!!!!!
- A nice shirt.
- Some money (enough for an X-Box Live renewal).

From my Best Friend;

The board game Humans!!! (to go along with Zombies!!! he gave me two or three Christmas's ago!)

(edited by El Nastio on 26.12.09 2209)

---

You know, I really don't know what to put here. Close your eyes and thank of something funny!
Dutchie
Summer sausage
Moderator



Since: 29.1.02
From: Michigan

Since last post: 292 days
Last activity: 9 days

#92 Posted on | Instant Rating: 8.81
*Crockpot
*Belgian waffle maker
*4-remote charger, Press Your Luck and Mario Kart for the Wii
*DVDs (Night at the Museum & Night at the Smithsonian, Simpsons Season 12
*A couple of Faye Kellerman books
*the necessities of life (deodorant, toothbrush, body wash, shampoo, conditioner, socks)
*Necklaces and earrings
The King of Keith
Lap cheong



Since: 4.11.02
From: Winchester, VA

Since last post: 2386 days
Last activity: 2385 days

#93 Posted on | Instant Rating: 3.97
A particularly great Christmas for me:

A 12-pack of Fat Tire (we can't get it here, so this was awesome)
A NuGrape soda (my favorite soda of all time that is also unavailable here)
Zelda: Spirit Tracks
NHL 10 for PS3 (does anyone here on the board play? we should start a team!)
All kinds of gift cards.
Gremlins on Blu-Ray
The Book of Basketball by Bill Simmons.



---

Am I in Horseville? Because I'm hearing nothing but naysayers!
Torchslasher
Knackwurst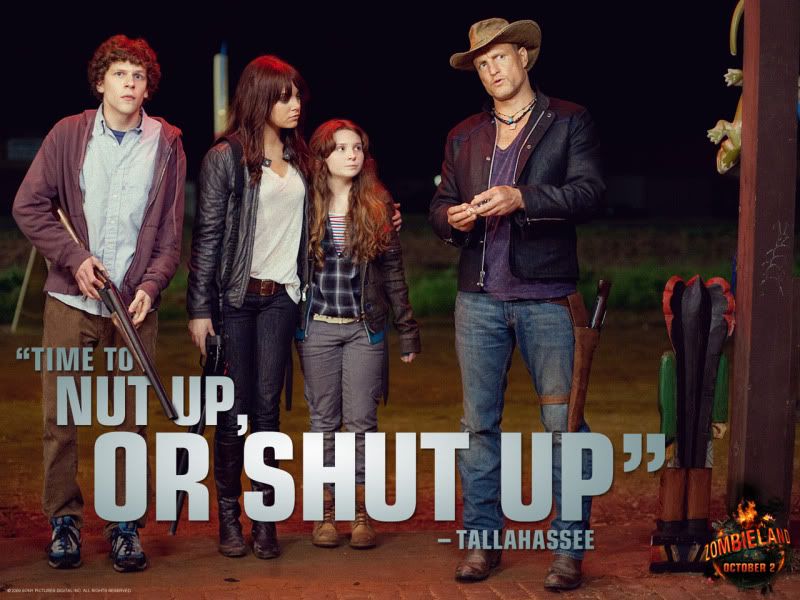 Since: 17.1.02
From: New F'n Jersey

Since last post: 355 days
Last activity: 355 days

#94 Posted on | Instant Rating: 3.87
Good mix of practical and fun gifts:

Practical:

New queen size sheet set
New heated blanket (my old one, which I love dearly, is so old it has wires almost sticking out of it)
Shirt for work (Target red)

Fun:

New SMB for Wii
GTAIV Tales from Liberty City for XBox 360 (yay, a reason to dust off the 360 again once I finished Halo Wars)
Enough candy to get me through NYEve at least...maybe.



---

"Put on your helmets, we'll be reaching speeds of 3!"
"It was nice of you to give that dead woman another chance."
"All right, look alive everybody...oh sorry Susan."- MST3K: Space Mutiny
Click Here (myspace.com)
TheBucsFan
TheChiefsFan



Since: 2.1.02

Since last post: 2508 days
Last activity: 2508 days

#95 Posted on | Instant Rating: 2.24
A bunch of warm clothes, because after two years in a tropical Asian country my wardrobe wasn't quite prepared even for Florida's winter.

A new bicycle.

A pretty nice set of speakers to hook my iPod and/or computer up to.

A few books and magazines.
Mike Zeidler
Pepperoni



Since: 27.6.02

Since last post: 2507 days
Last activity: 521 days

#96 Posted on | Instant Rating: 5.85
I got a flash camcorder (I've wanted a camcorder for years, but knew I probably wouldn;t use it that much, so something simple was in order.)

Lots of shirts, my first pair of jeans since I was 12 (I can;t really stand the things) and a really nice Bulova travel alarm clock.

I actually thought the alarm clock was a hardcover book, it's got such a heft to it.


---

"Tattoos are the mullets of the aughts." - Mike Naimark
Big G
Landjager



Since: 21.8.03
From: the people who brought you Steel Magnolias....

Since last post: 6 days
Last activity: 5 hours

#97 Posted on | Instant Rating: 6.78
A voucher to EB Games;

A wad of cash

A bottle of single malt (Bruichladdie PC7 (Port Charlotte) non chill filtered, cask strength)

A bottle of Oyster Bay (NZ) Sav Blanc.

A hamper o' goodies

A swing top Grolsh Magnum

(edited by Big G on 27.12.09 0042)
Guru Zim
SQL Dejection
Administrator



Since: 9.12.01
From: Bay City, OR

Since last post: 16 days
Last activity: 13 hours


ICQ:
#98 Posted on | Instant Rating: 9.32
CRZ bought me Antares Auto-tune


I hope my gift was half as inspiring. (The one not off of his Amazon list)


---

Sign up for Folding@Home and join our team. PM me for details.

Ignorance is bliss for you, hell for me.
Spank E
Bockwurst



Since: 2.1.02
From: Plymouth, UK

Since last post: 795 days
Last activity: 89 days

#99 Posted on | Instant Rating: 1.84
- Assassin's Creed II for PS3
- Assassin's Creed II strategy guide (because for all my talk, I tend to suck at these games)
- UFC beanie hat
- Dara O'Briain (Irish comedian) book
- England soccer team book
- Toiletries
- Hat and scarf set
- 12-in-one pocket knife tool...thing
- Lots of various ales brewed in Dorset.


---
KJames199
Scrapple
Moderator



Since: 10.12.01
From: #yqr

Since last post: 8 days
Last activity: 2 days

#100 Posted on | Instant Rating: 7.06
An iron ("so you can quit asking for one for every holiday"), a giant slow cooker, money, gift cards (bookstore, video game store, HMV, BBQ restaurant, Mexican restaurant), the complete run of the 80s version of V (the two mini-series and the TV series), a crazy lumberjack hat, new pots and pans so I can go back to calling in to Observer Live, Shaun of the Dead on blu-ray, Forrest Griffin's book, a magnetic dress-up Jesus (thanks Mom), STROLLING BOWLING hell yeah, a Princess Bride t-shirt, a gravy boat (don't ask), a big denim blanket made out of my old jeans (I know that one sounds weird but it is seriously awesome), a few more books and stuff - probably a few items left to come.


---

JK: LJ, FB, T
Pages: Prev 1 2 3 4 5 6 7 8 Next