cfgb
Bierwurst



Since: 2.1.02
From: Ottawa, Ontario

Since last post: 1374 days
Last activity: 4 days

#21 Posted on | Instant Rating: 7.14
About a year ago, after my father was laid off from his job at HP, my parents decided to try to Live The Lifelong Dream and buy a big house to open a bed and breakfast.

Unfortunately, despite the huge amounts of research my mom put into the place before going in, they came up way off the mark and as a result are beyond broke.

I got nothing from them. I understood that and was okay with that.

However, my 16-year old brother really shon this year. Without any money to his name because of my parents' financial situation, he decided he wanted to give back.

My apartment was broken into in the fall, while I was home. They managed to make one run before I woke up, swiping my Gamecube and all the games.

So much to my surprise, this "spoiled" kid all his life, who'd always gotten anything he wanted, whined incessantly, had grown up. I open my present from him and find his Gamecube and all of his games.

He says "I know yours was stolen, and I don't really need this anymore."

I was really, really taken aback. I probably won't get much use out of it either since I wasn't using it BEFORE it was stolen, but the thought really hit me hard.

He also gave my brother one of his old computer games, and to my parents, envelopes containing all of his savings ... all $8.

I swear, it feels like one of those Touchy Feely Movies from Disney, but this all actually happened.
Packman V2
Bratwurst



Since: 16.3.04
From: Albuquerque, NM

Since last post: 250 days
Last activity: 17 hours

#22 Posted on | Instant Rating: 5.36
-WWE Smackdown vs Raw 2006 for PS2
-Chappelle's Show Season 2 DVD
-Tombstone: History of the Undertaker DVD
-Curve Wave Cologne
-Echo Cologne
-2005 Spurs NBA Champions T-Shirt
-Batman T-Shirt
-Polo T-Shirt




---
raygun
Chorizo



Since: 24.7.02
From: winnipeg

Since last post: 5467 days
Last activity: 3012 days

#23 Posted on
- Three dress shirts
- Three pairs of pants
- A new golf bag
- A sweet seven-seater poker table
Gugs
Bierwurst



Since: 9.7.02
From: Sleep (That's where I'm a viking)

Since last post: 2953 days
Last activity: 2082 days

#24 Posted on | Instant Rating: 5.79
$50 check
Little box of Whitman's chocolate
Gloves
More gloves
Final Fantasy X (I had been playing my sister's copy, so she gave me one of my own so she could take hers back)
Coupla shirts, at least one of which will never be worn where non-family can see me
Risk


---

This will get added at the end of each post you make, below an horizontal line. This should preferably be kept to a small enough size.
shinstrife
Boudin rouge



Since: 5.10.02

Since last post: 1939 days
Last activity: 630 days

#25 Posted on | Instant Rating: 5.00
Clothes (mainly from American Eagle)
A Knight's Tale
Stargate (extended cut)
HP Printer
Doc Martin boots
$140
Complete Works of Shakespeare as printed in 1885(antiques)
Family Guy: Season 4, Volume 3
set of 30 lb. dumbells.

That's the noteable stuff.


---
Stilton
Frankfurter



Since: 7.2.04
From: Canada

Since last post: 5619 days
Last activity: 5619 days

#26 Posted on | Instant Rating: 4.32
-Muppet Show Season One on DVD...awesome!
-plus my girlfriend tracked down a rare book I've been looking for for years...awesome!
-plus a sweater with a zipper up the front...awesome!
-plus a new electric kettle with all the bells and whistles...awesome!
-plus sundry stocking stuffers, new tooth brush, chocolates, etc.



---

If you want a vision of the future, imagine a boot stamping on a human face - forever.
--George Orwell
Oliver
Scrapple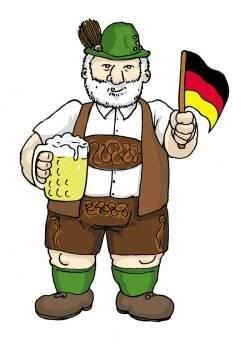 Since: 20.6.02

Since last post: 2306 days
Last activity: 2300 days

#27 Posted on | Instant Rating: 4.06
I received damn well near my weight in candy (okay, that's an exaggeration, but it was a LOT),

-a double deck game of Eucher
-a tin of vanilla incense
-a Katrina & The Waves Cd (Turn Around)
-a Darth Vader lego keychain
-a Transformers bulldozer (Landmine)
-a card game (Urban Myth)
-and a burned CD with Nethack on it

Best of the group: Trina gave me the Katrina CD, and the newest addiction in my life: NETHACK. Silly girlfriend; she better not complain when I beat her records at it! :-)



---

I am whatever you say I am, if I wasn't...then why would I say I am?
Teapot
Kishke



Since: 1.8.02
From: Louisville KY

Since last post: 59 days
Last activity: 58 days

#28 Posted on | Instant Rating: 5.34


Sin City: Recut Edition


Gilmore Girls Season 5


Batman: The Animated Series Volume 4


Looney Tunes Golden Collection Volume 3


Star Wars Battlefront 2 for PS2


The Darkness: One Way Ticket To Hell... And Back


the obligatory socks and underwear



I got my sister the Good Eats collection they sell at Target, and I've already watched two-thirds of that. I also got her Tales From Avonlea Volume 1, Disney Rarities Volume 1, and Drumline.


---
Eddie Famous
Andouille



Since: 11.12.01
From: Catlin IL

Since last post: 1612 days
Last activity: 1153 days

#29 Posted on | Instant Rating: 7.05

Many DVDs, including Young Frankenstein
New clothes
Bedsheet set
Towel Set
Massaging pillow
Many Packer items

I got a Brett Favre watch, unfortunately when I look at it it tells someone else the time.




---

As of 2/28/05: 101 pounds since December 7, 2004
OFFICIAL THREE-MONTH COUNT: 112 pounds on March 9, 2005
OFFICIAL SIX-MONTH COUNT: 142 pounds on June 8, 2005
OFFICIAL ONE YEAR COUNT: 187 pounds on December 7, 2005 "I've lost a cruiserweight"
Bizzle Izzle
Bockwurst



Since: 26.6.02
From: New Jersey, USA

Since last post: 1920 days
Last activity: 1920 days

#30 Posted on | Instant Rating: 4.12
(deleted by Bizzle Izzle on 27.12.05 1330)
JoshMann
Andouille



Since: 17.11.03
From: Tallahassee, FL

Since last post: 4728 days
Last activity: 4725 days

#31 Posted on | Instant Rating: 5.14
This year's bounty:

-Geneva Quartz wristwatch
-One stuffed Norwegian Blue parrot (not dead but just resting). Seriously, a friend of mine got me the official stuffed ex-parrot.
-$10 Gift Certificate, BagelWorks*
-Scrubs Season 2 DVD set
-The 40 Year Old Virgin DVD
-$150 cash
-$25 iTunes card
-Various DVDs off my wish list (Super Troopers, The 25th Hour, Dazed and Confused, The Office [U.S.] Season One and Mallrats X)

*This was kind of an inside joke with my Mom because when I go down south one of my stated intentions on these vists is to load up on bagels before going home because I hate the bagel places in Tallahassee. The car permeated garlic for most of the 7-hour drive home, needless to say.


(edited by Blanket Jackson on 27.12.05 1104)

---

Mr. Pibb + Red Vines = Crazy Delicious
dunkndollaz
Banger



Since: 3.1.02
From: Northern NJ

Since last post: 640 days
Last activity: 96 days

#32 Posted on | Instant Rating: 7.32
I got smiles from my kids and tears of happiness from my wife.


I also got an ipod...... :)


---

Enough with the PC Crap
A Christmas Tree is a Christmas Tree - not a Holiday Tree
A Menorah is a Menorah - not a Holiday Candelabra
Quezzy
Scrapple



Since: 6.1.02
From: Pittsburgh, PA

Since last post: 900 days
Last activity: 899 days

#33 Posted on | Instant Rating: 2.95
My brother's friend works at a comic store so he gets a lot of things cheap so he got me 16 of Marvel's Essentials books (X-Men, Daredevil, Captain America, etc all the well known people.) My other brother got me the College Football Encyclopedia. Sister got me the Bret Hart DVD. Mom got me Batman Begins, Serenity, Lost Season 1, Danger Mouse Season 1 and 2, Blink by Ted Dekker, Shadow Moon by Chris Claremont, and Bone: One Volume Edition.


---

Lance's Response:

THAT IS AWESOME!
spf
Scrapple



Since: 2.1.02
From: The Las Vegas of Canada

Since last post: 2061 days
Last activity: 454 days

#34 Posted on | Instant Rating: 5.57
Pretty sparse Xmas this year:

Lord of the Rings: Risk
White Soxopoly (White Sox Monopoly)
$50 Target gift card.
Reverend J Shaft
Toulouse




Since: 25.6.03
From: Home of The Big House

Since last post: 430 days
Last activity: 135 days

#35 Posted on | Instant Rating: 4.50
I got a snowblower and now I'm just begging for us to get a blizzard....


(edited by Reverend J Shaft on 27.12.05 1237)
jfkfc
Liverwurst



Since: 9.2.02

Since last post: 1878 days
Last activity: 1687 days

#36 Posted on | Instant Rating: 5.78
A fully operational Nintendo NES (so I can finally play my beloved Tecmo Super Bowl), beef jerky, and Ferraro-Rochet truffles.

Life is good.


---

"Johnny Damon playing for the Yankees is like peanut butter selling out jelly in favor of mayonnaise." - StingArmy
JayJayDean
Scrapple



Since: 2.1.02
From: Seattle, WA

Since last post: 1976 days
Last activity: 1554 days

#37 Posted on | Instant Rating: 6.69
From IJ:
SpongeBob boxers
SpongeBob lounging pants with complimentary teal T-shirt
Madagascar 18-month calendar "for my office"

From everybody else:
A Shop-Vac
A Craftsman tool box
World Series of Poker for PS2
four Nike T-shirts
a cool winter vest (for golfing, most likely)
Tommy Boy Holy Schnikes edition DVD
$50 GameStop gift card
some hand tools (screwdriver, pliers sets)
a cool jar-opener
a small Leatherman with flashlight attached
some chocolate-covered Macadamia nut cookies from Hawaii
a big bag of golf balls and a new golf glove
a REALLY nice dress shirt that I'll probably never wear


---

"You know what you need?
Some new quotes in your sig.
Yeah, I said it." -- DJFrostyFreeze


ICEMAN
Landjager



Since: 23.5.02
From: Nashville,TN

Since last post: 4311 days
Last activity: 4000 days

#38 Posted on | Instant Rating: 6.01
I got:

A long sleeved shirt
socks
underwear
Sin City: Recut,Extended,Unrated
Batman Begins Deluxe Edition
Bret Hart DVD
Jake Roberts DVD
A Infoglobe Phone
A flashlight
A knife
Deodorant

And about 160 bucks. Which I bought Constantine and some towels with.

I don't get what the deodorant was about but I still accept it. And sadly, I didn't receive my avatar:(

DAMN YOU CLAUS



(edited by ICEMAN on 2.1.06 1850)


---
BigDaddyLoco
Scrapple



Since: 2.1.02

Since last post: 248 days
Last activity: 248 days

#39 Posted on | Instant Rating: 3.64
Two very very good tickets for a show this Wed the 27th to see James motherfuckin' Brown the Godfather of soul ... Finally!

Until I logged on the internets this morning.

Well, the coffee mug I got was pretty nice too.
shinstrife
Boudin rouge



Since: 5.10.02

Since last post: 1939 days
Last activity: 630 days

#40 Posted on | Instant Rating: 4.71
-A set of "beatle boots" (ala, The Austin Powers boots) in brown
-A set of Ray Ban Aviators
-Grapes of Wrath and Of Mice and Men. I'm a big Steinbeck fan.
-A Canon Powershot.


---
Pages: Prev 1 2 3 4 5 6 7 8 Next