The Squire
Chipolata



Since: 8.1.02
From: Farmingdale, NY

Since last post: 5405 days
Last activity: 5398 days

#1 Posted on
Ok, does anyone actually watch the olympics. I was reading over at the observer how the WWF's critics are praising them for holding such a sizeable audience while the Olympics are pulling such huge ratings. My question is this, do any of you watch the Olympics? If the WWF weren't on, would you be watching it? I don't give a damn about the Olympics, so I'm wondering here if it holds an interest for anyone else. If not, then the WWF are just holding onto their normal core audience who wouldn't miss their programming for whatever the competition really. I was pretty much assuming that most fans aren't particularly enthused with Speed Skating, with the exception being Keith and Eric Stoolcheezewhiz, but I suppose I was looking for some individuals with a less snippy opinion. Anyone?


---

They gotta bring these back!!!:
"talk to the hand because the man don't understand." - "The Crippler" Chris Benoit
"...and that is the LAST WORD." - "The Big Nasty" Paul Wight
and of course: "Don't hate the playa...HATE THE GAME~!" - WCW World Champion Booker T
Promote this thread!
DJ FrostyFreeze
Scrapple



Since: 2.1.02
From: Hawthorne, CA

Since last post: 806 days
Last activity: 63 days

#2 Posted on | Instant Rating: 4.95
I think the Summer Olympics are pretty cool, but the Winter Olympics dont do much for me.


---
Super Shane Spear
Bierwurst



Since: 2.1.02
From: Sector 7 Slums

Since last post: 4016 days
Last activity: 4016 days

#3 Posted on
I watching curling, just to see why TSN consistantly makes Canadians wait for RAW for that crap.

By the way, if Curling is an Olympic sport, why aren't BIllards or Bowling?


---

"Nobody loves the custodian. I come and I sweep and vacuum for you. When you're in the mood to go to the bathroom, I even disinfect it for you! This is the thanks I get?!? All who defy me shall be dis-infected!"
spf
Scrapple



Since: 2.1.02
From: The Las Vegas of Canada

Since last post: 2050 days
Last activity: 443 days

#4 Posted on
Actually the only thing I have watched this olympics has been the curling, and mostly because that's on pretty late at night usually in the US.


---

There, I feel better now.
Eradicator
Kolbasz



Since: 4.1.02
From: Chicago

Since last post: 2266 days
Last activity: 1517 days

#5 Posted on
Just for the record, I don't watch the Olympics at all. I used to, but it doesn't have any appeal to me anymore. I don't like that they do the every two year thing with switching off for the summer and winter games. I much preferred having both summer and winter every four years.
Kinda like how I prefered it when wrestling PPVs were every few months instead of EVERY month.

Does anyone else remember when they tried to do the Olympics on PPV? Now THAT was a disaster. It was one of the biggest bombs on PPV ever considering all the money they put into it.


---

"...the people ran, they ran all right, they ran right to the toilet, pulled their pants down, took one big Hulk-a-CRAP every time you opened your mouth!"
dunkndollaz
Banger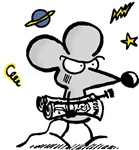 Since: 3.1.02
From: Northern NJ

Since last post: 629 days
Last activity: 85 days

#6 Posted on
I have been watching the Olympics every day and every night. I'm a former hockey player and I love skiing so for me the Winter Games are the Ballz. I even cut high school back in 1980 to got for a few days.We really only get to see most of these sports every 4 years with the wretched exception of Figure Skating which all the networks try to cram down our throats with regularity.

I have limited my wrestling involvement in recent months to the Smackdown Spoilers, PPV Re-caps and CRZ's re-caps. Bringing in the NWO has almost made me turn off the TV anyway. The only reason I even tune in anymore is to see Jericho - the son of former New York Ranger great, Ted Irvine. When they strip the belts off him at Mania, I'll probably go back to wrestling on the net exclusively.


---

Stylin' and Profilin' - Custom Made from Head to Toe.....courtesy of Michael's of Kansas City
MoeGates
Boudin blanc



Since: 6.1.02
From: Brooklyn, NY

Since last post: 85 days
Last activity: 1 day

#7 Posted on
The Olympics are passive viewing. If I'm bored and flipping through channels, I'll probably stop and watch. To me (and most guys I think) any kind of sports is watchable. Come on now, how many of us have stopped and watched Australian Rules Football even though we have no idea how it's played? And if Sumo's on? Fuggedaboudit.

I won't, however, say "the luge finals are on at 9:00, I better be home to watch," or anything like that.

Moe


---

Farooq is the man so hit your knees and start praying!
DrewDewce
Bratwurst



Since: 2.1.02
From: The Derby City

Since last post: 649 days
Last activity: 275 days

#8 Posted on | Instant Rating: 6.75
I usually tape Raw and Smackdown and watch them on Saturday mornings so my wife doesn't have to watch 'em, (she already puts up with quite a bit of it) so we've been watching the Olympics fairly regularly. I like the Winter games much better than the Summer Games.

drew2
Y2Disco
Mettwurst



Since: 2.1.02
From: Pennsburg, PA

Since last post: 6236 days
Last activity: 5989 days

#9 Posted on
I'm with Moe. I don't go out of my way to watch them. If there isn't anything on, and I'm practicing the guitar or something I might put them on. But it doesn't cause me to miss any of my regular programming.


---

"If you like to fight girls so much, why don't you meet me in the ring?"
-Jeff Hardy
The Sham
Kolbasz



Since: 20.1.02
From: Hamden, CT

Since last post: 4149 days
Last activity: 3501 days

#10 Posted on
I catch Olympic fever for both the summer and winter olympics. WWF programming is the only break I get from watching the Olympics. NOT watching Olympic hockey should be a crime (I think it is in Canada). Last night, I missed a lot of Smackdown watching the Canada/US Women's matchup.

Other exciting events include Snowboarding Half-Pipe, Moguls, Aerials, Luge, Doggystyle Luge (also called Skeleton) and Short Track Speed Skating.

I'll admit, I've even gotten hooked on Curling (and American Curling Sensation Kari Erickson), but I agree it is no more a sport than bowling. I'd like to try it out- I wonder if there are any ice sheets in the area...

I've caught a few figure skating events. Watch the hockey movie "The Cutting Edge" to learn how to appreciate this sport. Ice Dancing, however, should not be an Olympic sport. The best part of figure skating is, of course, the controversy (and the free skate collisions).

Olympic fever- catch it.




---
"Cram it with walnuts, ugly!"- Mr. Homer Simpson
Tom Dean
Bockwurst



Since: 30.8.02
From: New York, NY

Since last post: 5730 days
Last activity: 5100 days

#11 Posted on
I watch it, but I think it's safe to say that the crossover with wrestling fans is not tremendous. The Winter Games' audience skews significantly more female than the Summer.

That said, some people wanna spin good ratings so that they're bad... so that the WWF, of course, must then adopt their pet plan to save everything. I think if Smackdown does better than usual, opposite another show that is doing extremely well, then that is a good thing no matter what the other show is. And personally, although it could theoretically be random, I think it's highly likely that Hogan & the nWo are the basic reason why that might occur.


---
C'MON BABY!
Rudoublesedoublel
Frankfurter



Since: 2.1.02
From: Kentucky - Home of the 8 time NCAA Champ Wildcats

Since last post: 1309 days
Last activity: 1238 days

#12 Posted on
I go to extreme measures to AVOID watching the Olympics (summer or winter). I simply don't care for the sporting events. I can't adequately describe my disdain for skating; I can't describe my indifference to skiing; I don't know what the hell "skeleton" is. I dislike the Olympics so much that I've quit watching ESPN in the mornings because it is too much effort to change the channel when Olympic coverage starts. Luckily, I'll be able to return to ESPN in a few days. If they were to bring golf to the Olympics, I would watch that.

I don't want to disparage fans of any of these sports. They simply don't appeal to me.

My biggest qualm with the Olympics, however, are the people who NEVER watch sports that suddenly watch every hour of the Olympics and then want to tell me about what happened the next day at work. All the time. I've had at least three people I work with jokingly tell me that they saw me on speed skating (because I share a name with one of the competitors); it was cute the first time, but it hasn't aged well. These people never watch other sports and if I were to ever dare tell them how much I enjoy wrestling, they would tell me I'm an idiot, or say "don't you know that's fake". Never have cared for "Johnny Come Latelies".

(edited by Rudoublesedoublel on 22.2.02 1642)
Catapult
Pinkelwurst



Since: 19.1.02

Since last post: 5772 days
Last activity: 5366 days

#13 Posted on
I watch the Olympics if there isn't anything on TV that I want to watch. It doesn't get precendence over my favorite shows, though.

Only problem is that the time when there's nothing I that I want to watch seems to coincide when NBC is showing hours and hours of Figure Skating. Or is Figure Skating all NBC has been showing? It seems like it from my perspective. Why is there SO MUCH of it, BTW? Don't most events like Speed Skating or the Downhill only last for a few days?
StampedeFan23
Morcilla




Since: 12.1.02
From: BC, Canada

Since last post: 4476 days
Last activity: 4012 days

#14 Posted on
I live for the Winter Olympics, but I'm Canadian. I have been watching curling religiously, and looking at hockey quite a bit too. Go Team Canada!


---

Are you ready for Mahkan-mania to run wild all over you?
Quezzy
Scrapple



Since: 6.1.02
From: Pittsburgh, PA

Since last post: 888 days
Last activity: 888 days

#15 Posted on
I'm not a fan of the Winter Olympics, first of all I don't think there is much sport involved. Sure SOME of the contestants are athletic but very few of the events I consider sports. First of all anything that has people voting on who should win is a contest not a sport.

Plus I think the hype is ridiculous. I was talking to a group of people the other day and they were talking about which skaters they were rooting for, and I said I was rooting for the Dallas Mavericks, cause I chose to watch bball over the Olympics. They thought I was crazy and started ranting about how i had no pride in my country. I might be in the minority, or might be the ONLY one who thinks this, but I don't think of an Olympic gold medal as anything important. So someone can skate pretty, or fast and we're supposed to worship them cause they brought a gold medal home yadda yadda yadda. If you want to really give gold medals to someone for us to be proud of then give them to doctors, police, firemen, teachers, not someone who can ski down a hill or jump off a ramp. So we have the best half pipers in the world, big deal.


---

Lance's Response:

THAT IS AWESOME!
Challer
Tocino




Since: 20.2.02
From: Djibouti

Since last post: 7003 days
Last activity: 6800 days

#16 Posted on
The olympics are alright. Interesting enough, but not enough to miss Raw or Smackdown. And gosh, if they're going to have curling they might as well add shuffleboard to the summer olympics. curling seems sorta cool, but more of a game a 10 year old cold play. Don't know, just my five cents.


---

Don't Blame Canada. Blame Yourself -- Lance Storm
Omega Red
Weisswurst



Since: 19.2.02

Since last post: 6966 days
Last activity: 6965 days

#17 Posted on
I do, as far as I'm concerned the only things on TV worth watching are wrestling, sporting events, and the FOX sunday night lineup. The Olympics are the ultimate happening in sports, you've got all these people who put their lives into these events, and this is their only shot. If they lose, they have to wait 4 years for another chance. You just can't beat that sort of drama.


---
MIXXMASTER
Tocino



Since: 22.1.02
From: Minneapolis, MN

Since last post: 7049 days
Last activity: 7047 days

#18 Posted on

NOW, who would watch???


---
Saruman
Salami



Since: 25.1.02
From: Kirksville, MO

Since last post: 6879 days
Last activity: 6850 days

#19 Posted on
I'd watch Stone Cold curl....
Anyway, yeah, I love the hockey. I wish they did it by country in the NHL sometimes. But,then I wouldn't have my beloved Blackhawks.
And Canada is LUCKY that Salo had an off night.
And they show figure skating cos it brings in the RATINGS.



---

Insert clever comment.
WTF13
Boerewors



Since: 22.1.02

Since last post: 6885 days
Last activity: 6884 days

#20 Posted on
Does it?

It seems like every Olympics, I hear nothing but complaints about how the Olympic coverage is being handled. I guess people watch because it's the only way they get to see the Olympics at all, but I rarely if ever hear anything good about how NBC covers it.

I haven't watched it, though it has been on in the break room at work just about every night so far, so I suppose I watch it then. But even then it's just to make disparaging comments toward the "sport" of figure skating. I've always said that there's about as much case for pro wrestling being a sport as figure skating, and this whole scandal over rigged results just confirms my belief.

I actually watch some of the summer Games, but usually not that much. The only thing I went out of my way to watch last time was the Greco-Roman final when Alexandre Karellin got beat for the first time. I totally marked out for that.

About the only sport I really care about is college football. I don't get interested in college basketball till March Madness, and even then I seldom watch a game. I don't watch any pro sports at all, mainly because I don't live in a town with a major sports franchise.


---

Bill Savage went over to the (Stu Hart) house and one of the Hart kids was running around with his hair wet. Savage asked why his hair was wet. Stu said, "The little bastard broke a vase this morning, so I stuck his head in the toilet. Want me to show you again?"
From the Ring Around the Northwest newsletter


Pages: 1 2 Next