TheOldMan
Landjager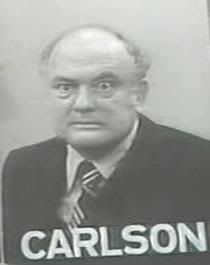 Since: 13.2.03
From: Chicago

Since last post: 2169 days
Last activity: 381 days

#1 Posted on | Instant Rating: 5.65
Since Friday was Market Day pickup, I sacrificed two hours of Mel Kiper analysis this morning to go see Steve Austin's movie. The five dollar, 10am matinee - I don't pay full price for movies. (Note: I didn't look at any other reviews, as the promos convinced me this was one I wanted to see, and I hate spoilers)

The Condemned (* 1/2 of four)

Steve Austin, Vinnie Jones, Nathan Jones, possibly a Jeff Hardy cameo, and a cast of unknowns star in WWE Films' production of a film that either needed 20 minutes trimmed from the 110 minute running time, or should have been presented as a Sci-Fi Channel miniseries. There were good ideas here, just too many to do justice to in one sitting, which ultimately hurt the film.

The movie starts as a producer is gathering "contestants" for his online reality special, a 30 hour fight to the death between the best 10 death-row prisoners bribe money can buy. Right off, I thought it was Jeff Hardy as a Belorussian prison guard (probably not), and it's not until the second reel that we see our anti-hero, Jack Conrad. This scene turned out to be a guilty pleasure, as Conrad is chosen for the show only after outfighting the object of an audition. The guy was enormous, with flowing hair, so it looked like Stone Cold taking out The Great Khali with two moves. I enjoyed that.

Fast forward to a Pacific Island that is wired for the show. The technical details of pulling this off were ridiculous, but not bothersome, as you have to suspend belief to some degree in just about any film. Without going through the whole plot, let me try mentioning what I thought worked, and what didn't:

Worked -

* The reality show/death-match premise - Perfect setting for an action film, plays to the star's strengths.

* Keeping us guessing about Jack Conrad's background - There's an excellent Western I saw recently called "Seven Men From Now", where career good-guy Randolph Scott starts the film by killing two men at a campsite in cold blood. In wrestling terms, this was "Hulk Hogan joining the nWo"-shocking. (Even if you knew there had to be a catch)

* Vinnie Jones' antagonist character - Villains always get the best lines, but I think he stole the show with sheer enjoyment of the carnage he was wreaking.

* Austin looked like a million bucks in his stunts.

* A subplot on the morality of airing such a program - In light of the VA Tech shooter's manifesto getting airtime, I at least appreciated an effort to bring up the issue of "Eyeballs = morality".

Didn't Work -

* The NYPD Blue-style lurching, blurry hand-held camera work - I (and I presume the target audience) came to see Ol' Stone Cold open up a can of whoop-ass on the entire island. As it was, the fight scenes were impossible to follow, it made it look like they were covering for someone who really couldn't put on a realistic fight sequence. Don't hire a cinematographer with Parkinson's, please.

* Making about half of the "world's worst death row inmates/contestants" sympathetic - Okay, I understand you want a couple of hot-looking chicks in here, but the husband/wife team was ridiculous.

* Couldn't keep up with the game within the movie - I was thinking that having the 'scoreboard' in a corner of the screen might have helped build some tension, kinda like the clock they used in that M*A*S*H aorta-transplant episode.

* Twice as many plots as there should have been - The threatened revolt by the director was fairly silly after they had gone that far to set the show up, while the whole Jack (Riley) Conrad's home life, and FBI investigation plots were total wastes of celluloid, and distracted from the flow of the film.

* Lack of a satisfying showdown in the end - While probably more 'realistic', I thought that no Conrad-Vinnie Jones fight to the finish was a poor choice, and the producer's comeuppance was laughably stupid.

In summation, I wish they would have stuck to Austin fighting against nine of the world's deadliest people, without the confusing subplots. There were a few moments, but I felt that the movie collapsed under the number of stories it was trying to tell. Recommended for Austin fans only.


Oh yes.. I should mention that despite Austin predicting that all his fans would surprise the box-office predictions, when I checked at the start of the movie, attendance at this screening was 2. That is not a typo. 2.


---


It's the Big "W", I tell ya! The Big "W"!
Promote this thread!
ges7184
Lap cheong



Since: 7.1.02
From: Birmingham, AL

Since last post: 1062 days
Last activity: 1050 days

#2 Posted on | Instant Rating: 5.43
Boxofficemojo.com has Condemned finishing the weekend at about $4M, which I believe is actually quite a bit under what was projected (the projections I am finding look to be between $6M and $8M). It looks too much like a poor man's The Running Man to me.


---

The Bored are already here. Idle hands are the devil's workshop. And no... we won't kill dolphins. But koalas are fair game.
HMD
Andouille



Since: 8.6.02
From: Canada

Since last post: 1425 days
Last activity: 1425 days

#3 Posted on | Instant Rating: 4.01
Saw it today. Sunday afternoon matinee, a 4:35 showing, so dunno how accurate a projection it is, but there were more than 2. Maybe 25-30. So not good, but still.

I thought it was okay. I didn't mind the subplots, as there really weren't that many people in the film and they killed several of them too early and had time to fill. I agree the director subplot was lame, but I liked the blowing up of the helicopter, which, while stupid, was at least something blowing up. I mean, ex-girlfriends can be vengeful but Jesus.

In any event, it certainly is the best WWE films release thus far. See No Evil was just incredibly lame, although not noticeably worse than any other film of its genre. I wasn't really a fan of Condemned being the second WWE Armed Forces jock-riding film in a row*. "Rah-rah the Army rocks and every dump you take without dying is thanks to our boys" films haven't done well in quite some time; whoever heads WWE films need to try some market research. The Marine was truly awful, mainly due to its rating. Cena being bulletproof and completely un-blow-up-able being explained as "He's a Marine" was just annoying; the Condemned was at least able to mask this with some bloodletting that was sorely needed in Cena's flick.

In any case, hopefully they continue the forward strides.

*That isn't meant to say that the Armed Forces haven't made wonderful contributions to the world, and isn't meant to diminish any soldier's sacrifice. All I'm saying is, there's a healthy segment of the audience I'd say that has a genuine antipathy toward one-dimensional, black and white presentation like they've done twice now in back-to-back movies which paint anyone associated with any level of the miltary as an automatic, de facto hero.


---

Was It Something I Said?
Mr Heel II
Lap cheong



Since: 25.2.02

Since last post: 775 days
Last activity: 511 days

#4 Posted on | Instant Rating: 6.14
There were about a dozen in attendance at the matinee I went to Saturday.

I don't know why, but I had a ball watching this. I thought it was fun, the time flew by, and I laughed myself silly at the reporter's commentary at the end.

NATHAN JONES? Of all the ex-wrestlers they could have given work to, they picked NATHAN JONES?
Twoflower
Bauerwurst



Since: 4.1.02

Since last post: 4392 days
Last activity: 4331 days

#5 Posted on | Instant Rating: 6.46
Well, Nathan does have more film work under his belt than most wrestlers. He's done three foreign martial arts films, including Jet Li's Fearless, and even had a part in Troy. Presumably this means he's got some experience taking direction and shooting a Hollywood style fight. He's certainly got the look for it, and in front of a camera you don't need to pull off moves cleanly and put on a storytelling session all in ONE take. You blow a spot, you just redo it.