CRZ
Big Brother
Administrator



Since: 9.12.01
From: ミネアポリス

Since last post: 5 days
Last activity: 1 day


ICQ:
#1 Posted on | Instant Rating: 9.00
One of the things I end up doing around the end of the year is rediscovering code I wrote long ago and then forgot about.

FOR INSTANCE: We track clicks of thread links on random quotes! Did you know that? I knew that once. Then, I forgot it...I guess. ANYWAY, the idea was that we could find out which random quotes were especially enticing to people, so much so that it actually intrigued the visitor to click on the thread link to get the entire quote in context within its thread.

Supposedly, we wrote this in such a way to track actual human visitors clicking and not any random web crawler/spider/robot which happened by and ignored the fact that we specifically told it to never click on random quotes, but I have my suspicions - amongst our top ten were a quote consisting entirely of "test" (years ago, we rewrote to exclude test posts from being selected at random, but never reset the stats) and one of my old DVD post intros consisting entirely of old dates and "Hello."

Nonetheless, presented as a public service and in as unscientific a manner as possible, the ALL TIME TOP 10 CLICKABLE RANDOM QUOTES from whenever we started this (I'm sure we'll be bored enough later to actually put a date in here...but maybe not!) through a few minutes ago. Feel free to click on any or all of them and artificially inflate our statistics!

#1: 645 clicks


The best video game movie ever. Which isn't supposed to be as semi-sarcastically praising it, but for it capturing the feel of an absolute video game without being one. Here's the thing: Wallace was killing it in the first 2/3rds of the movie.


#2: 478 clicks


Uh, she does wear thongs all the time anyway, so don't act all shocked, ok? I really have NO idea how this'll come about. The last time Steph feuded with a diva, she was a heel. Now she has to do it in the face role, and I just don't know...


#3: 469 clicks


It's kinda hard to ruin something that is already bland and has no soul. Garfield is like the worst comic strip, only slightly better then Cathy, and NO ONE likes Cathy.


#4: 460 clicks

#5: 425 clicks


I enjoyed the episode as well, and Claudette's big stand was some great acting. I have always seen both her and Dutch as the moral compass, that is until David Mamet got his fingers in the storyline.


#6: 314 clicks

#7: 295 clicks


If there's one thing I hate, it's when Michael Stipe or Bono tell me how to vote.


#8: 279 clicks


Um, the current president doesn't believe in evolution... I honestly think the nomination's Huckabee's. McCain, like everyone said, has long since blown his wad.


#9: 230 clicks


This is NOT good. Remember, 3.7 is the FLOOR of the current ratings trend. ANY dip below that number is an EXTREMELY worrisome signal. Its playing out just like I said before. That 4.


#10: 207 clicks


Live from Los Angeles ... Weird crowd. Weird show. Wierdness abounded. Immediately noticed the absence of the Raw ramp. Maybe I've been to too many live shows, but right at that point I had a pretty good hunch that Austin would be driving something in....


If you're not represented here....well, hell, learn to start your post with a sound bite, son.


---


Promote this thread!
thecubsfan
Scrapple
Moderator



Since: 10.12.01
From: Aurora, IL

Since last post: 469 days
Last activity: 303 days

#2 Posted on | Instant Rating: 10.00
Hooray, a post I wrote that I actually liked at the time.


---

thecubsfan.com - luchablog
samoflange
Lap cheong



Since: 22.2.04
From: Cambridge, MA

Since last post: 2842 days
Last activity: 2835 days

#3 Posted on | Instant Rating: 5.53
It is awesome that you tracked this and can post these results. Really cool bit of trivia for the little group here.


---

Lloyd: When I met Mary, I got that old fashioned romantic feeling, where I'd do anything to bone her.
Harry: That's a special feeling.
OlFuzzyBastard
Knackwurst



Since: 28.4.02
From: Pittsburgh, PA

Since last post: 846 days
Last activity: 22 days

#4 Posted on | Instant Rating: 4.95
And one of the least crazy things I've ever posted in Current Events!
It's False
Scrapple



Since: 20.6.02
From: I am the Tag Team Champions!

Since last post: 1226 days
Last activity: 473 days

#5 Posted on | Instant Rating: 4.81
Really? Of all the things I've posted on this board, THAT'S the random quote that gets the clicks? Really?

For what it's worth (which is nothing, but still...), Tomko DID turn on Christian a mere two weeks later, so I totally nailed that. At what exact point did Vince Russo become so painfully predictable?

OFB's "McCain blowing his wad" quote sounds like something that should have made one of drjayphd's Out-Of-Context Quotes.

Also, Ringmistress is sorely missed on this board.

(edited by It's False on 29.12.10 0138)
---

"We don't have loofahs at the Palace of Wisdom."
drjayphd
Scrapple
Moderator



Since: 22.4.02
From: New Hampshire

Since last post: 42 days
Last activity: 6 days


ICQ:
#6 Posted on | Instant Rating: 6.55
Originally posted by It's False

---

OFB's "McCain blowing his wad" quote sounds like something that should have made one of drjayphd's Out-Of-Context Quotes.

---


Speaking of which, I've been slacking in that department for the last, well, ever, so I'm sure there's room for a couple From the Vault OoCQotW's.


---
You wanted the best, you got... the Out of Context Quote of the Week.
"It will beat Sheamus crotch by a mile." (JST)
BigDaddyLoco
Scrapple



Since: 2.1.02

Since last post: 283 days
Last activity: 283 days

#7 Posted on | Instant Rating: 3.96
So now that we all clicked these does that inflate the ratings
geemoney
Scrapple



Since: 26.1.03
From: Naples, FL

Since last post: 16 days
Last activity: 29 min.

#8 Posted on | Instant Rating: 9.00
For me, it's usually not the quote that makes me click the link, but the thread that it was posted in that makes me want to click and look back.
Torchslasher
Knackwurst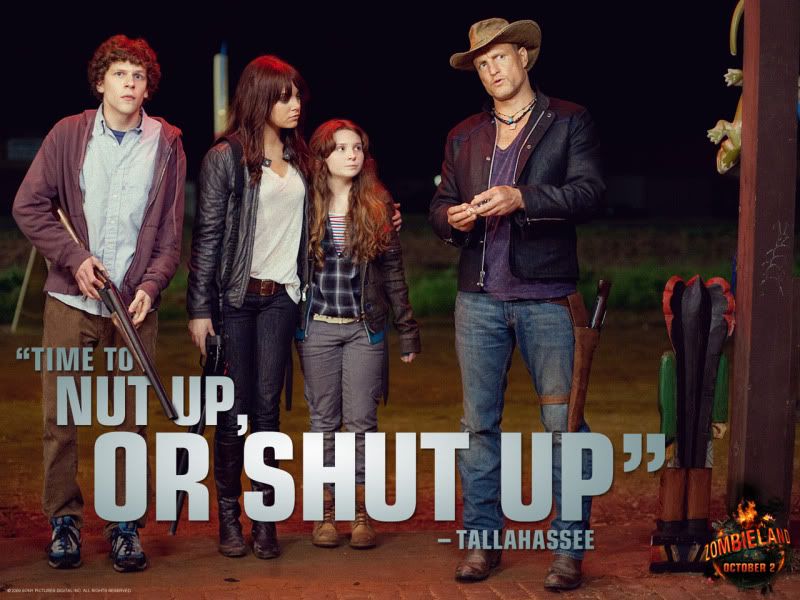 Since: 17.1.02
From: New F'n Jersey

Since last post: 390 days
Last activity: 390 days

#9 Posted on
I can't even remember what I may have meant by what I said about the Shield. I am happy that the Scott Pilgrim one is the tops because it is such a great movie.


---

"Put on your helmets, we'll be reaching speeds of 3!"
"It was nice of you to give that dead woman another chance."
"All right, look alive everybody...oh sorry Susan."- MST3K: Space Mutiny
Click Here (myspace.com)
Bullitt
Shot in the dark




Since: 11.1.02
From: Houston

Since last post: 1793 days
Last activity: 1793 days

#10 Posted on
Wow. I never expected to be on this list, but there I am.
JST
Toulouse



Since: 20.1.02
From: Quebec City, CAN

Since last post: 1264 days
Last activity: 515 days

#11 Posted on
I take solace in the fact that my Sheamus Crotch still lives on within drjayphd.


---

My side is the side of love, peace and submachine guns.