geemoney
Scrapple



Since: 26.1.03
From: Naples, FL

Since last post: 16 days
Last activity: 2 hours

#1 Posted on | Instant Rating: 5.14
John Cena vs. Edge: "The Marine" hype is saddling up, therefore Cena wins, perhaps with Lita (accidentally) costing Edge the match.

King Booker vs. Batista: King Booker retains, but it won't be for long.

DX vs. The McMahons: DX wins, and with them defeating the McMahons, they soon decide to go their separate ways.

Hulk Hogan vs. Randy Orton: This is kind of a tough one, actually.....I'll say Orton, but perhaps with the dreaded HANDFUL OF TIGHTS~!

Mick Foley vs. Ric Flair: Who says "I Quit" first? I'm gonna say Flair wins.

Rey Mysterio vs. Chavo Guerrero: I'm afraid to say, Chavo, and I'm even more afraid of saying who turns on Rey here.

Big Show vs. Sabu: Big Show retains.



(edited by geemoney on 18.8.06 1436)
---

College, Sports and more!: Experience It




Promote this thread!
kentish
Andouille



Since: 19.8.05
From: My Old Kentucky Home

Since last post: 2821 days
Last activity: 832 days

#2 Posted on | Instant Rating: 2.32
As long as at least Edge or Booker goes over I will be happy. Sorry Big Dave, but your title match is just too thrown together. And Cena? Well, he's Cena.


---

Dean! Have you been shooting dope into your scrotum? You can tell me! I'm hip!

flairforthegold13
Kishke



Since: 1.5.03
From: Gainesville, FL.

Since last post: 5365 days
Last activity: 5352 days

#3 Posted on | Instant Rating: 9.00
Edge over Cena. With the next PPV being in Toronto, it makes good booking sense for Cena to win and Edge to challenge, I suppose. If he does win it's just a really horrible re-creation of the Foley and Rock hotshots from 1999 y'know. That said, this match doesn't have much juice to it...this match is 3rd from the top and they're pretty good at not making title changes seem too insignificant (at least whatever title is on RAW.) I'd say Edge wins here and LOSES in Toronto. How bout that? I expect fully to be wrong.

Booker over Batista via DQ. SD is in trouble and, as I say about TNA, it'd be smarter to put it on Batista and right the ship until the CW starts and the entire roster gets out of rehab. That said, they can milk it till SurSer so Bookahhhh retains.

Vince and Shane OVER DX. This feud isn't over by a long shot. McMahon's win an overbooked mess.

Hogan over Orton. Question is, can dude drop the legdrop without Nashing himself up? Anyway, Hogan wins in the night's final match. Believe it.

Flair over Foley. Baby makes heel say "I quit." Expect Melina-ference in this one.

Chavo over Rey. Heel goes over to start feud.

And in your shocker of the night.

SABU OVER Big Show. Just a quirky hunch, but they want ECW to make an impact, Sabu puts Show through a table, maybe thumb tacks and wins with help of RVD and/or Angle. Why not, y'know? Be unpredictable. And if my other title match predictions hold true, then SABU would have to win.

Historic night, first time 3 world title are defended on a PPV.

I think of what Kerry Von Erich once said, "There's only one world. There should only be one world champion."

(edited by flairforthegold13 on 18.8.06 1039)
canis582
Mettwurst



Since: 5.1.04
From: Reading, Pa

Since last post: 5383 days
Last activity: 5057 days

#4 Posted on | Instant Rating: 9.00
I think there is a lot of money in the 'chase' part of the feud for Batistia, so maybe he won't get the title, but Cena certainly will.

Big Show will win for sure, Paul knows ECW needs a monster heel and Sabu is still on punishment.

Hogan and Orton will barely resemble a match.

I have a feeling its gonna end up as Vince/Shane and UMAGA vs. DX

The Flair and Foley match will be interesting. What is the history of I QUIT matches? Does the face always go over?
--------
As for the Von Erich quote: Will Rey be considered World Champion in the eyes of history? Is Booker World Champion in the eyes of history? This is where kayfabe meets reality.

(edited by canis582 on 18.8.06 1053)

---

I just remembered that im absent minded
wait i mean i lost my mind, i cant find it.
flairforthegold13
Kishke



Since: 1.5.03
From: Gainesville, FL.

Since last post: 5365 days
Last activity: 5352 days

#5 Posted on | Instant Rating: 9.00
Originally posted by canis582

---

As for the Von Erich quote: Will Rey be considered World Champion in the eyes of history? Is Booker World Champion in the eyes of history? This is where kayfabe meets reality.

(edited by canis582 on 18.8.06 1053)

---



Well, in WWE-ized history (which at this point IS wrestling history) they certainly will. I remember in the old days reading PWI when people would argue on what is a world title. They'd say it's a belt defended all over the world against the best competition. By that definition, no title is really a "World" title. The ROH title comes closest to fitting that mold. To keep my head from hurting I consider the WWE-ized belts, the NWA belt and the ROH belt to be authentic world titles.

The problem with adding the ECW belt to the mix is that it really hammers home the pecking order. It's like the old days with the IC and Euro belts (or TV and US, if you prefer.)

The Raw title is #1 and the SD and ECW title vie for 2nd class status.

Destrucity
Boerewors



Since: 21.4.04
From: New York, NY, USA

Since last post: 5747 days
Last activity: 5655 days

#6 Posted on | Instant Rating: 5.06
If a major wrestling organization says it's a world championship, it's a world championship. Really, the only debate lies in whether or not the organization is major enough to have the authority to make that decision. And I don't think there's anyone who would argue WWE isn't at that level. Rey and Booker easily qualify as world champs.


---

"No one doesn't like Sabu!" -Tazz
sentonBOMB
Frankfurter



Since: 25.11.02
From: Jersey

Since last post: 4824 days
Last activity: 3525 days

#7 Posted on | Instant Rating: 3.84
Originally posted by geemoney

---

Rey Mysterio vs. Chavo Guerrero: I'm afraid to say, Chavo, and I'm even more afraid of saying who turns on Rey here.

---


I can't imagine that fans are emotionally involved at all in this mess. It's just embarrassing and awful, and adding Vicki Guerrero to it just makes everything even more inane. I just don't see where they can go with this... continue a Rey/Chavo feud? How would it end? It just seems... I don't want to say "tasteless," but yeah a little bit. I know we've said that time and time again about Eddie-related booking, but I just feel that it's time to be done with it. It's not interesting anymore.
hayden
Salami



Since: 11.1.05

Since last post: 3013 days
Last activity: 2996 days

#8 Posted on | Instant Rating: 0.71
I'm picking Cena to regain the title, though I don't know if it'll be by DQ or not.
Batista over Booker by DQ. I think they'll hold off the World Title win a bit longer.
Big Show over Sabu. I think they'll save the title switch for RVD or, more likely, Angle.
Hogan over Orton. I just don't feel safe betting against Hogan. If Orton does win, it's in the screwiest fashion imaginable.
Chavo over Rey, with help from Vickie.
I think Mick will beat Flair - Flair won the first match, and hardcore is supposed to be Mick's forte. The feud will have appeared too one-sided if Flair wins again, this time in a match right up Foley's alley.
DX over Vince/Shane. Maybe I'm naive in thinking this will effectively end the feud.
Big Bad
Scrapple



Since: 4.1.02
From: Dorchester, Ontario

Since last post: 1333 days
Last activity: 902 days

#9 Posted on | Instant Rating: 5.02
*DX beats the McMahons
*Hogan beats Orton
*Cena beats Edge
*Foley beats Flair after he knocks him out and the ref stops the match
*Rey beats Chavo (since hopefully this horrible angle will end after tonight....right?...or maybe it will continue anyway like last year's feud where Rey beat Eddie every time)
*Booker beats Batista (or, more accurately, retains through a B.S. DQ or something)
*Big Show beats Sabu


---

Scene: Mark DeRosa's brain. The year is 2005.
Part of Mark DeRosa's brain: Come on, another position change? One day it's second base, the next day right field, now it's third? Why, I oughta go into Buck's office and throw his talking fish on the floor!
Other part of Mark DeRosa's brain: Hold on, other part of the brain. We're making $500,000 this year. Last year we made $725,000. All for playing a damn kids' game. This is, as they say in Brainland, a no-"us"-er. We're not going to complain.
Part of Mark DeRosa's brain: You're right, dude. Let's go back to looking at this crazy porn Teixeira gave us!

--- firejoemorgan.blogspot.com
oldschoolhero
Knackwurst



Since: 2.1.02
From: nWo Country

Since last post: 4837 days
Last activity: 4771 days

#10 Posted on | Instant Rating: 9.00
The best thing to do with Rey and Chavo, right now, is to have Rey beat Chavo. Then Chavo breaks down in the ring, and apologises to Rey. Think Ben Stiller's anger melting away in ROYAL TENENBAUMS as he confesses that the previous had just beat him into submission. The two men hug, raise each other's hand, and move on with Chavo out of retirement and on good terms with Rey.

Quick predix:

Cena over Edge
Booker over Batista
Hogan Over Orton
DX over The McMahons
Flair Over Foley
Rey over Chavo
Big Show over Sabu


---
To those who say people wouldn't look; they wouldn't be interested; they're too complacent, indifferent and insulated, I can only reply: There is, in one reporter's opinion, considerable evidence against that contention. But even if they are right, what have they got to lose? Because if they are right, and this instrument is good for nothing but to entertain, amuse and insulate, then the tube is flickering now and we will soon see that the whole struggle is lost. This instrument can teach, it can illuminate; yes, and it can even inspire. But it can do so only to the extent that humans are determined to use it to those ends. Otherwise it is merely wires, and lights, in a box.-Edward R. Murrow
Evil Antler God
Potato korv



Since: 10.1.02

Since last post: 5789 days
Last activity: 3915 days

#11 Posted on | Instant Rating: 6.40
John Cena vs. Edge: Cena, setting up the return later. Wouldn't be shocked to see Lita cause it, leading to Edge getting rid of her for good

King Booker vs. Batista: Batista

DX vs. The McMahons: McMahons

Hulk Hogan vs. Randy Orton: Hogan. He ain't coming back to lose to Orton......not that I'd want him to anyway

Mick Foley vs. Ric Flair: Flair via Foley grabbing a mic and yelling "I QUIT" before a punch can be thrown

Rey Mysterio vs. Chavo Guerrero: ........I do not know. Chavo can't win cleanly, and if he is going to win, I too have a sinking feeling it'll involve Vicki. Which is just.....uggggggggggh. Suppose I'll say Rey

Big Show vs. Sabu: Sabu.....who the hell else is left if Big Show beats him?
redsoxnation
Scrapple



Since: 24.7.02

Since last post: 3329 days
Last activity: 3329 days

#12 Posted on | Instant Rating: 3.42
Haven't watched SD in over 2 years, so I'll pass on guessing those matches.

ECW Title match: Title retained. Can't see Sabu getting the belt. Perhaps RVD costs Sabu the match, thus causing everything in ECW to be shades of gray.

Flair vs. Foley: Won't be of the caliber of Flair/Funk and certainly not Magnum/Tully. Flair wins as the babyface refuses to quit while the heel is so cowardly that saying I Quit becomes a cheap way out of a beating.

Hogan vs. Orton: Hogan has a 10 minute entrance. Orton jumps him for a minute, then a Hulk UP moment, Big Boot, Leg Drop, 10 minute exit. Hogan wins.

Cena vs. Edge. Lita's interference is caught by the ref, thus giving Cena the belt via DQ.

DX vs. McMahon Family: This will be a clusterfuck, so I'll have fun with this. I apologize a thousand times in advance should this not prove to be correct. Vince uses his resources to bring out the Spirit Squad. They are quickly destroyed. Then, the tribal drumbeat begins, and out comes Kamala. DX counters that by holding up a pair of shoes, thus causing Kamala to run to the back. Next, Vince holds up a Dusty Rhodes DVD that he has purchased, causing Dusty to try to help Vince in appreciation for the purchase. Unfortunately, just as Dusty is getting to the ring, he is tackled by 3 men wearing shirts with the logo WELLNESS; one of whom is carrying a butterfly net, and they bring Dusty to the back. Shortly after the PPV, the company's website states that 'Due to unnaturally high levels of Crisco found in his system, Dusty Rhodes will be taken off the road. We wish him well on his recovery.' Then, Vince finally brings out Umaga, who is ready to destroy DX until a Fidel Castro impersonator in the stands holds up a dozen cigars, causing Umaga to leave in confusion. Finally, Vince tries to use the power of McMahonism to raise the dead, unfortunately, while successful, he only can raise Al Wilson. Al gets destroyed, the both McMahon's get double pinned. DX wins and the match won't be nearly as interesting as this.

(edited by redsoxnation on 19.8.06 1204)
Pizza Delivery Jones
Chourico



Since: 27.6.04

Since last post: 812 days
Last activity: 625 days

#13 Posted on | Instant Rating: 3.08
For some reason I'm expecting Hogan to lose after Nick pulls a David Flair. Don't know why because it would have zero payoff...
CHAPLOW
Morcilla



Since: 14.5.04
From: right behind you

Since last post: 2978 days
Last activity: 2216 days

#14 Posted on | Instant Rating: 1.51
Breaking News!
---
Originally posted by geemoney

---

John Cena vs. Edge: "The Marine" hype is saddling up, therefore Cena wins, perhaps with Lita (accidentally) costing Edge the match.

King Booker vs. Batista: King Booker retains, but it won't be for long.

DX vs. The McMahons: DX wins, and with them defeating the McMahons, they soon decide to go their separate ways.

Hulk Hogan vs. Randy Orton: This is kind of a tough one, actually.....I'll say Orton, but perhaps with the dreaded HANDFUL OF TIGHTS~!

Mick Foley vs. Ric Flair: Who says "I Quit" first? I'm gonna say Flair wins.

Rey Mysterio vs. Chavo Guerrero: I'm afraid to say, Chavo, and I'm even more afraid of saying who turns on Rey here.

Big Show vs. Sabu: Big Show retains.



(edited by geemoney on 18.8.06 1436)

---


-Edge weasels his way to a victory somehow; I just have a feeling WWE doesnt want to make his 2nd reign also be a joke.

-Batista wins, he's coming in with a lot of momentum; as high-larious as Booker is with that gimmick, Batista is coming in with HUNGER! Batista regains title.

-Obviously DX wins for the pay-off in what will most likely be a spot-fest or full of run-ins; I have a feeling theyll rly try to make this match entertaining. Idk why ppl were happy about DX reforming, as this is just a lead-in to another endless series of HBK-HHH feuds.

-Hulk Hogan wins, unless he somehow saw Randy as the "future" and went soft on me there, this is what I see; they're both busted open, hogan with the leg drop; Brooke heel turn! bah gawd! Orton hits Hogan with a chair; DQ!

-Mick Foley vs Flair- an incessantly hardcore-action packed duel to the finish, at which point; near the end of the match, both men collapse; the referee counts to 10.. they're both down! both down! Covered in their own blood, this unforgettable battle is a DRAW! (Maybe)

-Big Show is taken to the brink by Sabu, before finally putting him through a table- Big Show wins...also, possible run-in by Van Dam.

As for Rey, Im drawing a blank but I'd like to think Rey wins and has what is supposed to be a heart-warming moment with Chavo, after which point they stop using Eddie's name to push angles for a while.


---


"This world is made of...
Love and Peace!"
Torchslasher
Knackwurst




Since: 17.1.02
From: New F'n Jersey

Since last post: 102 days
Last activity: 54 days

#15 Posted on | Instant Rating: 5.75
Cena over Edge to lead to Unforgiven.
Batista over Booker via DQ- he does not win the title.
Orton over Hogan via chicanery. Hogan wins the return match later on.
DX over The McMahons after X-Pac interferes (sure, why not?)
Flair Over Foley.
Chavo over Rey Mysterio.
Big Show over Sabu.



---

Click Here (czwfans.com)

For all your CZW and Nickels Trivia information.


"Look guys, it's 'Lake Man!' Hope you can fit into our NARROW office, Mr. Big Lake" --MST3K The Collection V. 7

Click Here (myspace.com)
Gugs
Bierwurst



Since: 9.7.02
From: Sleep (That's where I'm a viking)

Since last post: 3368 days
Last activity: 2497 days

#16 Posted on | Instant Rating: 4.94
Cena over Edge by DQ
Booker over Batista by cheating
Hogan over Orton iff he can do the legdrop. If not, Orton.
McMahons over DX after Tripps turns on Shawn
Flair over Foley, but not via "quick quit"
Rey over Chavo
Sabu over Big Show


---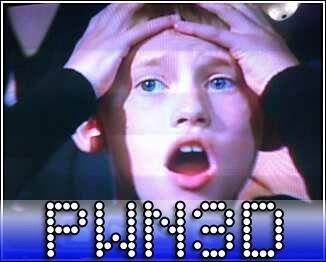 Deputy Marshall
Liverwurst




Since: 28.6.04
From: Troy, NY

Since last post: 2857 days
Last activity: 2378 days

#17 Posted on | Instant Rating: 5.21
Edge over Cena to retain. Title goes back on Cena next month in the TLC match.

Batista over Booker; new champion.

Hogan over Orton. I was thinking Orton, but then realized I'd be fooling myself. Legdrop or no, he's going to win. And this isn't the first time in recent years he's been so physically deteriorated he wasn't able to do the legdrop, right?.

dX over The McMahons. Either way...Jesus, just end this damn program already.

Flair over Foley.

Chavo over Rey. Hell, they didn't book him to win when he was champion, don't know what'd make them change their minds now. Additionally, I'm going against the alarmists and say that Vickie Guerrero DOESN'T turn on Rey.

Big Show over Sabu. I have a feeling the big "title switch" is still a couple weeks away.


---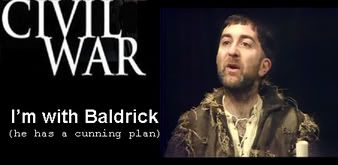 Oliver
Scrapple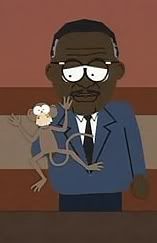 Since: 20.6.02

Since last post: 2721 days
Last activity: 2715 days

#18 Posted on | Instant Rating: 4.70
My predictions:

--Chavo d. Rey
(Rey's going out for surgury, right?...may as well put Chavo over as a heel and take Rey out. Just please...let Eddie's memory rest in peace!!!!)

--Sabu d. Big Show
(I'd love to see an ECW Original hold the WWECW title belt)

--DX d. the McMahons
(Just a hunch; but DX isn't going anywhere for a while)

--Booker d. Batista
(Let Batista chase the title; Booker's GOLD right now)

--Orton d. Hogan
(I want him to kill Hulkamania. Hogan's return was fine and dandy, but it's just getting annoying now. Bring back Evil Hogan!)

--Edge d. Cena
(Bizarro World rules apply with the next PPV, where Cena will beat Edge and get booed out of the building)

--Flair vs. Foley: no contest
(I'd halfway expect a double KO or something suiting, keeping this feud alive. I'm really loving this program)



---

Here, look at the monkey! Look at the silly monkey!
CANADIAN BULLDOG
Andouille



Since: 5.3.03
From: TORONTO

Since last post: 3396 days
Last activity: 1017 days


ICQ:
#19 Posted on | Instant Rating: 6.81
John Cena over Edge
Batista over King Booker (DQ)
Hulk Hogan over Randy Orton
DGeneration X over Vince and Shane McMahon
Big Show over Sabu
Chavo Guerrero over Rey Mysterio
Ric Flair over Mick Foley





---

The only book you'll ever need!!!

Inside The Ropes!!! New column on World Wrestling Insanity!!!
Even more plugs: The official Canadian Bulldog Blog, Website, and Merchandise Center.

OlFuzzyBastard
Knackwurst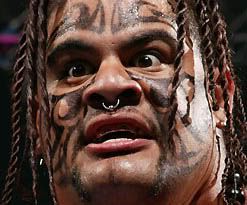 Since: 28.4.02
From: Pittsburgh, PA

Since last post: 1225 days
Last activity: 402 days

#20 Posted on | Instant Rating: 4.05
WWE WORLD CHAMPIONSHIP MATCH:
Edge (c) v. John Cena
The stipulations favor Cena so blatantly that there's no way he's winning. Edge retains, probably winning by DQ when Carlito interferes, and hopefully they blow it off once and for all in a gimmick match of some sort at Unforgiven. (At which point Cena will, sadly, win it back until sometime around the new year.)

WORLD CHAMPIONSHIP MATCH:
King Booker (c) v. Batista
A no-brainer - Booker's only champ so Batista didn't have to win it from a popular underdog babyface which would probably have screwed up the face/heel reactions. Batista wins.

LEGEND vs LEGEND KILLER
Hulk Hogan v. Randy Orton
There's no good reason for Hogan to go over anyone at this point, but it's just Randy Orton so it's not like I'd be shedding any tears if he does. Still, the Hulkster has put a remarkable number of people over in his post-WCW run (Rocky, Angle, Lesnar, Show) and I'm betting Randy Orton becomes the least deserving name on that list tonight.

ECW WORLD CHAMPIONSHIP MATCH
The Big Show (c) v. Sabu
Too much of ECW's current booking revolves around The Big Show as Paul Heyman's personal champion for him to drop it here.

D-Generation X VS Vince and Shane McMahon
Hopefully, DX wins and this whole angle disappears and is never spoken of again. In reality, DX does win, but the whole thing gets dragged out until at least the Survivor Series. And Umaga will show up and do something awesome. This is also your main event, by the way.

I QUIT MATCH:
Mick Foley v. Ric Flair
The only match I'm tempted to order the show for - these two, by all accounts, legitimately dislike each other and, therefore, ought to pull out all the stops to outcrazy the other one. Neither guys needs to win and neither guy would be hurt at all by a loss, so I'm going with my heart and picking Mick Foley, who really ought to be the face in this whole thing.

Rey Mysterio Jr. v. Chavo Guerrero Jr.
Never pick the booking that involves Chavo winning a match. Rey takes it.

That's it? Hedging my bets just in case any of these get added:
*Bobby Lashley d. Fit Finlay
*Johnny Nitro d. Kane
*Trish Stratus d. Lita
*The Sandman and Tommy Dreamer d. Mike Knox and Test

(edited by OlFuzzyBastard on 20.8.06 1622)

---

"That's my problem - I'm too frank. That's why my mother shoved me down the stairs. But then she is fat."
Pages: 1 2 Next