minextoo
Chorizo



Since: 28.5.02
From: Bloomington, IN

Since last post: 6219 days
Last activity: 5984 days

#1 Posted on | Instant Rating: 4.45
The WWF has always been great at one thing....video packages.

I can remember a time where a video package actually got me hyped for a JEff Jarrett/Mable match. Yeah, I can't believe it myself.

But the Angle package to "Clocks" as well as the Blassie package that ran over the weekend got me to thinking about the best all time video pakages.

I'd have to put the Angle one in my top five.
The Foley tribute one would be up there too.
So would the one they played during the Invasion that covered the whole WWF history (you know the Savage elbow fades to the Michaels elbow fades to the Hardy elbow one?)

But the best of all time (I hate to say it as much as I hate Limp Bizkit)

The Rock/Austin one from WM 17.

It doesn't get any better than that.
Promote this thread!
ToulouseLautrec
Loukanika



Since: 30.3.03

Since last post: 6584 days
Last activity: 6583 days

#2 Posted on
In my opinion the WWF/WWE hit their video package height during late '96. They just did a lot of great video packages for Raws and ppvs. The best being the Steve Austin ones leading into Austin's match with Bret at Survivor Series. I also think there was a pretty awesome one for Shawn/Mankind at Mind Games but I might just be thinking of the awesome Foley interview prior to the ppv.

I really wish I hadn't taped over all my old Raw stuff.
GRL
Frankfurter



Since: 13.7.02
From: Austin

Since last post: 679 days
Last activity: 516 days

#3 Posted on
Minextoo, you listed pretty much some of the better ones, but this year's WrestleMania intro video goes up there on my list, as does the HBK/Diesel "Good Friends, Better Enemies" from a couple years back.

The Angle "Clocks" video had me marking out like a bay-bay.
RecklessEric
Head cheese



Since: 23.1.02
From: Maine

Since last post: 1276 days
Last activity: 68 days

#4 Posted on
This thread begins and ends with the "Desire" video package. This one is so good they STILL show it at RAW and SMACKDOWN shows. Also the Mick Foley one and Kurt Angle one are great.


---

OOPS! You bwoke it.

The requested URL was not found.

We're sorry, you did something wrong.

Some possible reasons for this error are listed below:

The page you have requested no longer exists.
You have your head up your stupid, ugly butt.
The page you have requested has been moved.
Your crappy computer is full of crap, crap, and more crap.
The web site you are trying to reach no longer exists.
Homestar is a stupid crap for brains webmaster.
____________________

Absolutely NOTHING important happens on the internet
InVerse
Boudin blanc



Since: 26.8.02

Since last post: 1035 days
Last activity: 998 days

#5 Posted on
I always liked the original "Don't do this at home" video package. The one where the different wrestlers are just listing the injuries they've received in the ring. It always sent chills up my spine.
tomvejada
Andouille



Since: 2.1.02

Since last post: 6506 days
Last activity: 6506 days

#6 Posted on
The Angle video to "Clocks"

Lonely Road of Faith.

My Way (Rock-Austin Wrestlemania X-7)

The Austin video to "My Sacrifice."

Many of the Austin-Angle video packages, particularly the one leading up to Unforgiven 2001, with Angle taking off his neck brace and just staring at Austin at the end of the video.



(edited by tomvejada on 11.6.03 0610)

---

"Oh my God, Brian, there's a message in my Alphabits! It says, 'Oooooo!'" Peter Griffin
"Peter, those are Cheerios." Brian
Eradicator
Kolbasz



Since: 4.1.02
From: Chicago

Since last post: 2274 days
Last activity: 1525 days

#7 Posted on
I don't know why this one sticks out for me so much, especially since I really don't like Kid Rock, but I remember a great Flair video package set to Cocky setting up his match with Vince at Royal Rumble 2002. Yeah, I dug that one.

Other good ones include the End is Near video setting up the six man Hell in a Cell match at Armageddon a few years ago. And there were some really good Austin/Mcmahon ones during '98 and '99. Of course all the ones others mentioned here too, especially the History one that Flair had put together when Vince wanted to bring in the nWo. the best part of that one was the disolves between Savage, Michaels and Angle spinning (or was that in the one during the Invasion?). Just a damn cool visual anyway.


---

"The Universe is shaped exactly like the Earth. You go straight long enough you end up where you were."
tasslex
Salami



Since: 15.10.02
From: Eagan, MN

Since last post: 6096 days
Last activity: 6054 days

#8 Posted on
Their choices of Songs for the videos have been really great for a long time. The DESIRE video still gives me chills, especially when they show Peter Miavia, Rocky Johnson, then The Rock, and when they show Andre's wonderful beautiful smile. My GF cries everytime they show Andre in that video.


---

I donít go to sleep at night, I job to my blankets.

When my mom dies I'd like to know it was peacefully in her sleep, and not fucked to death by 38 men with AIDS.
SchippeWreck
Banger



Since: 26.3.03
From: Glendale, CA

Since last post: 1095 days
Last activity: 2 days

#9 Posted on
While the ones in the last few years have been off-the-charts awesome, my vote for best build-up video goes to Bret/Austin from Wrestlemania 13. It captured the best moments of the feud and made you feel the importance of the match without the use of a well-known song. Its impact is in no way lessened by the fact that Todd Pettingil did the voice over for it. (His best work in the WWF, IMHO.)


---
BrianGleine
Loukanika



Since: 10.12.01
From: NE Ohio

Since last post: 6262 days
Last activity: 4119 days

#10 Posted on
*HE WHO HAS THE GOLD HAS THE POWER

*Title Unification video package with the awesome pseudo-Celtic stock music.


Super Shane Spear
Bierwurst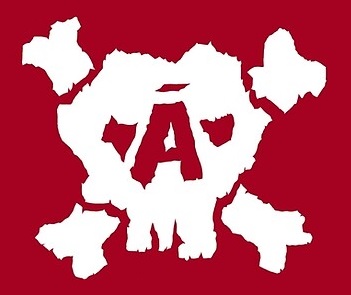 Since: 2.1.02
From: Sector 7 Slums

Since last post: 4024 days
Last activity: 4024 days

#11 Posted on | Instant Rating: 3.08
LET ME HOLLA AT YA PLAYA!Foley's "I Will Remember You" package.
tomvejada
Andouille



Since: 2.1.02

Since last post: 6506 days
Last activity: 6506 days

#12 Posted on
I'll add another one, The Rock-Brock videos from last year's Summerslam.


---

"Oh my God, Brian, there's a message in my Alphabits! It says, 'Oooooo!'" Peter Griffin
"Peter, those are Cheerios." Brian
dwaters
Bierwurst



Since: 16.10.02
From: Connecticut

Since last post: 389 days
Last activity: 369 days

#13 Posted on
I seem to remember the Austin vs. Undertaker "Highway to Hell" video being pretty good. It was pretty unusual at the time for them to use a known song in their videos.
ToulouseLautrec
Loukanika



Since: 30.3.03

Since last post: 6584 days
Last activity: 6583 days

#14 Posted on
Originally posted by Eradicator

---

>Other good ones include the End is Near video setting up the six man Hell in a Cell match at Armageddon a few years ago.

---


The End is Near one was good. I remember the next day tons of people trying to find out what the song was. Though it's been used too much in recent time. Kind of lessens it's coolness.
BigVitoMark
Lap cheong



Since: 10.8.02
From: Queen's University, Canada

Since last post: 5810 days
Last activity: 5720 days


ICQ:
#15 Posted on
The Kid Rock "Lonely Road of Faith" video still gets pops at TV tapings more than a year later, I'd say it's hard to argue with that.

Almost more impressive than the footage they put together, though, is the selection of music that goes with the videos. WWE has shown good versatility in selecting songs that go well with what's being shown and the mood they're trying to convey as opposed to simply selecting a popular song and trying to fit the video to it. "Clocks" and "My Immortal" are the two most recent examples of this - not necessarily music that you would expect to get a good pop out of the stereotypical wrestling fan, yet songs that perfectly fit the mood of the given pieces.
shinstrife
Boudin rouge



Since: 5.10.02

Since last post: 1936 days
Last activity: 627 days

#16 Posted on
I don't Limp any more...but when I watched Wrestlemania 17 and awaiting for the rock/austin match and I watched that video I was marking out over it's coolness..it was just so fitting.


---


[url]http://home.att.net/~thehurricane/league.jpg[/url]
The Hurri-League
Shem the Penman
Toulouse



Since: 16.1.02
From: The Off-Center of the Universe (aka Philadelphia)

Since last post: 2696 days
Last activity: 2495 days

#17 Posted on
The Triple H "Beautiful Day" video, even if they did play it eight billion times in late 2001. Good enough to heighten the disillusionment over his post-return suckiness even more.


---

"next to of course god america i
love you land of the pilgrims' and so forth oh
say can you see by the dawn's early my
country tis of centuries come and go
and are no more what of it we should worry
in every language even deafanddumb
thy sons acclaim your glorious name by gorry
by jingo by gee by gosh by gum
why talk of beauty what could be more beaut-
iful than these heroic happy dead
who rushed like lions to the roaring slaughter
they did not stop to think they died instead
then shall the voice of liberty be mute?"

He spoke. And drank rapidly a glass of water
KaneRobot
Morcilla



Since: 24.2.02
From: Bowels

Since last post: 4858 days
Last activity: 4150 days

#18 Posted on
The comprehensive history video was probably the best (Kid Rock song, if I remember correctly), but my PERSONAL favorites were the black and white Austin vignettes building up to his match with Bret at Survivor Series several years ago, and the Undertaker Desire video...whatever song it was. The other desire ones were ok, but Taker's the only one with the longevity that makes the video really seem to have a strong "history" behind it.




---
Simba
Frankfurter



Since: 7.8.02
From: Boston, MA

Since last post: 4937 days
Last activity: 4545 days

#19 Posted on | Instant Rating: 6.20
I thought the 2-minute Kid Rock "Bawitaba" intro at the Raw X Anniversary show was some top-notch stuff. Probably the only redeeming thing about the show.


---

Reserved for future use.
sergeial
Boerewors



Since: 27.2.02
From: Minneapolis

Since last post: 5470 days
Last activity: 5386 days

#20 Posted on
I thought no-one was going to mention "Beautiful Day" until Shem finally did. Which would be just ridiculous, as tired as we all may be of Hunter now, that video ruled at the time.

My favorite that hasn't already been mentioned is the one for the HBK/HHH Street fight. I can't remember the name of the song, but the lyrics were utterly perfect for a wrestling video. Something about how you hurt me, but I'm coming to get you and there's nothing you can do to stop me.

sergei


---

"A true champion knows how to deal with adversity."-- Kurt Angle
Pages: 1 2 3 Next