The Thrill
Banger



Since: 16.4.02
From: Green Bay, WI

Since last post: 3338 days
Last activity: 279 days

#1 Posted on
"America may have some problems, but it's our home. Our team. And if you don't wanna root for your team...then you should get the hell out of the stadium. Go America."
--Stan Marsh, South Park
---

Looks like he's outta here, says the AP:

(Denver-AP) -- A team source tells The Associated Press that Colorado Avalance goaltender Patrick Roy (wah) is retiring after 18 N-H-L seasons. He leaves as, arguably the greatest goaltender in league history.
Roy will make his retirement official at a news conference scheduled for (2 p.m. E-D-T) tomorrow.

Reaction?

(EDIT: Yes, the misspelling of "avalanche" is the AP's f*ck-up. Had to keep it real for y'all, yo.)

(edited by The Thrill on 27.5.03 1209)

---

Star wipe, and...we're out.
Thrillin' ain't easy.
.
.
THE THRILL
ACW-NWA Wisconsin Home Video Technical Director...& A2NWO 4 Life!


All-Star Championship Wrestling...now a proud member of the NWA!





Promote this thread!
Gugs
Bierwurst



Since: 9.7.02
From: Sleep (That's where I'm a viking)

Since last post: 3667 days
Last activity: 2795 days

#2 Posted on
The following post expresses the opinions of a raving Jerichoholic. He is biased, opinionated and bitter. You have been warned.

Well, that just sucks. Patty has always been one of my favorites, and I am very saddened to see him go. Hopefully, Giguere and a fresh crop of young goalies can keep the game fun and low-scoring.


---

The preceding post expressed the opinions of a raving Jerichoholic. He was biased, opinionated and bitter. You were warned.

As of Monday, May 9 at 1:14 PM, the Boston Red Sox' Magic Number to clinch the AL East is 135. A combination of 135 Red Sox wins and New York Yankees losses will guarantee the AL East for the Boston Red Sox.
dunkndollaz
Banger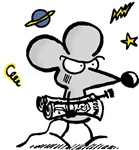 Since: 3.1.02
From: Northern NJ

Since last post: 1354 days
Last activity: 810 days

#3 Posted on
Looks for the Avs to sign a stop gap vet until this kid in the minors is ready

Best of luck St. Patrick


---

5 Time 5 Time 5 Time 5 Time 5 Time Wiener of the Day Runner-up
Dagent913
Bockwurst



Since: 18.11.02
From: Strong Island

Since last post: 6821 days
Last activity: 6352 days

#4 Posted on
Farewell, Patrick. Though I was frustrated by you to no end when you were the reason the Isles couldn't beat Montreal back in the day, I was always amazed at your ability.

To the Hall you go.


---

What if your grandfather was a kazoo?







Take the "Which Marvel Comics Hero are you" quiz!
dMp
Knackwurst



Since: 4.1.02
From: The Hague, Netherlands (Europe)

Since last post: 64 days
Last activity: 3 days

#5 Posted on
Hmm..interesting.
Patrick Roy retired on the day the Stanley Cup finals begin,
featuring two amazing goalies of which one is the only one I see nearing/surpassing Roy's records (Brodeur) and the other one is supposedly the new Patrick.

Yay, the Avs just got a lot less impressive, but farewell Patrick. Hope to see you in the Hall soon!


---

*sigh* Why bother?
JayJayDean
Scrapple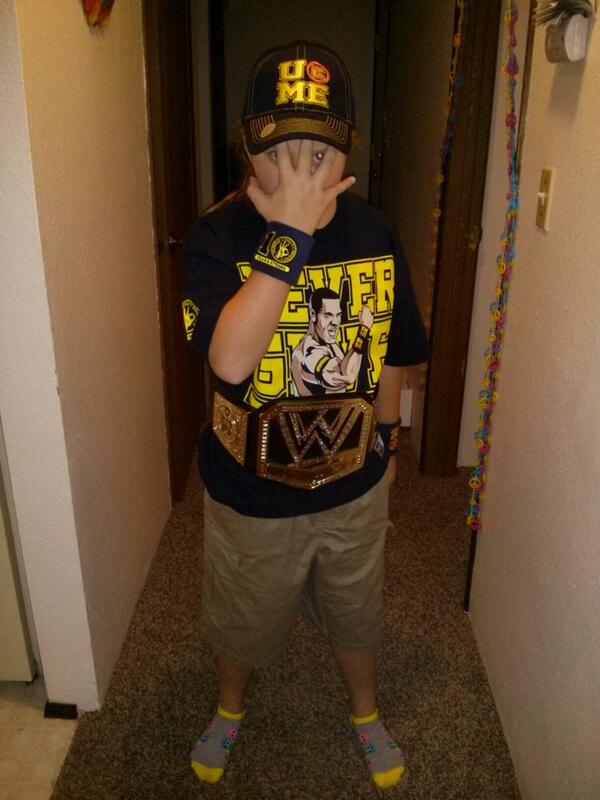 Since: 2.1.02
From: Seattle, WA

Since last post: 2690 days
Last activity: 2268 days

#6 Posted on
Today I salute Patrick Roy, his incredible career, and his decision to retire. Obviously he *really* wanted to, since he's retiring on the heels of the Avs choking away that series to Minnesota instead of trying to go out on a high note.

I used to be a Bruins fan, so I hated him for a long time. But I was intrigued with the Nordiques after they had a good year in I think '94 or so, then they moved to Denver and since I had moved out to Seattle (aka hockey no man's land, Go T-Birds) AND the Bruins were sucking I started following Colorado. Since Patrick won a Cup for Ray Bourque, he's all good now.

Tomorrow I'll start panicking about what the Avs will do next year...


---

Washington Huskies, 2003 Pac-10 football champs. Coming soon.
Omar Padilla
Goetta



Since: 3.1.02

Since last post: 866 days
Last activity: 862 days

#7 Posted on
This is the most talk about Roy's retirement that I've seen that didn't include childish put downs. *teary eyed*

Yeah, I'm going to miss the guy too. Now Brodeur has the spotlight all to himself. Along with guys like Theodore, Luongo, Giguere and so on.

Speaking of goaltenders:

TSN.ca Staff
5/28/2003

The Philadelphia Flyers today announced that they have traded goaltender Roman Cechmanek to the Los Angeles Kings in exchange for a second round pick in the 2004 NHL Entry Draft, according to club President and General Manager
Bob Clarke.

"Although he never asked to be traded this season, he did ask after last season," said Clarke in making the announcement. "We just thought that it was time for us to go in a different direction."

Cechmanek, 32, posted a 33-15-10 record, 1.83 goals-against average (GAA), .925 save percentage and six shutouts in 58 regular season games this past season for the Flyers. He compiled a 6-7 record and a 2.15 GAA in 13 playoff games this past postseason as the Flyers defeated the Toronto Maple Leafs in the Eastern Conference Quarterfinals and then were eliminated by the Ottawa Senators in the Eastern Conference Semifinals.

In three seasons with the Flyers (2000-01 through 2002-03), Cechmanek registered a 92-43-22 record, a 1.96 GAA and 20 shutouts in 163 regular season games. In three postseasons with the Flyers, Cechmanek had a 9-14 record, 2.33 GAA and three shutouts in 23 games.

Cechmanek, a native of Gottwaldov, Czechoslovakia, was drafted by the Flyers in the sixth round, 171st overall, of the 2000 NHL Entry Draft.


EL SEGUNDO, CA. - The Los Angeles Kings have acquired goaltender Roman Cechmanek from the Philadelphia Flyers in exchange for a second-round choice in the 2004 NHL Entry Draft, Kings Senior Vice President/General Manager Dave Taylor announced today.

"Going into the off-season one of our top priorities was to address our goaltending situation for next season," said Taylor. "After looking at all the options we had available, we felt that making a trade and acquiring Roman Cechmanek in particular was our best course of action. Roman will help stabilize this position for the Kings as he has proven to be one of the NHL's top goaltenders for the past three seasons."





---

It's hockey, isn't it?
fuelinjected
Banger



Since: 12.10.02
From: Canada

Since last post: 6411 days
Last activity: 6411 days

#8 Posted on
I think Khabibulin will wind up in Colorado next season unless the Flyers get him first.
Big Bad
Scrapple



Since: 4.1.02
From: Dorchester, Ontario

Since last post: 1632 days
Last activity: 1201 days

#9 Posted on | Instant Rating: 5.54
I always hated Roy, as a fervent Leafs fan, but he is probably the best or second-best goalie of all time. Enjoy retirement, ya wife-beating, Olympics-skipping punk.


---

Over 1300 posts and still never a Wiener of the Day!

In the issues of December 16th, 2000 to November 10th, 2001, we may have given the impression that George W. Bush had been legally and duly elected president of the United States. We now understand that this may have been incorrect, and that the election result is still too close to call. The Economist apologizes for any inconvenience.
--- The Economist, 11/17/01
JST
Toulouse



Since: 20.1.02
From: Quebec City, CAN

Since last post: 1942 days
Last activity: 408 days

#10 Posted on
Farewell to a solid career.

The question is now, who gets the #1 spot? Aebischer? Please.

Khabibulin would definitely fit, though.


---
Broncolanche
Sujuk



Since: 2.6.03
From: Littleton, CO

Since last post: 4313 days
Last activity: 3565 days

#11 Posted on
Originally posted by Big Bad

---

Enjoy retirement, ya wife-beating, Olympics-skipping punk.

---


Dude, Roy never beat his wife. All he did was unhinge a door after a heated argument. Your bitterness has obviously jaded you. :)

(edited by Broncolanche on 4.6.03 1601)
Doc_whiskey
Frankfurter



Since: 6.8.02
From: St. Louis

Since last post: 399 days
Last activity: 399 days

#12 Posted on
Roy retires and 29 other teams let out a collective cheer. Looks like the Colorado has some problems now. The question with Roy now becomes, will they wave his waiting period for the hall like they did with Lemieux and Gretzky.


---

So I pranked him...to death.....with a tire iron!