tomvejada
Andouille



Since: 2.1.02

Since last post: 6976 days
Last activity: 6976 days

#1 Posted on
I liked the cold opening.

Lots of Chris Kattan skits last night, which were unfunny.

Brian Fellow was funny. That was probably the last Brian Fellow skit since Tracy's leaving.

Live with Regis and Kelly was funny thanks to Amy's hilarious Kelly Ripa imitation.

I thought that the Veggie Tales TV Funhouse was weird. Last night's was weirder, still very funny though, particularly the Wonder Twins homage and the Rocks Commercial.

Of course, we couldn't go one show without Fallon and Sanz cracking up once again.

The porn producers skit was oddly funny. I liked the part where they made fun of all the different titles.

Overall, another decent SNL. Next week, Dan Aykroyd hosts, so that should be a good way to end the season.

(edited by tomvejada on 11.5.03 0539)

---

"Oh my God, Brian, there's a message in my Alphabits! It says, 'Oooooo!'" Peter Griffin
"Peter, those are Cheerios." Brian
Promote this thread!
The King of Keith
Lap cheong



Since: 4.11.02
From: Winchester, VA

Since last post: 2852 days
Last activity: 2852 days

#2 Posted on
The show started good and went downhill very fast. I loved the American Idol and Brian Fellow skits. However aside from the TV funhouse skit, I didn't laugh again. I get so tired of watching Jimmy and Horatio crack up at their own stuff. I think that skit MAY have been funny, but Jimmy was bound and determined to wreck it.




---

Yes, I like HHH! What's so wrong with that?
Dutchie
Summer sausage
Moderator



Since: 29.1.02
From: Michigan

Since last post: 124 days
Last activity: 13 days

#3 Posted on
Lots of Chris Kattan skits last night, which were unfunny.

Brian Fellow was funny. That was probably the last Brian Fellow skit since Tracy's leaving.

I had heard about Chris Kattan leaving, but Tracy Morgan, too? I hope there are extra doses of Chris and Tracy (Brian Fellow, Astronaut Jones, Mango, the skit with Chris as the rednecked mullet guy in his underwear with the 911 calls and Mr. Peepers) next week.

Near the end of the Regis & Kelly skit, Amy had Darrell Hammond laughing with the literal Regis bashing, and he tried so hard to hide it, but it made it even funnier. I used to think the same thing when Jimmy & Horatio would do that, but now it's just getting annoying. By the end of the skit, I had no idea what either was saying just because they were laughing too hard and didn't even care.


---

All walls are great if the roof doesn't fall.


093093-012103
Big Bad
Scrapple



Since: 4.1.02
From: Dorchester, Ontario

Since last post: 1385 days
Last activity: 954 days

#4 Posted on | Instant Rating: 5.54
Very funny show.


---

Over 1200 posts and still never a Wiener of the Day!

Really, if they told you that SARS was being pumped through the ventilation system into every theatre in which this was being shown, would you be any less likely to go see it?-- review of 'Daddy Day Care' at fametracker.com
Dagent913
Bockwurst



Since: 18.11.02
From: Strong Island

Since last post: 6574 days
Last activity: 6105 days

#5 Posted on
Up until last night, I hadn't watched the current seasons of SNL for quite some time (I tend to catch a rerun here or there on Comedy Central or E!), but one thing I do remember seeing was Jimmy Fallon and Horatio Sanz laughing at themselves. I'd seen it a couple times, and the first time I thought it was one of those "Uh oh, it's live TV folks!" moments. Then it kept happening over and over. Then, last night, I tune in again, and there they are again, not being able to contain themselves. What the hell? I can understand that they work on a live comedy show, and the work environment probably reflects that, but come on. A lot of people have said a lot of funny stuff on this show, and very rarely have they broken out in hysterics. I'm wondering if Lorne is just telling them to go out there and crack each other up. "Hey guys, the crowd loves it when you do that laughing thing. Keep it up!" Idiots.

Sorry about the rant. I'm not sure why that bothered me last night.


---

What if your grandfather was a kazoo?







Take the "Which Marvel Comics Hero are you" quiz!
uberlou
Merguez



Since: 26.3.03
From: Glendale, Cali

Since last post: 4520 days
Last activity: 4290 days

#6 Posted on
Anyone else kinda bummed they didn't follow up on the Wake-Up Wakefield thing a couple weeks back with Megan (Maya Rudolph) and her unhealthy obsession with Adrien Brody? I mean c'mon, last night was BEGGING for a Wake-Up Wakefield skit.

Overall, it was ok. The show had some really funny moments and some that kinda made me bored. But I loved the American Idol spoof. Tracy's Ruben Studdard impression just cracked me up. He didn't even have to say anything. The whole Saturday TV Funhouse thing this week was just awesome as well.

I didn't know about Tracy leaving though I knew about Kattan. Having both of them leave after this season is gonna be weird. Tracy Morgan has been one of my favorite SNL cast members in the last few seasons and Kattan's done some great stuff as well.

I'm looking forward to the season finale next week with Dan Aykroyd. That should be fun.


---
Mr. Heat Miser
Blutwurst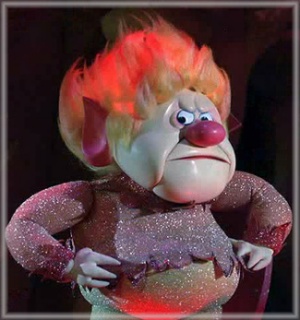 Since: 27.1.02

Since last post: 5447 days
Last activity: 3549 days

#7 Posted on
My wife and I were watching ONLY to see the Wake Up Wakefield w/ Adrian Brody and "The Future Mrs. Ade-ree-an Brohh-day!" - talk about missing a golden opportunity.




---

-MHM, winner of the 2000 Throwdown in Christmastown.
OlFuzzyBastard
Knackwurst



Since: 28.4.02
From: Pittsburgh, PA

Since last post: 1277 days
Last activity: 454 days

#8 Posted on
I'm probably in the distinct minority on this, but I think most of the Jimmy Fallon/Horatio Sanz sketches wouldn't be as funny if they *didn't* break each other up so much. The Elton John thing last night was pretty stupid, but the two of them actually made it work.

It's kind of reminiscent of the Harvey Korman/Tim Conway stuff on the old Carol Burnett Show.


---

CHRISTIAN, n.
1. One who believes that the New Testament is a divinely inspired book admirably suited to the spiritual needs of his neighbor.
2. One who follows the teachings of Christ in so far as they are not inconsistent with a life of sin.
3. That guy what used to team with Edge.
JST
Toulouse



Since: 20.1.02
From: Quebec City, CAN

Since last post: 1696 days
Last activity: 161 days

#9 Posted on
This show went down the crapper fast once Tim Meadows and Will Ferrell left.


---
Wolfram J. Paulovich
Frankfurter



Since: 11.11.02
From: Fat City, Baby

Since last post: 5858 days
Last activity: 5229 days

#10 Posted on
I enjoyed the beginning of the show, and am now excited to hear that Chris Kattan is leaving. In (what? five?) years, he has never once made me laugh. If I want to see a short spaz mugging and going "bleah!" there are always Jerry Lewis films... or old Martin Short SNL skits. I hate both those guys, but Kattan makes them seem like comic geniuses.

I will really miss Tracy Morgan, though. That guy has GREAT facial expressions, and he does a lot of wonderful subtle stuff.


---

The Obtuse Angle Archive.

Burns: Smither's this beer isn't working! I don't feel any younger, or funkier....
Smithers: I'll switch to the tablespoon, sir.
The King of Keith
Lap cheong



Since: 4.11.02
From: Winchester, VA

Since last post: 2852 days
Last activity: 2852 days

#11 Posted on
The only things Kattan has done remotely funny in the last few years are Gay Hitler and Gollum. I don't care for his other characters.


---

Yes, I like HHH! What's so wrong with that?
Grimis
Scrapple



Since: 11.7.02
From: MD

Since last post: 4171 days
Last activity: 2626 days

#12 Posted on | Instant Rating: 7.29
The American Idol skit was funny. TV Funhouse was absolutely hysterical. Brian Fellow's was OK. Other than that, it was a complete waste.


---

This is simply a reminder of the fantastic hypocrisy of many in Hollywood. They conflate robust criticism with censorship; they equate popular boycotts with government blacklists; they claim to be persecuted, while actually they have an amazing capacity to reach audiences other political activists can only dream of. And yet, when the slightest criticism directly affects them, they do all they can to shut dissent down. Instructive, isn't it? Industry honchoes who wouldn't have jobs without the right to free expression are only too eager to squash it when that speech dares to criticize them- Andrew Sullivan