Torchslasher
Knackwurst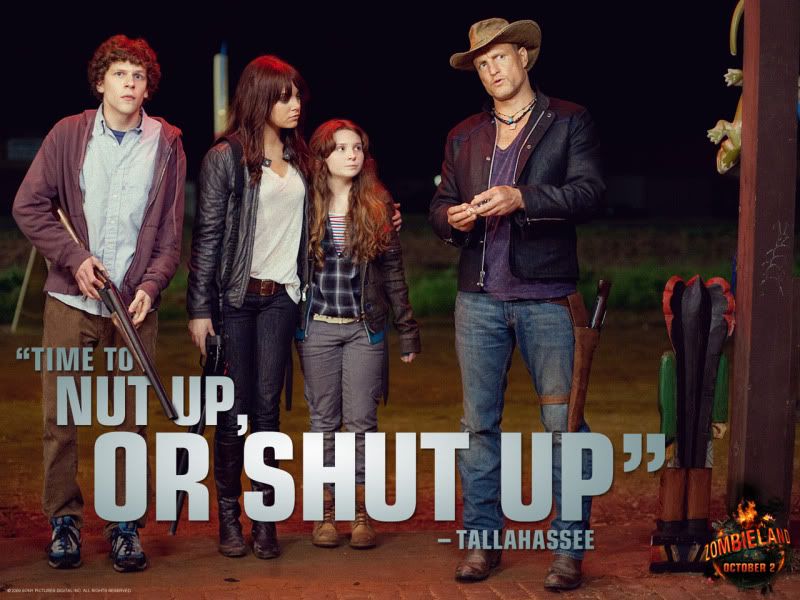 Since: 17.1.02
From: New F'n Jersey

Since last post: 352 days
Last activity: 352 days

#1 Posted on | Instant Rating: 5.29
I don't have time for a full write up now before work, but I think it is important you all know how great the TNA PPV was last night. The crowd in Arlington was amazing and this show was the best TNA pay per view I have seen since before R Day (meaning Russo day).

You all have to see the tag match between Angle/Styles vs. Daniels/Kazarian. It was just about perfect. The opener with Joe and Aries was also awesome. Everything was decent to some degree (except for Hernandez who I thought was pretty bad). Check it.


---

"Put on your helmets, we'll be reaching speeds of 3!"
"It was nice of you to give that dead woman another chance."
"All right, look alive everybody...oh sorry Susan."- MST3K: Space Mutiny
Click Here (facebook.com)
Promote this thread!
graves9
Sujuk



Since: 19.2.10
From: Brooklyn NY

Since last post: 678 days
Last activity: 438 days

#2 Posted on | Instant Rating: 5.08
Really good PPV. I thought Sacrifice was probably a little better, but this was a very good PPV. The crowd was the exact opposite of the dead crowd in Nashville at Lockdown. Aries Vs Joe was flat out awesome and Aries is on a ridiculous role and should be in the convo for best wrestler in the world. I loved the match and his promo later in the show. The guy is red hot right now and it's time to see him pushed to the top. I would love to see him take on Roode. Joe looked as strong and motivated as he has in years. I would love to see a rematch. The three way for the number one contendership was better than expected. I am somewhat surprised Anderson won as he's nowhere as over as RVD or Hardy. I was surprised Anderson beat RVD clean as a whistle. I hope Roode beats him clean again. I really liked Storm ending Crimson's streak. The tag title match was the best tag match of the year. Daniels really starred in that match. I was surprised that Daniels and Kaz lost the titles as I expected Serg to cost Styles the match. I hope Daniels and Kaz get the tag titles back soon the are a fun team. Sting in The Hall of Fame is fine by me, but I would have gone with Jarrett.Ray vs Parkswasa strange match. I wish Ray would have won.Tessmacher Vs Gail was good.Tessmacher has really improved in thering by leaps and bounds. Main Event was meh with a bad finish that made the ref looks dumb. I am glad Roode won,but I wish they would have made him look stronger instead of making him a fluke champion. All in all, very good PPV with a great crowd and some really good wrestling.





(edited by graves9 on 11.6.12 1041)
Brian
Salami



Since: 13.11.11
From: Virginia Beach

Since last post: 2164 days
Last activity: 1520 days

#3 Posted on | Instant Rating: 1.36
There were a few things I didn't enjoy, but I thought that was a really good show overall. I'm glad the crowd was better than Lockdown's.

Hogan making the opener for the title despite Joe not meeting the weight limit and Joe earning a PPV title shot by getting misted with water made no sense. The match was great though. It's too bad the X Division is pretty much dead and they have no solid opponents built up for Aries to face for the X Title.

Now that it's over, Kash/Hernandez seems more pointless than it did on Thursday.

Devon/Garett vs. The Robbies wasn't good and not something that should have been on a PPV. At least it was short. That better be the end of that feud and the last time Garett and Robbie T do any spots together.

The three-way ended up being fine. I expected worse. I don't look forward to Roode/Anderson.

I still don't see the good mic skills some keep saying Crimson has. That was a weird and kind of anti-climactic spot for Storm to return, but I'm glad he's back and I'm glad the streak is over so TNA doesn't have to keep pretending anyone cares and creative doesn't have to come up with "creative" ways for Crimson to win matches he shouldn't win. Boy what a huge fruitless exercise that streak turned out to be. Maybe now they can cycle Crimson out in favor of one of the more talented guys sitting at home.

Bully Ray vs. Joseph Park was fine for what it was, but it seemed like something that would have fit more on Impact than a big PPV.

The Tag Title match was great. I'm surprised they switched the belts. I figure this feud continues at least a few more months, and the heels haven't gotten many over on AJ in the ring.

Roode/Sting fell short for a main event, especially one that came right after that tag match. I'm glad Roode retained. I get the idea of wanting to send fans home happy, but I wasn't fond of Sting destroying Roode after the match. I hope that's the last time Sting main events for a while.

I'm surprised Hogan didn't make sure him joining TNA wasn't named the top moment in TNA history. It's sad that the debuts of ex-WWE/WCW stars made up half the list, including spots 1 & 2. It kind of makes TNA look 2nd rate. I would have put Joe finally winning the title on the most purchased PPV in TNA history, the 1st Joe/Angle match, MCMG/Beer Money best of five series (the best thing TNA did that year), some sort of Ultimate X match, Storm or Roode winning the World Title, and numerous other things on that list before half those debuts. I'd also put them and the Skipper cage walk on there before Angle's cage moonsault he's done a dozen times, including at least once in WWE before he joined TNA.

It's a shame guys like Jarrett and Sabin, who contributed a lot to TNA the last ten years, didn't make the show in some capacity, especially when guys like Garett and Robbie T wrestled.
lotjx
Scrapple



Since: 5.9.08

Since last post: 670 days
Last activity: 509 days

#4 Posted on | Instant Rating: 1.24
The thing with Ex-WCW stars showing up on TNA is sad now, but lets all be honest here, where does Jericho coming from WCW and laying down that promo rate on greatest Raw moments? I would say top five at least, some would say number one. So, when we bash TNA for this, WWE has done this before yet it was during a time when it was trendy when people jumped ship. I still think both Kurt and Christian coming over were legit shots to the arm of TNA and they shouldn't have to apologize for it, especially with Christian since WWE had no idea what to do with him.

I didn't get this PPV. I will check out the tag match and Austin/Joe. Storm ending the streak is a good thing granted not much of a rub there, but at least TNA had the good sense to end it. Brooke getting the title has to be a home town thing thing. Sting/Roode as the main event was pretty weak. If anything, hopefully we get new storylines with Roode/Anderson and finish Abyss/Bully and AJ/Daniels/Kaz.

(edited by lotjx on 11.6.12 1204)

---

The Wee Baby Sheamus.Twitter: @realjoecarfley its a bit more toned down there. A bit.
Alex
Lap cheong



Since: 24.2.02

Since last post: 868 days
Last activity: 438 days

#5 Posted on | Instant Rating: 4.04
Just a really good show, from top to bottom, with a minimum of bullshit.
TripleG
Linguica



Since: 27.1.12
From: Queens ny

Since last post: 2969 days
Last activity: 2837 days

#6 Posted on | Instant Rating: 8.58
With the big crowd and the brilliant production (some of the video packages were near WWE quality) made TNA seem a lot more major league than they usually do; and it's things like these that will help them get to the next level because they've had the talent roster for a while.

X-Division Championship: Austin Aries defeated Samoa Joe
Talking of talent; TNA made the wise decision to open the PPV with a match that all real wrestling fans would have seen as a potential classic and Joe & Aries didn't disappoint. Joe was booked as heel coming into this match but with such a hardcore wrestling crowd in attendance it quickly turned into a babyface vs. babyface contest. Joe dominated the majority of the contest before Aries hit an incredible 450 splash for a near fall. Second later he hit one of the sickest brainbusters I've ever seen (Joe landed right on his head but seemed to be OK) for the win. Crowd were really hot for this match and both guys got a standing ovation when the bumped knuckles out of respect post-match. Great start to the PPV.

Hernandez defeated Kid Kash
I honestly had no idea why this match was on the card, but I'm glad it was and since both guys are from Texas the crowd was very into it throughout. Relatively short and straightforward match with the heel Kash getting the heat for a long time before Hernandez (who looked JACKED on his return) made a great comeback, which included one of the sickest suicide dives I've ever seen (especially for a man of his size), before getting the win with a top rope splash. A very decent match that the crowd were into; although maybe they wouldn't have been if they hadn't seen such an amazing opening contest.

Devon and Garrett Bischoff defeated Robbie E and Robbie T
If there was a dud on the card this was it. Garrett is absolutely HORRIBLE in the ring, one of the worst I've ever seen, and shouldn't be on TV let-alone PPVs. Robbie T isn't much better, but he and Robbie E did a good job getting the heat on Garrett in a pretty standard tag match. The one thing that stood out to me was that Devon is really over and a great babyface; and he made a great comeback before pinning Robbie E with a spinebuster. OK match but nothing more; the less said about Garrett and Devon's post-match dancing the better.

#1 Contender Match: Mr Anderson defeated RVD and Jeff Hardy
I didn't have high hopes coming into this match, since all 3 guys are pretty sloppy in the ring, but this was actually a very enjoyable triple threat and all three had their timing spot on throughout. There were some nice spots during the match, including a huge superplex from Anderson to Hardy; but aside from that there is little to talk about. Anderson surprisingly got the win and a title match on the next Impact; which is strange to me since Hardy is much more over and a much bigger star, but there you go. Fun little match that maintained a very good start to the show.

James Storm defeated Crimson in Crimson's open invitational match
Now, I've been getting into Crimson's character recently since he does a great job of portraying the arrogant unbeaten guy who thinks he's great even though nobody actually thinks he's any good; so I expected TNA to keep the gimmick going by bringing out some schmuck for Crimson to kill.
Instead we got the returning James Storm, who dispatched with Crimson relatively quickly; getting the win with a superkick to end perhaps the most underwhelming streak of all-time. Shame to see Crimson made to look a geek just when he was starting to get interesting but it does make sense for Storm to be the man to end it on his return; so it's hard to complain too much.

Knockouts Championship: Miss Tessmacher defeated Gail Kim
Not a lot to say here; it was a standard sloppy women's match that didn't last that long before Tessmacher won the title with the roll-up. All I was interested in here was how unbelievably hot Brooke Tessmacher is. GOD DAMN.

Joseph Park defeated Bully Ray
Now, I thought this was just awesome. Perhaps my two favourite characters in wrestling right now, these two had a really entertaining bad (on purpose) wrestling match with the bumbling 'lawyer' Park so fucking entertaining as usual and Ray just the best heel in the business. Park is so likeable and even if you know it's fake and like Ray, it's hard not to feel bad when Bully was beating on him and spitting in his face.

The intrigue here was how they were going to have Abyss and Park in the same place at the same time; and it was solved in a pretty simple way. Park rolled under the ring and second later, out rolled 'Abyss' with hood up and back to camera to chokeslam Bully Ray through a table. Abyss then rolled back under the ring and out came Joseph Park, who had no idea what had gone on, to pin Ray for the win. Really enjoyable match between two GREAT MEN.

Tag Team Championship: Kurt Angle and AJ Styles defeated Kaz and Daniels
Tag team matches may be the most simple, formulaic matches in wrestling but they are also often the best; and when you put 4 great workers in the ring together it's almost never bad and this most definitely was not.

Daniels and Kaz spent the majority of the match beating on AJ Styles before he made a comeback, made the hot-tag to Kurt who cleaned house for a minute or two before the great finish. AJ did a amazing springboard shooting star press to take out Daniels before Angle locked in the ankle lock on Kaz for the win; which the crowd popped for big-time. AJ and Angle celebrated like this was a massive deal and that made the Titles seem really important. Fantastic match that once again proved that when tag matches are done right, there's not really anything better in wrestling.

TNA World Heavyweight Championship: Bobby Roode defeated Sting
By this point I'd already two great matches and one very good match, so it was perhaps unfair to judge this match by those standards, but I was really not into this match at all. Roode stalled a lot, as a heel should do, before getting the heat for a while. Sting made a comeback before the finish; which involved Roode distracting the referee with a beer bottle, before laying out Sting with another to retain the title. Not a great match but still OK and it was the right decision for Roode to stay Champion. Sting beat-down Roode all over the stage to end the PPV standing tall.

Overall a fantastic show for TNA with 2 great matches (AJ/Angle vs. Daniels/Kas and Joe vs. Aries) and one very-good match (RVD vs Hardy vs Anderson). The crowd added a lot to the show and the great production, along with the 10 year anniversary, made this seem like a big-time show. Thumbs up to TNA on their best PPV in a long-time, which was fitting considering how good Impact has been.




(edited by TripleG on 11.6.12 1343)
Tyler Durden
Landjager



Since: 22.2.04
From: Frankfurt, Germany

Since last post: 270 days
Last activity: 199 days

#7 Posted on | Instant Rating: 4.11
I too really enjoyed the Bully Ray vs. Joseph Park "match". With all the stupid shit that's nowadays going on involving non-wrestlers like JR, Michael Cole or whomever, Bully and Park showed how a wreslter vs. non-wrestler confrontation is done the right way. Sports entertainment at it's very best.


---

#WatchROH
It's False
Scrapple



Since: 20.6.02
From: I am the Tag Team Champions!

Since last post: 1188 days
Last activity: 435 days

#8 Posted on | Instant Rating: 6.56
Originally posted by Torchslasher

---

I don't have time for a full write up now before work, but I think it is important you all know how great the TNA PPV was last night. The crowd in Arlington was amazing and this show was the best TNA pay per view I have seen since before R Day (meaning Russo day).

You all have to see the tag match between Angle/Styles vs. Daniels/Kazarian. It was just about perfect. The opener with Joe and Aries was also awesome. Everything was decent to some degree (except for Hernandez who I thought was pretty bad). Check it.

---


I've seen bits and pieces of the PPV so far and...it's pretty damn good! TNA fell so far off my radar that I almost forgot that Russo got turfed. The result has been...a damn fine show. An ENJOYABLE show!

I think it's time to put Impact back on my DVR.


---

"This is DIET Double Dew, Kyle! It only has half the caffeine and sugar of Double Dew!"
Torchslasher
Knackwurst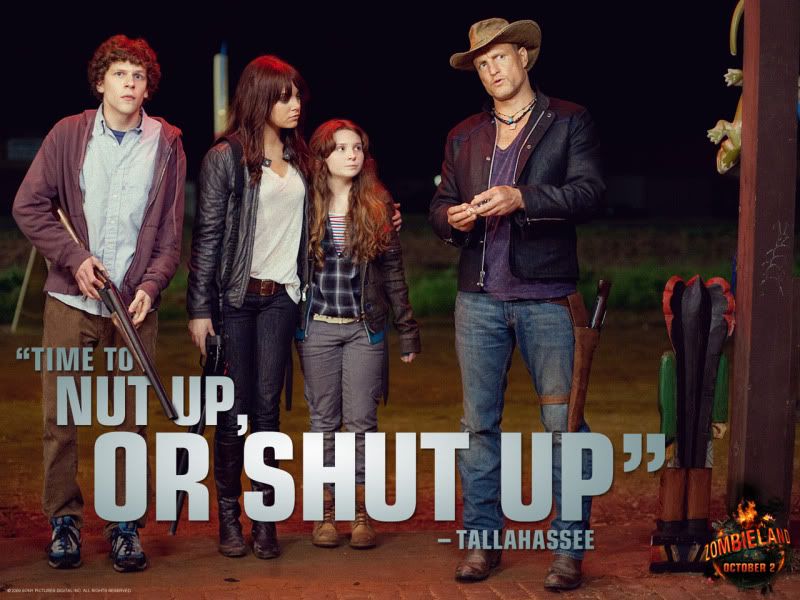 Since: 17.1.02
From: New F'n Jersey

Since last post: 352 days
Last activity: 352 days

#9 Posted on | Instant Rating: 5.28
I must admit that I am thinking about putting Impact on my DVR as well. The difference is that I never did that before, I would just watch it if the situation warranted or I was bored. But now after hearing that it is much better without Russo, seeing how great the PPV was, and seeing now how bad Raw is nowadays, I think it is time to give them a real shot.


---

"Put on your helmets, we'll be reaching speeds of 3!"
"It was nice of you to give that dead woman another chance."
"All right, look alive everybody...oh sorry Susan."- MST3K: Space Mutiny
Click Here (facebook.com)
OndaGrande
Boudin rouge



Since: 1.5.03
From: California, Home of THE LAKERS!

Since last post: 1652 days
Last activity: 1216 days

#10 Posted on | Instant Rating: 8.38

I actually watched Slammiversary. Joe/Aries was most excellent. The Tag Team Title match was also top shelf. Gail is my favorite wrestler and put in a great showing making Brooke look better than she really is. I don't feel she deserves the Knockouts Championship but it's more a story-line device for TV than anything & I have slowly become a bit of a fan of Brooke's so I'm interested to see how she takes the ball and runs with it. The ME was fairly decent b/c Roode is great & Sting can still deliver when it counts. The rest of the card ranged from OK (Storm/Crimson) to WTF? but the hot crowd made up for much of TNA's lack of creative depth. I HATE that Dixie Carter has inserted herself into story-lines & the entire angle is dragging things down just as much as Hogan & Bishcoff's involvement has so I can't give TNA too much credit but from a purely wrestling POV Slammiversary was about the best we can expect from them IMO.


---

LEARN IT, KNOW IT, LIVE IT!