Reverend J Shaft
Toulouse



Since: 25.6.03
From: Home of The Big House

Since last post: 1262 days
Last activity: 293 days

#1 Posted on | Instant Rating: 2.35
Thought the Wieners may find this article by SI columnist Steve Rushin on the WWE interesting (and Red Sox fans can find another reason to hate Triple H... or not):

Don't Mess With the Ballpoint Pen

In the 25 years since I first saw Adrian Adonis struck, as he entered the ring, by a potato thrown from the upper bowl of the St. Paul Civic Center, I've had the same high regard for professional wrestlers (who put up with pain and indignity with equal aplomb) as I have for my brother Tom (who can still throw an uncooked potato 300 feet on the fly).

But I never thought I could be a pro wrestler until now. "Sure, we could do something with you," says Triple H, the world champion of WWE Raw, while casting a shadow over the tall, skinny, bald writer before him. "You could be ... the Ballpoint Pen. We'd put a little blue cap on you. You could go in the ring and stain people." With a good name -- Killer Kowalski, Gorilla Monsoon, the Ballpoint Pen -- a wrestler is already halfway to immortality.

"I've wrestled in Iraq, North Korea, Japan, Hong Kong, Australia, Kuala Lumpur, Germany, France, Finland and England," says Chris Benoit, between forkfuls of salad before a live Raw match in Atlanta. "And everywhere I've gone, I've heard people whisper, 'That's the Rabid Wolverine.'"

Often, it's the only English they know. A few years ago, at a sold-out show in Yokohama, a hirsute heavyweight named A-Train endured 15,000 Japanese chanting, in heavily accented English, a taunt they'd learned from TV: "Shave your back! Shave your back! Shave your back!" Alas, such pile-driver diplomacy doesn'twork in reverse. "Once, in Japan, I bought a 16-cassette series of Learn to Speak Japanese tapes," says Stone Cold Steve Austin, the former champion, with a doleful sigh. "I was flying home, halfway through the first tape, when I realized I was never going to speak Japanese."

The professional wrestlers of WWE are a tight group. Or rather, a tights group. "I spend more time with these people than with my own wife and children," says Benoit, who will challenge Triple H and Heartbreak Kid in the three-way main event at Madison Square Garden this Sunday in WrestleMania XX, in which Sgt. Pepper meets Sgt. Slaughter. It was 20 years ago today, after all, that wrestling returned, for better and worse, into mainstream pop-culture consciousness, though the wrestling fraternity always has been -- as Benoit notes -- "a big but very dysfunctional family."

Literally so. Triple H is married to Stephanie McMahon, daughter of WWE capo Vince McMahon, whose son, Shane, recently had his first child. "The kid looks just like his grandfather," says Triple H, a 34-year-old New Hampshire native whose real name is Paul Levesque. "Has a cleft chin, just like Vince. Cries when he's hungry, just like Vince."

As he speaks, Triple -- as I've come to call him -- is strolling through the Gwinnett Arena, seven hours before showtime, as a crew assembles the 40-foot TitanTron in-house television screen. "I wouldn't even know where to start," the champ marvels, pausing to watch the crew work. "I can't even hook up my VCR."

Outside the arena a crew is rehearsing one of tonight's stunts, in which Stone Cold will drive an ATV over Vince McMahon's black stretch limousine, while 12,000 cheering fans watch on the TitanTron. "On one show we had to have Kurt Angle hose down Stone Cold with milk," recalls Kevin Dunn, executive producer of Raw and SmackDown! "And I'm thinking, Where are we going to get a milk truck on a day's notice in Hershey, Pennsylvania?"

The beauty of sports, we are told, lies in its unscripted spontaneity: Anything can happen. But don't tell that to Raw cameraman Marty Miller, who also shoots major league baseball games. "We were in Milwaukee," says Miller, "and Kevin Dunn said to me, 'We're about to run over a brand-new Lincoln with an ATV. Would you rather be here or at a Brewers game?'"

"Unlike sports where the game might suck and Shaq doesn't play because he has a stubbed toe, our outcomes are predetermined," says Triple H. "Predetermined that it's a hell of a show. How many times have you spent $120 and left a stadium saying, 'Goddammit, that game sucked. Stupid Red Sox.'"

In professional wrestling the space just offstage -- behind a curtain, at the top of a steel ramp -- is called Gorilla Position, in homage to grand-entrance-making Gorilla Monsoon. A wrestler in Gorilla Position, like a skier in the chute at Kitzbühel, is uneasily awaiting his cue before being belched out into a raging arena. "When you hear that music," says Chris (Y2J) Jericho, the son of former New York Ranger Ted Irvine, "you know it's time to make the donuts."

At the moment Vince McMahon is in Gorilla Position. When he enters the arena, 10,000 voices chant a seven-letter word that sounds vaguely like casserole. "You call this Southern hospitality?" McMahon says to his paying customers. "You people are vile."

For an instant I'm allowed to stand in Gorilla Position and entertain the notion of wrestling as the Ballpoint. I briefly envision tag-teaming with my brother, who has become, in my reverie, an Irish heel called Potatoes O'Gratin.

Through the curtain the crowd is baying. "We get all kinds," says Triple H, who has met the Sultan of Brunei and the Saudi royal family. "Those who've dined with kings and queens and those who dine on pork and beans." It's intoxicating, standing in Gorilla Position, with Ric Flair and Sgt. Slaughter waiting in the wings. "Cue the music!" I want to shout. "It's time to make the donuts!" Instead, I take a seat in the stands. It's time, I've decided, to eat the donuts.

Issue date: March 15, 2004


Sports Illustrated senior writer Steve Rushin pens the weekly Air and Space column in the magazine.



Promote this thread!
Super Shane Spear
Bierwurst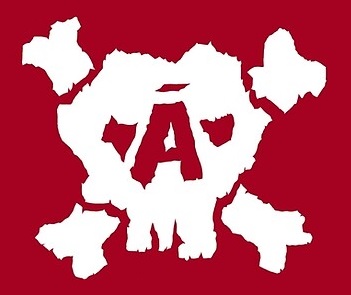 Since: 2.1.02
From: Sector 7 Slums

Since last post: 4859 days
Last activity: 4859 days

#2 Posted on | Instant Rating: 3.08
H is a Dr. Seuss fan?


---
THIS SPACE FOR RENT.

TO INQUIRE, PLEASE MESSAGE FOR GOING RATES.

WE'VE GOT A PEPPER BAR.
My Anti-Drug
Bauerwurst



Since: 30.8.02

Since last post: 6823 days
Last activity: 6528 days

#3 Posted on | Instant Rating: 0.46
Originally posted by Super Shane Spear

---

H is a Dr. Seuss fan?

---


More like a Dusty Rhodes fan.


---

My turntables might wobble but they don't fall down.
DJ FrostyFreeze
Scrapple



Since: 2.1.02
From: Hawthorne, CA

Since last post: 1649 days
Last activity: 36 days

#4 Posted on | Instant Rating: 4.95

Lotsa good mainstream newspaper/magazine articles for WM this year, good stuff.


---

-It's bad luck to "chatroom" in a thread that you started yourself.