odessasteps
Scrapple



Since: 2.1.02
From: MD, USA

Since last post: 2600 days
Last activity: 2567 days

#1 Posted on | Instant Rating: 6.41
LOS ANGELES (AP) -- Johnny Carson, the "Tonight Show" TV host who served America a smooth nightcap of celebrity banter, droll comedy and heartland charm for 30 years, has died. He was 79.

"Mr. Carson passed away peacefully early Sunday morning," his nephew, Jeff Sotzing, told The Associated Press. "He was surrounded by his family, whose loss will be immeasurable. There will be no memorial service."

Sotzing would not give further details, including the time of death or the location.



---

Mark Coale
Odessa Steps Magazine
The Affirmation, Baby Blog
Promote this thread!
Bullitt
Shot in the dark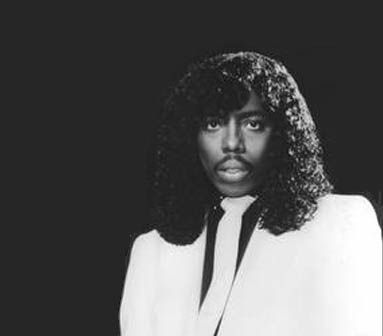 Since: 11.1.02
From: Houston

Since last post: 1795 days
Last activity: 1795 days

#2 Posted on | Instant Rating: 5.74
Horrible, horrible news...

Please enjoy this picture of Johnny lifting a 1987 Buick Skylark over his head.


---
New Blog Site...I'm out to prove I've got nothing to prove
Mayhem
Scrapple



Since: 25.4.03
From: Nashville, TN

Since last post: 1467 days
Last activity: 1352 days

#3 Posted on | Instant Rating: 4.71

The words "Heeeeere's Johnny" are being uttered as he walks through the Pearly Gates.

May Johnny rest in Peace.

(edited by Mayhem on 23.1.05 1333)
AWArulz
Scrapple



Since: 28.1.02
From: Louisville, KY

Since last post: 18 days
Last activity: 8 hours

#4 Posted on | Instant Rating: 4.36
My door opened onto our living room and, when I was a kid, Johnny came on at 10:30 (Central time zone). My bedtime, as a kid (we moved out of that house when I was 13, I think), was probably 9 or 10, but I used to crack the door open and watch Johnny do his monologue and then talk to guys like Buddy Hackett, Charton Heston and Tony Bennett. When I became an adult, I still watched Johnny - nearly every night, later followed by Letterman. I thought then, and I do now, that he was so funny, mostly because HE thought things were so funny.

I already missed him. Rest Easy, Johnny.


---

You're putting Descartes before the horse!
HMD
Andouille



Since: 8.6.02
From: Canada

Since last post: 1570 days
Last activity: 1570 days

#5 Posted on | Instant Rating: 5.55
Though Johnny was before my time, I was always intrigued by the admiration which the mere mention of his name seemed able to drum up in people of older generations. I managed to get my hands on old tapes and watched him work, and he really was seamless and smooth, never seeming to have to reach for anything to make it work. Even though I could never really appeciate the material completely, since it is of another time and operates within a context that must be experienced to be properly comprehended, I respect what he accomplished simply for having accomplished it.

Good night, Johnny.


---

Hot Virgins-The World's Most Steadily Shrinking Commodity
CANADIAN BULLDOG
Andouille



Since: 5.3.03
From: TORONTO

Since last post: 3018 days
Last activity: 639 days


ICQ:
#6 Posted on | Instant Rating: 7.51
How sad.

I know what I'm saying here is pretty obvious stuff, but without him, there probably would have never been a Jay Leno, David Letterman, Jerry Seinfeld, Roseanne, etc. Or at least they may have never had the same level of success.

It's weird, because I read just last week that he was still writing the odd monologue joke for Letterman. He still had it...

Anyways, for the short term I was able to watch him (Probably only started in the late-80's or so), it was easy to see he was probably the best overall entertainer around...


---
What happens when you email some of wrestling's most famous (and infamous) ladies? Not all that much, but see for yourself anyways in the latest Inside The Ropes
Check out my Year-End Awards voting!!!
The official Canadian Bulldog Blog, Website, and Merchandise Center.

dunkndollaz
Banger



Since: 3.1.02
From: Northern NJ

Since last post: 677 days
Last activity: 133 days

#7 Posted on | Instant Rating: 6.41
With a tip of Carnak's turban -

Answer - A hermetically sealed mayonnaise jar.

Question - What will Johnny Carson one day be buried in ?


---

Golf is harder than Baseball. In Golf you have to play your foul balls.
Roy.
Pepperoni



Since: 25.2.04
From: Keystone State

Since last post: 4830 days
Last activity: 794 days

#8 Posted on | Instant Rating: 6.44
I'll always thank my parents for introducing me to comedians like the Smothers Brothers and Johnny Carson when I was a little kid. Sure, I was probably too young to get most of the stuff, but I remembered them once I developed a sense of humor, and Johnny was one of a kind. I still watch the DVD infomercial every time its on, and I've seen it like 25 times.

I regret that I didn't see him in the Tonight Show heyday. When I really started watching hardcore (in the summers when school was out), Johnny wasn't around as much, and Jay was the host on most nights.
Freeway
Scrapple



Since: 3.1.02
From: Calgary

Since last post: 2777 days
Last activity: 2465 days

#9 Posted on | Instant Rating: 5.90
"Here's to Krusty, the greatest entertainer in the world...except for maybe that guy." - Bart Simpson on Johnny Carson

I was much too young to see Johnny Carson during his heyday, but I always admired him. I admired the fact that he, unlike many in the entertainment field, chose to bow out quietly and not whore himself on the basis of name recognition. Later, I saw old tapes of his shows and was blown away by his affability and likeability. He just fired things off and if they worked or didn't, he kept soldiering on. Heck, he shared one of my favorite qualities in a comedian with Conan O'Brien: His "off" shows are his funniest because he went out of his way to save bits.

The world is a lesser place now that he's gone, but the laughter he's given us shall echo on forever.


---

"Illusions, Michael. A trick is something a whore does for money...or candy!" - G.O.B. Bluth, Arrested Development

DVDs; Blog
Big Bad
Scrapple



Since: 4.1.02
From: Dorchester, Ontario

Since last post: 955 days
Last activity: 524 days

#10 Posted on | Instant Rating: 3.65
Apparently right up until close to his death, he was writing monologue jokes for Letterman. Isn't that just a massive 'fuck you' to Jay Leno? Wow.

Carson is easily in the top ten of any list of television's greatest pioneers. He was one of those rare people who could state that he was the greatest of all time at what he did.


---

I'm interested in selling my youngest daughter into slavery as sanctioned in Exodus 21:7. She's a Georgetown sophomore, speaks fluent Italian, always cleared the table when it was her turn. What would a good price for her be? While thinking about that, can I ask another? My Chief of Staff Leo McGarry insists on working on the Sabbath. Exodus 35:2 clearly says he should be put to death. Am I morally obligated to kill him myself or is it okay to call the police? Here's one that's really important because we've got a lot of sports fans in this town: touching the skin of a dead pig makes one unclean. Leviticus 11:7. If they promise to wear gloves, can the Washington Redskins still play football? Can Notre Dame? Can West Point? Does the whole town really have to be together to stone my brother John for planting different crops side by side? Can I burn my mother in a small family gathering for wearing garments made from two different threads? Think about those questions, would you? One last thing: while you may be mistaking this for your monthly meeting of the Ignorant Tight-Ass Club, in this building, when the President stands, nobody sits." --- President Jed Bartlett, The West Wing
The Thrill
Banger



Since: 16.4.02
From: Green Bay, WI

Since last post: 2662 days
Last activity: 155 days

#11 Posted on | Instant Rating: 4.25
Thanks for a great season, Pick of the Week fans...see you next year at Planet Magic in Denmark, WI!
Originally posted by Big Bad

---

Apparently right up until close to his death, he was writing monologue jokes for Letterman. Isn't that just a massive 'fuck you' to Jay Leno? Wow.

---


Not necessarily...Letterman was always very loyal to Carson when they were both at NBC, and Dave always considered Johnny a mentor. Neither man was near as beholden to NBC as they were to each other.

Dammit, this is all kinds of suck. RIP, Johnny...and thanks for all the years.

How much you wanna bet he's cracking jokes in Heaven right now and God's going all Ed McMahon: "HEYOOOOOOOO!"


---
Star wipe, and...we're out.
Thrillin' ain't easy.
THE THRILL

ACW-NWA Wisconsin Home Video Technical Director...&
A2NWO 4 Life!

(Click the big G to hear the Packers Fight Song in RealAudio...or try .MP3, .AU, or .WAV!)