Zeruel
Thirty Millionth Hit
Moderator



Since: 2.1.02
From: The Silver Spring in the Land of Mary.

Since last post: 622 days
Last activity: 622 days

#1 Posted on | Instant Rating: 4.05
i decided to throw my hat into the computer rankings to see how hard it would be. it's been a learning experience.

here's what was considered:

Wins against Div I-A teams, Losses against Div I teams, SOS, Winning %, Average points scored a game, Average points allowed a game, andConference's non-conference wining %. margin of victory is not considered.

wins against top 10 teams are factored in after the final computations, sorta like what the bcs does...

this is my first go around, and remember, this is all done by computer, so it's not gonna be perfect or what some of the pros in the BCS churn out.

also, results and rankings are for 11/18, and do not reflect VA Tech's loss to WV

1. Miami, FL 8-0
2. Ohio State 12-0
3. Oklahoma 9-1
4. Kansas State 7-2
5. Iowa 11-1
6. Georgia 9-1
7. Texas 9-2
8. Boise State 10-1
9. Notre Dame 9-1
10. Alabama 9-2
11. Maryland 8-2
12. Washington State 8-1
13. USC 8-2
14. Virginia Tech 8-2
15. South Florida 6-2
16. Michigan 9-2
17. Penn State 8-3
18. Arkansas 7-3
19. Florida State 8-3
20. TCU 8-1
21. Pittsburgh 8-2
22. Colorado State 9-2
23. Colorado 8-3
24. Hawaii 7-2
25. Florida 8-3

i know, KS State, Bosie State, Hawaii, South Florida, Washington State, and Arkansas look a little out of place, but the NUMBERS add up. this is all number basied, not on who would win/lose but i could fix that for next year...


the bottom 10:
117. Buffalo 1-10
116. Tulsa 1-10
115. Kansas 1-10
114. UL Monroe 2-9
113. SMU 2-9
112. Idaho 2-9
111. Army 1-9
110. Navy 1-9
109. Rutgers 1-9
108. UTEP 1-9



edit, for reference #1 Miami scored 3.986, #2 Ohio State 2.731, #3 Oklamoma 2.541, #4 Kansas State 2.381, and #5 Iowa 1.796

everone ranked 14 or worse scored negitive numbers...

(edited by rikidozan on 21.11.02 1613)

(edited by rikidozan on 21.11.02 1619)

(edited by rikidozan on 21.11.02 1623)
---

Wrestling has been rhyming with ass. I miss shows and it makes me all shades of ambivalence. WWE is starting to suck again. The crops?
Jeezum Spice! Someone stole my crops. What in the ham fat is going on. That's just poo-doo!
That's just my 2.4856 Yen.


R-D-Z
Promote this thread!
dunkndollaz
Banger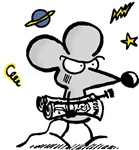 Since: 3.1.02
From: Northern NJ

Since last post: 595 days
Last activity: 51 days

#2 Posted on
I still can't believe Rutgers lost to Buffalo.....


---

5 Time 5 Time 5 Time 5 Time 5 Time Wiener of the Day Runner-up
TheCow
Landjager



Since: 3.1.02
From: Knoxville, TN

Since last post: 4840 days
Last activity: 4839 days

#3 Posted on
I'm not complaining about South Florida getting some computer ranking love! Very nice.

I will admit that I'm relatively confused as to how K-State managed to end up fourth.... How'd you weight all of it?

Outside of the K-State/Wazu discrepencies, and I don't think Boise State should be that high, I can agree with most of it. Still no love for CUSA and TCU... *sigh*

EDIT: But the conference sucks this year anyway.

(edited by TheCow on 22.11.02 1152)

---


Which Neglected Mario Character Are You?
Zeruel
Thirty Millionth Hit
Moderator



Since: 2.1.02
From: The Silver Spring in the Land of Mary.

Since last post: 622 days
Last activity: 622 days

#4 Posted on | Instant Rating: 4.05
long story short, higher score is better, Wins are weighted against their SOS, and losses are inversly weighted agains their SOS.


with out getting to into the long formula, wins are weighted against the SOS, and Losses are inversely weighted against the SOS.

if a team's SOS is .5678, take the wins * .5678 and that is a base score. take losses * (1 - .5678 ) and subtract that from the wins score.

also, points for/game and points against/game are averaged in. Kansas State is scoring 56.67/game and allowing 14.11/game, so they get a slight bonus there, but that too is weighted agains the SOS.

then add bonus wins ala BCS, BUT if a team beats a top ten team, AND are rated higher, like a #1 having a win over #5, no bonus is given.

all of it will even out once all the games are played.


edit:

i'm starting to develop an Elo style ratings system, similar to the Chess Elo system...

i like my system, but it doesn't reward upsets not does it punish for losing in a cut and dry game, like if miami were to lose to Army or something...

hopefully i can mix the 2...

oddly enough, i'm having fun figuring this all out. it's the coder in me



(edited by rikidozan on 23.11.02 0032)

---

Wrestling has been rhyming with ass. I miss shows and it makes me all shades of ambivalence. WWE is starting to suck again. The crops?
Jeezum Spice! Someone stole my crops. What in the ham fat is going on. That's just poo-doo!
That's just my 2.4856 Yen.


R-D-Z