geemoney
Scrapple



Since: 26.1.03
From: Naples, FL

Since last post: 29 days
Last activity: 3 min.

#1 Posted on | Instant Rating: 7.64
TONIGHT: Raw emanates from the United Kingdom, where boxer Ricky Hatton will take the reigns of Raw for the night. WWE.com has announced several traditional Survivor Series matches, so plan on plenty of hype for those. The site also teased a Jamie Noble retirement after what happened at the hands of Sheamus last week, so we'll see what develops there. Oh, and there's a title match at Survivor Series. Onto the show!

-WWE Open.

-Clips aired of what happened to end the show last week.

-Raw Open (for the last time!).

-The announcers hyped Mark Henry vs. Randy Orton for tonight.

-Ricky Hatton was introduced as guest host of Raw, accompanied by the Bella Twins. Hatton showed off a clip of him knocking out Carlos Maussa. He said he's made some memories in the boxing ring, but wants to make more memories tonight. Then he was interrupted by Big Show and Chris Jericho. Show said his good, English breakfast this morning was bigger than Hatton. He said like Hatton, he's knocked people out too. Show basically told him to get to steppin'. Hatton asked why he had to be like that, as he's a big fan of Show. In fact, he was a big fan of Show getting knocked out by a boxer at Wrestlemania. Show told Hatton he'd give him the same opportunity he gave Mayweather: A free shot in the chin. Difference is, he'll knock Hatton out after the love-tap. Does Hatton have a gut on him? Show got down on his knees for Hatton, as Ricky began to get ready and the fans got behind him. Jericho stepped in front before the knock-out could be delivered. Jericho said Show has enough to worry about in the Survivor Series Triple-Threat match. Show took that as an insult. Jericho told of his latest accomplishments (Bragging Rights, beating Cena "single-handedly" last week) and said he'd walk out at Survivor Series as champion. The two began to argue about who would be champion when Hatton interrupted. He put them in a match against DX tonight. Jericho made fun of the crowd, using tons of big, presumably English words. "What language are you speaking?" asked Hatton. Jericho said he was filled with integrity. Hatton got pissed and said he was a guy with a bad haircut and told Jericho to get out of his face. As Jericho and Show prepared to pummel Hatton, DX interrupted.

DX warned Show and Jericho about their history interrupting Raw general managers. Loud "Ricky" chants as Triple H warned them about what Hatton was about to do. Trips told Hatton they'd take care of JeriShow tonight. HBK wanted it now and punched Jericho apparently into oblivion. They faced off with Show, who took off his jacket…and left the ring. Is Jericho wearing the same suit he wore on Smackdown? Hatton said he's got two words for Show and Jericho, then the three faces celebrated in the ring. Wash, rinse and repeat for the "DX makes the save for the guest host and celebrates with them." But Hatton did well, I thought.

[Commercial Break]

(1) Kelly Kelly vs. Alicia Fox
Gail Kim accompanied Kelly to the ring. In addition to loving Fox herself, there's something intoxicating about her theme music. Jillian Hall came to the ring with Fox. Fox took the fight to Kelly and covered her after slamming her head into the mat. Melina was watching on a monitor backstage. Fox has a match for the title with Melina at some point, thanks to her Battle Royal victory last week. Rear chin-lock by A. Fox. Kelly came back with a clothesline and a hurricanrana for two. They talked about Kelly wanting to be a broadcast journalist when she's done wrestling. Ugly pin sequence there. Then I thought of Kelly alongside Michael Cole, and wondering how long she'd last before she broke down crying from Vince screaming in her ear. Fox sent Kelly chest-first across the top rope, then gave her a scissors kick (Fox needs to work on that move- it has potential) for the win.

Winner: Fox, at 2:34. Just a match to continue to build Fox's credibility for a Divas Title Match.

-Clips aired of the Wrestlemania on-sale date in Phoenix and the people who got their tickets.

-Hatton walked backstage with his son, saying hi to some crew members, 'til he came upon John Cena. Cena talked a bit to his son, but then was let down that Hatton didn't put him in a match yet. Ricky said he wanted Cena fresh for the PPV. But….there's a Raw next week!

[Commercial Break]

-Lawler again acknowledged Art of Dying for supplying the theme song to Survivor Series.

-They aired footage of Sheamus eviscerating Jamie Noble last week. Cole said Noble spent several days in a local medical facility and is now contemplating retirement.

(2) Sheamus vs. Unnamed Opponent
Sheamus got the mic and said last week, he told everyone he'd end Jamie Noble's career and he did. He said he'd do what the Irish always do, walk right through this Englishman (the jobber) and make him look like a fool. Sheamus hammered on the unidentified guy. The jobber got his boots up in the corner on a charge, but was then clotheslined coming out. Series of elbowdrops from Sheamus, followed by his uranage back-breaker. Pump kick followed by a stern look to the crowd. He picked the jobber up for more, including a running Razor's Edge. He got the pin off that.

Winner: Sheamus, at 2:00. That's his third finisher now. I don't like them not naming the jobbers.

-Mark Henry squared off against Randy Orton….tonight. Plus, DX takes on Jeri-Show (so their chyron now says).

[Commercial Break]


-Cole and Lawler plugged Hatton's Health and Fitness club in Hyde, United Kingdom.

-The Bellas flirted with Hatton backstage and they were wearing some of his apparel. They wanted to play him in a game of darts, but Santino walked in. He said he wasn't Santino today- Hatton said he was Ricky Fatton, as Santino was dressed as a big guy in boxing gear. Chavo walked in and said Marella was sucking up to the guest host. Chavo said he's quite the dart player and won the Cinco Dart-Mayo contest three years in a row. Nice. Chavo said he could beat Hatton at anything. His first throw was on the board, but no points. Hatton threw his, and got a bullseye. Hatton said they should do a boxer vs. wrestler tonight, only the REAL Ricky (not the fake one in Santino), him, against Chavo.

-Josh Mathews was standing by with the Miz backstage. Miz said he beat John Morrison at the last PPV and in two weeks, he'll do it again. Miz said his team at Survivor Series features the faces of the future. He couldn't finish his catchphrase as Jack Swagger walked up. Swagger said he said he'd remain undefeated in 2009 (as he promised five weeks ago), and that Miz should watch his match with Evan Bourne. The two argued over what they could learn from each other and who could beat Bourne the best. Swagger said after tonight, the team members will want to make him captain. The match is next.

[Commercial Break]

-Cole and Lawler talked about Hatton vs. Chavo, still to come tonight.

(3) Evan Bourne vs. Jack Swagger
Tackle and a slam from Swagger. Bourne was sent face-first into two turnbuckles. Vader Bomb as Swagger beat his chest like Neanderthal Man- he doesn't need to bring aboard any more comparisons. Swagger worked over Bourne in the corner, ramming his shoulder into Bourne's gut. Bourne came back with a roll-up and his double-knees for two. Miz's music hit and Swagger's team captain for Survivor Series came out. Swagger was back on offense with a belly-to-belly. Miz had a mic as he stood near the ring. Bourne kneed his way out of a suplex, then kicked Swagger right in the jaw. To the top, Bourne with the Air Bourne for the win.

Winner: Bourne, at 3:39. Yeah it was a win for Bourne, but it doesn't feel like it means much in the grand scheme of things. He continues to impress in his limited ring time, though. And it was the first time Swagger's winning streak was mentioned in like three weeks, so him losing doesn't mean as much as it could've.

Miz reminded Swagger that THAT's why he should be captain at Survivor Series. He's the Miz, he's awesome.

-The Unified Tag Champs face DX later this evening.

-Mark Henry was backstage with MVP. MVP's VIP Lounge with Kofi Kingston is next.

[Commercial Break]

-Two weeks ago on Raw from Buffalo, Joey Logano and Kyle Busch burned rubber outside HSBC Arena. This past weekend, Busch won with the WWE Smackdown vs. Raw car in Texas.

-MVP and Mark Henry were in the VIP Lounge. MVP ran through his spiel- he let Henry introduce him as the captain of their Survivor Series team. Then, they both simultaneously introduced Kofi Kingston. MVP told Kingston he made a statement by beating up Orton's car. Henry said last week was better, then we saw Kingston's actions from last week in the match that turned into a tag match. They made a toast with a wine bottle that Henry popped- MVP toasted Kingston and all three said they'd be "Ballin'!" Then Randy Orton interrupted. He was joined by the rest of Legacy. The big security dude seemed intimidated by Orton and let him get in the Lounge.

Orton said the men in the ring are acting all cool, but they're really low-class street thug. He said MVP was the definition of a common criminal. Orton said Kingston should be in jail for what he did for his car. Orton said the only reason he hasn't done anything is because he wants to embarrass Kingston's team at Survivor Series. Cody Rhodes said Kingston's friends are "a disgruntled misfit and an ex-con." DiBiase briefly spoke about their bank accounts, thenOrton said he, Rhodes and DiBiase all belong in this business, while the three faces belong in the hood where they came from. Did Michael Hayes write this? Kingston slapped Orton, and the three faced off as they oddly went to a break at the highest point of tension.

[Commercial Break]

-Apparently, the Henry vs. Orton match started during the break.

(4) Mark Henry vs. Randy Orton
Henry was on offense, but Orton quickly stopped it with a kick and rammed Henry's head into the middle buckle. Clothesline out of the corner by Henry for dos. Orton again went on offense after that. The participants of the last segment are all still at ringside. Big knee-drop by Orton to the skull of Henry. He continued kicking at Henry and locked him in a rear chin-lock. Vintage Orton! Cole said that on Superstars, MVP will take on Ted DiBiase. Powerslam by Henry caught Orton coming off the ropes. Only a two-count though. Big splash in the corner from the big man. Numerous headbutts by Mizark. Orton tried a sunset flip, but as Henry picked him up, Orton hit the RKO out of nowhere for the victory.

Winner: Orton, 4:52 shown. Meh. Good to build for Survivor Series though.

Orton tried to get a piece of Kofi post-match, but Kingston punched him and Orton fled, having to be held back by the rest of Legacy on the outside. Not much of a reaction for Kofi's right hand.

-Tonight's main event, courtesy of Ricky Hatton, is DX vs. Jericho & Show.

-Chavo was shown literally shadowboxing backstage, as his match with Ricky Hatton is up next.

[Commercial Break]

-Cole plugged "Burn It To The Ground" by Nickelback as the new theme song for Raw, debuting next week. He managed to fit in "The number one rock band in America" twice in that promo.

(5) Chavo Guerrero vs. Ricky Hatton- Wrestler vs. Boxer Mixed Martial Arts Match
Lawler talked about his wrestler vs. boxer match against Leon Spinks. He's really dating himself there. Hatton came to the ring with a sombrero on as Cole called him "The Manchester Mexican." I don't get it. I also don't get calling it a "wrestler vs. boxer Mixed Martial-Arts match." Chavo slapped Hatton during the ref's instructions (lightly) and ran away. I guess Hatton can only win by knockout and Chavo can only win by pin or submission. A flurry of rights and lefts to the body of Chavo sent Guerrero into the corner and out of the ring to recover. Back in, Chavo was successful at a take-down, but couldn't do much with it as he rolled out. Chavo celebrated on his feet. Kick to the gut and some forearms by Chavo. Chavo tried a suplex, but Hatton got out and socked him right in the head. Chavo made it to his knees, but couldn't make it to his feet.

Winner: Hatton, at 2:15. There's got to be a story behind Chavo not being knocked "out cold" and nearly making it back to his feet before the ten-count against a world-class boxer.

[Commercial Break]

-Cole and Lawler dissected the Survivor Series card.

-Cena lamented Hornswoggle's continued use of DX gear to him backstage. Someone knocked on the door and Cena told Horny to go hide. Michaels and Triple H barged in and said they knew Hornswoggle was in there. Cena told them to focus on the match with Jeri-Show. They made a suggestive "Tweeting" joke while talking about the Triple-Threat match. Then they once again talked about Cena's knowledge of Hornswoggle's whereabouts. He called out Horny, who came out with Cena's gear on, and Cena egged him on to do the "you can't see me" gesture. DX was not amused. Michaels seriously and softly said, "maybe at Survior Series….we can't see you." That was kinda funny. After Michaels walked off, Triple H admitted he didn't know what HBK meant. After they left, Hornswoggle took off the Cena shirt revealing a DX one underneath. He played with the glowsticks and did the crotch chop as Cena walked away.

-Jeri-Show, walking backstage, face DX next.

[Commercial Break]

-What amounted to a Raw Rebound aired. They really couldn't use this time for something productive?

-Next week's guest host in Madison Square Garden: "Rowdy" Roddy Piper. Guess they couldn't get any Yankees for it.

-John Cena came out. He's on commentary for the next match.

(6) Big Show & Chris Jericho vs. Degeneration X
Michaels started with Jericho, but tagged out nearly immediately. High knee to the mush by Triple H. Jericho was sent out of the ring as they went to break.

[Commercial Break]

Jericho had control back over HBK and tagged Show in. Michaels tried a cover, but Show kicked out with authority. Show then slammed him to the mat. No mention of Jericho and Michaels' epic feud thus far. Some quick tags by the heels, allowing Show to stuff that big right hand into the mid-section of HBK. Michaels finally tagged out and The Game set up for the Pedigree, but Show back-dropped out of it. Show appeared to fall into the ropes and came off with a spear. Jericho taunted the crowd to get them into the match. Jericho worked to keep Hunter away from his partner. Show landed on Triple H near the ropes and made a cover for two. Jericho yelled at the announcers, apparently, telling them to tell the fans that Show is a "giant destroyer." More trash talking from Jericho once he tagged in. He went for a bulldog, but walked into a spinebuster instead. That allowed Hunter to make the tag to HBK, who landed the flying forearm on Jericho, among other moves. He even knocked Show from the apron. HBK went airborne (as opposed to "Air Bourne") and hit the elbowdrop. He tuned up the band, but missed the superkick. Jericho countered with the Walls of Jericho, but couldn't lock it in. Show splashed both men in the corner and went to punch HBK, but socked Jericho on accident. Hunter clotheslined Show over the top and Michaels made the pin on Jericho.

Winners: DX, at 13:05. Better-than-average end-of-show tag match.

-After the match, Justin Roberts got on the mic and announced next week's main event: DX vs. Jericho and Big Show vs. Cena & Undertaker. Roberts just gave Cena's name and Cena, apparently in on it, pointed to the entry-way. Undertaker's music then hit and he made his entrance. I'm most looking forward to follow-up to the Wrestlemania match between him and Michaels, as opposed to the point of the match, to hype the two title matches at Survivor Series. How did Piper get this one in so quickly? Or was it Hatton?

(edited by geemoney on 9.11.09 2307)
Promote this thread!
John Orquiola
Scrapple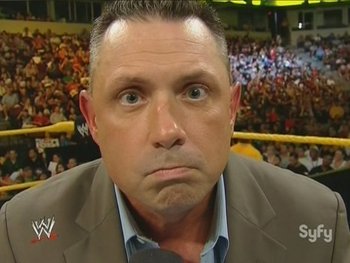 Since: 28.2.02
From: Boston

Since last post: 3013 days
Last activity: 3013 days

#2 Posted on | Instant Rating: 4.75
Congratulations to Ricky Hatton on winning his first worked fight. Or maybe it's safer to say his first obviously worked fight.

The Legacy promo was pretty cringe inducing. Orton: "I couldn't help but notice you three are black. Let me point out a few stereotypes to further illustrate this. I will resist the urge to say "da hood" instead of the correct "the hood"."

Cole: "Melina IS new to RAW." What?! She was on Smackdown for six months and on RAW over two years before that. Even during his most boneheaded, gullible moments, which was every episode of Nitro, I never wanted to strangle Tony Schiavone as much as I do Michael Cole every week.

Cena, DX and Hornswoggle = way too much black and green merchandise.

Cena: "You have 500 lbs moving like that, that is a ton. A half ton." Neither is correct, John, but keep guessing.

RAW was a bore. Watching it was a chore.
Torchslasher
Knackwurst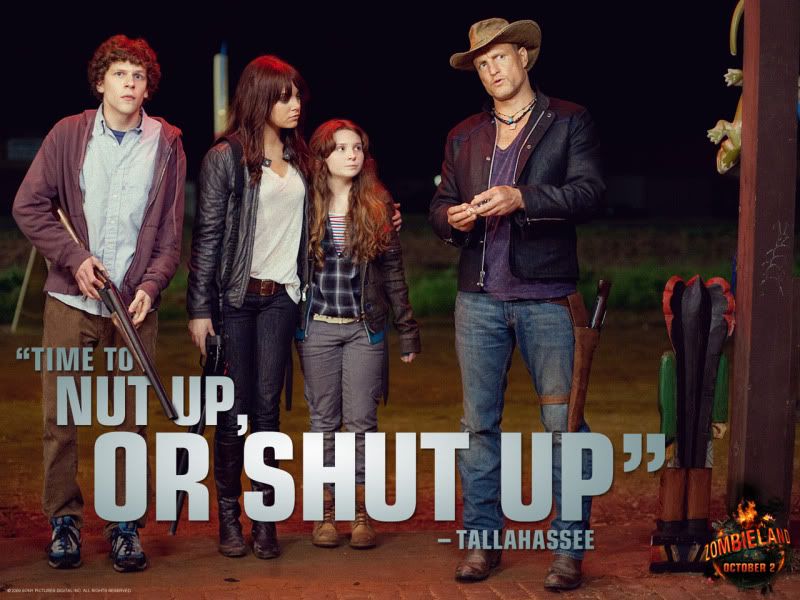 Since: 17.1.02
From: New F'n Jersey

Since last post: 26 days
Last activity: 26 days

#3 Posted on | Instant Rating: 3.87
It really was a bore. It didn't feel important at all, outside of the Orton/Kingston feud. Too many yuks in the top program on Raw (Cena/DX) water down their main event.

I am looking forward to next week though, with Piper and MSG and Taker oh my.

Finally, Cole sucks in every conceivable way...but I'm sure you all knew that already.


---

"Put on your helmets, we'll be reaching speeds of 3!"
"It was nice of you to give that dead woman another chance."
"All right, look alive everybody...oh sorry Susan."- MST3K: Space Mutiny
Click Here (myspace.com)
i before e
Mettwurst



Since: 17.10.03

Since last post: 14 days
Last activity: 7 days

#4 Posted on | Instant Rating: 2.62
I love how they are teaming all of "those people" on the same team. Kofi's team is sort of like the Nation of Domination with Christian playing the role of Owen Hart.

It sucks the the company no longer takes itself seriously and has no respect for the very product they are selling. I can's understand week after week how wrestlers are losing to outsiders. The Bob Barker stuff is comedy, I get it. However, you have football players and boxers making the "entertainers" look like crap week in and week out.

I also like the low solemn tone the commentators are using for Shamus's matches. Cant decide if its working yet. It has some serious unintentional comedy potential.
CRZ
Big Brother
Administrator



Since: 9.12.01
From: ミネアポリス

Since last post: 2 days
Last activity: 1 hour


ICQ:
#5 Posted on | Instant Rating: 8.85
Originally posted by i before e

---

I love how they are teaming all of "those people" on the same team. Kofi's team is sort of like the Nation of Domination with Christian playing the role of Owen Hart.

---
Ooh, sorry, thanks for playing but Justin beat you to that one by 10 hours (The W).

Jericho needs to brush up on his Bob Backlund tapes because he TOTALLY botched the pronunciation of "plebieans" (merriam-webster.com) and I do expect perfection in enunciation OF annunciation from The Last Honest Man. (I wonder if I could work a few more -unciations in there. Somebody tweet this post to him for me, thanks.)

EDIT: Sadly, I have to edit for a coding mistake, not a spelling error. Just so you know. ;-)

(edited by CRZ on 9.11.09 2336)

---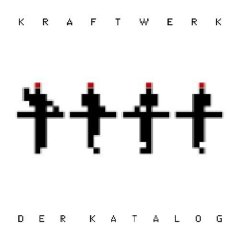 KJames199
Scrapple
Moderator



Since: 10.12.01
From: #yqr

Since last post: 53 days
Last activity: 10 days

#6 Posted on | Instant Rating: 7.06
Originally posted by CRZ

---

EDIT: Sadly, I have to edit for a coding mistake, not a spelling error. Just so you know. ;-)

---


And yet you have the word "plebieans" linking to the definition of the word "plebeian" - in your response to a poster named "i before e," no less.

At any rate, I did your dirty work for you: @IAmJericho @CRZ wants me to tell you that you botched the pronunciation of "plebeians" and you need to study your Backlund tapes. k thx bye


---

JK: LJ, FB, T
dMr
Andouille



Since: 2.11.02
From: Edinburgh, Scotland

Since last post: 2305 days
Last activity: 651 days

#7 Posted on | Instant Rating: 6.64
Originally posted by geemoney

---

Hatton came to the ring with a sombrero on as Cole called him "The Manchester Mexican." I don't get it.

---
It's one of his nicknames.

Picked it up around the time of the Castillo fight I think due to his heart and fighting style. Or something. Always thought the Hitman was a much better nickname myself.

Pretty dull show. Not awful, but completely devoid of incident really.
mikebuk
Pickled pork



Since: 22.11.03
From: Blackpool, England

Since last post: 4704 days
Last activity: 2051 days


ICQ:
#8 Posted on | Instant Rating: 0.49
Yep, I can only think they never used the 'Hitman' nickname because of Bret Hart. Glad they went out for shots of Sheffield and didn't show London.

Hyde in Manchester, not only famous for Ricky's gym, but also were 3 of Britain's most notorious murderers of the last 50 years lived.


---

Mike Brailsford - Quiz champion & Web Ring Master
BigDaddyLoco
Scrapple



Since: 2.1.02

Since last post: 380 days
Last activity: 380 days

#9 Posted on | Instant Rating: 3.73
DX used to be anti GM and authority, now they back every GM ... nice to see they've matured, I guess.

If Sheamus shaved his head he'd look like Soda Popinski