Kawshen
Liverwurst



Since: 2.1.02
From: Bronx, NY

Since last post: 4861 days
Last activity: 3121 days

#1 Posted on | Instant Rating: 6.40
Now he can be a headcase and no one will care because no one attends Hawks games.


http://www.nba.com/ blazers/news/Blazers_Roster_Moves- 99272-41.html

The Portland Trail Blazers have acquired former NBA All-Stars Forward Shareef Abdur-Rahim and Center Theo Ratliff as well as Guard Dan Dickau from the Atlanta Hawks in return for Forward/Center Rasheed Wallace and Guard/Forward Wesley Person.

"Since John Nash and I came here last summer, we pursued a plan that would take character into account with talent, create cap flexibility while continuing to put a competitive team on the court," said Trail Blazers President Steve Patterson.

"The community has been very clear in their message and we are listening. As we pledged to our fans and customers back in August, we want to build a competitive team on the court and one in which the fans can also be proud of off the court. Today's trade is a reflection of that commitment," said Patterson.

Abdur-Rahim, a 6-foot-9, 245-pound forward, is averaging 19.9 ppg (16th in the NBA) and 9.4 rpg (12th) while shooting 48.4% (18th) from the floor and 88.6% (7th) from the free throw line. The 6-foot-10, 235-pound Ratliff is the NBA's leading shot blocker, 3.1 bpg, and averages 8.3 ppg and 7.2 rpg. Dickau, a Vancouver, WA native, has appeared in 20 games this season, averaging 2.1 ppg.

A seven-year NBA veteran, Abdur-Rahim owns career averages of 20.7 ppg, 8.4 rpg and 1.1 spg in 583 games. The 27-year-old was the third selection of the 1996 NBA Draft by the then-Vancouver Grizzlies after a record-setting freshman year at California. He averaged 21.1 ppg, leading all freshmen in the country in scoring, and led the team in scoring, rebounding and steals.

Abdur-Rahim was named Third-Team All-America by the Associated Press and was the first freshman to be selected as Pacific-10 Conference Player of the Year. He was also named All Pac-10 and Pac-10 Freshman of the Year.

Abdur-Rahim was named to the 1996-97 NBA All-Rookie Team after leading the Grizzlies in scoring, 18.7 ppg, and grabbing 6.9 rpg. In five seasons and 375 games with the Grizzlies, he averaged 20.8 ppg and 8.2 rpg. He was traded to the Atlanta Hawks for Lorenzen Wright, Brevin Knight and the draft rights to Pau Gasol on July 19, 2001. Since coming to the Hawks, Abdur-Rahim has averaged 20.4 ppg and 8.9 rpg in two-plus seasons.

Active in the community, he was named one of the Sporting News Good Guys in sports and helped raise funds for September 11 victims by creating "Rebound America" which raised a total of $212,275, including $69,600 from Abdur-Rahim. In November 2001, he received the NBA's Community Assist Award.

Ratliff left the University of Wyoming with 425 blocked shots, the second-best total in NCAA history behind Alonzo Mourning's 453. He was only the fifth player in NCAA history to block 400 or more shots during his career and holds the third-best blocked shots average per game (3.83) in NCAA history behind David Robinson (5.24) and Shaquille O'Neal (4.58).

After a stellar college career, Ratliff was selected by the Detroit Pistons in the first round (18th pick overall) of the 1995 NBA Draft. He spent two-plus seasons in Detroit before being traded to Philadelphia.

Ratliff was selected by the fans to be the Eastern Conference's starting center in the 2001 NBA All-Star Game, but was unable to play due to a stress fracture in his right wrist. The 76ers then dealt him to the Hawks for Dikembe Mutombo in a six-player deal. Ratliff missed all but three games of the 2001-02 NBA campaign after having surgery to repair a cartilage tear in his right hip.

The 30-year-old returned to form last season and, for the second time in three seasons, led the NBA in blocked shots, 3.2 bpg. In 81 games, he also averaged 8.3, ppg and 7.5 rpg. Ratliff has averaged 8.8 ppg, 6.4 rpg and 2.7 bpg in 524 games spanning eight-plus seasons. He has blocked nine shots in a game five times in his career.

Ratliff is a member of the NBA's All-Star Reading Team and a frequent participant in the Read To Achieve Program. For the past two years he has sponsored a reading contest for metro-Atlanta students.

Dickau, 6-foot and 190 pounds, attended Prairie H.S. in Vancouver, WA. He finished his college career at Gonzaga after playing two seasons at Washington. After only two seasons with the Bulldogs, he ranks seventh all-time in Gonzaga history in assists, 299, and 16th in scoring, 1,125 points.

The 25-year-old was a two-time Verizon/College Sports Information Directors of America District 8 All-Academic pick and a two-time West Coast Conference All-Academic selection.

He was acquired by the Hawks in a draft day trade after being selected by the Sacramento Kings in the first round (28th pick overall) of the 2002 NBA Draft. In August of 2002, he married Heather Nevenner, a former member of the BlazerDancers.

"This trades helps the franchise in many ways," said Patterson. "We get a younger core of players and can remain competitive in both the Western Conference and the league. Another factor in the deal is that we are also acquiring three players of good character. This trade also gives the franchise salary cap flexibility."



---
Promote this thread!
ekedolphin
Scrapple



Since: 12.1.02
From: Indianapolis, IN; now residing in Suffolk, VA

Since last post: 30 days
Last activity: 30 days

#2 Posted on | Instant Rating: 4.52
What?
Holy crap. It's not exactly like the Hawks are going anywhere, but what in the world are they thinking? Isn't Wallace a free agent after this year?
---
"You wanna mock people, or you wanna let me talk to Toby?"
"I wanna mock people."
--Leo McGarry and Josh Lyman, The West Wing
Two-Time, Two-Time Randomly Selected Wiener of the Day, 5/27/02 and 7/3/02
Certified RFMC Member-- Ask To See My Credentials!
whatever
Bierwurst



Since: 12.2.02
From: Cleveland, Ohio

Since last post: 915 days
Last activity: 875 days

#3 Posted on | Instant Rating: 5.60
They're thinking of the piles of cap space they'll have when Wallace & Person's contracts expire at the end of the season.


---

The last WOTD of 2003! FINALLY!
JayJayDean
Scrapple



Since: 2.1.02
From: Seattle, WA

Since last post: 2443 days
Last activity: 2021 days

#4 Posted on | Instant Rating: 6.53
Including the luxury tax, Paul Allen is going to have to write a $50 million check to pay for this trade. I wonder why he didn't just let Rasheed's contract expire? There's only three months left in the season.


---

"To get ass, you've got to bring ass." -- Roy Jones Jr.

"Your input has been noted.
I hope you don't take it personally if I disregard it." -- Guru Zim
ShotGunShep
Frankfurter



Since: 20.2.03

Since last post: 5440 days
Last activity: 5326 days

#5 Posted on | Instant Rating: 5.74
God Damnit. The Blazers are losing their identity! I can't cheer for them anymore. What's Damon going to do? Well I guess he and Randolph can cause some trouble.
Dan Dickau to the Blazers? Yeah, he'll fit in well. humph

I guess all great things must come to an end.


---

"Huard, gonna go back to throw the ball. Sets up, looks, throws towards the corner of the endzone...it is INTERCEPTED INTERCEPTED, THE DUCKS HAVE THE BALL! Down to the 35, the 40. Kenny Wheaton's gonna score! Kenny Wheaton is gonna score! 20, the 10, Touchdown! Kenny Wheaton on the interception, the most incredible finish to the football game!" www.eatmyassbeavernation.com
StaggerLee
Scrapple



Since: 3.10.02
From: Right side of the tracks

Since last post: 396 days
Last activity: 396 days

#6 Posted on | Instant Rating: 3.45
Man, if Rasheed thought the NBA hated black men, wait until he gets pulled over in his Mercedes with a bag of weed in Georgia!
JoshMann
Andouille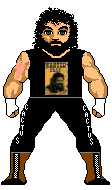 Since: 17.11.03
From: Tallahassee, FL

Since last post: 5194 days
Last activity: 5192 days

#7 Posted on | Instant Rating: 4.01
But hey, as long as somebody CTC at the end of the day, Sheed's fine.

Plus I have him on my fantasy team, so anything that's going to give him more minutes is a good thing.

(edited by Blanket Jackson on 10.2.04 1601)

---
Welcome To The Bryant Street Theater...have a Fruit Roll-Up
It's False
Scrapple



Since: 20.6.02
From: I am the Tag Team Champions!

Since last post: 1657 days
Last activity: 40 days

#8 Posted on | Instant Rating: 4.66
Good! Let Rasheed rot in basketball purgatory for the rest of the season. Now if Portland can rid themselves of the rest of those druggies (Stoudamire) and thugs (Patterson), they can be taken seriously again.


---

Edge: So it shouldn't be long before I come back, since Smackdown's gonna need another main eventer.
Funaki: There's always Bob Holly.
Edge: HAHAHAHAHAHA!! What? You're serious? DUDE! How long have I been out???