Freeway
Scrapple



Since: 3.1.02
From: Calgary

Since last post: 3155 days
Last activity: 2843 days

#1 Posted on | Instant Rating: 6.07
It's that time of year again! The WWE and assorted sponsors present ECW One Night Stand! This time, it's part and parcel of a full-blown return of Extreme Championship Wrestling!! Excitement!!

One Fall for the WWE Championship:
JOHN CENA [Champion] vs. ROB VAN DAM [Challenger]
~The WWE Championship, as it exists now, began in 1962 when promoters in the Northeast protested Lou Thesz's one-fall victory over then-NWA Champion Buddy Rogers (most title bouts were best-of-three falls back then). With the ECW brand re-establishing itself, smart money has ECW establishing themselves as a viable brand with a world-level championship. That means that either Van Dam wins the belt outright (ending Cena's reign in a very odd way), or having some sort of shenanigans which result in Cena leaving New York City with a title belt...but also leaving Van Dam with a case for a rematch (or simply for being declared ECW Champion).
PREDICTION: Cena pins Van Dam after a Dusty Finish (ref bump, ECW referee counts Cena down, RAW/WWE representative protests saying only a WWE official can end a WWE title match, match restarts and Cena pins RVD).

One Fall for the World Heavyweight Championship:
REY MYSTERIO [Champion] vs. SABU [Challenger]
~Same as above, except Smackdown's been the loser brand for awhile and Mysterio's had one of the most-criticized title reigns since JBL's. Mysterio losing would cement Smackdown as the loser brand, and Mysterio as just a loser.
PREDICTION: Mysterio retains via pinfall.

Grudge Match:
KURT ANGLE vs. RANDY ORTON
~Angle broke Orton's ankle. Orton came back 60 days later and attacked Angle, answering the Wrestling Machine's open challenge. Regardless, Angle's being positioned as ECW's major asskicker...and Orton's not going to be hurt by losing to somebody the casual fans see as better than him.
PREDICTION: Angle wins. Orton's ankle doesn't get broken.

Tag Team Grudge Match:
MICK FOLEY & EDGE [with Lita] vs. TOMMY DREAMER & TERRY FUNK
~Edge & Foley respect each other, but don't respect ECW! Dreamer & Funk don't respect them not respecting ECW! Fight! Fight! Edge is the only full-time grappler here, and will likely do most of the work. AGAIN, this match serves to position the ECW brand...but also has to NOT bury the #1 contender.
PREDICTION: Edge gets the winning fall. At least three of the four competitors bleed. Lita takes a finisher from somebody.

Announcer Brawl:
TAZZ vs. JERRY LAWLER
~Tazz was Smackdown's color commentator (now is ECW's). The King is RAW's color commentator. The King wears a crown. Tazz chokes people out (but hasn't since, like, 2002).
PREDICTION: Tazz chokes Lawler out, especially since he's 20 years younger and is owned a job from SummerSlam 2000.

More Tag Team Stuff:
LITTLE GUIDO & TONY MAMALUKE vs. TAJIRI & SUPER CRAZY
~These guys are all smaller, and all good wrestlers. Yeah.
PREDICTION: Somebody gets misted by Tajiri. Most likely one of his opponents, but who knows. Oh, and Tajiri/Super Crazy win.


---

DVDs; Blog
Promote this thread!
The Chief
Braunschweiger



Since: 19.9.04

Since last post: 5868 days
Last activity: 5863 days

#2 Posted on | Instant Rating: 2.65
Cena pins Van Dam. Cleanly. Riots ensue. Which is unfortunate because as much as people love RVD, he has never been viewed as a true main event player. I've been conditioned by WWE television to think that the only thing that will stop Cena's title reign is a nuclear holocaust. I would like to be proved wrong on this though.

I think Mysterio is the odds on favorite to beat Sabu. Sabu's old, and he's not WWE Championship material. Unless they want to beat SmackDown six feet into the ground instead of five, Mysterio retains.

Angle beats Orton by submission. The reasoning behind this match has been odd. Angle's being positioned as ECW's big time player, while Orton could have been a big player on SmackDown!, he's another guy on RAW.

Funk and Dreamer beat Foley and Edge via Dreamer pinning Foley after something crazy. Despite what Foley's character does on TV, he will be the first to admit that one of the best things he's done in his career was use his talents to put others over. ECW needs to have a significant victory, and Edge won't be hurt too much by a loss. It could also plant the seeds for a Foley face turn because you know he's not gonna stay heel when he retired as a face.

Hopefully Tazz will annihilate Lawler and choke his ass out. I'm still bitter over how poorly he was booked in their 2000 feud.

FBI beat Crazy/Tajiri. Tajiri's retired and Crazy hasn't been officially announced as an ECW guy. Nunzio has made the jump to ECW and it would make good sense to get a win in his old tag team reunion match.

(edited by The Chief on 10.6.06 0308)

(edited by The Chief on 10.6.06 0308)
redsoxnation
Scrapple



Since: 24.7.02

Since last post: 3329 days
Last activity: 3329 days

#3 Posted on | Instant Rating: 3.41
Lawler vs. Tazz: Lawler does have experience wrestling vertically challenged wrestlers from his days in Memphis against Bill Dundee. Unfortunately, Lawler is 20 years older and Tazz isn't Bill Dundee, so it won't be as a good a match. Tazz wins.

Super Crazy/Tajiri vs. FBI (without Tommy Rich): Tajiri sprays Crazy, reigniting their feud. FBI (without Tommy Rich) wins.

Sabu vs. Mysterio: Unless Vince is getting some sort of great deal on Big Time wrestling footage and has suffered a severe cranial injury, Sabu isn't getting the World Title. Mysterio wins off of a Sabu blown spot.

Edge/Foley vs. Dreamer/Funk: Edge via shenanigans pins Funk.

Angle vs. Orton: Orton wins after outside interference from The Giant, thus kickstarting an Angle/Giant program.

RVD vs. Cena: RVD leaves the building with the belt. Either Vince or Coachman kick off RAW the next night stating that due to insert blank Rob Van Dam did not win the championship at ONS, and John Cena is the champ who will face Edge at Vengeance. Next night, Heyman crowns RVD ECW World Champ.
Quezzy
Scrapple



Since: 6.1.02
From: Pittsburgh, PA

Since last post: 1314 days
Last activity: 1314 days

#4 Posted on | Instant Rating: 3.40
My thinking is if Cena and Mysterio both walk with the titles, which I think they will then you need something else to make the ECW fans atleast happy at some point. I don't think an announcer match counts and Angle isn't really a ECW guy, so I think Dreamer/Funk have to win their match.

Also I wonder if maybe a match will be added at the last minute. It seems like a rather short card and it would make sense to put Sandman on the show in some fashion, or Big Show.


---

Lance's Response:

THAT IS AWESOME!
BOSsportsfan34
Pepperoni



Since: 2.1.03
From: MA

Since last post: 797 days
Last activity: 796 days

#5 Posted on | Instant Rating: 6.84
Originally posted by redsoxnation

---

RVD vs. Cena: RVD leaves the building with the belt. Either Vince or Coachman kick off RAW the next night stating that due to insert blank Rob Van Dam did not win the championship at ONS, and John Cena is the champ who will face Edge at Vengeance. Next night, Heyman crowns RVD ECW World Champ.

---


The only way the WWE Title (or the World title for that matter) goes over to ECW is if Cena or Mysterio jump. I know they've already teased Mysterio jumping, plus the "spoiler" poster for Vengeance has already been seen online, but what about Cena taking the belt over to ECW?


---

"Speaking of Thomases, I loved your recent Atrocious GM Summit column, although I think that you flatter Isiah Thomas far too much by suggesting that he is merely one of a number of atrocious GMs. The truth is that Rob Babcock and Billy King are Einstein next to him. The mess he is creating right now in New York will be studied by business school students 50 years from now alongside Enron and pets.com."

Malcom Gladwell, from an e-mail exchange column with Bill Simmons.
cfgb
Bierwurst



Since: 2.1.02
From: Ottawa, Ontario

Since last post: 1789 days
Last activity: 178 days

#6 Posted on | Instant Rating: 5.34
PREDICTION: Tazz chokes Lawler out, especially since he's 20 years younger and is owned a job from SummerSlam 2000.

Tazz already got his job back, at Unforgiven 2000. Raven debuted and helped him pick up the win.
Jim Smith
Goetta



Since: 17.10.04
From: Bloomington, IL

Since last post: 5150 days
Last activity: 4581 days

#7 Posted on | Instant Rating: 6.99
Originally posted by Freeway420

---

The WWE Championship, as it exists now, began in 1962 when promoters in the Northeast protested Lou Thesz's one-fall victory over then-NWA Champion Buddy Rogers (most title bouts were best-of-three falls back then).

---


I think they almost have to do the same thing with Cena/RVD, maybe with a Van Daminator finish that would disqualify RVD in WWE but give him the pin in ECW. Granted, almost all WWE world title matches are no-DQ anyway, but we've seen no indication that this particular match is no-DQ, except that Heyman and RVD just assume that it has to be because it's on an ECW show.

The big question now, I think, is what this disputed finish idea would do for Cena's character. For ECW to get off on the right foot, the fans have to sympathize with RVD's claim to the title--if they don't, then awarding him the ECW title will mean as little as awarding HHH the Big Gold Belt. That means Cena's claim would have to be in the wrong--a quibbling technicality being used by a sore loser. It makes sense for Vince to pull something like that to keep the belt in WWE, but it doesn't make any sense for Cena's current character to accept it on those terms. It's hard to see Cena coming out of One Night Stand with the title unless he becomes a chickenshit heel champion who takes any victory he can get, which could be a perfect foil for a face D-X at Summerslam.
Tenken347
Knackwurst



Since: 27.2.03
From: Parts Unknown

Since last post: 1 day
Last activity: 1 day

#8 Posted on | Instant Rating: 3.63
That's exactly why I thought Edge should have been the champ going into the ECW show. It fits his character perfectly to retain via screwjob.
canis582
Mettwurst



Since: 5.1.04
From: Reading, Pa

Since last post: 5383 days
Last activity: 5057 days

#9 Posted on | Instant Rating: 2.35
I think Sandman will play a role in the ending, but so will Big Show.

This is the money match, and its not Flair/Steamboat, so there is going to be an old fashioned, ECW run-in fest. If its smartly booked, it will be exciting. I predict Big Show turns on ECW and helps Cena get out of there with the title.

Or an ECW ref comes in, counts the finish, which is disputed by the WWF and the title is split.


---

I just remembered that im absent minded
wait i mean i lost my mind, i cant find it.
geemoney
Scrapple



Since: 26.1.03
From: Naples, FL

Since last post: 16 days
Last activity: 2 hours

#10 Posted on | Instant Rating: 5.40
-RVD beats Cena, though I'm getting less and less confident in this outcome as days go by

-Rey beats Sabu- I think ECW wins one champ. match and WWE wins another.

-Angle beats Orton- We see the "new" Kurt Angle who will head the new ECW

-Foley and Edge beat Dreamer and Funk- Why is WWE assuming all WWE fans know who Tommy Dreamer is and/or what he's done in ECW?

-Tazz beats Lawler- I don't think it'll make the King respect ECW any more, though.

-Guido and Mamaluke beat Crazy and Tajiri- Since two of one team will be full-time for ECW and only one of the other team will, the two win.


---

College, sports and more!: Experience It




Evil Antler God
Potato korv



Since: 10.1.02

Since last post: 5789 days
Last activity: 3915 days

#11 Posted on
-RVD beats Cena. Just because, yes, the riot that would occur otherwise would be messy

-Rey beats Sabu. No way in hell Sabu wins the title

-Angle beats Orton. Wouldn't really do to have Orton win after his last speech

-Foley and Edge beat Dreamer and Funk. Dreamer loses to the Socko Spear

-Lawler beats Tazz. When does Lawler ever lose these things?

-Crazy and Tajiri. ECW returning won't change the FBI being treated as jobbers
Oliver
Scrapple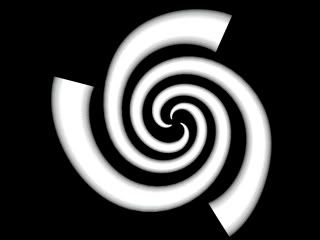 Since: 20.6.02

Since last post: 2721 days
Last activity: 2715 days

#12 Posted on | Instant Rating: 4.69
Cena over RVD
Sabu over Mysterio
Angle over Orton
Dreamer and Funk over Foley and Edge
Tazz over Lawler
Guido & Mamaluke over Crazy/Tajiri


---
Life is not measured by the number of breaths we take, but by the number of moments that take our breath away.
Redcumo
Bauerwurst



Since: 3.11.02
From: BC Canada

Since last post: 2580 days
Last activity: 2580 days

#13 Posted on | Instant Rating: 7.87
RVD over Cena
Rey over Sabu
Angle over Orton
Foley and Edge over Dreamer and Funk
Tazz over Lawler
Crazy and Tajiri over Guido and Mamaluke

And Big Show will chokeslam at least three people
Texas Kelly
Lap cheong



Since: 3.1.02
From: FOREST HILLS CONTROLS THE UNIVERSE

Since last post: 1774 days
Last activity: 936 days


ICQ:
#14 Posted on | Instant Rating: 4.74
John Cena/Rob Van Dam: One of two things will happen here. Either RVD will pin Cena cleanly to win the title, only to job it back to Cena the next night on RAW with the entirety of the RAW locker room running in to help Cena; or Cena will pin RVD in the midst of WWE/ECW chaos, setting off a grand riot that will result in the Hammerstein going down in flames. I haven't decided which route they'll go yet. I also haven't decided which route would be more entertaining to watch. Bottom line, however: Cena walks out of RAW Monday night with the title no matter what happens here.

Rey Mysterio/Sabu: Let me be crystal clear with this: Sabu has absolutely no chance in hell of winning here. Sabu's got a fickle reputation, they're still got a good storyline with Rey as the underdog World Champion that should not be trashed, and despite Vince's treatment of RVD in the past, there's no way he's going to give someone he just signed a world title over a man who's generally been a company loyalist since the Monday Night Wars died.

Mick Foley & Edge/Tommy Dreamer & Terry Funk: I'm reasonably confident that the Old Guard of ECW will ultimately get the upper hand in this one. We all know how selfless Dreamer is, but with the emphasis on the new elements of ECW for the build to this show, it's sort of important that the garbagy vets get some time in the spotlight. And to my knowledge, Foley's never put Funk over in this neck of the woods. I'm sure he wants to, and he'll never have a better opportunity than this.

Kurt Angle/Randy Orton: Bitches will tap. And it shall be good.

Tazz/Jerry Lawler: Bitches will be choked. And it shall be good.

The last match doesn't really matter, so I flipped a coin and it came up with the FBI.


---
read a bunch of incoherent nonsense
now 52% more incoherent!
smark/net attack Advisory System Status is: Elevated
(Holds; July 5, 2005)
It's good to see that the WWE isn't backing away from Batista or Cena. There's still some questions lingering over a few of the draft moves they either made or didn't make (Jericho being a prime example), but the stage is set for a solid run to Summerslam that may send the indicator down. The longer Triple H stays away is also a plus...
saturn93
Chourico



Since: 21.4.03
From: Naperville, IL

Since last post: 13 days
Last activity: 9 days

#15 Posted on | Instant Rating: 0.60
I'm going to give this a try.

1) FBI vs Super Crazy/Tajiri (Someone has to start the night) - Tajiri over Marmaluke with roundhouse kick to the head.

2) Lawler/Tazz (Old announcers fight) - I can't see much with Tazz's condition, except he wins by Tazmission. He would not let go, "injuring" Lawler. Lawler would not make RAW on Monday night.

3) Angle/Orton (Rematch, but not for ECW) - Angle by leglock, just because of him being the new "vision" of ECW.

4) Foley/Edge vs Dreamer/Funk (Mostly old/beaten up wrestler's war) - Anything, and everything, will happen. If they go with more than the chairs/tables/kendo sticks/garbage can/can lids and do creative painful moves with other objects, I would be happy. Lita will get involved, which means that Beulah will return, and Styles will have a coronary with "CATFIGHT x 4". Edge/Foley wins with Edge giving a spear to Funk through a table.

5) Mysterio/Sabu (World Title Match) - nothing much to say, except Mysterio wins by 619, then a West Coast Pop.

6) Cena/RVD (WWE Title Match) - First off, Cena will be barbequed out of the ballroom in this match. RVD wins by 5-star frog splash on folded chair on Cena. All ECW guys rush in ring to celebrate, and Heyman comes out to rename WWE title to ECW title.
Whattaburger
Boerewors



Since: 18.5.04
From: Badstreet USA

Since last post: 2807 days
Last activity: 2807 days

#16 Posted on | Instant Rating: 2.95
Considering all of the above about it being somewhat silly if RVD DIDN'T win the title at ONS and the depleted SmackDown! roster, I'd have to say that . . .

RVD will win the WWE World Championship, thus making it the new ECW World title and Rey will retain against Sabu which will prompt Vince McMahon to eventually reunite RAW and SmackDown under Rey's belt as the NEW WWE World Championship.

This will effectively establish that the history of the WWE (title) began with HHH. Then, Titan Towers will implode on itself just like in that episode of Ren & Stimpy where they get stranded in space.

...And it will be awesome.

How long is SmackDown! contracted to be on UPN again?


---

It's just a message board, people. Chill out. Now, go show your internet diapproval of me! YEA!
drjayphd
Scrapple
Moderator



Since: 22.4.02
From: New Hampshire

Since last post: 172 days
Last activity: 32 days


ICQ:
#17 Posted on | Instant Rating: 7.06
You wanted the best, you got... Out of Context Quote of the Week.
"I know, I know you are saying "sure there was some bad calls, but Jake Gyllenhaal obviously dropped too many easy catches and Ang Lee had some horrible clock management at the end of each half!"" (krakken2000)


---
Originally posted by Whattaburger

---

This will effectively establish that the history of the WWE (title) began with HHH. Then, Titan Towers will implode on itself just like in that episode of Ren & Stimpy where they get stranded in space.

---


So then the WCW TV Title will be with all the missing left socks?

Personally, I think the disputed finish route's more likely. I'm putting a loonie on "WWE ref DQ's RVD after he wins the match with a Van Terminator, but ECW ref counts the pin". A nice classic disputed finish, although the dark horse is "WWE ref DQ's Cena after getting exstreem". In other news:

* FBI beats Tajiri/Crazy
* Tazz earns his "I'd Rather Have You In A Chokehold" bumper sticker by making Lawler tap but good... but after Lawler wins via WWE-ference
* Angle breaks Orton's everything
* Foley/Edge win the new Greatest Hardcore Match Ever, despite no one cracking 0.04 Muta
* Mysterio retains over Sabu, who dedicates the match to Hercules Hernandez


---
JustinShapiro
Scrapple
Moderator




Since: 12.12.01

Since last post: 1171 days
Last activity: 823 days

#18 Posted on | Instant Rating: 8.57
I think that that big Ballz Mahoney/Masato Tanaka match advertised on the t-shirt is being overlooked! Prediction: people get hit in the head with a chair.

Also at stake: WWE could really go nuts and have five consecutive good PPVs, equalling last year's rare run from Wrestlemania to Vengeance.
TheGreekPhysique
Bauerwurst



Since: 13.2.04
From: Brooklyn, NY

Since last post: 5906 days
Last activity: 5332 days

#19 Posted on | Instant Rating: 1.61
RVD wins the title and then gets screwed out of it at Vengeance in a three-way with Cena & Edge.

Rey Mysterio retains.


---
Johnny O's Tape Collection
OlFuzzyBastard
Knackwurst



Since: 28.4.02
From: Pittsburgh, PA

Since last post: 1225 days
Last activity: 402 days

#20 Posted on | Instant Rating: 4.23
Little Guido and Tony Mamaluke VS Tajiri and Super Crazy
I'll second everyone who says thie match is impossible to predict. It's not about winners and losers, it's about having an impressive ECW exhibition match, kinda like all of last year's show. I don't know if they'd want to job Tajiri in his first match back, and Super Crazy's kinda been getting a push on Smackdown (and they haven't really established if he's ECW or WWE yet), but if ECW's going to have any kind of tag team division, an established team like The F.B.I. oughta kick it off. I'll pick them.


Jerry Lawler (WWE) VS Taz (ECW)
I assume Taz'll be leaving a "Z" on Smackdown. After the crazy stiff shots on the special, I'm probably looking forward to this more than anything else on the card. The inevitable pre-match promo work should have them geared up to hurt one another. Lawler does win a disturbing amount of the time, but that's usually to give the crowds a "feel good" moment and he's so going to be a heel here. Taz chokes the fuck out of him.


Randy Orton (WWE) VS Kurt Angle (ECW, sorta)
I don't get this one at all. It'll be decent - all their other matches have been and Kurt's promising to bring the awesome - but I feel like such a blatantly WWE match has got to be the setup for some kind of swerve. I don't know if Angle's got another, more suprising, challenger coming or if Orton's going to wind up Heyman's real RAW draft pick (assuming Big Show also came voluntarily), but either way Angle wins the actual match.


Edge and Mick Foley (WWE) VS Tommy Dreamer and Terry Funk (ECW)
You can never get too old to have someone smash your head through something, as far as I'm concerned. I wouldn't be too confident in their collective abilities to put on a good match, but seeing as this will be our stereotypical ECW weapons/run-in fest of the evening, I'm sure they'll be able to entertain. As for a winner, when you've got three guys who are part-timers (at best) and one guy who's the #1 contender to WWE Championship, there's only one logical choice. Edge and Foley win the match, but some nasty spot on Lita evens things out.


WORLD CHAMPIONSHIP MATCH:
Rey Mysterio Jr. (Champion - WWE) VS Sabu (ECW)
Again, Sabu may be old and broken down, but he's still able to nearly kill himself for our enjoyment, and that's all we've ever asked of him. There's a part of me that thinks this is the more likely belt to change hands - it's got a much shorter lineage and Smackdown's clearly considered the B-show already (and with ECW back in the picture, it's starting to feel like the C-show). That said, I don't see Sabu as the World Champion and I don't see this match maineventing (and a Sabu win would kinda tip the hat that Cena will probably win later on). And Rey's story lately has been that he's the constant underdog who's able to muster up the strength for the win when it counts. Mysterio retains.


WWE CHAMPIONSHIP MATCH:
John Cena (Champion - WWE) VS Rob Van Dam (ECW)
This is the most interested I've been in a championship match since Wrestlemania XX. I feel like we've almost got to get some kind of swerve here because both possible winners mean huge potential problems that have been underscored in every previous post. Considering Heyman's come right out and said that RVD would throw down the WWE Championship and declare it the ECW Championship, I don't think it'll actually happen. I kinda like the theory that Rob Van Dam wins and goes all 1997 on us, saying that if he's the Champion of the WWE, there's no way in hell he's going to back to slumming it in ECW and becoming the company's top heel once Heyman reveals him as the last draft pick. (This kinda negates my Angle/Orton theory, but I don't give a damn about that one anyway.) He'd still ultimately wind up having to drop the title back to someone on RAW at Vengeance (probably in a three-way against Edge, the #1 contender and Cena, using his "rematch clause".)

Of course, I kinda hope they just go the most obvious route, if only because I have this great mental image of RVD pulling that WWE-spinner off Cena's belt with the back-end of a hammer. Then ECW could use some redesigned version of that atrocious thing and Vince McMahon could bring back the classic WWF eagle belt and all would be right in the world.

And I'm rambling, but, dammit, this is the first PPV I've been geniunely excited for in a long time.


---

"That's my problem - I'm too frank. That's why my mother shoved me down the stairs. But then she is fat."
Pages: 1 2 Next