bigwavedave
Blutwurst



Since: 3.1.02
From: morro bay ca

Since last post: 6748 days
Last activity: 6748 days

#21 Posted on
I'm 31, first saw wrestling when I was 7. Really started watching it in like, 79. by the mid '80's, we got WWF,NWA,WCCW,and AWA on cable and Lucha on the Tijuana station. I have been through the ups and downs and missed some stuff from 89-94 when I was in the Coast Guard and out to sea alot. I love wrestling, can deal with sports entertainment in small doses. I like sports in general for the same base reason we all subconciously do. It replaces our actual participation in battle. sports started out as a way of proving ones prowess , gladiators were the first sports entertainers, but they wound up dead. We live vicariously through the athletes we watch. We can love a sport without having to go to the trouble of doing it and suffering the consequences. sports are ritualized combat. Sports entertainment adds the "story."

one word "AAArrrrggghhhh!!!!" it's one step forward and two steps back. I was actually kind of elated at this weeks Raw because the same day I ranted in the Jerry Lynn thread, Raw had a women's match and Curt Hennig wreslting. But they still managed to overkill the non wrestling content.


---

"My parents said I could be anything, so I became an ASSHOLE!"
dunkndollaz
Banger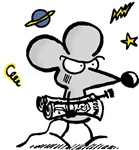 Since: 3.1.02
From: Northern NJ

Since last post: 629 days
Last activity: 85 days

#22 Posted on
I'm about to turn 40 - went to my first live show in 1969 in Shreveport, LA - always watched on Saturday mornings on both NY & Philly TV - completely marked out for the NWA on TBS back in the mid-80's - also got some World Class, Mid-South (and then UWF) and All-Pacific (or something like that) on my cable back when I lived in Denver. Saw the first wrestlemania on closed circuit from a nosebleed seat in McNichols Arena........my wrestling experience today is no PPV's and some RAW watching on Mondays - the rest is CRZ wrap-ups and news from Slash & OO....it all hasn't been the same since it became the WWF and the indys - I'll probably stop watching altogether soon and just stick to the recaps.


---

Stylin' and Profilin' - Custom Made from Head to Toe.....courtesy of Michael's of Kansas City
dMp
Knackwurst



Since: 4.1.02
From: The Hague, Netherlands (Europe)

Since last post: 167 days
Last activity: 5 days

#23 Posted on
I am 27.
Started watching around WM 1 time..only the WWF. I remember being so
Due to SKY being taken off cable here I lost contact around 91.
Refound my contact when TNT starting airing Nitro in Europe in 1996.
Thought it was funny to see all the old guys still being around and then the nWo hit and I was sold.
Over time I started reading up on the WWF, as i wondered who the hell these guys were..
I had never seen Stone Cold and wondered what it was like to be a Goldberg clone, or maybe vica-versa..I wondered wtf the outlaws were, and stuff like that..
I heard about the whole Tyson stuff at 14, and when i found a tape in the shops here i bought it and become hooked to WWF again too..
A friend of a friend was able to provide me with Raw/SD tapes from SKY and I wouldn;t know what to do without that fix anymore..

The WWF right now is 'so-so'
I like alot of things and I really mark out when watchign stuff, but there are points where I wonder what they can do next to keep people interested. Some days the storylines are just amazin and they click and everything, next day they are aweful, and everybody's timing seems off etcetera.
In general I like the product. My favorite guys are on top, some others aren't but I can understand why and have hopes that their day will come..



---

"...And I use that to fuck them some place fairly uncomfortable."
"What, like the back of a volkswagen ?"
-Mallrats
whatever
Bierwurst



Since: 12.2.02
From: Cleveland, Ohio

Since last post: 437 days
Last activity: 397 days

#24 Posted on
I am 27, started watching in winter '97. Watched Nitro to see what the big 'nWo' deal was, and was hooked by the talented undercard. Flipped over occasionally to the WWF after the big Austin/Michaels WM and became hooked on WWF. Folowed both until WCW became stale. Now I feel like the WWF is definitely following in their footsteps. The only thing that keeps me watching is the talent of the performers. The storylines sure aren't. I am also an wrestling internet junkie, hooked on slashwrestling and a variety of other sites, especially the humorous sites (Our So-Called Sport RULES!). I'll keep tabs on the shows that way when I am out of town, but I don't even bother taping them anymore.
Wyn
Longanisa



Since: 28.2.02
From: Indiana

Since last post: 6949 days
Last activity: 6943 days

#25 Posted on
Hi.
I'm Wyn and I'm 22. I've been watching wrestling off and on since I was around 16 years old. Currently, I'm disappointed in the WWF's direction. It seems to me that they're changing almost everything about everyone I liked. Here's the scoop on me:


I love high-flyers and Capoeira style wrestling. Quick paced and interesting. To the WWF's demerit, they don't use high-flyers enough. Yes, Jeff Hardy is a semi-high-flyer, but what does Vince have him do? Crazy ass things like jumping off of ladders and hurting himself for no good reason.


I'm a huge Rock mark. Right now, the Rock is doing his movie thing, which is almost done.. but, when he's fully back, I know he'll be pushed into the shadows again. It's not a good thing. He's great on the mike, exudes charisma from every pore on his body and he's funny. His wrestling may not be as good as others', but his other talents make up for that. He also sells really well.


I am a big Shawn Michaels mark. At first, I was kinda angry about how much RVD was like him.. but, now, I can appreciate RVD. So, the fact that the WWF's letting him have his cake slowly.. that's a merit. A good thing. And, even if they didn't, the fans wouldn't allow it. He's so over it's just insane.


I HATE the nWo. It's stupid, stupid, stupid. They should've never hired Hogan back. It was a mistake. Now, we'll never be rid of the old fart. In my opinion, they should've brought Hall back as Razor Ramone. He was good at that. Nash.. I don't know what they should've done with him. I'd say dye his hair black and give him a new gimmick. That dirty blonde is really showing how old he is.


I can't stand Booker T or Mr. Perfect. Flame me all you want, but I can't stand them. Mr. Perfect is past his time. He can't even bat his gum like he used to. Booker T, in my opinion, should go for a Voodoo gimmick. That'd be awesome with his hairstyle and crazy face. Make him more serious and not so goofy. What the hell was 'fruit booty' anyhow? Dumb. (Sorry for this, all you Mr. Perfect/Booker T marks.)


Spike Dudley doesn't belong in the ring. He could be a great comic relief as an interviewer, but like I've said before: Taking big bumps does not a wrestler make. Secondly, on the matter of interviewers, Michael Cole has gotten too big for his britches. His new hair-do and wardrobe doesn't look right. He fit much better as an interviewer that the Rock picked on.


I don't know what to think about the new Undertaker. It's been a transition long in the making, but it's not so bad. When he got the haircut it made it a lot better for me. When I saw him ride in on his bike with his long hair and stuff, I kept thinking to myself: Why is he doing this? This isn't the Undertaker. Suffice it to say that I miss the old one and am coming to accept the new one.


They changed Test's music to some crappy stuff. His intro music before was awesome. They didn't need to change it. [sigh]


Saturn. [sigh] What have they done to one of my favorite wrestlers?? Moppy?! GAH! This really steams me. Saturn has a lot of potiential and they turn him into a loon who falls in love with a mop. [sigh]


In closing, all I can say is.. I watched it then, I watch it now and I'll watch it in years to come. I can only hope that things get better. That Vince will allow the high-flyers to become more prominent and to start using some of that new talent he's roped in. Put Hogan to sleep. Kick him out on his old ear. He's done. He's been done for years and years. [wistful sigh] Ahh, I love wrestling. :D


---

Jekyll and Hyde had nothin' on me. >8D
sergeial
Boerewors



Since: 27.2.02
From: Minneapolis

Since last post: 5462 days
Last activity: 5378 days

#26 Posted on
My name is Sergei. I'm 30 yrs old and I work at a call center. I've lurked on this board, and its predecessor, for over a year, but I just registered last week and this is my second post. I discovered wrestleline via WOW magazine and discovered [slash] via CRZ's recaps on wrestleline.

Despite my age, I have only been watching for about three years. I watched briefly when I was a small child, but when a friend of the family let me in on the "secret", I was scandalized and didn't watch again for many years. That was in the early 80s, the height of Hulkamania, but the only wrestler I can clearly remember from that brief dalliance with pro wrestling fandom was Roddy Piper.

In late 1999 my wife had a girl friend who talked about the WWF all the time. Her curiosity was piqued, so she started watching it, and soon she was hooked. At first, I would read a book while it was on and occasionally look up to make a desultory comment about the silliness on the screen. (ie "Those guys became pro wrestlers because it was the closest they could get to being rock stars" re Edge+Christian. Later I realized that most of my assessments were pretty unfair.) Over the course of several months I gradually became hooked on it myself.

I started out as a mark for heels mostly, particularly Angle and HHH. The mark-out moment that cemented my fandom was Angle's first title win at NWO 01. My wife and I were the only ones in a crowded bar that went home happy that night.

I went from casual fandom to I-have-to-tape-every-show obsession during that wonderful period between JD01 and KOR01 when every free TV show had a PPV-ready main event. In fact, most of my all-time favorite matches are from that period. Sadly, the only ones that I captured on tape were Austin/Benoit II on SD! and Angle/Shane at KOR01. Since then I always tape every show, so I won't miss capturing something like TLC III or the Angle/Benoit cage match on tape again. It hasn't reached that level of consistent excellence since then, unfortunately.

Still, my word is "hopeful". I have high hopes that the roster split should result in some interesting things. Everything has improved since the invasion storyline was finally killed. Angle and Jericho are better than ever. Undertaker has gone from consistently boring to consistently interesting. I think that the staleness that is slowly creeping into the gimmicks of the Rock and Austin will lead them to shake things up for them soon. All of these signs point to good programming in the coming months, particularly if they finally do the roster split and the top guys don't have to share the spotlight with so many other top guys.

I'm a stone addict to this genre, but sometimes I want those four hours of my week back. If the two shows really start running completely seperate storylines, I may decide to drop one of them. But, then again, maybe not.

sergei




---

"I tear my quadracep all the time! I tore it this morning, I'm fine!"-- Kurt Angle
Mr Heel II
Lap cheong



Since: 25.2.02

Since last post: 871 days
Last activity: 607 days

#27 Posted on
I'm 35 and have been watching since the original heel Hogan was jobbing to Tony Atlas on MSG (okay so Hogan's foot was on the rope). Since Bob Backlund would give you 60 minutes of his time against an opponent defending the championship, only to have the match stopped because of the "Garden curfew". Since Gordon Solie stood in front of the "Georgia Championship Wrestling" logo interviewing NWA World Heavyweight Champion Harley Race.

When I watch a WWF pay-per-view today, I think about how much I miss hearing Gorilla Monsoon and Jesse Ventura doing the commentary.

I think the high point of wrestling was when ECW was there to kick the WWF in the ass and the WWF started "Attitude". ECW did a fantastic, mind-blowing product for awhile. The WWF emulated it and did it well for a long time too. But the creativity is gone. The WWF is playing it by numbers. That's too bad, because they've got everything they need to do it better.

It's not a BAD product. It's just not what it could be.


Pages: Prev 1 2