WhoBettahThanDeion
Bockwurst



Since: 4.1.02

Since last post: 6914 days
Last activity: 6750 days

#1 Posted on
I happened to catch Regis and Kelly attempting to tap dance and came to the realization that people on tv and movies aren't that talented. As a three year acting major in college I had to learn how to sing, and dance and act and have side skills to use as sideshow gadgets in attempts to get myself background work in shows (juggling, gymnastics, etc.). Well, watching Kelly and Regis hoof (tap dance), badly, I realized that most of the people we see on the big screen and on television can't do much else. I mean, sure they can interview others, memorize their cheesy soap dialogue, or work months on a movie, living with coal miner's to research a role for when they play a coal miner, but really they don't have many other skills. Movie stars get the benefit of the doubt, because about half of them have other skills (John Turturro can dance and Harrison Ford flies planes and saves people's lives doing it), but I think tv actors have to be the single most untalented bunch of people on the face of this earth. It makes you wonder what these people REALLY have to go through when they audition for these roles, or are working their way up the talk show ladder.

Also, and now Jimmy Fallon (y'know the guy who "does" Carson on SNL, "I'm Carson Daly and I'm a complete tool.") is now hosting the Video Music Awards!? Is there no justice!? Why god, WHY!? Mtv is the bane of all that is evil! WHYYYYYYYYYYY!?

(edited by WhoBettahThanDeion on 26.8.02 0813)

---

You ever notice how girls who wore lots of make-up and were considered goog looking or doable, AIN'T that good lookin' a few years after you've graduated?
Promote this thread!
Derek Burgan
Longanisa



Since: 23.1.02
From: New Hampshire

Since last post: 6942 days
Last activity: 6917 days

#2 Posted on
Was this a joke?


derek burgan
Smackdown Express/HYPE
pwtorch.com
Grimis
Scrapple



Since: 11.7.02
From: MD

Since last post: 3799 days
Last activity: 2254 days

#3 Posted on | Instant Rating: 2.09
Originally posted by Derek Burgan

---

Was this a joke

---


That's ok, my first thought when reading the title was No shit.
CRZ
Big Brother
Administrator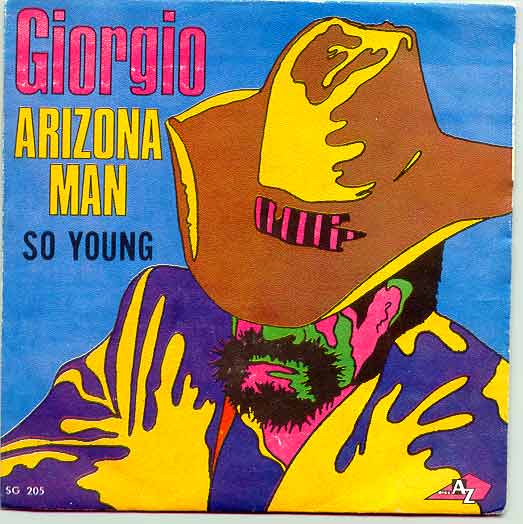 Since: 9.12.01
From: ミネアポリス

Since last post: 2 hours
Last activity: 2 hours


ICQ:
#4 Posted on
Originally posted by WhoBettahThanDeion

---

I happened to catch Regis and Kelly attempting to tap dance and came to the realization that people on tv and movies aren't that talented.

---
Please log off NOW and seek therapy.


---

©CRZ™
Visit [slash] wrestling
redsoxnation
Scrapple



Since: 24.7.02

Since last post: 3009 days
Last activity: 3009 days

#5 Posted on
Regis, the only person who does not know how to take a Stunner without getting injured.


---

Thank you Mr. Wanz for the check, now you get an AWA World Title Reign. But be careful, my boy Greg is a heat machine.
WhoBettahThanDeion
Bockwurst



Since: 4.1.02

Since last post: 6914 days
Last activity: 6750 days

#6 Posted on
Well, I guess I ddin't come to a realization. It's just, you'd think these people holding these wonderful jobs where they get paid filthy amounts of lucre, that they'd be able to do other things, y'know? I mean, it's not like I turned on Baywatch and realized Pamela Anderson was dumb, or turned on Full House and realized Kimmy wasn't funny. I was just, y'know, spending some quality time with mom. I didn't enjoy it.

Plus, since I went to school to learn other trades and bust my ass, I wonder what these people have done to get to their position.


---

You ever notice how girls who wore lots of make-up and were considered goog looking or doable in high school, AIN'T that good lookin' a few years after you've graduated? Still doable though. Oh yeah. MORE doable. Hehe.
tarnish
Landjager



Since: 13.2.02
From: Back in the Heart of Hali

Since last post: 1065 days
Last activity: 13 days

#7 Posted on | Instant Rating: 7.46

Having spent way too many years hanging out with theater students I can say unequivocally that they are generally far more talented than the people you tend to see on television and in the movies.

That said, however, every last fscking one of them will talk your ear off for as long as they are allowed about said discrepancy. Get over it. Please. Every other person here can probably tell you a sob story from some field where they point out that the talented people don't always get the gigs. And it isn't just in the arts.

Everywhere you go, it's who you know and who you blow.

Life isn't fair. Get used to it.


---

/tarnish...

how come you're so afraid of things that dont make any sense to you? do you water your raisins daily? do you have any raisins? is there anything that does make sense to you? are you afraid of twelve button suits? how come you're so afraid to stop talking?
DJ FrostyFreeze
Scrapple



Since: 2.1.02
From: Hawthorne, CA

Since last post: 911 days
Last activity: 92 days

#8 Posted on | Instant Rating: 4.95
A few hours ago, I was trying to come up with a nice, sugar-coated way of saying everything (well, most of it anyway) tarnish just said but I couldnt.


---

Dont read this.
GumbyTom
Cotto



Since: 20.3.02
From: Ohio

Since last post: 6600 days
Last activity: 6056 days

#9 Posted on
There was actually a really good article in yesterday's Wall Street Journal about how today's talk shows (leno, letterman) have become places where the moment's stars can shill their latest movie/album, than actually trying to entertain the audience.

Gone are the days when shows will have regular guests, like Charles Nelson Reilley or Buddy Hackett, and will have stars who attempt to tell some funny story about what happened to them on the movie set, rather than have an actual conversation with the host. I know people like that may be 'washed up,' but I'd rather see that than some know-nothing without a personality shill some movie I don't want to be seeing.

Geez, I sound like I'm old, but I'm only 24.


---

-Thank you, Captain Obvious!
-"I don't totally understand why I do things", Rivers Cuomo
WyldeWolf1
Boerewors



Since: 20.6.02
From: Florida

Since last post: 6962 days
Last activity: 6961 days

#10 Posted on
Please don't complain about high-paid entertainers regardless of their talent level. Know why they make lots of money? People pay to see them, whether directly (tickets) or indirectly (ratings ----> advertising revenue).

Yeah, they suck. But I wouldn't really know, because once I saw their show once, I never watched again.

To paraphrase Jimmy Fallon (and drawing from my college experience):

"I'm a theatre major, and I'm a tool!"

[dodging tap shoes] "No, really, some of my BEST FRIENDS are theatre majors!"


---

"My doctor says my nose would stop bleeding if I'd just keep my darn finger out of there!"
"Me fail English? That's un-possible!"
--Ralph Wiggums