Tenken347
Knackwurst



Since: 27.2.03
From: Parts Unknown

Since last post: 2 days
Last activity: 1 day

#1 Posted on | Instant Rating: 5.36
Wug. End-of-semester crunch, everybody. It's not a good excuse, but it's why this is going up so late and so half-assed. Next week's not looking great, either, so anybody who's feeling their oats can feel free to start the thread without me, or I'll just get to it super late again, like I'm doing right now.

Show starts with Asuka facing down Some Jobber, and look, the jobber tries, but, y'know, crossface chicken wing.
Match Rating: Academic.

Next, we take a look back at what Sanity did last week, to set up the Young/NWJ match later tonight.

Joe's backstage, talking shit about Nakamura, as is his custom. He gets interrupted by Tye Dillinger, of all people. Tye really needs to prove himself, so he challenges Joe, who laughs him off. Then Tye slaps him across the face, and Joe's not laughing any more. We'll get that one later as well.

NWJ vs. Eric Young, w. Sanity. Jose starts hot, and seems to have been working on his punches. He Irish whips Young out of the ring, and that sets up the opportunity for a distraction from Sanity, and Young hits a guillotine neckbrecker across the ropes. Another neckbreaker sets up a hanging dragon sleeper from the second turnbuckle, a very cool spot that you should all check out, but NWJ hits a jawbreaker to get back into it, and eventually nails his pop-up punch. But Sanity's on the ropes again, keeping the ref from making the count, and that lets Young sneak up for the wheelbarrow cutter and the pin.
Match Rating: Sanity Is Just, The Best.
Afterwards, Sanity heads all the way up the ramp before Cross runs back down to hit a missile dropkick on NWJ. The Best.

We'll catch up with DIY next week, but right now Asuka is getting concerned that there's no one left to challenge her. Again, I pitch Nikki Cross, a lady who doesn't feel pain.

Anyhoo, it's main event time already. Joe squares off with the Perfect 10. Dillinger gets a little mic time before he heads through the curtain, and he's not really sure he belongs in NXT if he can't get it done here. That's fair. He comes out hot, but trading strikes with Samoa Joe is a bad idea that turns sour in a hurry. Joe nails his knee crusher again, and generally works the shit out of Dillinger's legs. Dillinger keeps firing back, attempting several times to hoist Joe up for the Tye Breaker, but never quite managing to pull it off. Joe tries the Chimera Plex, but Dillinger escapes and hits a superkick for two, tries the Tye Breaker one more time, but Joe escapes that, and hits the corner urinage and a submission combo. Eventually, he folds Tye into a Kokina Clutch, and it's lights out.
Match Rating: Honestly, One Of Tye's Best Outings.
Afterwards, we can see that one of Tye's punches landed for realsies, as Joe has a huge welt on his face. For Tye, though, it's a sad look around and a dejected wave to the crowd.

I assume that they're doing the NXT signature move of elevating a guy in defeat, but this didn't have quite the oomph of the Lynch/Banks match or DIY's loss in Brooklyn, so I'm not sure how it plays out in the long run. Still, generally good show, and I am very comfortable with Sanity taking up like a third of every show from now on.
Promote this thread!
El Nastio
Banger



Since: 14.1.02
From: Ottawa Ontario, by way of Walkerton

Since last post: 24 days
Last activity: 15 days


ICQ:
#2 Posted on | Instant Rating: 3.81
OH HEY I WAS THERE FOR THIS. I wanted to wait for Tenken's usual report because I wanted to see how things came across on TV.

Seven of us with myself and two other smarks, two casual fans, and two people who watch the Royal Rumble and Mania that's it.

Something to note; crowd was rabid for NXT, but for some reason we didn't come across that way on TV.

Also, in advance, we refuse to apologize for the TEN chants on countouts.

1) Me and the other two guys who watch the product regularly didn't need to explain much to the others; Asuka squashing the jobber spoke volumes. Not just it was a squash, but how she carries herself. Everything about her just screams badass.

2) Meanwhile, NWJ got a decent pop. No one knew who Sanity was except for the Regulars, but people catch on fast. Speaking of catching on fast, NWJ is infectious in the sense that you start off thinking "oh it's this guy" then during his match it becomes "oh, it's this guy!" Young's neckbreaker is amazing, and of course we all popped for the dropkick at the end. Something to look at; Sanity outside the ring were doing all sorts of character-based antics that weren't distracting, but were neat to see.

3) MEANWHILE we didn't see the earlier Joe/Tye segment live, so we had NO IDEA JOE WAS GONNA BE THERE. Me and the other two guys were all WTF and started chanting "JOE" in time to his music, with others soon following suit. We also had no idea THE PREFECT TEN was going to be there either, and I'm bummed out that the pops for both guys seem so small on TV when we were AMPED. Anyway, great match that had the expected ending.

Overall, thrilled to see this taping. Smackdown Live was also enjoyable. We (the Crowd) loved Ambrose's bits, with the serial escalation of hometown pandering (poutine reference, Colonnade pizza, the Mountie ALWAYS GETS HIS MAN - feat. corpsing from Ambrose, while Daniel Bryan didn't bother even trying to hide he thought it was funny, Sens jersey/Goon shoutout). And even though myself and the two others guys knew Ellsworth already had a contract, we still popped for NO CHIN MUSIC.

Also, Luke Harper in the dark match was golden. Criminally underrated in all respects.

(edited by El Nastio on 4.12.16 2147)

---
"You can't put a price on integrity"
Greymarch
Boudin rouge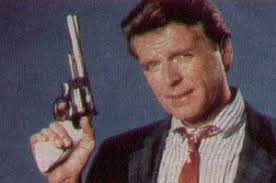 Since: 24.2.03
From: Toronto, Canada

Since last post: 1725 days
Last activity: 913 days

#3 Posted on | Instant Rating: 4.91
Poor Nicole Matthews, sad that Portia Perez had to retire I would have loved to see the Canadian Ninjas debut in NXT together.