Freeway
Scrapple



Since: 3.1.02
From: Calgary

Since last post: 2773 days
Last activity: 2461 days

#1 Posted on | Instant Rating: 6.45
EASTERN CONFERENCE FINALS:
TAMPA BAY LIGHTNING vs. PHILADELPHIA FLYERS
How?: Lightning beat Isles 4-1 & Canadiens 4-0; Flyers beat Devils 4-1 & Leafs 4-2
Final 4 History: Flyers lost to Devils 4-3 in 2000, beat Rangers 4-1 in 1997, lost to Devils 4-2 in 1995, lost to Canadiens 4-2 in 1989, beat Canadiens 4-2 in 1987, beat Nordiques 4-2 in 1985 & beat Northstars 4-1 in 1980; Lightning are rookies
Top Lightning: Forwards Fredrik Modin, Martin St. Louis & Brad Richards are averaging a point-a-game. Richards leads the Bolts with 3 game winners. G Nikolai Khabibulin has 4 shutouts and a 0.99 goals against average.
Top Flyers: Alexei Zhamnov leads the Flyers with 12 points. Jeremy Roenick is close behind with 10. Keith Primeau has 2 game winners to lead the Flyers.
Head-To-Head: Lightning won all four regular season games (once in overtime).
Prediction: Lightning in six. Their forwards are just too hot and Esche is too streaky.

WESTERN CONFERENCE FINALS:
SAN JOSE SHARKS vs. CALGARY FLAMES
How?: Sharks beat Blues 4-1 & Avalanche 4-2; Flames beat Canucks 4-3 & Red Wings 4-2
Final 4 History: Flames beat Blackhawks 4-1 in 1989, beat Blues 4-3 in 1986 and lost to Northstars 4-2 in 1981; Sharks are rookies
Top Sharks: Vince Damphousse [11 points], Patrick Marleau [10 points] & Nicholas Dimitrakos [9 points] are leading the Sharks' charge. Marleau has 2 game winners, leading the Fish. G Evgeni Nabokov is hot, with 2 shutouts and a teeny 1.34 goals against.
Top Flames: Jarome Iginla leads the Flames (and the NHL) with 12 points, while Craig Conroy & Martin Gelinas have potted 9 apiece. Gelinas has 2 game winners (both in OT) to lead the Flames. Former Sharks netminder Miikka Kiprusoff hasn't allowed a goal in over two games (and his goals against average is now 1.92).
Head-To-Head: Both teams won two of the four regular season encounters.
Prediction: Flames in 7. Both teams play a tight checking game, but the sheer will of the Flames will play a big part. Plus, I've gotta root for my home team.


---

THE NHL'S FINAL FOUR:
Western Conference Final: San Jose Sharks vs. Calgary Flames [Game 1: Sunday]
Eastern Conference Final: Tampa Bay Lightning vs. Philadelphia Flyers [Game 1: Saturday]
Promote this thread!
dunkndollaz
Banger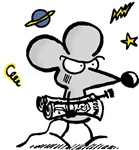 Since: 3.1.02
From: Northern NJ

Since last post: 673 days
Last activity: 129 days

#2 Posted on | Instant Rating: 6.55
Gary Bettman's recurring nightmare will come true.....

Tampa Bay over Philly in 6 (maybe even 5) - Khabibulin and the Tampa forwards will be too much for the flyboyz this round

San Jose over Calgary in 7 - all of them will be in OT - this will be a great back & forth series that will have scores like 1-0 and 2-1 - Nabokov & Kiprusoff both look great but I see the Sharks getting the final bounce


---

Folk singers are always liberal pansies, but not me.....I sing for my fellow conservatives...care to hear "Shoot the Hippie out of the Redwood Tree" ?
JoshMann
Andouille



Since: 17.11.03
From: Tallahassee, FL

Since last post: 4760 days
Last activity: 4758 days

#3 Posted on | Instant Rating: 4.96
2-2 in the second round round, 7-5 overall.

EAST

Philadelphia vs Tampa Bay

And of course, when I said Phily was going to do its "we forgot how to score" routine, I forgot to say "especially in Game 5" to REALLY cap off that prediction. But also, Phily is playing its best hockey of the year this year with skill players up the yinyang and go up against a team with an above average goaltender and a bunch of spring chickens.
If Phily can pepper Tampa early and often, ala the Toronto series, Tampa's in for it.

Flyers in 6


WEST

Calgary vs San Jose

If they hadn't closed out in Calgary, I have a feeling the Wings would have taken Game 7, Yzerman or no Yzerman. However, Calgary may have the best player, but the Sharks have the better team of the two, and in playoff hockey, I'd take a solid 25 over a solid 1 and change on him going to the Cup finals

San Jose in 7


Edit: Struture correction. Sleep Deprivation is a hell of a drug. :P

(edited by Blanket Jackson on 5.5.04 1028)

---
"I never understood how the hell they got more chicks than I did. Now I know. They sold crap on eBay."
Grimis
Scrapple



Since: 11.7.02
From: MD

Since last post: 3738 days
Last activity: 2192 days

#4 Posted on | Instant Rating: 7.29
The best thing that could've happened for the NHL would'v been a Calgary/Toronto final.

Which means that San Jose will play Tampa Bay....


---


The election is still six months away. But Kerry's reputation has been built over 40 years. And the voters seem to be sniffing it out.- David S. Broder
The Goon
Banger
Moderator



Since: 2.1.02
From: Calgary, Alberta, Canada

Since last post: 1050 days
Last activity: 998 days

#5 Posted on | Instant Rating: 8.08
Originally posted by Grimis

---

The best thing that could've happened for the NHL would'v been a Calgary/Toronto final.

Which means that San Jose will play Tampa Bay....

---


That would have been the best thing for the CBC, maybe. I'd bet the NHL (and ABC) would have loved a Philly-Detroit final.

It'll be Calgary-Tampa in the final. My other prediction is that I will be crushed in the next downtown Calgary celebration.
Mr. Heat Miser
Blutwurst



Since: 27.1.02

Since last post: 5013 days
Last activity: 3115 days

#6 Posted on | Instant Rating: 5.20
2-2 in the second round round, 8-4 overall.

East: Tampa in 5. or maybe 7. but Tampa.

I think the Flyers are too beat up. I think Tampa's speed will beat Philly's size. I think that Esche has looked good, but not good enough to win the Cup (I think he is still feeling that Game 4 McCabe slapshot.) I think that the Lighting respect Tortorella more than the Flyers respect Hitchcock. I'm probably wrong about some of those things, but not all of them, which is what would have to be true for Philly to make the final. Which is too bad, because Mrs. Heat Miser is from Philly, and loves her Flyers.

West: Calgary in 6.

The Flames have the killer instinct. They have the Eye of the Tiger. They are the team of Destiny. The Sharks took too long to put away the Avs, after having them on the ropes. A late round KO by the Flames, and Gary Bettman's alternate US TV nightmare comes true:

Tampa Bay - Calgary final.
(ACTUAL nightmare final: Ottawa-Columbus, or maybe Carolina-Calgary. But this is far from what the NHL/ABC want, granted.)


---

-MHM, winner of the 2000 Throwdown in Christmastown.
Freeway
Scrapple



Since: 3.1.02
From: Calgary

Since last post: 2773 days
Last activity: 2461 days

#7 Posted on | Instant Rating: 6.45
So far...my results:
First Round: 3 for 4 in the West, 1 for 4 in the East
Second Round: 3 for 4
Overall: 7 for 12. Eeerie.


---

THE NHL'S FINAL FOUR:
Western Conference Final: San Jose Sharks vs. Calgary Flames [Game 1: Sunday]
Eastern Conference Final: Tampa Bay Lightning vs. Philadelphia Flyers [Game 1: Saturday]
fuelinjected
Banger



Since: 12.10.02
From: Canada

Since last post: 5730 days
Last activity: 5730 days

#8 Posted on | Instant Rating: 5.15
Philly in 6
Calgary in 7

The big market Flyers versus the underdog miracle Flames in the Finals.


---

"Each race determines for itself what indecencies are. Nature knows no indecencies; man invents them." - Mark Twain
El Nastio
Banger



Since: 14.1.02
From: Ottawa Ontario, by way of Walkerton

Since last post: 11 days
Last activity: 7 days


ICQ:
#9 Posted on | Instant Rating: 7.33
Tampa vs Philly: I say Tampa in six. Freeway mentioned some good points, but forgot two; the throwback coach and also Mr. Vinny (whose riding high after the last series). Esche will be prime in a season or two (which is what I said about Tampa last year), but Tampa is NOW.

Calgary vs The Sharks: Will be as good as expected. Flames are in the zone right now, and the Sharks are reeling after needing three tries to shut down the Aves. You really think The Flames will let THOSE kind of chances down? Flames in seven.


---
Sacred Heart.....have mercy on us.
BigVitoMark
Lap cheong



Since: 10.8.02
From: Queen's University, Canada

Since last post: 5846 days
Last activity: 5755 days


ICQ:
#10 Posted on | Instant Rating: 5.10
I love it...two rounds of everyone betting against the Flyers has them in the conference final; nice to see the majority seems to be siding with the Lightning here.

TAMPA (1) vs. FLYERS (3)

I think this series will be fairly lopsided, and in fairness it could go one way or the other. If the Lightning proves to be too fast for the Flyers, as much as I hate to say it, Philly could be out very quickly. On the other hand, and this is the way I'm leaning, if the Flyers can keep up and can take the body I can see Tampa folding up and going home without much of a fight. Tampa's scorers, with the possible exception of Richards, are very soft and I don't think St. Louis holds up to Keith Primeau checking him night in and night out. FLYERS WIN.

SAN JOSE (2) vs. CALGARY (6)

Calgary's success I understand. They're a super fast team that, let's admit it, gets their share of lucky bounces in their own end but are more than a handful when they're pushing in the offensive zone. These guys are easy to get behind and a ton of fun to watch. San Jose, on the other hand, is a mystery to me. I figured they'd give the Avs a fight, but how they managed to win against a team that is much better on paper is a bit of a mystery to me (wait, injuries....mystery solved). Admittedly I haven't seen nearly as much of San Jose as I have Calgary so maybe I'm missing the secrets of their success, but the Flames have something special about them - plus they're located in the hometown of Canadian conservatism, can't beat that! CALGARY IN 6.


---

Don't you hate pants?
Big Bad
Scrapple



Since: 4.1.02
From: Dorchester, Ontario

Since last post: 951 days
Last activity: 520 days

#11 Posted on | Instant Rating: 5.63
Flames in 7
Lightning in 7

The Cup final might actually be entertaining for the first time in several years.


---
THE QUEST FOR LORD STANLEY'S CUP

Tied for 9th: St. Louis Blues, New York Islanders, Dallas Stars, New Jersey Devils, Nashville Predators, Boston Bruins, Vancouver Canucks, Ottawa Senators
Tied for 5th:Montreal Canadiens, Detroit Red Wings, Toronto Maple Leafs, Colorado Avalanche
Tied for 3rd:
Second:
The Champion:

Net Hack Slasher
Banger



Since: 6.1.02
From: Outer reaches of your mind

Since last post: 6058 days
Last activity: 4478 days

#12 Posted on | Instant Rating: 6.42
I went 3-1 in the Second round (got both east games spot on including games, but I'm not one to brag LoL)... Overall 6-3.

EASTERN CONFERENCE

(1)Tampa Bay vs. (3)Philadelphia
-PICK: LIGHTNING IN 4 -- There is no stopping Tampa they are on a true roll. Add to this Philly is 0-4 vs. Tampa in the season, that's saying something. Tampa Bay easy advance after Philadelphia had a very rough round vs. Toronto.

WESTERN CONFERENCE

(2)San Jose vs. (6)Calgary
-PICK: SHARKS IN 5 -- I wish Calgary wins, but the Sharks look like a real solid team all around. Don't know if Cinderella has one more round in her. But I would love to see Calgary vs. Tampa, Iginla vs. St. Louis. That would be awesome,



---

smark/net attack wienerville advisory stays at BLUE alert - Guarded (With Benoit & Eddie being World & WWE champions you'd expect all's be right but couldn't do it due to Trish/Y2J character switches & whats the deal with JBL PPV main event)- 5/6
Omar Padilla
Goetta



Since: 3.1.02

Since last post: 185 days
Last activity: 181 days

#13 Posted on | Instant Rating: 6.00
Originally posted by Big Bad

---

Flames in 7
Lightning in 7

The Cup final might actually be entertaining for the first time in several years.

---


And wouldn't you know it, the NHL is ready to screw it all up thanks to the C to the B to the A crap.

I spelled out CBA, right? I don't even know. :(