Swordsman Yen
Frankfurter



Since: 16.2.02
From: Shaolin

Since last post: 6965 days
Last activity: 6948 days

#1 Posted on | Instant Rating: 10.00
It looks like the race for MVP is heating up with Tim Duncan, Jason Kidd, Tracy McGrady, Shaquille O'Neal, and Chris Webber the likely candidates for it. Who do you think deserves the MVP nod? I'm a biased Spurs fan, so it's pretty obvious who I'd vote for MVP. ;)


---

"Say 'what' again. SAY 'WHAT' AGAIN! I dare you, I double dare you, motherf--ker! Say 'what' one more goddamn time!" -- Samuel L. Jackson, Pulp Fiction (1994)

"I tell you what, why don't you say 'what' if you like to sleep with your own sister." -- Undertaker, 4/1/02 RAW, putting an annoying fad in its place
Promote this thread!
SerWolfe
Landjager



Since: 11.1.02
From: st louis

Since last post: 7241 days
Last activity: 7241 days

#2 Posted on | Instant Rating: 0.00
Welllll that's a hard call. Webber and the kings are having just a fantastic year. Duncan is just awesome and is holding the spurs in contention. He is basically the spurs rt now. McGrady is good.... and has better numbers than pierce i believe.

But i think Kidd deserves it. I am a huge Webber fan ever since the Michigan days but Kidd is the heart and soul of the nets and the reason they have turned it around. His all around play (mr triple double) has just helped his teammates improve. And their record just shows it.

If you take that in consideration i would say Kidd. If your talking pure numbers and game then i would say Duncan. Yes i am a mark for Kidd.


---

I am the JOBBER TO THE STARS. You better remember that.

Cardinals 6W 3L (as of 4-11)
odessasteps
Scrapple



Since: 2.1.02
From: MD, USA

Since last post: 3155 days
Last activity: 3122 days

#3 Posted on | Instant Rating: 8.18

1. Kidd
2. Duncan
3. McGrady
4. Stackhouse
5. MJ
6. Dirk
7. Garnett

Weren't the Kings successful this season without Webber? Same for Kobe/Shaq.


---


This Space For Rent
chuckc14
Summer sausage




Since: 2.1.02
From: Nashville

Since last post: 6207 days
Last activity: 4595 days

#4 Posted on
I think I read somewhere that the Lakers were 7-8 without Shaq this year...If that's the case, than he's looking pretty valuable to me. Not MVP of the league, but (it pains me to say this) still pretty valuable. I give the nod to Kidd or McGrady.


---

"I'm more confused than Scott Hall in a parking lot" - Joshua Grutman
Quezzy
Scrapple



Since: 6.1.02
From: Pittsburgh, PA

Since last post: 1492 days
Last activity: 1491 days

#5 Posted on
Close but not quite:
Elton Brand - great season, not positive but i believe he was probably second this year in double doubles to Duncan.

Dirk Nowitzki - probably won't be considered because of all the other good players on the team, even if that isn't fair.

Chris Webber - The Kings are my favorite team and Webber is one of my favorite players, but he was injured for a good portion of the season and the Kings didn't miss a beat, he could possibly be the best player on the best team, but to me it should go to someone who makes the bigger difference on team.

Michael Jordan - Obviously he's not going to win it now after being injured, but if he played the whole season he's be right there.

Kevin Garnett - he can thank the team's bad play in the second half for making him no longer a contender.


The Contenders
Shaquille O'Neal - The past few years I didn't think Shaq or Kobe should win the MVP because they are arguably the two best players and even if you have one out you still have the other. But this year it just seemed that they didn't miss a step with Kobe out of games and that they couldn't do jack when Shaq wasn't in games.

Tim Duncan - Has had the best season, and I don't think the Spurs team as a whole is as good as the championship year but Duncan has kept them right in the race anyway.

Jason Kidd - Obviously he has completely changed how good that team us but I think he barely falls short.

My Choice
Tracy McGrady - Grant Hill goes down agan. The Magic stay in the playoff race, then their second best player left Mike Miller goes down too. McGrady puts the team on his back and moves them up to the 4th spot and so far they have not relinqueshed it. Last year's playoffs was a coming out party for him. He had an incredible season and was the most exciting player at the All Star game and has start to be considered as one of the best players in the league. I think the main difference between Kidd and McGrady, is that while Van Horn, Kittles, and Kenyon Martin might not be as good without Jason Kidd they do have loads of talent and potential. While outside of Mike Miller, Tracy McGrady has no talent to help him out. I think if they have one or two atleast good players (like Grant Hill for instance) that they could've just as easily won the East.


---

Lance's Response:

THAT IS AWESOME!
mskj
Summer sausage



Since: 10.1.02
From: Tennessee

Since last post: 3996 days
Last activity: 611 days

#6 Posted on
I'd go with either Shaq or Duncan. Duncan has been more valuable this year i suppose but Shaq is the best player in the league period. So one of those two, probably Shaq.


---

Ouch.
BDC
Chourico



Since: 26.1.02
From: Falls Church, VA

Since last post: 7494 days
Last activity: 6950 days

#7 Posted on
The Lakers would be a playoff team, but probably a 5-6 seed caliber team with only Kobe and no Shaq. Shaq is simply the most dominant player in the league, and if he played on any team, that team would have to be considered a threat to win the championship. I don't think you can say that for any other player in the league.

But since NBA MVP voting often goes to the best player on the most surprisingly best team, I think Jason Kidd will win. Despite the number of lottery picks on the team, New Jersey really has no business as a 50 win team.

Duncan is my personal favorite, though...the most complete big man I've ever seen.

BDC




---

"Hitler had pieces of flair that he made the Jews wear."
Merc
Potato korv



Since: 3.1.02
From: Brisbane, Australia

Since last post: 4317 days
Last activity: 4295 days

#8 Posted on
It all depends what you think MVP means. Shaq is flatout the one guy any team would pick up if they could. T-Mac is the best by far in a bad tyeam, making him seem better. Jason Kidd has played his usual allround game and improved his team.

By my reasoning Shaq would win MVP, simply because his value to other teams, if they could get him, is just as great. (His missed games should rule him out though.) You can't say that about T-Mac. Put him with Kobe, does he still get the same numbers? J Kidd Puts up decent numbers scoring wise, dishes up assists like no one's business and rebounds like no guard has a right to. He also runs his team to perfection. Any team with a clue could use him to make their tean better and therefore, he should be MVP.


---

I'm a fat wannabe surfer
LordOfTheSmarks
Chipolata



Since: 18.3.02
From: THE ohio state university

Since last post: 7508 days
Last activity: 7401 days

#9 Posted on
My personal voting:

1) Tim Duncan
2) Shaquille O'Neal
3) Jason Kidd
4) Tracy McGrady
5) Gary Payton

GP is getting no rub, but dude, the Sonics are the 7th seed in the West. How did this happen?


---

"somewhere down in suburbia it ain't right"
Quezzy
Scrapple



Since: 6.1.02
From: Pittsburgh, PA

Since last post: 1492 days
Last activity: 1491 days

#10 Posted on
Yeah Sonics are doing pretty good, and Payton should get some consideration, but it's the seven spot. I mean what good teams are they actually beating? They are beating an old aging Jazz team and a very young Clippers team. After that the rest of the teams aren't competitive whatsoever. But then again they WERE one of those teams last year and now they aren't.


---

Lance's Response:

THAT IS AWESOME!
ekedolphin
Scrapple



Since: 12.1.02
From: Indianapolis, IN; now residing in Suffolk, VA

Since last post: 74 days
Last activity: 60 days

#11 Posted on | Instant Rating: 4.52
I will say this about Shaq-- he finds a way to win. Doesn't matter if Kobe's out or not-- if Shaq's in the game, the Lakers always have a chance to win.

Kobe puts up comparable numbers, but for some reason he doesn't seem as able to will his team to a victory by himself. I guarantee the Lakers are very concerned about Shaq's injury. If he's ineffective or can't go in the playoffs, L.A. is in a lot of trouble-- and I don't see 'em getting out of the West.

With a healthy Shaq, or even an 80% Shaq, I honestly don't see anyone beating the Lakers. Maybe the Kings, if they can shoot the lights out on 'em. But no one, I mean no one, can stop the Shaq. It's true today just as it was nine years ago.


---
"If there's anything I hate, it's a loud-mouthed Canadian with blonde hair who dresses like a rock star... except you, you're cool."
--Kurt Angle to Chris Jericho, Smackdown 4/11/2002

Support your local indy fed. Mine is WCWO.
JayJayDean
Scrapple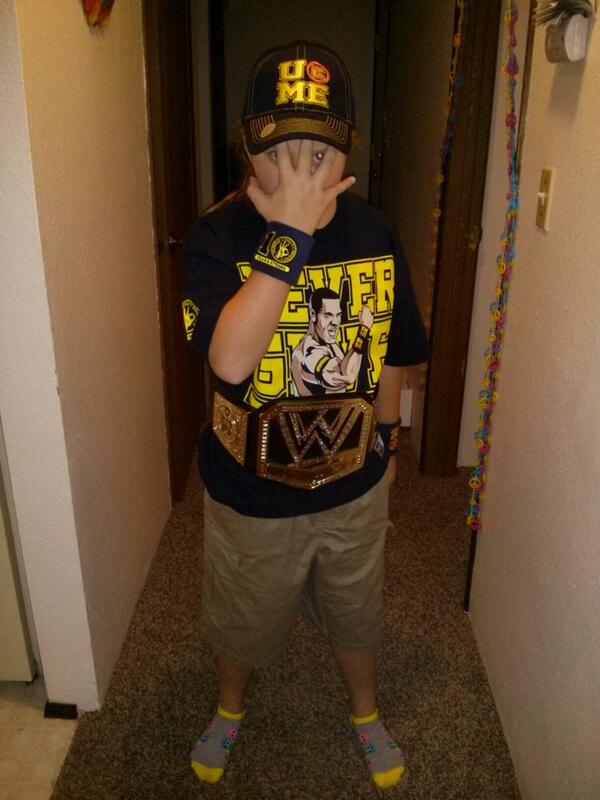 Since: 2.1.02
From: Seattle, WA

Since last post: 2569 days
Last activity: 2146 days

#12 Posted on
My MVP ballot:

1) Duncan. Without him, the Spurs may be the worst team in the NBA by a lot. See: the year the Admiral got hurt and the Spurs won 16 games. Duncan is the most consistent money player in the league with no weaknesses *cough*Shaqfreethrows*cough* is gets 20 and 10 every night despite being *the* focus of the other team's defense every game.

2) Kidd. The best playmaker in the league, but face it, if the Nets were in the West they would be fighting with the Sonics and Jazz, not the Kings and Mavs. Plus, without Kidd and Duncan I think the Nets would beat the Spurs easily.

3) McGrady. Orlando wins 43 games so far with no Grant Hill? Good enough for me. I can only name Darrell Armstrong and Mike Miller as other players on the Magic, so T-Mac's got to be BALLIN'.

4) Payton. A homer pick, but if you flip the Sonics schedule to have them in the Eastern Conference they would have 48 wins, 3 less than the Nets. Plus, if I wasn't a Sonics fan, I could name even less Sonics than I can Magic players.

5) Paul Pierce. The best player on the Celtics gets plus points for raising his game, minus points because Antoine Walker is, despite his many faults better than any teammate the other four guys I listed has. It's too bad that they might have to play the Bucks in the first round if the Bucks can come together.

6) Shaq. "Dear Mr. Big Aristotle, Obviously you are not the sixth-best player in the league. However, if they gave the MVP to the best player in the league every year, MJ would have would 10 or 11 of them. (Charles Barkley said that.) Please enjoy your third straight championship. Ever given baseball a thought? Regards, JJD"

7) Allen Iverson. Led the league in scoring by, what, five points per game. Points off for getting hurt and having a terrible shooting percentage.

8) Ben Wallace. The guy (1) is a total beast on the boards and on defense, and (2) has the best hair in the league, night in, night out.

9) Vince Carter. Got hurt. Team won 10 in a row. Shoulda got hurt sooner, might have been ranked higher.

(Just kidding about VC.)