Doc_whiskey
Frankfurter



Since: 6.8.02
From: St. Louis

Since last post: 399 days
Last activity: 399 days

#1 Posted on
I just got done watching PTI, and their "5 good minutes" were with Norman Chad. While Wilbon has always been big on hockey, Chad bashed the NHL basically saying he would rathar watch reruns of old TV shows than game 7. Its not just limited to shows such as PTI and around the horn, sports columnists all over the country seem content to bash hockey, maybe due to the fact that it isn't popular. Even shows such as sportscenter during the regular season devote a very small amount of time to hockey compared to the NFL (understandable), and the equally low rating grabbing NBA. Do you think the media brushing off hockey as a fun sport to watch may be hurting the game. If your average Joe that never watched before sees all these people treating hockey like its no big deal, do you think that may affect his desire to watch?


---

So I pranked him...to death.....with a tire iron!
Promote this thread!
StaggerLee
Scrapple



Since: 3.10.02
From: Right side of the tracks

Since last post: 642 days
Last activity: 642 days

#2 Posted on
There is a guy who writes for the Virginia Pilot and every year he has to mention how "boring" a 1-0 game in the NHL playoffs are.

Bunch of frieking assclowns! If it doesnt have a lot of scoring, they think it sucks. If that is true, why isnt the AFL raking in the ratings points?


Grimis
Scrapple



Since: 11.7.02
From: MD

Since last post: 4418 days
Last activity: 2873 days

#3 Posted on | Instant Rating: 7.29
The problem is not the fact that the media is harping on 1-0 games, but the fact that the media is harping on 1-0 games with the game as clogged up as it is. With all of the cluthcing and grabbing, it's amazinganybody can score half of the time.


---

"Certainly one of the chief guarantees of freedom under any government, no matter how popular and respected, is the right of citizens to keep and bear arms. This is not to say that firearms should not be very carefully used and that definite safety rules of precaution should not be taught and enforced. But the right of citizens to bear arms is just one more guarantee against arbitrary government, one more safeguard against a tyranny which now appears remote in America, but which historically has proved to be always possible."
- Sen. Hubert H. Humphrey, 1960
vsp
Andouille



Since: 3.1.02
From: Philly

Since last post: 6182 days
Last activity: 2437 days

#4 Posted on | Instant Rating: 0.00
Same thing happens with soccer -- sports pundits across the country regularly bash it for being "boring" and "a game where nothing ever happens" and such.

Oddly, I lean the other way; I can't stand basketball largely _because_ it's Short Attention Span Theater, where someone's putting the ball in the air every 24 seconds, and both teams fulfill the primary point-scoring objective 40 or 50 times in every game. A run in baseball, a TD or FG in football, a goal in hockey, or a goal in soccer is an EVENT; a basket in basketball is meaningless until the last three minutes or so.



---

"You may be wondering why I have been making so many references lately to Fox News. The reason is that it is now my cable news network of choice -- because if Iím going to watch the news and be lied to, I want it to be ridiculously obvious that I am being lied to." -- Center for an Informed America, Newsletter #34
Broncolanche
Sujuk



Since: 2.6.03
From: Littleton, CO

Since last post: 4313 days
Last activity: 3565 days

#5 Posted on
I blame the NHL's poor marketing to the casual fan, thus leading to overall apathy in the media (unless you live in a major NHL market). Plus there's the whole talk of "opening up the game" some more to increase scoring, which. . .well, hasn't happened.

ABC/ESPN's coverage of the NHL this year (and their big boner over the NBA) speaks volumes for the state of hockey in America. It's a damn shame too because hockey is such a kick-ass sport. Here's hoping Bettman buys a clue during the offseason (which is unlikely).

(edited by Broncolanche on 10.6.03 0850)
messenoir
Summer sausage



Since: 20.2.02
From: Columbia, MO

Since last post: 3695 days
Last activity: 3561 days

#6 Posted on
I agree re low scoring games. People seem to hate it when the defense, gasp, plays well. So therefore rules are changed to further tie the arms (legs) of the defense, thus changing how the game has always been played.

There's a difference between a low scoring game as the result of sloppy play, and a low scoring game where a huge amount of strategy goes into scoring once. That means more then, as someone said, basketball.

Now, I enjoy soccer more, because I tend to enjoy larger arenas and playing surfaces. Hockey does tend to get too crowded.
Mr. Heat Miser
Blutwurst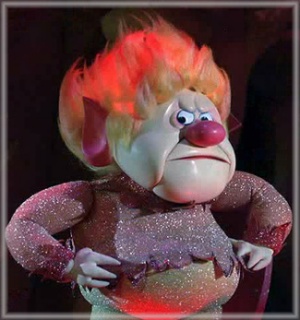 Since: 27.1.02

Since last post: 5694 days
Last activity: 3796 days

#7 Posted on
And the crowded rink is part of the problem. The players have gotten so much bigger over the last 15 yrs, that, combined w/ the trap, there's no room to skate anymore, and THAT is what kills the excitement of the game. 1-0 games are fine, but there's so much less movement in the game than there used to be, and that's what makes it less exciting. Skills aren't being exhibited to the same degree.
If only the NHL had mandated that new arenas switch to Olympic sized ice surfaces, the trap wouldn't be near as effective, and the game wouldn't be the clutch and grab fest it's evolved into.


---

-MHM, winner of the 2000 Throwdown in Christmastown.
dunkndollaz
Banger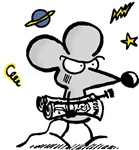 Since: 3.1.02
From: Northern NJ

Since last post: 1354 days
Last activity: 810 days

#8 Posted on
Good luck getting any team in the NHL to take out seats for a larger ice surface - it will never happen no matter how good it may or may not be for the game itself.

The NHL is notorious for shooting itself in the foot - back in late 80's and early 90's the league was getting some decent coverage/ratings and instead of re-upping their national TV contract with ESPN, they took more $$$ but far less exposure from Sportschannel (who and where are they now ?)- then in 1994 right after the Rangers won the Cupand there was a ton of national attention on the sport, Major League Baseball went out on strike just before the 94-95 season was going to start so of course the NHL owners locked out the players - then came the advent of the Neutral Zone Nap courtesy of Jacques Lemaire and the devils - very effective but BORING hockey.......I say take out the Center Red Line and eliminate the two-line pass - it will open up the offense and speed up the game - it's not the only solution but it would help

and look for another lockout/work stoppage in 2004-05 when the CBA is up - i heard Gary Bettman on the radio yesterday and he hinted at a Hard Cap and a smaller revenue percentage for the players and I don't see the players association saying yes to either option. Enjoy next year while we can - Let's Go Rangers !!!


---

5 Time 5 Time 5 Time 5 Time 5 Time Wiener of the Day Runner-up
Mr. Heat Miser
Blutwurst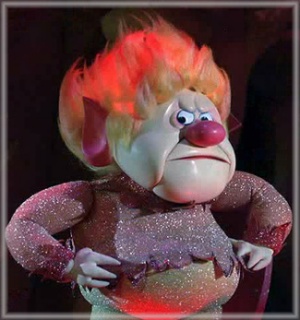 Since: 27.1.02

Since last post: 5694 days
Last activity: 3796 days

#9 Posted on
Originally posted by dunkndollaz

---

Good luck getting any team in the NHL to take out seats for a larger ice surface - it will never happen no matter how good it may or may not be for the game itself.


---


Agreed completely - larger ice surfaces might have had a chance if it was mandated before all these new arenas opened, but now there's no way. I think the only teams that really need new digs are the Islanders and the Penguins.

Removing the red line is worth a try, and I think that during the preseason they should experiment w/ putting the net back where it used to be (with less room to the boards), to see if it speeds things up at all. Could be worth a try.


---

-MHM, winner of the 2000 Throwdown in Christmastown.
fuelinjected
Banger



Since: 12.10.02
From: Canada

Since last post: 6411 days
Last activity: 6411 days

#10 Posted on

I would also like the bigger ice surface but I don't know how feasible that is.

Some of the better suggestions I've heard:

-Take out the red line. Icing occurs from behind your own blue line.

-Move the goals back to where they were before

-Changing the goal posts so they curve inwards slightly so if a puck hits the post, its more likely to bounce in.

-Work on reducing the chest protector size of goalie's equipment ONLY if they ban those new Synergy sticks.

-Reduce the number of dressed players from 18 & 2 goalies to 16 & 2 goalies thus reducing the amount of "fringe" players that came with expansion.


tarnish
Landjager



Since: 13.2.02
From: Back in the Heart of Hali

Since last post: 283 days
Last activity: 3 days

#11 Posted on | Instant Rating: 7.03

I agree with moving the nets back to where they were. The idea of getting rid of the red line has promise, but if you use the blue lines for icing, regardless of whether it's "touch" icing or not, defensemen just aren't going to go for the puck when a forward's been collecting a head of steam for 2/3 of the rink. If you start allowing two-line passes but leave the red line in for icing, teams are likely to start playing more defensively in order to eliminate cherry picking. Making the ice bigger sounds like an obvious choice, but it's the one with the most practical and logistical issues attached. Some also argue it has created other problems in the international game.

For those keeping score, the trap is widely considered to have been invented by the Swedes in the 70s in an attempt to foil the precision passing and control game of the Soviets. Ironically, the Neutral Zone Trap has been likened strategically to the Russian tactics against the Nazis in WWII.

But the trap itself isn't the problem; the wheel-side or left-wing lock is just as bad, as are the 1-2-2 systems of Ottawa and Dallas. Essentially, more and more teams are employing defensive strategies that start at the opposition's blue line instead of their own. That's what needs to change, but nobody seems to know exactly how to accomplish it. Until then, look forward to more counterpuncher vs. counterpuncher style battles.



---

/tarnish...

Did you walk to school or bring a lunch?

The Thrill
Banger



Since: 16.4.02
From: Green Bay, WI

Since last post: 3338 days
Last activity: 279 days

#12 Posted on
"America may have some problems, but it's our home. Our team. And if you don't wanna root for your team...then you should get the hell out of the stadium. Go America."
--Stan Marsh, South Park
---
Originally posted by dunkndollaz

---

Sportschannel: who and where are they now?

---


I remember those guys...they'd televise Midwestern Collegiate Conference post-season hoops tourneys! (Let's go UWGB Fighting Phoenix!)

I believe they got bought out and became Fox Sports Midwest, or something like that. Don't know how the great 2002 shutdown of some Fox Sports channels affected 'em, though.

Ann Werner, who used to work at my station, was there in the Sportschannel days. I think the Fox buyout was what triggered her jump to ESPN.


---

Star wipe, and...we're out.
Thrillin' ain't easy.
.
.
THE THRILL
ACW-NWA Wisconsin Home Video Technical Director...& A2NWO 4 Life!


All-Star Championship Wrestling...now a proud member of the NWA!





brick
Bockwurst



Since: 17.1.02
From: Pittsburgh, PA

Since last post: 3688 days
Last activity: 3684 days

#13 Posted on
Hockey's biggest problem, IMO, has been the rapid expansion in recent years. The owners greedy for the quick money an expansion team pays for the rights to a team have mortgaged their future. Now the TV money has to be split up 30 ways.
This has also diluted the talent. Now I know there is more Europeans than ever in the NHL but imagine the increase in speed and skill of the game if the NHL hadn't added all the expansion teams in the last ten years.
It might not increase the scoring since teams would also have more skilled defenceman to go along with the higher concentration of skill offensive players. But Iím not looking for more scoring; Iím looking for better play. I love a 1-0 game, if itís well played, because every rush could be the one that changes the game. Clutching and grabbing sucks.



---

Now you will receive us.
We do not ask for your poor, or your hungry.
We do not want your tired and sick.
It is your corrupt we claim.
It is your evil that will be sought by us.
With every breath, we shall hunt them down.
Each day we will spill their blood, 'til it rains down from the skies.
Do not kill. Do not rape. Do not steal. These are principles which every man of every faith can embrace.
These are not polite suggestions, these are codes of behavior, and those of you that ignore them will pay the dearest cost.
There are varying degrees of evil. We urge you lesser forms of filth, not to push the bounds and cross over, in to true corruption, into our domain.
For if you do, one day you will look behind you and you will see we three, and on that day you will reap it.
And we will send you to whatever god you wish.
Collin & Murphy MacManus
Big Bad
Scrapple



Since: 4.1.02
From: Dorchester, Ontario

Since last post: 1632 days
Last activity: 1201 days

#14 Posted on | Instant Rating: 5.54
---

Hockey's biggest problem, IMO, has been the rapid expansion in recent years. The owners greedy for the quick money an expansion team pays for the rights to a team have mortgaged their future.

---


I could not agree more. Nine teams in thirteen years! That's madness. And the 'new markets' (places like Atlanta, Florida, Carolina) were lost causes going in and are proving to be dead to hockey's appeal.

And the more teams means more untalented grinders. The cult of Don Cherry will say stuff about how "Oh, these are hard-working Canadian boys..." Give me a break. I want to see the best players in the world perform, and if they're Canadian, that's just an added bonus. The game is just so...damn...boring. I may hate the Devils more than any other professional sports team; hell, at least the Yankees didn't actively find a way to ruin the game itself.

The point is that the media isn't ruining hockey. The NHL is ruining hockey. After next season, we're going to see the labour war to end all labour wars. There probably won't be NHL hockey in 2004-2005.

(edited by Big Bad on 11.6.03 1813)

---

Over 1350 posts and still never a Wiener of the Day!

In the issues of December 16th, 2000 to November 10th, 2001, we may have given the impression that George W. Bush had been legally and duly elected president of the United States. We now understand that this may have been incorrect, and that the election result is still too close to call. The Economist apologizes for any inconvenience.
--- The Economist, 11/17/01