Alessandro
Lap cheong




Since: 2.1.02
From: Worcester MA

Since last post: 121 days
Last activity: 12 days

#1 Posted on | Instant Rating: 5.55
* The Simpsons ("Homer the Whopper"): I thought it was a pretty fun episode, or maybe I'm just biased due to my comicbook-geek leanings ... and why did they have to bleep out the word "masturbate," anyway?

* The Cleveland Show ("Pilot"): A couple of funny moments, but nothing that really blows me away. I've heard that later episodes are much better, but I'm not getting my hopes up (although I did enjoy the theme song) ... Seriousy, do we really need THAT much Seth MacFarlane? I mean, seriously?

* Family Guy ("Road to the Multiverse"): I'm always a sucker for a good alternate universe storyline (it's why I stuck around with "Sliders" long after the show had jumped the shark) ... It was nice to see the "Robot Chicken" cameo, although a bit disingenuous of them to poke fun at mentioning old 80s cartoons just for the cheap nostalgia factor in lieu of actual jokes ("Transformers and He-Man, yay! Those shows existed!").

* American Dad ("In Country... Club"): Far and away the funniest show of the night, and another clear sign (to me at least) that Seth's best work can be found in this series ... Nice touch with the "Agent Orange" attack, and the guy answering his cellphone when he was supposed to be dead.

(edited by Alessandro on 29.9.09 1249)

---

Santino continued his tradition of coming down to the ring, being ten times funnier and more interesting than the other guy, and then getting his ass beat. He said to Rey Rey "anyone who a wears a mask eesa either incredibly ugly, incredibly stupid or...eesa the batman!" Man, if this guy could only wrestle he'd be King Korn Karn by now. Homeslice doesn't even have a finisher. -- Matt Fowler




FALCONNNN PAWNCH!!!
Promote this thread!
CRZ
Big Brother
Administrator



Since: 9.12.01
From: ミネアポリス

Since last post: 1 day
Last activity: 1 day


ICQ:
#2 Posted on | Instant Rating: 8.85
This should have been four threads! Only I was too lazy to start any of them last night.

Lazy man's reviews:

Simpsons: Eh.

Cleveland: Okay? I'll give it a chance (if there isn't a compelling football game on)

Family Guy: Pretty good!

American Dad: Pretty gooder!


---


It's False
Scrapple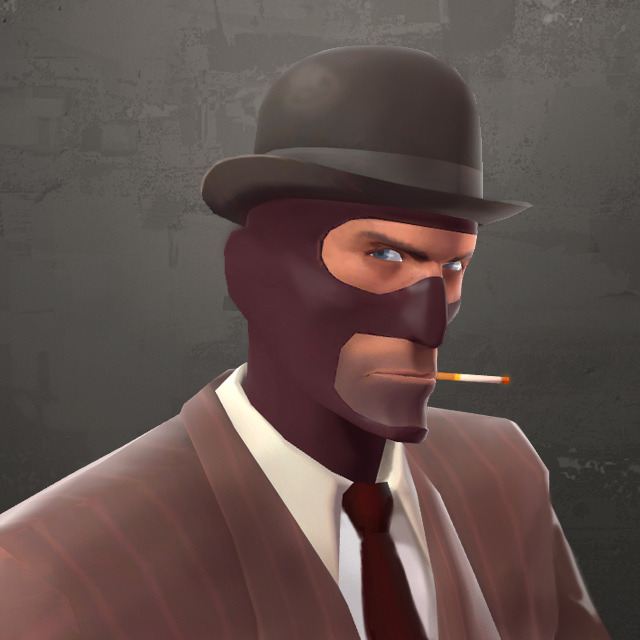 Since: 20.6.02
From: I am the Tag Team Champions!

Since last post: 1222 days
Last activity: 469 days

#3 Posted on | Instant Rating: 2.55
You beat me to this one by a few minutes, which shows how off my timing is.

Here's the thing about "The Simpsons" and the bleeped word. Family Guy can get away with it, because they've always used the "Viewer Discretion Advised" disclaimer before a show starts. It's expected, because that's the show's style. I assume the word got bleeped because the disclaimer wasn't (nor has it ever been) used before the start of "The Simpsons". What really bothers me about it is that the show has NEVER needed to resort to that kind of humor before. I get that Seth Rogen wrote the episode, but that doesn't take away from the fact that adding a blatant masturbation joke to "The Simpsons" feels incredibly forced when they've never done anything like that in the past. In many ways, I'm glad it's still around, but when I see recycled plots like last night's and the type of crude humor needed to generate any kind of laugh, it just makes me think the show should have ended after 10 or 15 seasons instead of chugging along at Season 21. Last season's finale showed that "The Simpsons" can still be funny, so I'm hoping this was just a hiccup on their part.

It's almost like someone didn't have enough faith in Cleveland to just start his own show, because that was an EXTENDED opening sequence in Quahog. I remember that after the first episode of "American Dad", fans were ready with torches and pitchforks, but AD ended up surpassing Family Guy in terms of quality, so that's more than enough reason to stick with Cleveland for now. Compared to the original AD pilot, this wasn't nearly as bad.

Last night was Family Guy's best episode in years. I don't think anything can top the Disney sequence and the major punchlines that came with it. I almost thought they'd add Human Brian to the cast before they faked us out with the all-too-sudden "Oh, he got hit by a car".

And yes, American Dad was the best show of the night. Only Steve could come out with PTSD after a war reenactment (a VIETNAM reenactment, no less). Buckle's "death" scene was hilarious and Roger torturing Stan with the "Sex and the City" script was too good. I remember when AD had its naysayers (still does, I'm sure), but it's worth mentioning again that it's outdone FG in terms of quality.


---

All hail the Hypno-Toad
Tenken347
Knackwurst



Since: 27.2.03
From: Parts Unknown

Since last post: 8 days
Last activity: 1 day

#4 Posted on | Instant Rating: 5.03
Yeah, AD is the only show on Sundays that I still look forward to. Simpsons has seen an upswing in quality over the past two seasons, but that's mostly because it hit about as rock bottom as possible around the time the movie came out, and, as others have pointed out, they've started thieving their own old plots. At least now they can get through an entire episode using less than three distinct plots. Cleveland Show was pretty "eh," but I'd really expected it to be a lot worse. I've been pretty done with Family Guy for a while now, and last night's episode didn't do anything to wow me. It's not that Family Guy really bad or anything, it's just gotten incredibly mediocre.

So, to recap: First hour and a half - "eh," last half hour - "total awesomesauce." And why won't any other networks counter program toward me on Sundays? I'm right here waiting to switch to your network!
geemoney
Scrapple



Since: 26.1.03
From: Naples, FL

Since last post: 12 days
Last activity: 1 hour

#5 Posted on | Instant Rating: 7.36
Yes, AD was awesome last night, and Family Guy was pretty good too. I especially liked the Disney sequence and the Robot Chicken joke (again), with Stewie this time being the one who needles Chris (Seth Green) about it. Didn't even bother to watch The Cleveland Show.
CRZ
Big Brother
Administrator



Since: 9.12.01
From: ミネアポリス

Since last post: 1 day
Last activity: 1 day


ICQ:
#6 Posted on | Instant Rating: 8.85
Well, ABC and CBS have carved out their niches on Sunday - CBS gets old people and folks who like "The Amazing Race" and ABC gets...whoever watches "Extreme Makeover: Home Edition?"

This post was more an excuse to embed the FOX Sunday lineup since the whole thing is currently available on Hulu - for a limited time, anyway...

Watch Brothers 1x1 "Pilot"


Watch Brothers 1x2 "House Rules-Anniversary"


Watch The Simpsons 21x1 "Homer the Whopper"


Watch The Cleveland Show 1x1 "Pilot"


Watch Familiy Guy 8x1 "Road to the Multiverse"


Watch American Dad! 5x1 "In Country... Club"


I hope you enjoy ads for INTEL!


---


Big Bad
Scrapple



Since: 4.1.02
From: Dorchester, Ontario

Since last post: 950 days
Last activity: 519 days

#7 Posted on | Instant Rating: 5.75
Whoa, Seth Rogen wrote that Simpsons episode? I had no idea --- didn't even recognize him as the guest voice of the trainer. I thought the bleeped joke was actually funnier as a bleep, since it seemed so random and it led to a few moments of trying to figure out what Homer actually said. Okay episode, nothing to write home about....is Rogen the second 'celebrity writer' after Ricky Gervais?

Cleveland Show, meh.

Family Guy was fantastic, and that Disney sequence was indeed genius. Best episode of this show in a long time.

American Dad was also fantastic, though with this show, that's par for the course at this point.


---

Kirk, crackers are a family food. Happy families. Maybe single people eat crackers, we don't know. Frankly, we don't want to know. It's a market we can do without.
supersalvadoran
Sujuk



Since: 10.1.08
From: westbury, new york

Since last post: 1773 days
Last activity: 739 days

#8 Posted on | Instant Rating: 3.56
"YOU IN VIETNAM, BITCHES!!!"

American Dad just killed it for me, it was so damn funny. The whole episode was filled with awesome: Roger's prep for the PPV (both getting the code & killing the bird in amaretto and creme de menthe(sp.?)), steve's voiceovers during the country club reanactment, the 'dead' soliders, "MIND QUAD", the rambo bits after Steve goes postal- it just kept on coming, one great joke after another. One of the best AD shows I have ever seen.

As for the others, FG was good but pale in conparsion to AD. Still, a lot of hits and not too many misses. And unlike the latter half of last season, at least the misses weren't as long or torturious. A good start to the season. The Simpsons was ok, nothing that really stood out for me. And the Cleveland Show? Color me disappointed. I like the theme song and I think Tim the bear will be a awesome character when given the chance. But the rest felt like a ordinary FG ep., even the flashbacks. I was hoping they would make it slightly different and they may still do so, but I'm not sure it's going to be really good in the long run.

Overall, a decent Animation Domination. But KOTH > Cleveland, so far.


---
lotjx
Scrapple



Since: 5.9.08

Since last post: 704 days
Last activity: 543 days

#9 Posted on | Instant Rating: 2.23
I actually thought Cleveland was a bit better then Family Guy. Cleveland's rant at the beginning was something I always wanted to see. I skipped Simpsons since it needed to leave 5 years ago. I am actually glad King of the Hill is gone that show was so boring. The Disney version of the Family Guy crew was amazing. I was a little shocked by more fluid and visual that scene was compared any other 2D Disney movie in years. AD has been great for two years now. Its a nice start to the season.