EastCoastAvenger
Bockwurst




Since: 4.1.02
From: Clearwater, FL

Since last post: 4417 days
Last activity: 1764 days

#21 Posted on
One of my personal favorites, because it was so funny, was the time (during a tag match) Angle fell face-first into HHH's lap. HHH looked absolutely disgusted, pushed Angle away and shivered as he tagged in his partner. Priceless!


---

A friend in need is a friend indeed,
but a friend with weed is MUCH better!
rockdotcom_2.0
Frankfurter



Since: 9.1.02
From: Virginia Beach Va

Since last post: 3006 days
Last activity: 493 days

#22 Posted on
My fave moments are

1) His "interview" with the Rock before he beat the Rock for the title late in 2000. I cant remember the PPV, though. It was classic heel Angle spliced in with a couple of old Rock interviews. Funny as hell.

2) Him drinking beer with the Acolytes late in 2001. One of his few good moments as a face.

3) His "i tear my quadricep all the time" remark. I was rolling.

4) Any of his skits with Austin last summer. Some of the funniest stuff Ive seen on WWF tv.


---

Lyrically Im supposed to represent, Im not only a client Im the player-president.....

The Notorious B.I.G.
sergeial
Boerewors



Since: 27.2.02
From: Minneapolis

Since last post: 5462 days
Last activity: 5378 days

#23 Posted on
My favorite Angle moment is my sig. But it is obviously one of many great moments. He was great before his face turn but since his turn back to heel he has been gold, both on the mike and in the ring.


---

"I tear my quadracep all the time! I tore it this morning, I'm fine!"-- Kurt Angle
mskj
Summer sausage



Since: 10.1.02
From: Tennessee

Since last post: 3392 days
Last activity: 7 days

#24 Posted on
This is it folks. I laughed at this till i was crying. From CRZ's recap:


LILIAN GARCIA stands with Kurt Angle and asks for reaction to the Triple Threat decision. "Oh, I was expecting it. I wasn't surprised at all. In fact, I thought, why stop there? Why not add the Big Show, or Chris Jericho, or the whole state of Nebraska for that matter? And don't you think a wrestling ring is a little old school, Lilian? Why not put the match in a shark tank, with real live sharks? Hungry sharks! And the only way to beat your opponent is to stuff him down a shark's throat, and pin the shark. Wouldn't that be a hoot? But the way I see it, nothing would surprise me. Because it's quite obvious that that the WWF, and its mostly ignorant fans, would stop at nothing to see me lose this title. But guess what, Lilian? When it's all over with, the Rock, the Brahma Bull, the Great One; and Triple H, the Game, will be leaving this arena just like the people who came to see them...depressed, disappointed, and most of all losers, and that is true."

HAHAHAHAHAHAHA. I love it.

Edit: Here is the link.
http://slashwrestling.com/smackdown/010201.html


(edited by mskj on 27.2.02 1824)
---
Updating Ohio State's basketball record could get to be a chore. Just remember, Michigan sucks.
dMp
Knackwurst



Since: 4.1.02
From: The Hague, Netherlands (Europe)

Since last post: 167 days
Last activity: 5 days

#25 Posted on
surprised thisTeam ECK moment hasn't been brought up..
Sure, it was E+C and Foley who did most of it, but Kurt did so well delivering the punch line..

'Hey, that's my chickensuit!'



---

"...And I use that to fuck them some place fairly uncomfortable."
"What, like the back of a volkswagen ?"
-Mallrats
Eli 300
Longanisa



Since: 1.2.02
From: Miami, FL

Since last post: 6921 days
Last activity: 6771 days

#26 Posted on
Geez, I was going to talk about the "Shark Match" but mskj beat me to the punch. That and The Showster were probably the two funniest WWF moments ever for me. The great thing about the Shark Match joke is that he was absolutely right - matches were getting out-of-control gimmicky around that time. The "dangerous dork" quote and Angle's celebration of his first year in the WWF also stand out for me.


---

"Don't eat crackers in the bed of your future, or you might get scratchy" - The Tick
Big Bad
Scrapple



Since: 4.1.02
From: Dorchester, Ontario

Since last post: 907 days
Last activity: 476 days

#27 Posted on
When he was feuding with Big Show, and asked Boss Man and Bull Buchanan for help:

Angle: I got this problem with the Big Show, and the Acolytes just kicked me out--hey, you guys don't like the Big Show, right?

Boss Man: As a matter of fact, I yanked his dead daddy right off the grave - drove him through the cemetary - at a high rate of speed!

Angle: Riiiight...


---

I was born in a manger, like that other guy. You know, he wore a hat?
Wyn
Longanisa



Since: 28.2.02
From: Indiana

Since last post: 6948 days
Last activity: 6943 days

#28 Posted on
1.) I AM THE BABY GAME! / the whole skit.

2.) Hey, that's my chicken suit!

3.) Ok, so he's a dork, but he's a dangerous dork. He's -our- dork.

4.) I tear my quad all the time.. I tore my quad this morning. I'm here! I'm fine!

5.) The fact that he's taken the "What?" annoyance on as his own personal heat, in addition to the "You Suck" chant to his intro music.


(On that note, is anyone else tired of the whole "What?" thing? It's grating my nerves, but I'm sure it'll last at least three more months.)


---

Jekyll and Hyde had nothin' on me. >8D
GREGOR THE BAD
Pinkelwurst



Since: 1.3.02
From: Dundee, Scotland

Since last post: 7037 days
Last activity: 7029 days

#29 Posted on
I just found out about and logged into this forum? My favourite moment was when Angle tried to get Kane to go after UT by saying that UT and his family didn`t invite him to Thanksgiving but you could come over to my house for Xmas, or do you celebrate Hannukah?
RKMtwin
Boudin rouge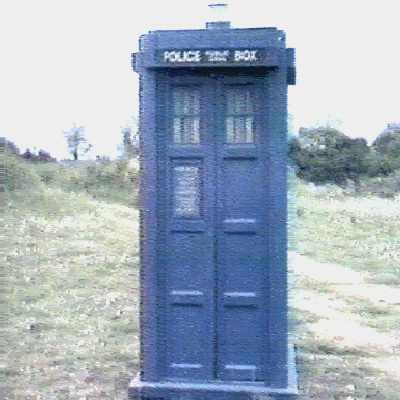 Since: 1.3.02
From: Denver, Colorado

Since last post: 4608 days
Last activity: 4051 days

#30 Posted on
I consider myself a "smart" fan but I am a KAYFABE MANIAC!!!
Kurt Angle is friggin' great!

I'm sure much of what he's done has already been covered, but I have two things of note I'd like to mention, although there are far too many to pick from:

-Kurt Angle's premiere at Survivor Series '99 was great when, during his match with Shawn Stasiak, with little provocation, he steps out, grabs the house mic and tells the fans, "You DO NOT boo an olympic hero!" I laughed throughout the whole match after that, and I knew Angle was going to be a big star.

-Like it or hate it, "WHAT?!" is here to stay, at least for a while, and if there's been anybody who's helped (or is to blame) for this phenomenon, it's Kurt! His reaction to the fans during his promos to this phrase is so classic! In a day and age where, apart from a handful of WWF superstars, most wrestlers in the WWF don't react directly to the crowd, Angle does, and it's very apparent when he gets pissed about the crowd chanting, "WHAT?!"
Pages: Prev 1 2