CRZ
Big Brother
Administrator



Since: 9.12.01
From: ミネアポリス

Since last post: 2 days
Last activity: 23 hours


ICQ:
#1 Posted on | Instant Rating: 9.00
http://proelite.com/

Caught the replay tonight - not exactly an auspicious debut, given the ending of the main event, but the rest of the card that aired was entertaining enough.

Hey, how about that chick MMA?

I was surprised to see noted MMA expert Bill Goldberg on commentary - either I'm really out of the loop or that was a last minute addition. (Maybe both.) But he did do some PRIDE commentary in the past, right?

Looks like replays continue all week on SHO and SHO2 - keep in mind if you're taping it...they went about a half hour longer than their window so you will need to make a manual adjustment. (Also, if you're avoiding spoilers, probably avoid the rest of this thread.)

If you REALLY have time to kill, the unaired undercard is streaming for free at their website. I think I'll wait for Meltzer to tell me which matches are worth watching before I try tackling THAT.


---
Promote this thread!
Deputy Marshall
Liverwurst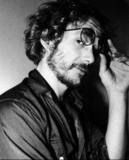 Since: 28.6.04
From: Troy, NY

Since last post: 2605 days
Last activity: 2126 days

#2 Posted on | Instant Rating: 5.45
I was expecting a lot less than I got tonight from this show. There were some pretty entertaining moments, and even the main event going down the way it did (which pissed me off to no end) was interesting in that they had cameras and mics EVERYWHERE covering all the developments as they happened.

That women's fight was great. I'm not going to go into as much hyperbole as the announcers, who treated it at times as one of the greatest fights EVAR~!, but I'd definitely put it on par with the better fights I've seen over the past year. It was sloppy when it got to the ground, so if you're looking for a technical masterpiece you'd be disappointed. However, it was ridiculously entertaining. And this coming from a guy who didn't find any of it sexually arousing! (I guess I might be gay.)

I really hadn't paid much attention until I went to the website yesterday morning and saw the two commentators listed on the website - Goldberg and Mario Lopez. Mario, unfortunately, was MIA. I don't think Goldberg was a last-minute addition, because in the preview they've been airing on Showtime the past two weeks, he's all over it providing analysis. For what it's worth, I personally don't think he did a bad job. I think it's amusing that on the website they didn't mention that their play-by-play guy was Mauro Ranallo, so casual fans would probably have gone to the website with the impression that either the pro wrestler or Slater were providing play-by-play.

If anyone's looking for a recap and review, I posted one to my LJ (here) because I was a total insomniac last night. Just as a warning, it's long. WON long. And it definitely can't be considered "expert analysis."

I know I'm a mark, but good freaking God do I hate Frank Shamrock. Go back to getting people to pay you to watch them work out and giving them a worthless certificate in your name. Please.

(edited by Deputy Marshall on 11.2.07 0424)
---

Suggested Purchase of the Week
Good Omens: The Nice and Accurate Propheices of Anges Nutter, Witch (The W at Amazon) by Neil Gaiman & Terry Pratchett


The Collected Works of K. Michael Marshall
CarlCX
Salami




Since: 1.5.02
From: California.

Since last post: 2553 days
Last activity: 564 days

#3 Posted on | Instant Rating: 6.82
Feelings are pretty similar--better than I was expecting, but not what I would call great, overall. I think there's a very distinct line between Krazy Horse attitude, which seems entirely centered around showing off for the crowd and generally attempting to be an irritating (if oddly charismatic) jackass, and Frank Shamrock attitude, which is seemingly founded on a complete lack of respect. Horse not touching gloves in the first round was a bit dickish, but Noons had been a little less than kind to him during the pre-fight interviews.

Frank, on the other hand, has no excuse. Kev's right, it's almost heartbreaking, because he very clearly still does have it. Renzo's no slouch, and he was definitely winning in terms of points, but I have very little doubt that Frank would have pulled out the win--every time they went to their feet, Frank was throwing strikes that were in a completely different ballpark than anything Renzo had to offer, and he seemed to be turning up the heat, gradually, whereas Renzo, while dominant on the ground, wasn't getting much done. Were it a five-round fight, I think Renzo could have a better chance at getting a submission, but as it was, I think Frank was working toward a pretty good knockout. That being said, he definitely deserves the DQ loss, and I would hope for some forfeiture from his pay--normally I'd say that he should be suspended, but I doubt that'd mean much to him. No excuse for that kind of shit, and his attitude is the precise opposite of everything we need to be evolving out of in fighting.

I'm okay with folks like Krazy horse, who showboat and act up for the microphone, but don't take liberties with their opponent in the ring--that's just being a character, and while sometimes annoying, that's permissible, and arguably even healthy. Every sport needs some. But there's no place in any combat sport for someone who willfully breaks the rules in such a way as to put his opponent at risk of an injury he had no right to expect. Ridiculous, disrespectful, inexcusable.

On another note entirely, I noticed that my girlfriend, who has a passing interest in MMA but isn't terribly into it, was keenly interested in how the Carano/Kedzie fight went. Potential for a demographic, there.