Excalibur05
Knackwurst



Since: 19.1.02
From: Minnesota

Since last post: 2552 days
Last activity: 2420 days

#21 Posted on | Instant Rating: 7.13
The Zombie is the greatest gimmick ever. With the Zombie Dust, and him actually finding the camera and cutting the promo to it. Brilliant.

Almost every single one of my problems with tonight's show could be solved by WWE moving their tapings to "ECW Sized" venues. The show got killed from the get go by the "Smackdown audience" booing the shit out of Paul E and RVD in the opening segment. If you want to establish an ECW Brand, you can't have that, and that's what's going to happen every week they tape in front of people who bought tickets to see Booker T and Rey Misterio.

That said, I hope they don't do it until after July 11th, because I really want to see an ECW show.


---

Tonight I wanna ruin my life,
I wanna throw it all away,
In a spectacular way
SKLOKAZOID
Bierwurst



Since: 20.3.02
From: California

Since last post: 1329 days
Last activity: 459 days

#22 Posted on | Instant Rating: 7.15
The first 20 minutes were all good. RVD being presented both title belts and setting up the Edge/RVD match did what it was supposed to. Zombie/Sandman was also a strong segment with great promo work from the Zombie and any time Sandman blades his head with a beer can amuses me.

The battle royal, while not very "ECW"ish, was pretty good too. At least, it had a decent payoff with Sabu winning. Keep him strong since he just took out the World Champ.

I liked the ECW entryway setup, but the rest of the arena being basically a WWE arena was kind of weak. I thought ECW ONS really recaptured the feel of ECW and that's what they should strive for. A simple thing like cutting down the house lights and only lighting the ring and entryway could help a great deal.

ECW is supposed to look like a snuff film, not some well-polished production.
jwrestle
Lap cheong



Since: 4.4.03
From: Nitro WV

Since last post: 960 days
Last activity: 277 days


ICQ:
#23 Posted on | Instant Rating: 1.09
Originally posted by Mr Heel II

---

Sandman coming through a Smackdown crowd full of kids just DOES NOT WORK. Actually, the Smackdown crowd doesn't work at all for this format.

---

Yeah, and I hope that changes after they bounce off on there own arenas.

June 26 – Huntington, W. Va. – Big Sandy Superstore Arena
That is there first stand alone taping on a MONDAY at 7pm.

These first two weeks as are probably going to suck and may even be rated "Wrestelecraptacular". I crossing my fingers that the it gets better because the last segment barely saved it from being a total waist of train wreck production.

(edited by jwrestle on 14.6.06 0019)
---
If you can't beat'em whack'em with a chair!
and

______________Don't cross Mr. Cheese!____________Pam Anderson and Trish Stratus make that hot!
Destrucity
Boerewors



Since: 21.4.04
From: New York, NY, USA

Since last post: 5978 days
Last activity: 5885 days

#24 Posted on | Instant Rating: 4.52
Originally posted by geemoney

---

That show was horrible. I mean, really bad. And I'm usually easy to please, but I didn't see any redeeming qualities in this show that makes it look good for the future, or to differentiate it from Smackdown or RAW. It was just....what's the word?....EXTREMELY disappointing.

---
That is exactly what I was going to say, minus the "extremely disappointing" pun. The worst I usually say about a show as a whole is that it's mediocre, but that show was genuinely terrible. The battle royale wasn't awful -- best moment of the show was Sabu telling the crowd to shut up so he could clandestinely hit Big Show with a chair -- but everything else was pretty bad at the very best and painful at the worst.

The biggest problem as I see it: This pre- and post-Smackdown taping schedule is not going to work. Those were WWE fans there for a WWE taping, and their apathy really hurt the show. Not that they had all that much to be excited about, mind you, but ECW fans wouldn't really have cared (or at least would have started some good obscene chants to compensate). The whole show had a not-quite-WWE, not-quite-ECW atmosphere that somehow managed to be the worst of both worlds. It was amateurish like ECW and piled on the pointless, boring segments like WWE.

When they introduced the "exhibitionist," I cringed a little but was holding out hope that it would go somewhere -- didn't ECW stuff always go somewhere? But she said she was going to strip, she said she was going to strip again, and then she stripped in a moderately unsexy fashion (including hilariously not being able to get her bra off). The end. Huh?

I wonder what the average age of everybody who competed tonight was. Thirty-seven? Thirty-eight? Where are the developmental guys? Most of these guys are really old and tired. Not quite the "new breed." As a sort of aside, think about this for a minute: You know how Justin Credible dresses? In 2006, that's the equivalent of a mullet, neon tights and streamers in 1996. ECW isn't supposed to have neon tights and streamers.

There was not a single segment tonight, not a single one, that got me excited or made me smile. I sat stone faced on the couch the whole time.

They'd better turn things around quick or they're in serious trouble. I'll give it another try, but you know what? Maybe I won't. Not because I'm mad -- because I'm bored.


---

I have nothing witty to put here.
RKMtwin
Boudin rouge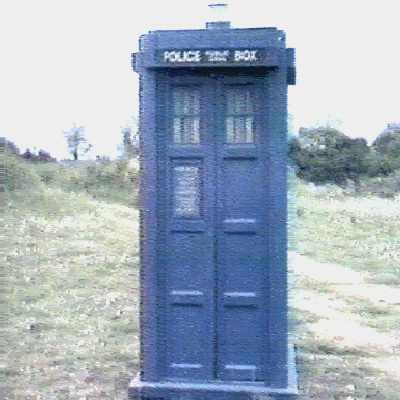 Since: 1.3.02
From: Denver, Colorado

Since last post: 5264 days
Last activity: 4708 days

#25 Posted on | Instant Rating: 5.54
I was utterly UTTERLY disappointed with this first edition of ECW, although I will concur with the other W's about the Zombie. He was THE best part of the show (and the only reason Trinity wasn't was because she wasn't on TV enough).

The wrestling aspect of the show? WHAT wrestling, really? A few contrived spots in the battle royal and a Sandman White Russian legsweep. Yeesh.

It's quite a stretch, but perhaps that poor t&a segment could have been a jab at TNA (that is, of course, if the chick not being able to pull off her bra was intentional). Yeah, I know, that's reaching quite a bit, and would actually require some brilliant thinking, but after watching this inaugural installment of the new ECW, I'm still grasping at straws to find anything really great about it. Hopefully next week will be much better.

I won't give up on the new ECW right away, but unless things improve greatly from tonight, I guess I'll be going back to watching "Whose Line Is It Anyway?" on ABC Family. I'll actually be entertained.


---

Left or Right, apathetic or not... VOTE.


KaneRobot
Morcilla



Since: 24.2.02
From: Bowels

Since last post: 5506 days
Last activity: 4799 days

#26 Posted on | Instant Rating: 5.48
Worst show I've seen in years. If I wanted to watch a shitty, one-hour version of Raw, I'd watch Heat. Mom and dad crowds, generic entrance music, WWE guys being booked to look like fucking Supermen in comparison to the Snapper Carrs of ECW. This isn't the Alliance - it's worse.

But yeah, the Zombie was teriffic. That vampire looks a little too much like Unknown Hinson to me. No one needs to be rippin' off the kang.

Maybe next week will be better. Yeah.


---

http://muhammadhassan.ytmnd.com
NEW March '06 - http://hogancreatedbygod.ytmnd.com
JustinShapiro
Scrapple
Moderator




Since: 12.12.01

Since last post: 1401 days
Last activity: 1053 days

#27 Posted on | Instant Rating: 8.54
That sucked! Worst of all, Kelly. Best of all, The Zombie~~~~~~~~~~~.

Only remotely interesting development was with Cena not being added to the title match at Vengeance, I'd pencil in him getting the belt back at SummerSlam and Triple H's planned title win being postponed again, with Hunter instead wrestling Vince.
Freeway
Scrapple



Since: 3.1.02
From: Calgary

Since last post: 3386 days
Last activity: 3073 days

#28 Posted on | Instant Rating: 6.07
Originally posted by JustinShapiro

---

That sucked! Worst of all, Kelly. Best of all, The Zombie~~~~~~~~~~~.

Only remotely interesting development was with Cena not being added to the title match at Vengeance, I'd pencil in him getting the belt back at SummerSlam and Triple H's planned title win being postponed again, with Hunter instead wrestling Vince.

---


Or DX facing Shane & Vince, depending on how Shawn Michaels' knee holds up.


---

DVDs; Blog
Torchslasher
Knackwurst




Since: 17.1.02
From: New F'n Jersey

Since last post: 210 days
Last activity: 128 days

#29 Posted on | Instant Rating: 5.75
This was just a truly awful show, doing nothing for the ECW mid-card. Am I really supposed to ever care about Justin Credible after the shitkicking squash he got dealt from Angle? I mean, I have always loathed Justin Credible, and I actually felt sorry for him. Did he take a dump in Vince McMahon's bag or something? And do I really care about Balls Mahoney (or any of the battle royal contestants) when the Big Show destroys almost all of them in easy fashion?

I was waiting for any woman on the ECW roster to attack Kelly. I just want an indication that this story will go somewhere, anywhere, other than Kelly is unable to unhook a bra. NEXT WEEK...the stupid exhibitionist tries to pump her own gas! Will she be successful...TUNE IN!

I think the vampire is the artist formerly known as Mordecai, but I'm not 100% sure. And there was word that Joey Styles told the crowd before this show to not use any risque chants, so that's why the crowd was even more subdued than they would usually be.

I'll give it one more week, and then I will have to cut my losses if the show is this bad and counter-productive to the brand again.

(edited by Torchslasher on 14.6.06 0056)

---

Click Here (czwfans.com)

For all your CZW and Nickels Trivia information.


"Look guys, it's 'Lake Man!' Hope you can fit into our NARROW office, Mr. Big Lake" --MST3K The Collection V. 7

Click Here (myspace.com)
drjayphd
Scrapple
Moderator



Since: 22.4.02
From: New Hampshire

Since last post: 403 days
Last activity: 262 days


ICQ:
#30 Posted on | Instant Rating: 7.06
You wanted the best, you got... Out of Context Quote of the Week.
"I know, I know you are saying "sure there was some bad calls, but Jake Gyllenhaal obviously dropped too many easy catches and Ang Lee had some horrible clock management at the end of each half!"" (krakken2000)


---
Originally posted by HairRaiser

---

Originally posted by ecwfan4life2004

---

I only caught the second half of the show so I have to ask, what happened during the 1st half?

---



I'm sure the Zombie will be on YouTube very soon. Go out of your way to see it. That, and RVD's segment were the highlights for me to the show.

---


Alas, the clip WWE has up on the site starts right before the match (the link's broken, try this one (wwe.com) instead) and therefore, no ZOMBIE~! promo.
But nine cane shots and a White Russian Legsweep? Hopefully, the ad wizards crafting SciFi Originals were watching and taking notes.


---
Karlos the Jackal
Lap cheong



Since: 2.1.02
From: The City of Subdued Excitement

Since last post: 2648 days
Last activity: 1603 days

#31 Posted on | Instant Rating: 8.00
Originally posted by ecwfan4life2004

---

who was the vampire? didnt look like gangrel... even though he has been signed for ecw, was that him?

---
Was it Mordecai? I thought he looked like Mordecai.

EDIT! Torchslasha snuck in while I was posting! He agrees!

He also said:

Originally posted by T-Slasha

---

Am I really supposed to ever care about Justin Credible after the shitkicking squash he got dealt from Angle?

---
Yeah, but what choice do they have with Credible? He jobbed so hard last time he was in WWE that I think they only just a few days ago peeled him up off the canvas. They can't really say, "oh but since it's ECW now, he's once again a force to be reckoned with!"


--K




(edited by Karlos the Jackal on 14.6.06 0104)
---
Last 5 movies seen: Down Argentine Way - 16 Blocks - Kiss Kiss Bang Bang - X-Men: The Last Stand - Twelfth Night (1910)
Packman V2
Bratwurst



Since: 16.3.04
From: Albuquerque, NM

Since last post: 408 days
Last activity: 30 days

#32 Posted on | Instant Rating: 4.92
All I can think is SciFi only signed this up for a summertime run, and by the looks of this episode, which should have been extra strong being the debut, I don't see it making it outside of the summer. Kurt looked bad ass with some of the additional moves he busted out, but the battle royal just seemed like, "we only have an hour, and haven't had a chance to trot out many of our guys, so here you go."

Count me as the minority in the Zombie thing. Glad the segment only lasted as long as it did.

Maybe Im alone, but did anyone get the feeling after RVD was handed the ECW Title that he was gonna throw it down, proclaiming that he was now too big for ECW, and staying with WWE?? That could have been an interesting turn of events, and something no one saw coming.

I'll still watch, but I don't feel like this will be a long term deal, and that most of these guys will be back tearing up the indy scene in no time.


---
thecubsfan
Scrapple
Moderator



Since: 10.12.01
From: Aurora, IL

Since last post: 584 days
Last activity: 581 days

#33 Posted on | Instant Rating: 10.00
I declare myself victorous! THE-CUBS-FAN! THE-CUBS-FAN!

(The loser is whoever forget to use the thread icon!)

Really, though, what did you guys expect out of this? Building up to this, on Versus and ONS and RAW, they were pushing

- Cena vs Edge with guest star RVD
- ECW's Kurt Angle, wrestling Machine
- Sandman doing his entrance (without music), caning someone, leaving
- New New New New Big Show
- Sabu as a threat

Minus the bad attempts anti-establishment bits (mocking Sci Fi demands doesn't work when you're still doing a Vampiro, a homage to the Kimona Wayanala doesn't work if you're not going to say her name), this is pretty much exactly what they'd been doing with ECW the last few weeks, and everything was sanatized exactly the way you'd expect.

No ECW-only guy besides Sabu was pushed on this one, but none of them were pushed leading up, so that's no surprise. (And who knows how long that'll last.)

It is funny that, after ECW wrestlers mocked them, they've got them doing the same road sign/garbage lid WWF Hardcore matches. But that's why it's WWE's ECW and not ECW's ECW.


---

thecubsfan.com - CMLLBlog
Shem the Penman
Toulouse



Since: 16.1.02
From: The Off-Center of the Universe (aka Philadelphia)

Since last post: 3344 days
Last activity: 3143 days

#34 Posted on | Instant Rating: 6.58
One more criticism to toss on the already heaping pile. A trivial matter, I know, but it bugged me nonetheless: Why are they wasting time on "Earlier Tonight" segments on a one-hour show?

I would have given this a pass if they'd just built up one new wrestler, showed me one thing I hadn't seen before. But no, it was all about the old ECW guys and the WWE imports, all about building for Vengeance and next week's Raw instead of building up the brand itself. And no, the vampire and the Zombie don't count. Okay, the Zombie was kinda amusing, especially his Pig Pen-style cloud of dust, but not good enough.

That Kelly segment ... well, there's proof positive that there actually *is* some skill involved in being a stripper.


---

"I don't think anyone anticipated the breach of the levees." -- George W. Bush, Good Morning America, September 1, 2005

"President Washington, President Lincoln, President Wilson, President Roosevelt have all authorized electronic surveillance on a far broader scale." -- Attorney General Alberto Gonzales, February 6, 2006
Tenken347
Knackwurst



Since: 27.2.03
From: Parts Unknown

Since last post: 31 days
Last activity: 5 days

#35 Posted on | Instant Rating: 3.63
Does anybody know if Heyman is actually booking this, or is he just a figurehead and tv personality? 'Cause it really didn't feel like his booking.
Wpob
Bierwurst



Since: 21.11.02
From: Williston Park, NY

Since last post: 1091 days
Last activity: 857 days

#36 Posted on | Instant Rating: 3.52
I thought the show was awful. Too much of a WWE feel. The bright spots:

The Zombie was great. I thought it was a nice "Fuck you" to SciFi but also the whole presentation of the character rocked. I love the dust flying off him and the clothes and makeup. However, they should have held off on bringin him in until a few shows from now. He could be the type of wrestler who can take a ton on punishment and keep coming back and not knowing to just stop moving forward. A great jobber to start but a strong face in a few months. I hope they keep him because they possibilities are endless with him.

Edge. Once again, Edge saves the day. His soft promo to RVD and Heyman was perfect and the spear was great. I wasn;t sure if it wss coming or not, but when it did I loved it.

Cena. I am not a fan, but when he hit Heyman, that was perfect. Smart to give him a hit and run stop and no mic time.

All else, ESPECIALLY KELLY, sucked. If you want to make Angle a bad ass, then cut down on his mic time and tell him to tone down the adrenalin. he should be more Taz-like in his approach. Few words and big action.

Big Show is going to be lost on ECW. There is no one there who can counter him whereas on RAW/Smackdown, he could feud with Kane, UT, Batista, HHH, Edge, Cena and HBK. Outside of Angle and maybe RVD, no one is going to be able to pull a meanful match out with Big Show. I hope he heads back to RAW soon.

I picked Sabu to win the Battle only because Cena/BS would be too WWE whereas Cena needs to beat a established ECW legend at the PPV. Beating Big Show is not beating ECW. I was hoping Dreamer would win, but when Sabu set up the table outside the ring (?) I knew Dreamer was going through it eventually.

As for the rest, they had best start pushing ECW talent soon or else this will just be Smackdown on a different night. No more WWE stars. Do something with Stevie Richards, who I beleive is the most horribly undersused wrestler ever, and the others before pulling in more WWE stars. Establish the brand, then expand.

3 out of 10, and I am being kind. I expected much, much more.


---

Well, that's just drunk talk! Sweet, beautiful drunk talk....
kentish
Andouille



Since: 19.8.05
From: My Old Kentucky Home

Since last post: 3051 days
Last activity: 1062 days

#37 Posted on | Instant Rating: 3.17
The Zombie was hilarious. However...that was not ECW. I don't know what it was exactly, but it was not ECW. I will give them a few weeks to work the kinks out though.


---

Baby, you've got a stew goin'!
Spiraling_Shape
Bierwurst



Since: 2.1.02
From: PA

Since last post: 40 days
Last activity: 4 days

#38 Posted on | Instant Rating: 7.34
Originally posted by Mr Heel II

---

...So if I have this straight...RVD is now the WWE AND ECW Champion?

---


I guess so...this allows him to drop the WWE belt but still be the champ of ECW. It finally made sense with him wearing two belts and not simply turning the WWE belt into the ECW one.

The presentation really needed to be revamped...same ole exterior shots of the building, same type of desk of the commentators...

And which of the ex-ECW guys were not basically jobbers in WWE? Stevie, Al Snow (of JOB Squad fame), Dreamer, X-Factor member Justin Credible. Who's going to wrestle Angle? Though I do give him credit if he really is going to tweak his style to more mat-based...less german suplexes are ideally better for his health, right?


---

"...KENNEDY."
Parts Unknown
Lap cheong



Since: 2.1.02
From: Darkenwood

Since last post: 1400 days
Last activity: 1086 days

#39 Posted on | Instant Rating: 5.63
I'm going to stick with it. I had very high hopes for the show and was totally disappointed, but I blame everything on a bit of bad booking and a WHOLE LOT of the wrong crowd.
As everyone already pointed out, they must move this thing to a real ECW crowd. I also noted the confused children doing the "you can see me" hand wave during the Kelly and Sandman segments. That just can't happen.
When TEH ZOMBIE first came out, I was like, "WHAT THE HELL!?" I thought they were ruining the show. But when he cut the promo, I laughed so hard. In fact, I'm laughing about it again now. MORE ZOMBIE!
But yes, the crowd didn't know what the hell to do. Imagine this same show in the Hammerstein Ballroom and you can see that it would have been great. There was definitely some WWE booking going on, and that has to change, too. I don't want to see 20 minutes of a one hour show wasted on some boring promo and then about 30 minutes of commercials. That was awful.
So I blame this one not on the talent, but on bugs that need to be worked out (and WILL be worked out) in the coming weeks.


---


"How could we possibly appreciate the Mona Lisa if Leonardo had written at the bottom of the canvas: 'The lady is smiling because she is hiding a secret from her lover.' This would shackle the viewer to reality, and I don't want this to happen to 2001." - Stanley Kubrick
flairforthegold13
Kishke



Since: 1.5.03
From: Gainesville, FL.

Since last post: 5596 days
Last activity: 5583 days

#40 Posted on | Instant Rating: 4.54
This show should do fine in the ratings. It had enough 'names' and was Crash-TV enough to pop a decent rating. Let's get out of this 12-week run, have Sci-Fi pick it up for a year and THEN we can start to push and build the 'ECW' stars. Until this thing has a secure future, this is a 12 week extended angle.

Seriously, if they booked the show last night with no Edge, no Cena and Tony Mamaluke/Guido vs Doring and Roadkill to last 20 minutes this brand would have NO chance of getting off the ground. As was pointed out when this thing was announced, the vast majority of the ECW vets they signed are going to be used to get new people over.

That being said, not a great show but by no means a trainwreck.

The problem of it being taped with SD has been talked about endlessly. It's not good, but they're really playing this for the home audience and not the live. Can we at least point out that they did a good job not making it obvious they were at SD? They studiously avoided shots of the big fist and also angled the cameras to make it seem like they weren't at a cavernous arena.

The music IS awful and they're going to need to beef up those entrance tunes. Enough about 'Enter Sandman,' though. Metallica charges a pretty penny for the use of their songs. Twenty years ago, they wouldn't pay so Hogan could use 'Eye of the Tiger,' do you really think they're going to blow up the budget for Sandman?

Let's face it, at this point, one hour wrestling shows just feel skimpy. It's the same way with Impact, one hour isn't enough time to do storyline driven shows.

The opening segment was okay, but Paul and RVD came across as heels who've hijacked the belts.

The Sandman segment was brilliant.

Angle got his new style over.

Sabu won a battle royale and will have the highest profile match of his career.

The T & A segment wasn't great, but they're trying to pop a rating to keep the brand going.

But everyone is right, it didn't feel like a classic ECW show. Of course, ECW died 6 years ago. I will say the show was better than old ECW's last 6 months on TNN, though.
Pages: Prev 1 2 3 4 5 6 Next