TheBucsFan
TheChiefsFan



Since: 2.1.02

Since last post: 2879 days
Last activity: 2879 days

#1 Posted on | Instant Rating: 4.42
Another awesome game tonight, but shit. The Kings have nobody to blame but themselves for this heartbreaking loss. From all the ugly shots they threw up in the last two minutes of regulation, to Shaq almost making more free throws then their entire team, this is entirely the Kings damn fault.

I still hate the Lakers.

Even though I thought he was good coming into the series, I am now a big Mike Bibby fan. He was great in the clutch. Too bad the rest of the Sacramento team couldn't follow suit.


---

Mean Gene: "You know, I don't think it's a question - Goldberg, I don't think it's a question of who's next, I think it's a question of who's left?"

Goldberg: "No, see, that's where you're wrong. It ain't who's left, it's - WHO'S NEXT?"


"Just how hardcore am I? Well this morning, I drank milk that was two days past the expiration!"
-Norman Smiley
Promote this thread!
DirkLurker
Cotechino



Since: 2.1.02
From: Syracuse, NY

Since last post: 7274 days
Last activity: 7191 days

#2 Posted on
I also became a Mike Bibby fan during this series. Finally someone on the Kings has the balls to take (and make) the big shots. I'm looking at you Chris Webber.


If only the Kings could make some goddamn free throws



Dirk
Texas Kelly
Lap cheong



Since: 3.1.02
From: FOREST HILLS CONTROLS THE UNIVERSE

Since last post: 1731 days
Last activity: 892 days


ICQ:
#3 Posted on
Tonight was the Kings' fault. But they shouldn't have been in this position to begin with. The refs fucked them over in Game 6... if the refs call that game fairly, we're not here tonight and we're talking about how great a Kings/Nets final will be.

So yes, the Kings are at fault for tonight... but the NBA has a stench of guilt over their heads for forcing them into this position. Meaning the ultimately guilty ones are the refs, as they've been throughout this series.

Please Jersey... pull a miracle...


---
Being The Bookerman (No Way Out)
Grading The Bookerman (No Way Out)
Worship Your God And Mine
CRZ NOTABLE QUOTABLE OF THE MONTH:
KANE: Triple H...tonight, I will burn the flesh from your body!
MICHAEL COLE: OH MY GOD. KANE THREATENING TRIPLE H, SAYING HE'S GONNA BURN THE FLESH FROM HIS BODY!
CRZ: Umm, I heard it the FIRST time!
-- WWF Smackdown, 9/9/99
Leroy
Boudin blanc



Since: 7.2.02

Since last post: 1085 days
Last activity: 1080 days

#4 Posted on
Originally posted by Texas Kelly

---

The refs fucked them over in Game 6... if the refs call that game fairly.

---


Is Valde Divac a member of Wienerville, 'cause you sure as hell whine like he does... :-) (kidding, kidding...)

It was a great series that could have gone either way. Of course, I am happy the Lakers won, but Kings have no shame...


---

"It's hard to be a prophet and still make a profit."
- Da Bush Babees
spf
Scrapple



Since: 2.1.02
From: The Las Vegas of Canada

Since last post: 2432 days
Last activity: 825 days

#5 Posted on
I find myself channeling the spirit of Comic Book Guy whenever they show the Kings bench.

Rick Adelman: Worst. Coach. Ever.

Seriously, do they have any designed plays at all for the Kings? I love Mike Bibby and he showed himself to be a manly man this series, but that team was so undisciplined on offense it made me scream. 3-4 guys would all be clogged up routinely in a few foot space, every play ran right to the baseline without any derivation seemingly, and why was Doug Christie not told that if he shot anything in that OT that a sniper would put a bullet in his head? And apparently the free throw practice time is totally optional for them. Argh! I watched ESPN classic and they showed a few days ago the Bulls vs. Blazers series, and damn if Adelman didn't suck as a coach that year, basically pissing away Game 6 and a chance to get it back to Portland for Game 7. And nothing has changed. His teams are still undisciplined, out of control, and not a threat in the crunch. Get a solid coach in there (maybe they can somehow woo Larry Brown from Philly?) and I think this team could go all the way next year.


---

How's your new love?/I hope he's doin' fine/Heard you told him that you'd love him 'till the end of time/Now, that's the same thing/the same thing you told me seems like just the other day/Gee ain't it funny, funny how time slips away? - Willie Nelson tells the truth.

"I thought it was cool how HHH just tossed Jericho out of the ring and made him vanish, possibly into another dimension, at the end of the match." - Dr. Unlikely says the funniest thing I've ever read on Wienerville
Jay Bower
Cotechino



Since: 28.2.02

Since last post: 6692 days
Last activity: 6681 days

#6 Posted on
What a GREAT fucking game, evenly officiated, competitive and the best team (on this night) won. The Lakers won because of their role players (Rick Fox and D Fish were HUGE). great all around play by Robert Horry and Shaq taking advantage of his matchup with Chris Webber. I don't know if Doug Christie was wearing a Lakers uniform but he could have certainly won their "sixth man of the night" award. I guess he'll be waving to his ex-wife from now on eh? The problem with the Kings is that Chris Webber is spineless, I am not trying to kick Kings fans while they are down but the guy makes way too much money to be NOT shooting in the 4th quarter. The guy got rid of the ball every time he touched it as he clearly didn't want to be the one taking the big shots. He had to in OT but his 3rd and 4th quarter offense was just unacceptable.
Mike Bibby has always been a good player but I think that he is a GREAT player after this series and a marquee player for sure. If the Kings can keep him and the nucleus of the team then I see LA having this 7 game series with them every year for quite a while to come. Mike Bibby is a big game player and can be THE player on a championship team but the Kings need to deal Chris Webber if they really want to progress.


---

Jay Bower
TheSmarks.com/A1wrestling.com
DJ FrostyFreeze
Scrapple



Since: 2.1.02
From: Hawthorne, CA

Since last post: 1188 days
Last activity: 369 days

#7 Posted on | Instant Rating: 4.95
Mr. Bower said just about everything I had to say (and then some), so I'll just re-iterate what a few others have said. GREAT GREAT SERIES. This was probably the first play-off series the Lakers have been in since 2000 where I actually had doubt about who would win. Let's just hope they dont under-estimate their series vs. NJ.


---

Please Believe It.
Loosie
Boudin rouge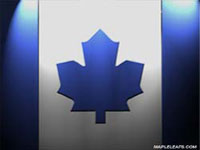 Since: 2.1.02
From: Kitchener, Ontario

Since last post: 3920 days
Last activity: 1504 days

#8 Posted on
YEAH!!!! Slash will FINALLY be back to normal colours!! I'll actually be able to READ the RAW report!

(Note: I have no care for basketball at all....I a Canadian, therefore I love hockey)


---

Loosie.
Your friendly nieghbourhood Canadian.
GO LEAFS GO!

The SWF:
Our EZBoard
Our WebSite
We Think We Know What It Stands For.
DJ FrostyFreeze
Scrapple



Since: 2.1.02
From: Hawthorne, CA

Since last post: 1188 days
Last activity: 369 days

#9 Posted on | Instant Rating: 4.95
Damn you, Loosie. Basketball haters are even worse than Laker haters.


---

Please Believe It.
BobHollySTILLRules
Bockwurst



Since: 3.1.02
From: C-Bus, Ohio

Since last post: 7190 days
Last activity: 7190 days

#10 Posted on
(pats CRZ on the back...well, not really, I don't know the guy, but you get it)

Man, I hate the Lakers. Oh well, like those 2 dorky owners said, the Kings will be back, they're young, I can't wait for this Western Conference Finals rematch again next year.

Oh and if anyone has actually SEEN Chris Webber, let me know, I'm a little worried about the guy, he disappears a lot. And I can tell you why...he went to Michigan. Damn Wolverines ruin everything. (pauses, again considers the fact that if Michigan hadn't bought the Fab 5 Ohio State might have a national championship banner hanging in the Schott. Shrugs.) That guy officialy proved tonight that he's not a superstar. That's Mike Bibby's team.


---

HOLLY: How do you like me now?
COLE: You're a jerk Holly!
ME: (sigh) Cole ruins everything!
Net Hack Slasher
Banger



Since: 6.1.02
From: Outer reaches of your mind

Since last post: 6396 days
Last activity: 4816 days

#11 Posted on
*sigh* like I said before no surprise that the Sacramento Jerikings ended up jobbing out to the LA HHHakers. SacTown got a lot of shots in and were right there. But the Lakers came out on top either by Sac choking, LA skill, bad reffing, NBC politics. But in the end it's Shaq, Kobe, and Philip doing the big steriod pose over the Kings

Ahh the finals have Team Hollywood in the Lakers vs. a team lead by a wife beater... Errr I love this game =( *double Sigh*


---

I don't get it, everyone loves rats, but they don't want to drink the rats milk?
Texas Kelly
Lap cheong



Since: 3.1.02
From: FOREST HILLS CONTROLS THE UNIVERSE

Since last post: 1731 days
Last activity: 892 days


ICQ:
#12 Posted on
PLEASE don't draw any comparisions to wrestling or to my main man, Chris Jericho... that's the last thing I need to think about...


---
Being The Bookerman (No Way Out)
Grading The Bookerman (No Way Out)
Worship Your God And Mine
CRZ NOTABLE QUOTABLE OF THE MONTH:
KANE: Triple H...tonight, I will burn the flesh from your body!
MICHAEL COLE: OH MY GOD. KANE THREATENING TRIPLE H, SAYING HE'S GONNA BURN THE FLESH FROM HIS BODY!
CRZ: Umm, I heard it the FIRST time!
-- WWF Smackdown, 9/9/99
Swordsman Yen
Frankfurter



Since: 16.2.02
From: Shaolin

Since last post: 6744 days
Last activity: 6727 days

#13 Posted on | Instant Rating: 10.00
From the desk of Swordsman Yen
This has to be one of the greatest playoff series of all time. The Kings made the Lakers work for everything, but as much as I hate the Lakers, they showed why they are the champions by executing down the stretch. The Kings can circle their horrible free-throw shooting as the reason why they'll be watching the NBA Finals instead of playing in it. But this is part of the learning curve for a potential championship team, and the Kings will likely have a title before too long with a little more experience under their belts.

As for the Finals, I think it's pretty much a coronation of the Lakers. As good as the Nets are, they're playing in a weak conference and I don't think they have enough manpower to take 4 from the Lakers. I look for the Nets to take advantage of the Lakers' fatigue and steal Game 1, but the Lakers ultimately taking the series in 5 once they settle down.


---

Who are you calling BROTHER, brother?
evilwaldo
Lap cheong



Since: 7.2.02
From: New York, NY

Since last post: 6214 days
Last activity: 5995 days

#14 Posted on | Instant Rating: 0.00
The Kings did not want to win this game. Just look at the poor shooting in the second half by everyone except Bibby and Webber along with the foul shots. As much as I do not like the Lakers you have to give them credit, they wanted it more.




---

Prime evil of Kaiju Big Battel is very mysterious and expensive doctor.
haz
Landjager



Since: 2.1.02
From: Whitby, Ontario, Canada

Since last post: 2878 days
Last activity: 1542 days

#15 Posted on
The Lakers deserved this win as the Kings just plain shut-it-down in the closing moments and OT...

I love Bibby, what a great great player. However, why is Peja shooting at the close of the game when he's only played 3 games and has not done much... For that matter, what the hell is he doing on the floor...

Also, then Christie throws upa three in OT that barely hits the backboard. Why are these guys taking the shots at the crucial moments???? Bibby drives and takes at least 4 guys under the hoop with him, dishes to Christie and why does he not swing it to someone else with some offensive ability.

Geesh... I was looking forward to 2 new teams in the final.

Shaq really turned up the diesel in the last two games, especially at the line 24-32 for the two games...

Dynasty anyone??????


---

----------
Whatcha Gonna Do???
----------
"Thank you - thank you, ladies and gentlemen, for your irrelevant opinion..."
----------
And the real wonder of the world is that we don't jump too
----------
So there's no simple explanation for anything important any of us do and yea the human tragedy consists in the necessity of living with the consequences under pressure, under pressure.
----------

ges7184
Lap cheong



Since: 7.1.02
From: Birmingham, AL

Since last post: 1541 days
Last activity: 1529 days

#16 Posted on
Unless Christie could get it back to Bibby, I don't see the point. No one else was willing to take a shot at that point. At least Christie was willing to shoot (of course, he couldn't hit the side of a barn, but).
mskj
Summer sausage



Since: 10.1.02
From: Tennessee

Since last post: 3775 days
Last activity: 390 days

#17 Posted on
It's too bad they can't play this series again for the Finals. Everything has pretty much been said here so I don't have much to add. I don't think Adelman is a bad coach at all. Bad coaches don't take Michael Jordan to game six or Shaq and Kobe to OT of game 7. He could have run any play he wanted but it wouldnt have made much difference. Bibby and Webber were the only guys shooting so it made sense to keep the ball in Bibby's hands and run the high screen and roll with Webber.




---

Please come back Rock. Please.
Snooge
Cotto



Since: 3.1.02
From: PA

Since last post: 7154 days
Last activity: 7148 days

#18 Posted on
To Webber's credit he showed a lot of leadership taking on Shaq in the last part of that game. I can't imagine how hard it is for that guy to play offence after playing D on Shaq. One thing is Webber needs to work on his inside game over the summer because he has no inside game. For a guy his size he should be able to run into the lain and take it strong to the rim and help get Shaq and other centers into fowl trouble.

It seems every one is afraid of challenging Shaq. That's why I miss Zo, because he would always take it right at Shaq and he would really give Shaq trouble. That being said I think the Nets got a shot to upset the Lakers, but they will have to get over that "Wow were in the finals" thing that seems to happen to a lot of teams.



---

I'm a Frostafarian, and proud of it~!
Dormouse
Cotto



Since: 25.2.02

Since last post: 7117 days
Last activity: 7117 days

#19 Posted on
Why do Kings fans whine about game 6? Floppy Divac got a bunch of calls early in the series. Enough to change Shaq's style and approach (even though Shaq won't admit it). The Kings look like the Utah Jazz trying to draw lame fouls and cry on every foul called on them. When the Lakers complain about fouls, they mention something, then leave. When the Kings complain about fouls, they look like they are going to cry (except Bibby, who acted like he's been in playoff series for years, Kings need to pick that guy up for next season). Everytime Vlade got a foul called on him he looked like someone stole his car. That act gets old. And Rick almost had a total meltdown after game six, when they really should have won the game despite the fouls in the Lakers' favor. Every game the Kings lost, they let it get away. Not the refs.

I'm a Laker fan, and I'll admit that the Kings team was better than the Laker team. it was basically 5 on 2 out there. But instead of playing the game using their obviously better skills in perimeter shooting, the Kings play euro flop style basketball.

People make fun of Webber, but I think he did fine (he was kind of tentative in the final quarters, but Bibby picked up for him). He guarded Shaq himself (quite well I'd argue) and made almost EVERY shot from his "spot." Get off Webber, he ownz. The Kings will do better next year if they pick up Bibby because this year they've gotten over the "shit we can only beat the Lakers by luck" mentality I would say mainly because of Bibby. Just stop crying about fouls. Webber got a T for whining about a call on his home court. Come onnnnn wtf dude. YOU ARE AT HOME.

PS: For those who think the Nets will win, gl. All 8 playoff western teams are better than the Nets. Even the Clippers can take the Nets to game 7. And for the Kings fans who hope the Nets beat the Lakers because you're bitter, if the Nets food poison the Lakers like Sac did (r0fl jk) and win, that just shows that the Kings suck because they couldn't beat the Lakers, but some newbie team could.
mattstew
Cotto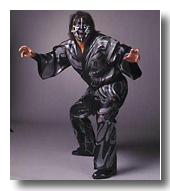 Since: 28.5.02
From: New York, NY

Since last post: 5428 days
Last activity: 5382 days

#20 Posted on
What the fuck happened to Stojakovic and Christie last night? If they hadn't missed wide-open looks, not to mention free throws, then LA would be riot-free in 2002. Now the whole town is gonna be destoyed again. Thanks Doug.


---

I only lied about being a thief.
Pages: 1 2 Next