Tenken347
Knackwurst



Since: 27.2.03
From: Parts Unknown

Since last post: 6 days
Last activity: 1 day

#1 Posted on | Instant Rating: 5.03
I was going to put my World War Hulk stuff in the thread, but I guess I waited too long to pick up my copy and the thread's closed.

World War Hulk #3: Really just an excuse to have an old-fashioned Hulk vs. US Army fight. Which is like having the Harlem Globetrotters show up, and putting all your faith in the Washington Generals to stop them. It goes exactly like you would think. Banner finally shows up, but I was really hoping that he would actively side with the Hulk this time, possibly for the first time believing that the Hulk is right and the others are the monsters. I don't know if they expect us to recognize who Zom is, but I had no idea and had to look it up. I suspect he's not going to do so great against the Hulk either.

Incredible Hulk #109: A good read, but really not much happens here. Cho's Champions and the Warbound save some civilians, and that's about it.

Nova #5: The new Nova centurion Ko-Rel takes on a bunch of Phalanx, while Gamora kills everyone else and infects Rich. Rough break, Rich. At least he finally gets the designation of Nova Prime in this issue, which I've been waiting for since he became the last of the Nova Corps.

Wraith #2: Better than the first issue, but this series is totally the dog of the Conquest minis. Super-Skrull and Praxagora make their appearance, and Ronan is shown trying to shake off the Phalanx control, so the supporting cast could still pull this one out in the last two issues.

New Warriors #3: Team appears to consist of Jubilee, Beak, Chamber (still sporting the new look he picked up in Excalibur; it's always nice to see inter-title consistency), and a bunch of guys I do not recognize, probably depowered New X-Men. New Warriors are hanging out in a retrofitted Murderworld using tech they've reverse engineered from other superheroes, both of which are great ideas. Best stuff in this issue, though, was the changes that Jubilee has gone through, and her interaction with Wolverine, which could have been better but was still a nice character moment for her.

Daredevil #98: Ok, I've been enjoying Brubaker's Daredevil, and I still am. But it's been total amateur hour the way Murdock's taken on almost every villain he's faced in the title. This issue, the dumb bastard walks dead into a trap he should have seen coming a mile away. The ending is still pretty shocking, though, and I won't give it away here.

Uncanny X-Men #489: I will spoil the ending of this issue, though.
---

Spoiler Below: Highlight text to read

---

Skids is an undercover SHIELD agent.
I'm spoiling this because it's a good idea, and Brubaker deserves to be congratulated for not regressing and ruining a good character when early appearances were that he had no problem doing so. I did like the Endangered Species back up this time, because it was essentially a story that deserved to be told ten years ago when the Dark Beast got shuffled over to the regular continuity.

X-Factor #22: New guy Huber wants to get mutants declared an official endangered species. Things between Rictor and Wolfsbane are heating up, Siren and M continue to be incompetent at their jobs, and Layla gets a nasty surprise. ES backup has the Beasts checking out the Alamogordo research facility looking for information on Nate Gray, the X-Man.

Atom #14: I'm really digging this series. Ryan and the Challengers of the Unknown go to the microscopic alien city on Ryan's dog looking for Ray Palmer. They discover a phony version of heaven with a fantastic rendition of Ted Kord. Then they fight an army of dead bad guys, including Jetpack Hitler. Great stuff, all around.

GI Joe #26: WWIII rolls along as Snake-Eyes and Scarlett fight Firefly and his army of ninja. This title has been improving since the last arc, so there's no reason to drop it now.

BPRD Killing Ground #1: Mostly what happens in this issue is Johan, the bodiless medium that's been with the team since forever, got his hands on one of the empty bodies that Abe ran into in Garden of Souls. He wasted no time plopping his consciousness into that sucker, and now he's enjoying a physical form once more, along with all the appetites that go with it. That's right, this is a whole issue of Johann eating sandwiches and hitting on the ladies. Better than it sounds, trust me.
Promote this thread!
It's False
Scrapple



Since: 20.6.02
From: I am the Tag Team Champions!

Since last post: 1722 days
Last activity: 104 days

#2 Posted on | Instant Rating: 4.64
Originally posted by Tenken347

---

I don't know if they expect us to recognize who Zom is, but I had no idea and had to look it up. I suspect he's not going to do so great against the Hulk either.

---


I actually had to venture over to the Comic Book Resources forums to get an insight as to who Zom is. From the looks of things, if Hulk smashes the Zom-powered Strange, A LOT of comic geeks will be crying foul. Supposedly, Zom is such a huge threat that the Living Tribunal and Dormammu actually formed an alliance to keep him OUT of our dimension. If Strange loses to the Hulk (and all signs say he will), it'll most likely be because the essence of Zom either consumes him from the inside or because Strange tries WAY too hard to hold back.


---

Buy Kanye West's "Graduation" (The W at Amazon) and YOU can help send 50 Cent into retirement (and put some money into The W while you're at it)!
Cerebus
Scrapple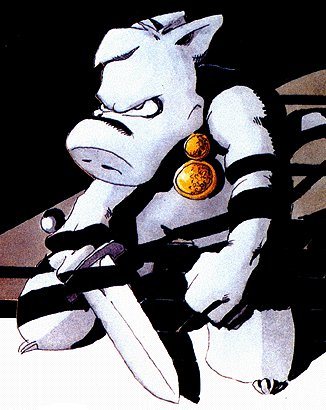 Since: 17.11.02

Since last post: 1983 days
Last activity: 1705 days

#3 Posted on | Instant Rating: 1.48
You should go back and pick up COUNTDOWN #38. The pages with Trickster using hand puppets to prove he and Pied Piper are innocent of killing The Flash are totally worth it.

I'm all for bringing back Nate Grey in X-FACTOR. Peter David could do good stuff with the character.


kentish
Andouille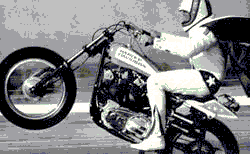 Since: 19.8.05
From: My Old Kentucky Home

Since last post: 2937 days
Last activity: 948 days

#4 Posted on | Instant Rating: 2.45
There has been a lot of hate for Countdown, but I am still digging it. I got into comics around the time the first Crisis began in the mid 80s, so I guess I have a soft spot for Monitors, the Multiverse, and whatnot.


---


"I like your Christ, I do not like your Christians. Your Christians are so unlike your Christ."

-- Mahatma Gandhi