Grimis
Scrapple



Since: 11.7.02
From: MD

Since last post: 4418 days
Last activity: 2873 days

#1 Posted on | Instant Rating: 7.29
Glad to see somebody take the initiative in providing an alternative to the NHL strike...

Bobby Hull hopes to lure son to WHA
By Wayne Karl
The Hockey News


The World Hockey Association will give it a Hull of a try when it launches its alternative to the NHL in 2004-05 -- two Hulls, in fact.

Bobby Hull, who has been named commissioner of the upstart league, said he hopes to convince son Brett to join him when Brett's contract with the Detroit Red Wings expires after next season.

"Absolutely," Bobby Hull told thehockeynews.com in his first interview in his new job. He will be formally introduced as commissioner via a media teleconference later this week.

"There are a number of players in Brett's position who are getting towards the waning of their careers, where they will have next year in the NHL.

"In order for the NHL to continue, they will have to break the league, they will have to install a salary cap, they will have to restructure, and they will have to profit-share.

No matter what (NHLPA executive director Bob) Goodenow says, the owners are saying 'If you guys don't want a salary cap, if you don't want to restructure, if you don't want to profit share, then you'll be out of business. And there will be a lot of people in the position that Brett Hull is in who will want to play another couple of years after the NHL players are locked out. Guys like Chris Chelios, Igor Larionov, Adam Oates, Steve Thomas and Phil Housley. People like that who could still play, and we would welcome them in our league."

Pretty bold statements for Hull's first week as commissioner, but that's exactly what the WHA enlisted him for.

"He gives us some credibility," said Allan Howell, co-founder of the new WHA.

He's sure to also bring the league some color and controversy -- something both he and Brett have become famous for throughout their careers. Bobby created waves in 1972 when, as one of the NHL's biggest stars of the time, he jumped to sign with the WHA's Winnipeg Jets for what was then a monstrous contract -- $2.75 million over 10 years. Given this background, and his experience in professional hockey, Hull says he's feels additional motivation for his new role.

"I feel, first of all, very privileged that these people think enough of me that they made me commissioner. And it's almost like, as Yogi Berra said, déjà vu all over again.

"They formed the WHA in 1972 because they thought certain areas in the U.S. and Canada were being neglected by professional hockey," Hull said. "Now we're doing it for different reasons. We're doing it to bring back the families to the game, people who love the game, and make it an affordable night's entertainment.

"Right now you don't see a lot of kids at NHL games. (The WHA) is going to change that, so we don't lose those kids as the fan base for the future.

"I feel privileged to be able to do that."

Part of the WHA's plan includes designing its game to address some of the issues the NHL is facing right now. There will be no red line, no trapping, automatic no-touch icing, no checking from behind, and there will be clear rules against obstruction interference and other actions that impede the flow of the game. Officials will award penalty shots for some of these infractions, rather than two-minute minors.

One key change Hull will push for is that, for WHA franchises building new arenas, the ice surface should be the international size of 200 feet by 100 feet, as opposed to the NHL standard 200 by 85.

Hull as commissioner is a real, full-time assignment for the Hall of Famer, not merely a figurehead position. Currently based in Ashville, N.C., he will likely move to one of the WHA's new offices in Toronto or Orlando.

"I hope I can do a better job than Mr. Bettman," Hull laughed, when asked about how he will differ from his NHL counterpart. "My job is to suggest and ratify and use any expertise that I might have gained over the 23 years in professional hockey to make our game a better game."




---

"Democracy is two wolves and a lamb voting on what to have for lunch. Liberty is a well-armed lamb contesting the vote."
- Ben Franklin, 1759

Promote this thread!
dunkndollaz
Banger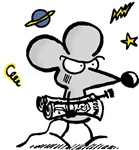 Since: 3.1.02
From: Northern NJ

Since last post: 1354 days
Last activity: 810 days

#2 Posted on
I hope they bring back the orange puck.......


---

5 Time 5 Time 5 Time 5 Time 5 Time Wiener of the Day Runner-up
Omar Padilla
Goetta



Since: 3.1.02

Since last post: 866 days
Last activity: 862 days

#3 Posted on
lol @ dunkndollaz. I hope they do, too.

I like all they're rile alternatives with the exception of their view of awarding penalty shots. I hope they were simplifying things there and won't make it too easy to have one awarded.

In any case, this is GREAT news and perfect timing. Gary Bettman is the worst commissioner in pro sports (worse than Selig) and Bobby Hull made the WHA once and he can do it again because he has the NHL to look at what NOT to do when trying to expand and better your league. Having said that, the WHA was big once and it could tumble again....they just have to watch things carefully.

Of course, I'm interested in seeing what cities are given teams and the logos and names and blah, blah, blah.

One thing against the WHA: they don't have the Stanley Cup and there is no equivalent to that.



---

It's hockey, isn't it?
Grimis
Scrapple



Since: 11.7.02
From: MD

Since last post: 4418 days
Last activity: 2873 days

#4 Posted on | Instant Rating: 7.29
Originally posted by Omar Padilla

---

One thing against the WHA: they don't have the Stanley Cup and there is no equivalent to that.


---

Obviously, they have to resurrect the DEFINITIVE trophy of the 70's(and the first to be have a corporate sponsor...)

THE AVCO WORLD TROPHY!!!





(edited by CRZ on 17.7.03 0510)

---

"Democracy is two wolves and a lamb voting on what to have for lunch. Liberty is a well-armed lamb contesting the vote."
- Ben Franklin, 1759