Hurrikane757k
Salami



Since: 20.1.04
From: Fairfax, VA

Since last post: 6288 days
Last activity: 5386 days

#1 Posted on | Instant Rating: 4.07
Went to see this tonight, 10:30 showing... didn't really have much expectations going into this movie, but I was pleasantly surprised. Ryan Reynolds was the star of this movie, as his character was the most entertaining of the bunch, he had some great one-liners. The action scenes were put together well, although the use of slow motion kind of got repetitive. The biggest gripe I had with it was the casting: Patton Oswalt's placement in the movie just seemed worthless, and the villains weren't really intimidating at all. Dominic Purcell and Parker Posey as the top two baddies didn't really work for me, although they had their moments. HHH's character didn't really do much in this movie, besides serving as Posey's top right hand enforcer, and seemingly finding a way to fit a curse word into every sentence. Overall, this definitely has a lighter tone than the first two Blade movies, and it adds to the entertainment value... again, I didn't expect much, but it was worth the price of admission.


---
Promote this thread!
oldschoolhero
Knackwurst



Since: 2.1.02
From: nWo Country

Since last post: 4837 days
Last activity: 4771 days

#2 Posted on | Instant Rating: 6.96
Man was this stinky. Blade was decent and Blade II was AWESOME, but it's probably a good thing that they intended this as the franchise closer because the whole concept got killed here. The vamps were awful (with the exception of Hunter, even if he did remind of Ogre from Revenge Of The Nerds), Blade's character was totally castrated by the inclusion of the Nightstalkers (No wonder Big Wes has begged off on promoting the movie) and both Patton Oswalt and Natasha Lyonne were totally wasted. Reynolds was the stand-out, and he should get many more gigs for managing to rise above this dreck and showcase himself.


---
Once upon a time in China, some believe, around the year one double-ought three, head priest of the White Lotus Clan, Pai Mei was walking down the road, contemplating whatever it is that a man of Pai Mei's infinite power contemplates - which is another way of saying "who knows" - when a Shaolin monk appeared, traveling in the opposite direction. As the monk and the priest crossed paths, Pai Mei, in a practically unfathomable display of generosity, gave the monk the slightest of nods. The nod was not returned. Now was it the intention of the Shaolin monk to insult Pai Mei or did he just fail to see the generous social gesture? The motives of the monk remain unknown. What is known, are the consequences. The next morning Pai Mei appeared at the Shaolin Temple and demanded of the Temple's head abbot that he offer Pai Mei his neck to repay the insult. The Abbot at first tried to console Pai Mei, only to find Pai Mei was inconsolable. So began the massacre of the Shaolin Temple and all 60 of the monks inside at the fists of the White Lotus. And so began the legend of Pai Mei's five point palm exploding heart technique.
Reverend J Shaft
Toulouse




Since: 25.6.03
From: Home of The Big House

Since last post: 844 days
Last activity: 60 days

#3 Posted on | Instant Rating: 3.91
Pitiful. Even the fight scenes weren't as well choreographed as the other movies. The guy who played Drake sucked and they gave Blade WAAAAAAY too much 'casual conversation' dialogue. Also, I was not there to see the Ryan Reynolds Comedy Hour, but he did have some funny lines.

I prefer to believe there were only two Blade movies now. Kinda like the Alien series. Diggin the soundtrack, though...


---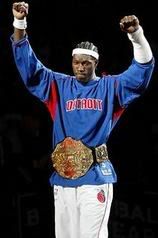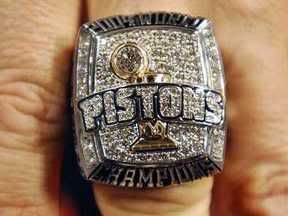 A Fan
Liverwurst



Since: 3.1.02

Since last post: 6407 days
Last activity: 6407 days

#4 Posted on | Instant Rating: 1.39
SPOILERS!!!

It wasn't that bad. However, I do agree it was the lighter tone than the other ones. My wife liked it, because it bookened the series which I guess without Wesley it should. It will be impossible to do another one without him. From the comic book geek perspective, this was more Tomb of Dracula with a large helping of the Nightstalkers comic book from the 90s than a Blade movie.

I thought the pacing was rather slow and killing Whistler set the tone of stupid things. I thought the last half hour was great, but the other one and half dragged on for to long. The guy playing Dracula was just lame in the role, I'd rather it had been demon Dracula than guy Dracula through out the movie. HHH's character was ok, but I don't see him going off to do movies like the Rock. Ryan Reynolds pretty much carried the movie with Wesley going through the motions. Jessica Beal added nothing to the story, but her character was so like Blade it was kinda riddiculous to have her in the movie.

I don't think its the worst movie of the year, but its defiantly not as good as Blade I or can even touch the awesomeness of Blade II. It was kinda there and could have been better under Del Toro's direction. I do think Goeyer needs to remember he is making a movie and not a music video. Also Patton's Fantastic Four show was a nice nod for their releases in 2005. There was a huge FF symbol in the lobby that the theater wouldn't sell me.


---

"All faith reguires is giving into the possibility of hope."
The Vile1
Lap cheong



Since: 4.9.02
From: California

Since last post: 4863 days
Last activity: 4595 days

#5 Posted on | Instant Rating: 4.59
The movie was quite disappointing, this from someone who loved both of the first 2 movies. A Nightstalkers spin-off is a bad idea.

My official review:

http://www.hybridmagazine.com/films/1204/blade-trinity.shtml



---


"Don't compare my arm...to your cheap arm!"
-Edward Elric
Cerebus
Scrapple



Since: 17.11.02

Since last post: 1867 days
Last activity: 1588 days

#6 Posted on | Instant Rating: 2.34
Count me in the minority. While it wasn't as good as the second one, I liked it better then the first, and I think it was a good way to set up a NIGHTSTALKERS film series.

Anything with Parker Posey gets a thumbs up from me, even JOSIE & THE PUSSYCATS!

The one big complaint was the guy playing Dracula. While he wasn't as bad as Richard Roxbergh from VAN HELSING, he still did a pretty crappy job. It was nice that he could still get work after JOHN DOE was cancelled, at least.

Too bad they left out the original ending with Hannibal and Abigail running into a werewolf, but they'll probably add it in after the credits in a couple weeks as a 'special new ending' or for the DVD release.


---

Cerebus: RIP 1977-2004.

"What do you think it's like being created by a manic-depressive, paranoid schizophrenic, hypochondriac, misogynist with delusions of grandeur and a messiah complex?"
Freeway
Scrapple



Since: 3.1.02
From: Calgary

Since last post: 3155 days
Last activity: 2843 days

#7 Posted on | Instant Rating: 5.36
I liked it. It was fun, action-packed, and Ryan Reynolds carried it.

The Marvel pantheon, based on keeping in spirit with source material, [ii] quality of story & acting and [iii] fun. If I marked out while watching it, it's good.
-Spider-Man 2
-X2: X-Men United
-Spider-Man
-X-Men
-Blade
-Blade: Trinity
-Blade II
-The Punisher
-The Hulk
-Daredevil
Almost as good as X-Men, but the slo-mo "putting the iPod on" thing is the replacement for the Wesley Snipes slo-mo "putting sunglasses on" time-filler. Still, Reynolds, Biel & Posey BRING IT, Snipes does his thing (for good or bad) and the guy playing Drake-ula didn't do much except sneer. But funny moments, swordplay and a fairly coherent story make this better than the second film, lesser than the first...and better than Punisher, Hulk & Daredevil.


---

"Illusions, Michael. A trick is something a whore does for money...or candy!" - G.O.B. Bluth, Arrested Development

DVDs; Blog; In Memoriam
Perrinthewolf
Longanisa



Since: 18.9.02
From: Corpus Christi,Tx,USA

Since last post: 6115 days
Last activity: 5771 days

#8 Posted on
It was ok. Nothing too good or bad. Parker Posey had the bitchy goth look I like,so a thumbs up there. Ryan Reynolds was the best thing in this movie and I generally can't stand him, so another plus for the movie. nothing else really stood out to me.


---

"I overreacted." Bill
Sterling Golden
Cotechino



Since: 17.6.02
From: Silk City

Since last post: 5311 days
Last activity: 5299 days

#9 Posted on
Not nearly enough information about Triple H's work. How was he? And most importantly, did he stretch out Snipes?
And who is Ryan Reynolds?

(edited by Sterling Golden on 13.12.04 1241)

---

Monsoon: Ted Arcidi's gonna drop by.
Brain: What a jerk.
Monsoon: He's buying dinner.
Brain: Oh, that Ted Arcidi. He's a wonderful human being.
Roy.
Pepperoni



Since: 25.2.04
From: Keystone State

Since last post: 5208 days
Last activity: 1171 days

#10 Posted on | Instant Rating: 6.43
Originally posted by Sterling Golden

---

And who is Ryan Reynolds?

(edited by Sterling Golden on 13.12.04 1241)

---


I know him from Van Wilder and that show that used to be on ABC called "Two Girls and a Guy" (and a pizza place used to also be in the title).

Of course, I also remember him as the rebel little brother Billy in the Nickelodeon teenage soap opera "Fifteen".

He's gotten pretty buff for the Blade role, and the guy has shown some flashes of being a pretty entertaining guy.
JayJayDean
Scrapple



Since: 2.1.02
From: Seattle, WA

Since last post: 2391 days
Last activity: 1969 days

#11 Posted on | Instant Rating: 7.72
He was also the son in "The In-Laws", starring Michael Dougals and Albert Brooks, which was pretty damn funny.

Also, isn't he the future Mr. Alanis Morrisette?


---

"To get ass, you've got to bring ass." -- Roy Jones Jr.

"Your input has been noted.
I hope you don't take it personally if I disregard it." -- Guru Zim

"Speak English or face admin retribution." -- CRZ
pieman
As young as
he feels



Since: 11.12.01
From: China, Maine

Since last post: 3 days
Last activity: 3 days


ICQ:
#12 Posted on | Instant Rating: 8.66
Originally posted by JayJayDean

---

He was also the son in "The In-Laws", starring Michael Dougals and Albert Brooks, which was pretty damn funny.

Also, isn't he the future Mr. Alanis Morrisette?

---


Yes, he is. I was home on a snow day last week and saw him on "Live with Regis and Kelly" and he confirmed that he is in fact Alanis's fiance.


I was watching Live because Phil Keoghan was one of the guests, so don't even go there.


---

Gabba gabba hey!
The Vile1
Lap cheong



Since: 4.9.02
From: California

Since last post: 4863 days
Last activity: 4595 days

#13 Posted on | Instant Rating: 4.23
Originally posted by Sterling Golden

---

Not nearly enough information about Triple H's work. How was he? And most importantly, did he stretch out Snipes?
And who is Ryan Reynolds?

(edited by Sterling Golden on 13.12.04 1241)

---


Well if you read my review which is linked above, I talk about his performance. But he did a good job considering he's just the obligatory vampire henchman. And he barely interacts with Snipes in the movie at all. The only time they kind of fight, Snipes lays the smack down on him big time.


---


"Don't compare my arm...to your cheap arm!"
-Edward Elric