T.i.O a B.m.F
Mettwurst



Since: 25.10.03
From: T.i.O in U.s.A

Since last post: 6991 days
Last activity: 6989 days

#1 Posted on | Instant Rating: 0.00
Ron "Farooq" Simmons has been released by WWE. Tonight on Smackdown will be the last time you'll see him where ironically enough he loses a "loser gets fired match". However Heyman lets Bradshaw stay but tells Farooq to hit it. I for one think this is no way for a legend like Farooq to be treated.


---

Recognize and Respect®
"The One Who's 2 Legit 2 Quit",
Currently being "ignored" by 12 people,
The Motha Fackin Immoral One!

The Immoral One's A Bad Motha F*cka!"

Check out T.i.O's World live from the JZiM Tower only at The Whinerboard!
Promote this thread!
BWT
Boerewors



Since: 27.1.04
From: Philly

Since last post: 6341 days
Last activity: 5944 days

#2 Posted on | Instant Rating: 3.51
Can't say I was a huge fan but this is kinda shocking. He had a very nice run and a historic career. Lets hope he hangs up his boots and doesn't try it with TNA.
samoflange
Lap cheong



Since: 22.2.04
From: Cambridge, MA

Since last post: 3521 days
Last activity: 3513 days

#3 Posted on | Instant Rating: 2.02
Well, he's been saying for a while that he's been considering retirement. I doubt he'd go to TNA, after all these years as a WWE'er I'd imagine Ron has a nice chuck of money saved up somewhere, and he's got no reason to keep on wrestling. It still seems like a crappy way to go for a guy whos been around for so long. Hell, him and Bradshaw somehow managed to make a simple gimmick (basically Stone Cold lite) into a pretty popular run for years. You'd think he's get a better send off than that. Maybe something else is still in store for him and his final send-off?


---

snoogans.... BONG


JustinShapiro
Scrapple
Moderator




Since: 12.12.01

Since last post: 1470 days
Last activity: 1121 days

#4 Posted on | Instant Rating: 7.52
Legend bwahaha.

Wait, I mean


DAMN


I was mortified that this was the end of the Victorialess Steven Richards but you can't stop CAN'T STOP the Heat GM.
Kawshen
Liverwurst



Since: 2.1.02
From: Bronx, NY

Since last post: 5108 days
Last activity: 3368 days

#5 Posted on | Instant Rating: 6.20
One thing to say. In the 7-8 years in the WWF/E - they never felt to bring this up....


---
dskillz
Landjager



Since: 2.1.02
From: Houston Texas

Since last post: 6349 days
Last activity: 6054 days

#6 Posted on | Instant Rating: 5.52
I wonder what happened. I heard there might have been an altercation with Big Show that brought this on. Not sure though. Well, like has been said, I am sure he has some money stacked up anyway. Plus, I thought he stayed past his wrestling expiration date already. Maybe 2 or 3 years too long, IMO.

But something must have happened for him to get fired like this.


---

January 4th 1999 - The day WCW injected itself with 10 gallons of Liquid Anthrax...AKA...The day Hogan "Defeated" Nash to win the WCW title in front of 40,000.
The Goon
Banger
Moderator



Since: 2.1.02
From: Calgary, Alberta, Canada

Since last post: 568 days
Last activity: 546 days

#7 Posted on | Instant Rating: 8.08
Damn.

They should have given him one more run in the helmet and Roman gear.

(edited by The Goon on 18.3.04 1624)
Evil Antler God
Potato korv



Since: 10.1.02

Since last post: 6088 days
Last activity: 4214 days

#8 Posted on | Instant Rating: 5.40
Well, there goes the only chance for Bradshaw to ever be entertaining again.....though he'll be around doing nothing for decades to come.....

Bah. This blows. I liked the APA.....at least when they were doing the ripoff Pulp Fiction bit anyway.....
Bullitt
Shot in the dark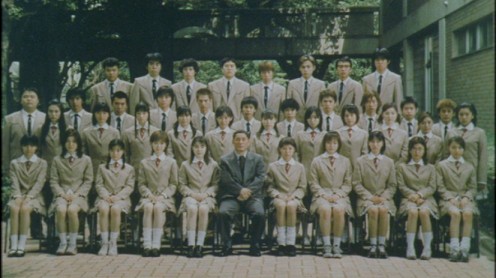 Since: 11.1.02
From: Houston

Since last post: 2472 days
Last activity: 2472 days

#9 Posted on | Instant Rating: 7.20
One of my first memories of WCW was when Simmons won the heavyweight title (we didn't get TBS where I grew up.)

Got to meet him one night after a SmackDown here in Calgary...super nice guy.


---

Making it Happen Since 1971 (agentzero.blogspot.com)
OMEGA
Lap cheong



Since: 18.6.02
From: North Cacalacky

Since last post: 5090 days
Last activity: 2696 days

#10 Posted on | Instant Rating: 5.56
Considering that the guy has been with WWF for almost 8 years now, I'm suprised they didn't keep him around as a road-agent or something.

The worst part about this: This could mean another try at pushing Bradshaw as a main-event singles. Uggh.

Good luck Ron, in all your future endeavors.


---
The answer to WWE's financial problems...

Freeway
Scrapple



Since: 3.1.02
From: Calgary

Since last post: 3454 days
Last activity: 3142 days

#11 Posted on | Instant Rating: 6.07
So...WHERE, pray tell, does it say that he's released. I don't really think that the WWE would give a guy his walking papers with the history that Simmons has.

Nothing at WWE.com when I checked.

EDIT: LINKIFIED from Kawshen's other thread on the subject.

(edited by Freeway420 on 18.3.04 1653)

---

THE FLAMES: 36-26-7-3 for 82 points in 72 games
3rd in Northwest Div.; 6th in Western Conf.; 13th in NHL
MAGIC NUMBER: 8.5
StaggerLee
Scrapple



Since: 3.10.02
From: Right side of the tracks

Since last post: 643 days
Last activity: 643 days

#12 Posted on | Instant Rating: 3.97
http://www.grovestreet.com/ jsp/onepic.jsp?id=357837



Me (very pale looking) and Ron Simmons at the DC Armory, right before Capital Combat.

Such a shame, the sports first Black World Champion, shown the door like this. Hopefully it wasnt FIRED, and just RELEASED.



(edited by StaggerLee on 18.3.04 1601)

---

I was once WOTD, and nobody bothered to tell me?
redsoxnation
Scrapple



Since: 24.7.02

Since last post: 3628 days
Last activity: 3628 days

#13 Posted on | Instant Rating: 5.60
Not that Simmons leaving is a surprise, but as a Florida Champion, he was one of the last active guys that came through the territory system.


---

Pondering whether the world is ready for the Red Sox Nation Lawrence Welk Workrate Report.
alt.dot
Braunschweiger



Since: 18.2.04
From: UK

Since last post: 6683 days
Last activity: 6683 days

#14 Posted on | Instant Rating: 6.00
According to PWI, they released him for "personal reasons", which seems less negative than the Observer's wording.

I'm shocked he wasn't kept around as an agent but in the ring, he was really past his prime. Most of his last matches in the APA consisted of him lying down and selling a beating, before hot tagging Bradshaw.
mountinman44
Sujuk



Since: 8.5.02
From: San Diego, CA

Since last post: 4400 days
Last activity: 2715 days

#15 Posted on | Instant Rating: 4.85
I remember Simmons took some time off a couple of years ago because his wife was having health issues. Maybe that's where the "personal reasons" come from.

Good luck, Ron.


---

Benoit and Eddie... who'd have thunk it.
Battlezone
Potato korv



Since: 27.2.03
From: Seattle, Washington

Since last post: 5294 days
Last activity: 26 days

#16 Posted on | Instant Rating: 4.50
My Farooq story:

So I'm at the Atlanta airport after Thanksgiving, and I'm REAL late. Like "I have fifteen minutes to get to my gate" late. I'm doing my OJ-sprinting-through-the-airport thing, and OF COURSE, the line to get through security is winding all the way through the main atrium.

So, trying to be slick, I wander to the front of the line, looking around as if I'm looking for someone. Frustrated that I couldn't find that "someone", I let out a deep sigh, and slide right into line.

Right in front of Ron Simmons.

He taps me on the shoulder, I do a double take, and he simply gives me the thumb jerk as if to say, "get your ass to the back of the line". I plead my case with him (making sure to mention that I'm a HYOOOGE fan), and he let's me stay where I am, completely pissing off the two old ladies behind us who watched this whole thing go down.

We didn't really talk too much after that, because I didn't want to seem like some drooling fanboy. But he was very cordial, and when we got to the front of the line, I wished him luck, and went on my way.

Certainly made that trip memorable. And yes, I did barely make my flight.


---

"It's the four pillars of the male heterosexual psyche. We like naked women, stockings, lesbians, and Sean Connery best as James Bond because that is what being a [man] is." -Jack Davenport, Coupling
CANADIAN BULLDOG
Andouille



Since: 5.3.03
From: TORONTO

Since last post: 3695 days
Last activity: 1316 days


ICQ:
#17 Posted on | Instant Rating: 6.64
You know... out of all the releases WWE has made recently, this is the only one that truly surprises me.

I think the guy was done as a wrestler -- hell, he already retired once a year or so ago -- but I figured they'd keep him on as a road agent or something. What I also find strange is that they released him RIGHT AFTER they filmed the angle on SmackDown -- you'd think he would have known beforehand. But I suppose that's the same thing that happened with D-Lo, too.

Personally, I'd much rather keep him around than his worthless, backstage-bullying APA partner. In his prime, Ron Simmons was an incredible talent in WCW and a decent talker. Even when APA first started the collection agency, I thought he was a good hand.

It just makes you wonder who else is vulnerable now that they've cut one of the veterans...


---

What will happen, including every last detail, at this weekend's Wrestle Mania XXX? What former minor-league wrestling promoter was caught in a Sex Scandal? Folks, I can't talk about on TV, but check out the latest Inside The Ropes!!!
Check out the brand new ITR Website, featuring the ridiculously expensive Canadian BullBLOG!!!
Hurrikane757k
Salami



Since: 20.1.04
From: Fairfax, VA

Since last post: 6587 days
Last activity: 5685 days

#18 Posted on | Instant Rating: 2.15
Faarooq was in limbo, and is 45... sad to see him go, not so much that he mattered much anymore, but as it's been said the company doesn't seem to be interested in keeping him around in a non-wrestling role. They're sippin on that Haterade, buh lee dat.
Mayhem
Scrapple



Since: 25.4.03
From: Nashville, TN

Since last post: 2144 days
Last activity: 36 days

#19 Posted on | Instant Rating: 4.98

I've dug Ron Simmons since the days of tagging with Butch Reed in Doom ... I'm with everyone else in that I'm surprised he wasn't kept on as an agent. However, maybe he was offered the gig, but declined ... Anyway, thanks for the memories Ron ... DAMN!


---


I'm like, angry at numbers.
desperate_living
Linguica



Since: 12.3.04

Since last post: 6948 days
Last activity: 6944 days

#20 Posted on | Instant Rating: 0.00
Is there a chance this is all a work? Just seems too planned, with the Smackdown angle and everything.
Pages: 1 2 3 Next