Excalibur05
Knackwurst



Since: 19.1.02
From: Minnesota

Since last post: 2438 days
Last activity: 2306 days

#1 Posted on | Instant Rating: 6.80
Something Old: Blake Lewis

The Song: "You Give Love a Bad Name" by Bon Jovi.

Results: Another good performance by Blake, and Simon is right, he's miles ahead of the other contestants this season in performance (and production). The only problem is that it really paled in comparison to the first time he did this. Partially because it wasn't as well put together, and partially because the last time he did this it was so out of left field that it was awesome. Lighting in a bottle.

***

Something New: Jordin Sparks

The Song: "Fighter" by Christina Aguilera

Results: Speaking of out of left field…Like…Woah. Perfect song choice for her, because this is exactly the kind of song she should've been doing weeks ago instead of getting shunted off into Melinda's Olde Tyme sector. That said, the song choice was perfect, but the performance was awful. Her voice was just all over the place, and not that Christina's isn't, but with Christina you get the impression that even though her voice is going on its own little roller coaster ride, she's in control the whole time. With Jordin…Not so much. Also, you could tell she was nervous and fidgety, which hurt. Her hands were all over the place while she tried to figure out what to do with them.

**.

Something New: Blake Lewis

The Song: "She Will Be Loved" by Maroon 5.

Results: That's not really new if he just did Maroon 5's other song last week, is it? Anyway, whatever. The performance is fine. I like how he's way more into the crowd and band interactions than Jordin. She's all about singing and making faces like she's Sinead or something. I wonder how Jordin would look bald? Anyway, the only real issue with the performance is that Blake's voice is threatening to go on strike the whole time, and flat out refuses to give him anything during the high notes. It comes off flat, but the judges like it because he's electric.

**½.

Something Old: Jordin Sparks

The Song: "A Broken Wing" by Martina McBride

Results: She does a really good job of projecting her voice and her emotion to the back of the theatre, which is something Melinda was never able to do. Jordin is really, really strong here and vocally it's on point throughout the whole thing. Just like Blake, her problem was that she was way too safe here. She didn't prove anything by repeating her best performance of the season again. Kind of like Melinda in that regard too. All this does is show me that you haven' progressed any from two months ago. Her nose ring is really distracting tonight for some reason.

**½

Something Borrowed: Blake Lewis

The Song: "This Is My Now" by Two Dudes

Results: You could almost sense the moment when Blake saw this song and went, "Jigga what?" Clearly a song written for a female voice, and while Blake has a higher range than most guys, he's just not anywhere close. And the lyrics and melody are so far away from his nu wave sensibilities that he just looks totally lost out there. The judges kind of bail him out by pointing out how ridiculous making him sing that song was, but it's kind of too late. It would've been hilarious though if he would've went all, "Fuck this" and just started beat boxing until his time was out. Worst Idol Song yet by the way. Thanks for letting the fans write it.

*

Odds: 25:1. Look, if it was up to me, he'd win. I think he's, musically speaking, probably the best suited for a long career, and I'm actually interested to see what kind of music he's going to produce. Beat boxing aside, "Time of the Season" and "You Give Love a Bad Name" showed that he's great at arranging songs and producing them so that he can find a groove that fits his talents. But working against him is that A) it's a girl's year to win, B) the Idol Winner Song is horrible for him, and C) Jordin's voice is much better than his.

Something Borrowed: Jordin Sparks

The Song: "This Is My Now" by Two Dudes.

Results: Did it really take two people to write this? Wow. Her arrangement is way better than Blake's and she almost makes the song sound palatable for a minute there. She does a really great job of bringing it in, until she starts bawling at the end and fucks everything up. Can't you at least finish your one shitty song before you start crying? Geez. Still, it sounded way better for her than it did for Blake. Secretely though? I was kind of hoping she would say "Fuck it" and start beat boxing. I totally would've voted for her then.

***

Odds: 3:1. She's the clear favorite now, and forget whatever you've heard about the show trying to "pimp" Jordin to the audience. It's rubbish, the judges have only been consistently pimping Melinda all season. Look, Jordin is a pretty girl. She's build like a linebacker, she's 9 feet tall, and she looks like she could swallow Ryan Seacrest whole, and I don't know if you know this, but she's only 17 (! Somebody on the show should mention that!). Tall gangly girls who are massively uncoordinated and have weird emotional issues rarely win contests like this. She'll still win though, or it'll be a shocker.

And hey! Look! Chris Daughtrey! Totally um…"rocking out" to his slow song. In about 90 pounds of makeup. You go on with your "bad" self, dude.

Predicted Winner: Jordin Sparks


---

For NFL Power Rankings, My Blog and More, check out Hock Show Dot Com (hockshow.com)
Promote this thread!
Packman V2
Bratwurst



Since: 16.3.04
From: Albuquerque, NM

Since last post: 293 days
Last activity: 217 days

#2 Posted on | Instant Rating: 5.09
Yeah, Jordin has it locked down. It won't even be close, IMO.


---

Co-Winner of the 2006 Time Magazine Person of the Year Award
wmatistic
Andouille



Since: 2.2.04
From: Austin, TX

Since last post: 2084 days
Last activity: 1069 days

#3 Posted on | Instant Rating: 3.08
Yeah, total crap to make them both sing that lame song. Unfair to Blake, especially after last year when they tailored songs to the two finalists. But oh well, Jordin was gonna get all the Melinda votes anyway, so this was a done deal before they sang.

Both get record deals anyway so whatever.
chill
Landjager



Since: 18.5.02

Since last post: 5653 days
Last activity: 5653 days

#4 Posted on | Instant Rating: 2.49
It seems fitting that there's been very little response to the finale and/or results show. This season was all about hype. I can't honestly see any of these guys or girls putting out a disc that'll sell. Blake belongs as the frontman for a boy band of some sort.

Did anyone else groan when Seacrest said they'd be back again for a new season in January? I enjoy the audition episodes, but wow... January sure seems way too close now.
Guru Zim
SQL Dejection
Administrator



Since: 9.12.01
From: Bay City, OR

Since last post: 8 days
Last activity: 8 days


ICQ:
#5 Posted on | Instant Rating: 8.81
It's like MTV's The Real World.

I could probably come up with the names of four people who were on season one. Maybe a couple off of Season two.

I couldn't even begin to tell you what season they are on now, let alone actually identify anyone from the past 10 or so versions.

As the group of people identified as "American Idols" grows and grows, it becomes less important and harder to identify them.


---

Sign up for Folding@Home and join our team. PM me for details.

Ignorance is bliss for you, hell for me.
Kevintripod
Knackwurst



Since: 11.5.03
From: Mount Pleasant, Pa.

Since last post: 10 days
Last activity: 9 days

#6 Posted on | Instant Rating: 4.97
>Tuesday's AI - usually a huge night as it features the last performances and voting for the final two - attracted a disappointing 25.2 million viewers. It was AI's smallest Final Tuesday in three years and down 6.6 million from last year. Producers are said to be considering major tweaks to next years run to make sure the decline doesn't continue.<

I didn't bother watching simply for the reason that they would both end up getting record deals, so why even waste my time watching.




---

"F*cking Chuck Norris."
wmatistic
Andouille



Since: 2.2.04
From: Austin, TX

Since last post: 2084 days
Last activity: 1069 days

#7 Posted on | Instant Rating: 3.08
Well the hope would be that they don't try to shove people like Sanjaya who just aren't very good, but cute and a "good story" into the top 24 and instead put the most talented people in. Crazy thought, I know. Nah, they'll more likely try to find the next Sanjaya.

But I enjoyed the season anyway. Last night was fun. It's like wrestling, you can't take it seriously if you want to really enjoy it.

Blake/Jordin to open was ok I guess. Cute enough, non-offensive stuff.

Gwen - horrific(looking and "singing"). I mean seriously you're lip synching on a singing competition show? And doing it very poorly might I add. That was terrible.

Kelly Clarkson - holy COW girl, with the emphasis on cow intended. Who did that outfit and makeup and hair for her? Are they dead now? She had to kill them, right? And that song....wow that was horrible. Great that you came back to AI, but not what everyone was hoping for.

Smokey and the Boys - Eh, it was boring. Chris S really isn't any good you know. Phil makes me smile for some reason.

Blake and Doug E. Fresh - Ok, now this was pretty cool stuff. Shows how far beyond everyone else on the show Blake is as an entertainer.

Gladys Knight and the Girls - Hmmm, well then. She's ok, some of the girls are freaking me out though. Gina....are you wearing a pillowcase? Haley is apparently not embarrased at having been called out for slutting it up, as she resumes the role the moment she got on stage. Hey it's Stephanie! I forgot you existed. Lakisha, we need to talk. Those things on your chest, we're not into them. In fact they scare most of us pretty badly. If you get on tv again, do the world a favor and cover them up.

Tony Bennett - aw, now this was great stuff. Good to see. Would have been better if he had pimp slapped Lakisha for ignoring his advice though. Oh well.

Melinda with two other people - I don't know these two and I don't want to. Why does Melinda slouch, lean forward and into the other two? Is it creeping them out like it is me? She's just so odd. Good, but odd.

Carrie Underwood - You're not on AI anymore, you can sing your own songs now. What is with the jeans under dresses thing these young girls are into? Jordin does this every other week.

African Children's Choir - Cute kids. Sure why not. Let's just not warp any of them into wanting to compete on this show when they are older.

Sanjaya with Joe Perry - whatever. He was much funnier when they weren't trying to play it up.

Green Day - Go away.

Taylor - Hey, this song sounds like it came from the 80's! And like it wouldn't have been a hit then either! How did he win again? I liked him at some point didn't I? Wait, don't remind me.

Jordin and Rueben - Hmm, I didn't watch season two so all I know about this guy is he's fat. I quickly learned he's a much better singer than Jordin too.

Bette Midler - See, this is what I was talking about with Sanjaya. Much more fun when they try to ignore how horrible something is.

Past winners "sing" Beatles stuff - eh, I was too busy being pissed at this point as I realized the DVR was not going to show me the actual end of the show. Whatever.

Again though it was a very entertaining season. Especially when you stop pretending it's a singing competition.
haz
Landjager



Since: 2.1.02
From: Whitby, Ontario, Canada

Since last post: 3038 days
Last activity: 1702 days

#8 Posted on | Instant Rating: 6.46
There were only two things I took from watching last night...


1> Joe Perry, oh my god, you must have better things to do than this?? Even if you don't, sitting at home is better...

2> Ruben Studdard is still the best damn singer they have ever found on this show. Man, he has some fantatic pipes.

(edited by haz on 24.5.07 1330)

---

There's a World Container with your name on it, and a billion ways to go bezerk!!
DJ FrostyFreeze
Scrapple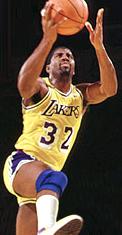 Since: 2.1.02
From: Hawthorne, CA

Since last post: 1347 days
Last activity: 528 days

#9 Posted on | Instant Rating: 6.85
I thought the 1st hour of the show was pretty cool, but the 2nd hour dragged and dragged and dragged. Way too long. Anywho, I lost interest in this season when Leticia and Melinda got voted off. And they blew everyone else away last night too (including Gladys Knight, who stunk).


---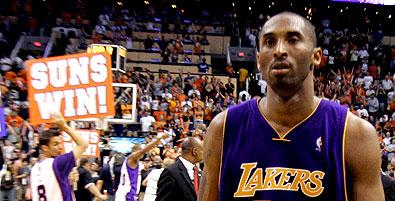 pieman
As young as
he feels




Since: 11.12.01
From: China, Maine

Since last post: 4 days
Last activity: 4 days


ICQ:
#10 Posted on | Instant Rating: 7.30
Originally posted by DJ FrostyFreeze

---

Leticia

---



Hehehe. Intentional or not, you're funny, Frosty!


---

CRZ had to edit my profile and close my table for me. I am a bad man.