Kei Posiskunk
Kolbasz



Since: 7.1.02
From: Central PA, USA

Since last post: 140 days
Last activity: 136 days

#1 Posted on | Instant Rating: 4.15
Anyone in W-land watching the new season of TAR? I haven't watched since season 1, but this is already shaping up to be a pretty good season, although Boston Rob (of Survivor infamy) is already starting to get on my nerves, bragging about how he managed to make scheming and plotting part of the race. Even Phil Keoghan seemed compelled to kiss Rob's ass over it.

Though my favorite teams this year are shaping up to be Uchenna/Joyce (this year's version of Frank/Margarita or Chip/Kim from previous seasons), and Susan/Patrick (even though it's becoming apparent that they're quite incompetent at this whole race thing, I think I've developed an embarassing crush on Patrick, especially after his "Maybe I'll quit just to spite you!" quote to his mother...)

Thankfully, my least favorite team, Debbie/Bianca, the Harpies from Hell, were the ones Philiminated tonight.


---
FOXPILE!!!
Promote this thread!
pieman
As young as
he feels



Since: 11.12.01
From: China, Maine

Since last post: 19 days
Last activity: 1 day


ICQ:
#2 Posted on | Instant Rating: 8.67

My wife and I are regular watchers, but she's about ready to stop watching. This has been the least watchable Race for us. More than Rob and Amber sucking up camera time, though that's as big a reason as any to not watch this show. The piewife says if they don't get eliminated soon, she's not going to watch anymore. Most of the other teams are unlikeable as well. Patrick needs a boyfriend, just like his mommy said. Ray needs a kick in the nads. I kind of like the the gay guys, but they are SO gay. I have a few friends who are gay and they are embarrassed for them.

I really like the brother team, because they seem to be having a lot of fun. They remind me of the Kratt Brothers from Zaboomafoo. So that's who I am rooting for. I am sure they will be eliminated next week.


---
Gabba gabba hey!
David Adams
Kishke



Since: 2.1.02
From: NJ

Since last post: 481 days
Last activity: 60 days

#3 Posted on | Instant Rating: 5.19
The problem I have with season is that it's become Rob and Amber all the time, even from the other racers. And the problem with Rob is that he's scheming, not racing. Wrong show, jackass. I mean, what was the purpose of stealing the girls' cab last night aside from being a prick? It didn't give them any real advantage aside from the fact the girls had to call another cab. I'm in agreement with Mrs. Pieman, if they don't get eliminated soon, I might bail until next season.

Uchenna and Joyce are cool: "Do you want a breathmint?" The gay guys are ok too except for their Rob/Amber obsession. I like the brothers as well. They remind me of Kris and Jon from last season who seemed to have fun throughout the entire race.

I do wish the rednecks didn't get eliminated in the first leg. They seemed like nice guys and were fun to watch.
TheCow
Landjager



Since: 3.1.02
From: Knoxville, TN

Since last post: 5350 days
Last activity: 5349 days

#4 Posted on | Instant Rating: 7.00
I actually kind of figured they'd be eliminated already, in all honesty.

While I'm not finding any super-likeable teams this year, it's still worlds better than TAR6, where the pricks came out to play. (Notable exceptions were Kris and Jon, thankfully.) I've totally switched sides with Susan / Patrick; my mom got me to start watching last season, and we both had high hopes for them ... but they're horrid racers. Seriously. Uchenna and Joyce are working my way up on my favorite teams list.

And yeah, Ray needs a kick in the nads. Maybe two of them.
Bullitt
Shot in the dark




Since: 11.1.02
From: Houston

Since last post: 2222 days
Last activity: 2222 days

#5 Posted on | Instant Rating: 5.54
The focus is "All Rob/Amber, All the Time" because that's where the story is. What did the gay team say after winning last night's leg? "At least we beat Rob and Amber."

GET OVER IT. If half these teams stopped obsessing over them so much, they might actually have a chance to win.


---
New Blog Site...I'm out to prove I've got nothing to prove
fuelinjected
Banger



Since: 12.10.02
From: Canada

Since last post: 6162 days
Last activity: 6162 days

#6 Posted on | Instant Rating: 4.87
I find Rob to be hilarious so I don't mind the show being centered around him. He and Amber have been playing the race really well. I don't think you have to worry about them making it that far because someone will yield them soon.


---

"When did they pass a law that says the people who make my sandwich have to be wearing gloves? I'm not comfortable with this. I don't want glove residue all over my food; it's not sanitary. Who knows where these gloves have been?" - George Carlin
AWArulz
Scrapple



Since: 28.1.02
From: Louisville, KY

Since last post: 19 days
Last activity: 19 days

#7 Posted on | Instant Rating: 6.13
I'm loving the Rob/Amber thing myself and the AWAfamily seems to be in the same boat. We have Directv, but the daughter just has rabbit ears in her Bedroom, so we have a delay of about 4 seconds to the living room. I knew Mommy and Son had not lost last night when I heard an 'AWWWWW" from her room, just before they popped up arriving at the finish line on my screen.

Come on - wasn't Rob's move last night on the meat thing BILLIANT? Man, that was awesome - and then convincing the other racers to do it too? It was amazingly cool. He just understands how to play. He might not make it to the final, but he understands this reality TV crap better than anyone I have seen and TAR is better for it. (Although I DID enjoy Jonathan and the Wrestlers last season)



---

Now, just wait a minute!
Reverend J Shaft
Toulouse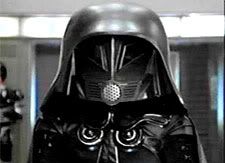 Since: 25.6.03
From: Home of The Big House

Since last post: 894 days
Last activity: 110 days

#8 Posted on | Instant Rating: 3.34
I'm no fan of Boston Rob and Amber, but I gotta root for them until one of the other idiot teams stops being their puppets. I hope they all have seen these past few episodes and realize what fools Rob have made of them. Hell, I busted a gut watching Phil laugh incredulously at the way Rob manipulated all of them at the Argentine barbeque.

I'm excited to see next week's episode where they tease Rob and Amber "making an aggressive move." My bet is that they convince all of the other teams that the race has been cancelled and they all fall for it.




(edited by Reverend J Shaft on 17.3.05 0803)
---

Excalibur05
Knackwurst



Since: 19.1.02
From: Minnesota

Since last post: 2371 days
Last activity: 2239 days

#9 Posted on | Instant Rating: 7.73
I'm a huge Rob and Amber fan. It all depends, I think, on your thoughts on Rob's tactics. Personally, they pretty much make the entire season for me. The guy has just put up some brilliant actual strategy (the book movement) and sneakiness (bribing locals, convincing people to drop out of the challenge). The only questionable thing he's done is the bus incident, and that's nothing other racers haven't done before. I mean, really, the only people who've ever come this close to dominating a game with strategic movement have been Collin and Christie and the Guidos, but Rob's doing it without being nearly as big an asshole about it.

And count me among the people who wish that the other teams would SHUT UP about beating Rob and Amber. There's nothing to be gained by any of them fretting so much about one other team, and it's beyond annoying at this point. Patrick is especially snotty about it, and I'm thankful that he really didn't have much to say about it last episode. His "I've seen Rob on Survivor and he's dumb as a rock" act was pretty funny, concidering that if he'd actually watched Survivor, he'd know the opposite is true.

And for those of you who say that Rob and Amber are dominating the screen time this season, it's not exactly true. Other teams talking about them, maybe, but the fact is that they've been on no more than any of the other "power personality" teams from other seasons (Colin/Christie, Kevin/Drew, the Guidos) and in fact their top finishes in the first and second legs means that they were done and off the screen before pretty much every other team (and in the case of the second episode about halfway through the entire episode) so I'm just not seeing that.


---

Tonight I wanna ruin my life,
I wanna throw it all away,
In a spectacular way
pieman
As young as
he feels



Since: 11.12.01
From: China, Maine

Since last post: 19 days
Last activity: 1 day


ICQ:
#10 Posted on | Instant Rating: 8.67

Even so, it doesn't mean I have to enjoy seeing him on my screen. And I do mean him. Amber is hardly ever seen or heard. It's always Rob. They are milking their fifteen minutes of fame for all it's worth.


---
Gabba gabba hey!
Wpob
Bierwurst



Since: 21.11.02
From: Williston Park, NY

Since last post: 910 days
Last activity: 676 days

#11 Posted on | Instant Rating: 0.88
I agree Rev. I was not a big fan of Boston Rob and Amber on Survivor and was hoping SOMEONE would step up and challenge them, but no one did. Now, I am laughing at the fact that most of these people have seen or heard of Rob/Amber on/from Survivor, know what their tactics are and they STILL let themselves be manipulated. I am pulling big time for Rob and Amber to just crush these teams and make this a lopsided TAR. The show, which has been one of my favorites since season 1, has been made even better by their presence.


---

I think you're an asshole. No, no, let me correct that, an immature asshole. Which is fine, except that you're marrying my daughter and I'm afraid that my grandchildren are gonna be little assholes.
Del
Weisswurst



Since: 6.12.04
From: The universe of nothing-but-shrimp.

Since last post: 5895 days
Last activity: 5760 days

#12 Posted on | Instant Rating: 1.91
This is already the best season in ages, thanks partially to Rob & Amber, but mostly to the lack of whitebread model/dating teams and the far more entertaining challenges. No damned pizza eating so far, thank you CBS.


---

de·moc·ra·cy n 1. Proof that half of the people in your country are conspiring against you.
TheCow
Landjager



Since: 3.1.02
From: Knoxville, TN

Since last post: 5350 days
Last activity: 5349 days

#13 Posted on | Instant Rating: 7.00
Totally delayed, but I agree with the sentiment on Rob's move during the Roadblock. I was surprised that he got one team to do it, let alone two. However, I'm normally not that impressed by his "scheming for the sake of scheming" moves - the bus incident (as they were getting off the bus, not the other one which could've easily been avoiding by people looking around), the taxi-stealing from Debbie / Bianca (team RollerDerby) - but only because it was largely pointless - etc. However, some of his tricks have been pretty good, and at the least, he's making it interesting.

And yeah, other teams bitching about Rob and Amber? Needs to stop. One of these episodes, he's going to use that to his advantage. I'm not quite sure at this point how he's going to do that, but he is.
ColeKingsly
Weisswurst



Since: 24.1.05
From: Dayton

Since last post: 6391 days
Last activity: 6367 days

#14 Posted on | Instant Rating: 0.08
Originally posted by David Adams

---

I mean, what was the purpose of stealing the girls' cab last night aside from being a prick? It didn't give them any real advantage aside from the fact the girls had to call another cab.

---


In hindsight it didn't give them an advantage because everyone had to wait for that place to open, but at the time he stole the cab, he didn't know it wouldn't be an advantage, it's not like he knew that everyone would end up just sitting at the next stop.

I think Rob and Amber are the best part of the show and all the other racers know they are the best part of the show too which is why everyone wants to beat them. At first I hated the Outrageously Gay Duo, but at least they are good for a laugh. The gay dude and his mom get on my nerves, but I hope they stay around because the show is more interesting when I am not indifferent to the racers.

Cole