tricia
Chipolata



Since: 5.11.05

Since last post: 165 days
Last activity: 165 days

#1 Posted on | Instant Rating: 4.82
Winning the lottery, financial windfall, settled lawsuit, rich relatives's inheritance, etc etc. Just imagine that you could afford to live anywhere at all, luxuriously and why.

Hawaii. Blue oceans, mountains, unique foliage, unique indigenous culture, pleasant and mild weather. It is still in the USA, so I won't have a large culture shock, but it is still more multicultural than the part of Wisconsin where I live.




---

tricia @@@:)
Promote this thread!
NickBockwinkelFan
Frankfurter



Since: 10.4.02
From: New York City, NY

Since last post: 3356 days
Last activity: 2122 days

#2 Posted on
Maui on Kaanapali Beach...

also an apartment on Central Park West.


---

"Well, you can't involve friendship with business. It has to be one or the other. It's either business or friendship, or hit the bricks!"
--Life Lessons from Bobby the Brain Heenan WCW Uncensored 2000 preview



Generalissimo Takada's Energy Beverage Provides Maximum Nourishment!
Merc
Potato korv



Since: 3.1.02
From: Brisbane, Australia

Since last post: 3723 days
Last activity: 3701 days

#3 Posted on | Instant Rating: 7.00
Assuming its enough that I don't have to work again, somewhere on the Tweed Coast/Northern New South Wales.
Then I might actually surf every day.

Oliver
Scrapple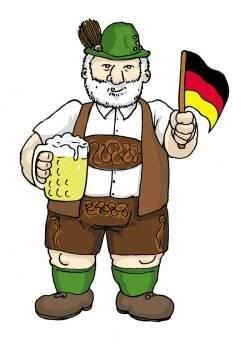 Since: 20.6.02

Since last post: 2304 days
Last activity: 2298 days

#4 Posted on | Instant Rating: 4.05
I'd pick Alaska, but only as a home base; I'd purchase a moped and travel all over the continent.


---

Kevintripod
Banger



Since: 11.5.03
From: Mount Pleasant, Pa.

Since last post: 2 days
Last activity: 2 days

#5 Posted on | Instant Rating: 5.27
I would have to have at least 2 homes. I would have one here in the Pittsburgh area so I can still be near my family, and then a house on the beach in Maui.

I also would probably get a house somewhere near Disney World and Universal Studios in Florida for the kids (ok, for me too).


---

"Oh it's on like Donkey Kong !!!" - Stifler, American Wedding
DrDirt
Banger



Since: 8.10.03
From: flyover country

Since last post: 1336 days
Last activity: 1238 days

#6 Posted on | Instant Rating: 7.35
A small island off the western coast of Ireland with a thatched roof cottage, an endless supply of peat for the fire, cases of good whiskey, and all the books to read I haven't gotten to yet. Plus, I am the only one on the isalnd and have a small currach to get to the mainland every so often.


---

Perception is reality
samoflange
Lap cheong



Since: 22.2.04
From: Cambridge, MA

Since last post: 2805 days
Last activity: 2798 days

#7 Posted on | Instant Rating: 7.00
I'd go for a swanky place in Portland, Maine. I'd also have a summer house in Nova Scotia, and a ski house in Colorado.


---

HBK: Youíre flat broke arenít you?
MJ: Please let me wrestle on RAW!
HBK: Fine, but I ainít weariní no fruity tassels.
MJ: Are these your mirror pants?
HBK: Give me those!

RAW Satire - 03.14.2005
John Orquiola
Scrapple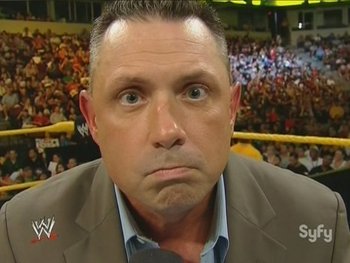 Since: 28.2.02
From: Boston

Since last post: 2550 days
Last activity: 2550 days

#8 Posted on | Instant Rating: 5.00
Whoa, Nick Bockwinkle, you have the exact same intentions as I do. Is it possible you have the other half of this locket?

I'd probably also get myself a place in Vancouver or thereabouts, in the Pacific Northwest.


---

Back of the Head: www.backofthehead.com
dunkndollaz
Banger



Since: 3.1.02
From: Northern NJ

Since last post: 639 days
Last activity: 94 days

#9 Posted on | Instant Rating: 7.22
A ranch in the mountains of Idaho and house on the Makena Coast outside of Kihei on Maui - that would work


---

3 days in Vegas and I feel old......
Mr. Boffo
Scrapple



Since: 24.3.02
From: Oshkosh, WI

Since last post: 2885 days
Last activity: 2846 days

#10 Posted on | Instant Rating: 5.12
I'd choose my location based on weather. Preferably, I'd want somewhere with mild winters and mild summers. Somewhere with out hurricanes, tornados, earthquakes, and the like.


---

In the real world, WWE believes that no matter what our race, religious creed or ethnic background in America, we all share the common bond of being Americans. American-Arabs are a part of the fabric of America, and they should be embraced by all of us.
Mr Heel II
Lap cheong



Since: 25.2.02

Since last post: 881 days
Last activity: 617 days

#11 Posted on | Instant Rating: 5.56
Well, I like to roam, so I'd probably set myself up with low maintenance condos or townhouses in some of my favorite cities so I could just up and go at anytime and be hooked up on the other end with no need for set schedules to be anywhere else.

Couple weeks here...a month there...A lovely network of central hubs, basically.
Bullitt
Shot in the dark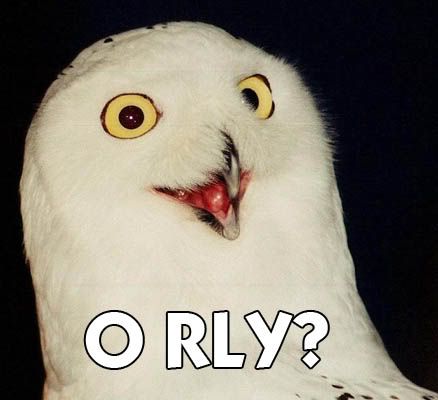 Since: 11.1.02
From: Houston

Since last post: 1756 days
Last activity: 1756 days

#12 Posted on | Instant Rating: 8.31
Originally posted by samoflange

---

I'd go for a swanky place in Portland, Maine. I'd also have a summer house in Nova Scotia, and a ski house in Colorado.

---


Freaky!

I'd get a place here in Halifax, plus one in my former hometown of Portland, too.

I'd build the huge house out in Calgary, though.


---
These are my awards, Mother. From Army. The seal is for marksmanship, and the gorilla is for sand racing.

JayJayDean
Scrapple



Since: 2.1.02
From: Seattle, WA

Since last post: 1974 days
Last activity: 1552 days

#13 Posted on | Instant Rating: 6.49
I'd stay right here in the Northwest, but probably upgrade the home to something in the 3000-3500 square foot range, then get a cabin (or a condo, or just another house now that I think about it) on the Pacific Coast (maybe Ocean Shores, WA) and get a house by my parents' place in Maine.


---

"You know what you need?
Some new quotes in your sig.
Yeah, I said it." -- DJFrostyFreeze


pieman
As young as
he feels



Since: 11.12.01
From: China, Maine

Since last post: 14 days
Last activity: 6 days


ICQ:
#14 Posted on | Instant Rating: 7.88


I wouldn't move. I would pay off my house here in China, Maine. After the kids were out of school, we might move.

I would definitely visit Bullitt and samoflage in Portland, though. I am guessing if they were building big old houses in Portland, they could add on the pieman wing for me. I would also hope for a pieman wing in the JJD's parents place in Montville.



(edited by pieman on 21.11.05 1240)
---
Gabba gabba hey!
Ticamo
Boerewors



Since: 19.7.02
From: Trenton, NJ, USA

Since last post: 5229 days
Last activity: 4527 days

#15 Posted on | Instant Rating: 4.08
I'd move to New England, like maybe Cape Cod or something. A house with a view of water, a porch that wrapped around the house and a porch swing.

I'd definately get another house in Northern New Jersey though. My luck, I'd have the neighbors from hell and I'd have to throw a ham over the fence to get them to stop with all the noise. :)

(edited by Ticamo on 21.11.05 1131)

---
"Hey, you created me. I didn't create some loser alter-ego to make myself feel better. Take some responsibility! ."
Stilton
Frankfurter



Since: 7.2.04
From: Canada

Since last post: 5617 days
Last activity: 5617 days

#16 Posted on | Instant Rating: 4.72
I'd buy a nice house here in Toronto for spring and fall.

Summer in Newfoundland.

Winter on the Mediterranean coast of France.


---

He was a popular attraction until he choked to death on a corn kernel.
Roy.
Pepperoni



Since: 25.2.04
From: Keystone State

Since last post: 4791 days
Last activity: 755 days

#17 Posted on | Instant Rating: 4.84
I'd like to buy an island, preferably one in a warm climate. That was my ex-roommate's goal in life, and I think it's a worthy dream. Maybe open a casino resort.
Rudoublesedoublel
Frankfurter



Since: 2.1.02
From: Kentucky - Home of the 8 time NCAA Champ Wildcats

Since last post: 1319 days
Last activity: 1248 days

#18 Posted on | Instant Rating: 6.26
I'd buy a huge ranch in a warm weather place and help my wife run any size animal rescue that she wanted. Then, I'd build a golf course and stay there while MRS played with the animals.


---

University of Kentucky basketball isn't a matter of life and death, it's much more important than that.
Iago
Chourico



Since: 17.2.04
From: Eugene, Oregon

Since last post: 5541 days
Last activity: 4843 days

#19 Posted on
I'd backpack the world first. Just hit every place I could, and try to see it all. Afterwards... I dunno. California, 'cause then I could actually afford the ridiculous property costs!


---


Mediocrity! Yay!
R-Dub
Pickled pork



Since: 25.8.05
From: Michigan

Since last post: 444 days
Last activity: 14 days

#20 Posted on | Instant Rating: 4.01
I'd like to have a place in Miami Beach. And probably another place in Hawaii because it is just so beautiful.
Pages: 1 2 Next