Teapot
Kishke



Since: 1.8.02
From: Louisville KY

Since last post: 479 days
Last activity: 479 days

#1 Posted on | Instant Rating: 9.00
BEST PICTURE: The Shape of Water (Guillermo del Toro and J. Miles Dale, producers)
BEST DIRECTOR: Guillermo del Toro for The Shape of Water

BEST ACTOR: Gary Oldman in Darkest Hour
BEST ACTRESS: Frances McDormand in Three Billboards outside Ebbing, Missouri
BEST SUPPORTING ACTOR: Sam Rockwell in Three Billboards outside Ebbing, Missouri
BEST SUPPORTING ACTRESS: Allison Janney in I, Tonya

ANIMATED FEATURE: Coco (Lee Unkrich and Darla K. Anderson, directors)
DOCUMENTARY FEATURE: Icarus (Bryan Fogel and Dan Cogan, directors)
FOREIGN LANGUAGE FILM: Una mujer fantástica (A Fantastic Woman) (Chile) (Sebastián Lelio, director)

BEST ORIGINAL SCREENPLAY: Get Out by Jordan Peele
BEST ADAPTED SCREENPLAY: Call Me by Your Name by James Ivory (based on the novel "Call Me by Your Name" by André Aciman)

BEST CINEMATOGRAPHY: Roger A. Deakins for Blade Runner 2049
BEST FILM EDITING: Lee Smith for Dunkirk

BEST ORIGINAL SCORE: Alexandre Desplat for The Shape of Water
BEST ORIGINAL SONG: "Remember Me" from Coco (music and lyric by Robert Lopez and Kristen Anderson-Lopez)

BEST MAKEUP AND HAIRSTYLING: Kazuhiro Tsuji, David Malinowski, and Lucy Sibbick for Darkest Hour
BEST PRODUCTION DESIGN: Paul Denham Austerberry, Shane Vieau, and Jeffrey A. Melvin for The Shape of Water
BEST COSTUME DESIGN: Mark Bridges for Phantom Thread
BEST SOUND EDITING: Richard King and Alex Gibson for Dunkirk
BEST SOUND MIXING: Gregg Landaker, Gary A. Rizzo, and Mark Weingarten for Dunkirk
BEST VISUAL EFFECTS: John Nelson, Gerd Nefzer, Paul Lambert, and Richard R. Hoover for Blade Runner 2049

BEST DOCUMENTARY SHORT: Heaven is a Traffic Jam on the 405 (Frank Steifel, director)
BEST ANIMATED SHORT: Dear Basketball (Glen Keane and Kobe Bryant, directors)
BEST LIVE-ACTION SHORT: The Silent Child (Chris Overton and Rachel Shenton, directors)

ACADEMY HONORARY AWARDS (GOVERNOR'S AWARDS): Charles Burnett, Owen Roizman, Agnès Varda, Donald Sutherland
SPECIAL HONORARY ACADEMY AWARD: Alejandro González Iñárritu

Multiple winners:

The Shape of Water - 4
Dunkirk - 3
Blade Runner 2049 - 2
Coco - 2
Darkest Hour - 2
Three Billboards outside Ebbing, Missouri - 2

Roger Deakins won his first Oscar in his 14th career nomination.
James Ivory (one half of the former producing duo Merchant Ivory) becomes the oldest Oscar winner at age 89.
Robert Lopez's Oscar completes his second career EGOT, making him the only person to win all four awards at least twice.
Promote this thread!
Peter The Hegemon
Lap cheong



Since: 11.2.03
From: Hackettstown, NJ

Since last post: 25 days
Last activity: 8 hours

#2 Posted on | Instant Rating: 7.54
I thought it was a good show. Kimmel had some good lines, especially Paw Patrol and the bit about Sandra Bullock films. Loved the montages, especially the 90 years of movies one (hey, Roger Ebert!) The roasting of Meryl Streep was good, too.


Originally posted by Teapot

---



BEST FILM EDITING: Lee Smith for Dunkirk

---


Wow, I thought Sammy Sosa was the only ex-Cubs star who turned white! Ba-dum-bum.


(edited by Peter The Hegemon on 5.3.18 0043)

(edited by Peter The Hegemon on 5.3.18 0044)
ekedolphin
Scrapple



Since: 12.1.02
From: Indianapolis, IN; now residing in Suffolk, VA

Since last post: 50 days
Last activity: 2 days

#3 Posted on | Instant Rating: 2.91
Shape of Water. Jordan Peele. Allison Janney!!
WOOOOOOOO!
---
"--and really, I don't understand why everyone always complains about being overshadowed in combat. I've always found it very relaxing."
--Elan,
The Order of the Stick
Certified RFMC Member-- Ask To See My Credentials!
Co-Winner of Time's Person of the Year Award, 2006
Kevintripod
Knackwurst



Since: 11.5.03
From: Mount Pleasant, Pa.

Since last post: 9 days
Last activity: 22 hours

#4 Posted on | Instant Rating: 5.98
You left out the winner of the Jet Ski.
lotjx
Scrapple



Since: 5.9.08

Since last post: 1094 days
Last activity: 933 days

#5 Posted on | Instant Rating: 2.14
Glad Blade Runner got some love. A little disappointed with Get Out only winning Best Screenplay. I still don't know if Rockwell deserved it, because most of the reviews I have heard is he is a distraction in the film due to being a cop that shouldn't be a cop.


---

http://comicbookspotlight.wordpress.com/





Now previewing the Fall TV lineup.@realjoecarfley
Big Bad
Scrapple



Since: 4.1.02
From: Dorchester, Ontario

Since last post: 1339 days
Last activity: 908 days

#6 Posted on | Instant Rating: 5.85
Rockwell shouldn't have got it because he wasn't a "supporting" actor. He's basically the co-lead of the movie.


---

George Michael weighed his options. Maeby had chastised him for not taking risks, and what would be a bigger risk than perpetuating a lie about software just to ignite the passions of a woman? Of course it would be a lie, and since Maeby wouldn't know it was a lie, he wouldn't appear to be taking a risk. Perhaps the bigger risk was to tell his father he was lying, that he came up with it because he wanted his father to leave so he could enjoy what remained of his senior year. After all, he wondered, wouldn't that be the course of action taken by an overtly sexual man, a man who owns a pair of matador pants? He had not responded now for 41 seconds according to his unfailing internal clock, and it was time to come clean.
texasranger9
Frankfurter



Since: 9.1.11

Since last post: 866 days
Last activity: 866 days

#7 Posted on | Instant Rating: 4.76
LeBron, MJ, Shaq, Russell, none of them have an Oscar. Kobe the GOAT. In the middle of the MeToo movement made it a bit awkward.
Torchslasher
Knackwurst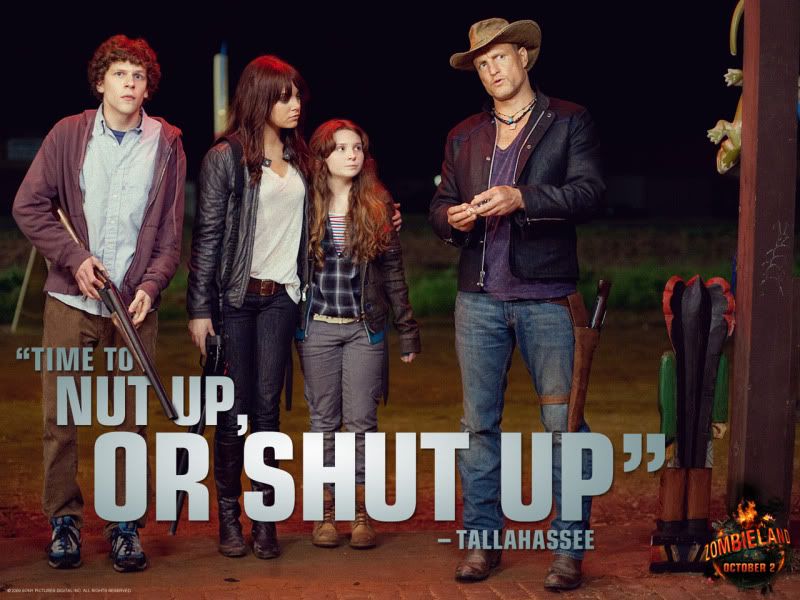 Since: 17.1.02
From: New F'n Jersey

Since last post: 108 days
Last activity: 60 days

#8 Posted on | Instant Rating: 5.29
I loved Jordan Peele winning for the screenplay, but not for the movie. I thought the film was somewhat derivative. I liked Dunkirk winning the sound awards as well. Since I haven't seen The Shape of Water, I won't debate that, but I'm at least happy that Del Toro got an award there. He got shafted a few years ago for Pan's Labyrinth, so I'll give him credit here.


---

"Put on your helmets, we'll be reaching speeds of 3!"
"It was nice of you to give that dead woman another chance."
"All right, look alive everybody...oh sorry Susan."- MST3K: Space Mutiny

YOUR 2015 W NCAA March Madness tournament champion!