Oliver
Scrapple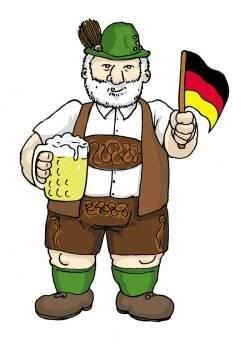 Since: 20.6.02

Since last post: 2394 days
Last activity: 2388 days

#1 Posted on | Instant Rating: 4.05
Ottawa beat Toronto last night 8-0.

Yes, 8-0. Ouch!!!

Yesterday's ASSWHIPPING was easily one of the toughest games I'd ever seen in my life. It was almost like the Leafs FORGOT they were playing, let alone facing one of their toughest competitors.

Belfour looked absolutely LOST out there, and the Leafs defence was laughable and, at best...virtually nonexistant.

Bravo for Dany Heatley, thoough. Four goals is an excellent outing.

Stats in the newspaper today: This is the first time since 1989 (in a game vs. the Jets) that TOronto has been beated with an eight goal margin.

ANyone else sit through this?


---

Promote this thread!
El Nastio
Banger



Since: 14.1.02
From: Ottawa Ontario, by way of Walkerton

Since last post: 66 days
Last activity: 4 days


ICQ:
#2 Posted on | Instant Rating: 7.33
Funny thing;

Went out last night. On the car ride home, we (My girlfriend who is just getting into hockey, her parents....the three of them Sens fans) tuned in again. At the one minute mark, we heard the ovation fromt he crowd. Then we heard the score. They were rather happy. As a Montreal fan, so was I, but for a different reason.

The SKILL teams (Ottawa and Montreal for example) are doing VERY well so far. Teams who have older, overpaid players (Toronto) aren't doing as well. Is there any wonder Pat Quinn is complaining about the state of the game? I would be if my team is losing 8-0 to a team which simply can't be stopped unless by a team with skill that can relate to it.

The following is a list of teams which can compete with the Sens on ANY given night:

- The Preds (no, I am not kidding).
- The Pens (once again, not kidding. When they get rolling, they're gonna do well).
- The Wild (THE BEST coach when it comes to the position game defensivly. They don't need to trap, clutch, or anything of the sort. This is what quality coaching can do).
- Edmonton (always been a fast, skilled team).
- Montreal (we played Ottawa very tough both games so far).


I'm absolutly LOVING the season so far. The games are wall to wall action for the most part, and there are dozens of highlight goals to be found. I believe I saw the term "grand larceny saves" here on this board. Oh, plenty of those running around (Thomas Vokoun, call your lawyer).


A note to Ottawa fans; teams like your's do not come around often. Enjoy it. EMBRACE it. Make Ottawa a true hockey town. Show the same zeal that Habs and Leafs fans have. Ok, maybe not the exact same as us Habs fans (we start riots, after all). Nevertheless, enjoy the excitement. And hopefully....maybe our paths will cross in the East Finals. Habs vs Sens. It'd be a classic this year for sure.


And a note to Pat Quinn; You are not losing to "gimmicks" or "over-zealous refs". It's called "your team is slow and old and has bad cap management". Deal with it.

(edited by El Nastio on 30.10.05 1136)

---

BXVI

Karol Wojtyla (Pope John Paul the II)....pray for us.
Bullitt
Shot in the dark




Since: 11.1.02
From: Houston

Since last post: 1847 days
Last activity: 1846 days

#3 Posted on | Instant Rating: 6.12
I sat through it...and I LOVED it.

Don Cherry using the term "we" while adressing the Leafs during the first intermission cemented my hatred of both Cherry and the Leafs.

I'm curious to see if Jeff O'Neill gets suspended for the two-hander he gave Chara at the end of the game. Granted it wasn't anything serious, but still...

(edited by Bullitt on 30.10.05 2231)

---
I'm out to prove I've got nothing to prove
JustinShapiro
Scrapple
Moderator




Since: 12.12.01

Since last post: 844 days
Last activity: 496 days

#4 Posted on | Instant Rating: 8.46
People like Pat Quinn who complain about the new NHL landscape are perhaps my least favorite (harmless) people in the year 2005. Saying that you wish there was more physicality in the games is one thing, because that's an important part of hockey, and players have shied away from hitting because they're still adjusting to the rules and don't want to be penalized. As time passes and everyone get more comfortable, it will eventually even out, I'm sure. But haranguing about the penalties that are now being called has to be the most shortsighted, asinine opinion on the new season one could possibly reach.

Erm, um, sir, do you happen to remember the pile of sludge and garbage and vomited up entrails that was NHL gameplay? A turnoff to so many people that when the time came to renegotiate a new TV deal, ESPN said 'thanks but no thanks,' and the sport's popularity had deteriorated to the point where the best network they could get on was the one devoted to Outdoor Life? And there are people who are upset that they changed the game? News 4 you: if it ai broke, do fix it. The NHL was badly in need of fixing, so they fixed it.

Yes, the frequency of the penalty-calling can get annoying. But the only way to dissuade players from obstructing is by asking them to cut it out and hoping the game slowly but surely opens up again. Wait no that is not it! I mean it is by calling penalties, so that they stop obstructing, so that they don't get penalized. And when everyone collectively gets on the same page about what you can and cannot do, there will be fewer penalties called. But until then, the whistles go woo-wooooo. And hockey will be infinitely better because for it. Anyone who isn't willing to accept that is welcome to stick to their 2003 playoff highlight tapes, "Giguerious: The Best of the 1-0, Sub-30 Shot Games."

(edited by JustinShapiro on 30.10.05 2308)
Oliver
Scrapple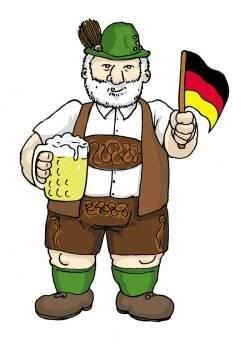 Since: 20.6.02

Since last post: 2394 days
Last activity: 2388 days

#5 Posted on | Instant Rating: 4.05
Originally posted by Bullitt

---

I sat through it...amd I LOVED it.

Don Cherry using the term "we" while adressing the Leafs during the first intermission cemented my hatred of both Cherry and the Leafs.

I'm curious to see if Jeff O'Neill gets suspended for the two-hander he gave Chara at the end of the game. Granted it wasn't anything serious, but still...

---
I liken DOn CHerry and Ron Maclean to JR and the King on WWE: They're old, their schtick has been played out to death, and it's time for a change.

With that, I've never, in my life, been a Don Cherry fan. I find him to be annoying, and when he was supposedly let go from CBC a few years ago, I was actually quite happy. I think putting someone else in that hotseat would be better.

The bad part: Scary Movie was playing on a different channel, and I chose this slaughter over a SM. Sad.


---

Mr. Heat Miser
Blutwurst



Since: 27.1.02

Since last post: 5069 days
Last activity: 3171 days

#6 Posted on | Instant Rating: 7.22
Shapiro: Word.

Quinn (and Sinden, etc.) has got to shut it, and I say that even though I'm a Leaf fan.

The game is million billion trillion times better being called this way, and if they revert to the old way of calling them (like they have every other time this has been tried), it'll make me sick to my stomach.

Edit: Oh yeah, the game in question: I turned this on at the start of the third, saw the score, and flipped it back off. Glad of it, too.

(edited by Mr. Heat Miser on 30.10.05 2053)

---

-MHM, winner of the 2000 Throwdown in Christmastown.
Freeway
Scrapple



Since: 3.1.02
From: Calgary

Since last post: 2829 days
Last activity: 2517 days

#7 Posted on | Instant Rating: 5.79
The best hockey game I've ever born witness to was Game Six of the Western Conference Quarterfinals between the Calgary Flames and the Vancouver Canucks.

Jarkko Ruttu put the Canucks up 1-0 at 18:01 of the first. 5:32 into the second, Daniel Sedin made it 2-0. 1:10 later, Brad May made it 3-0. And at 10:15, the Canucks put the final nail in the Flames' coffin with a Geoff Sanderson marker to make it 4-0. Game over, case closed.

OR WAS IT?

16 seconds later, Oleg Saprykin made it 4-1. At 12:38, Ville Nieminen made it 4-2. 1:14 into the third, Martin Gelinas made it 4-3. Chris Clark tied things up at 12:56.

The game continued into TRIPLE F***ING OVERTIME, with the Canucks' Brendan Morrison putting the puck past Miikka Kiprusoff at 2:28 of the third overtime (after 102 minutes of play) on the Canucks' 52nd shot on net.

THAT is the thesis of the "New" NHL. No game is unwinnable, and no lead is safe. Anybody can score goals at anytime, so you better be playing airtight defense because you will get burnt if you don't.

As a Flames fan, I'm a little sore over the new rules and their possible connection to the Flames' ROLLICKING 4-7-1-1 start...but the games are all entertaining now, so what do I care?


---

DVDs; Blog
Calgary Flames: 4-5-1-0
Omaha Ak-Sar-Ben Knights: 2-3-0-2
messenoir
Summer sausage



Since: 20.2.02
From: Columbia, MO

Since last post: 3070 days
Last activity: 2936 days

#8 Posted on | Instant Rating: 6.00
As a person who grew up with the European hockey style of lots of skating and goals over the endless fights and hits that slows the entire game down, I love the new rules.

There is not much more awesome then hockey players on skates, you know, skating. It is a great improvement.


---
Tribal Prophet
Andouille



Since: 9.1.02
From: Winnipeg, MB, Canada

Since last post: 2016 days
Last activity: 1276 days

#9 Posted on | Instant Rating: 5.59
Ottawa (Or Hasek) is like Kryptonite to them this year. I knew last week when they announced the games they'd be airing next week that the Leaf's weren't going to beat Ottawa on Saturday. But I never for a second thought that they would play as horribly as they did.

8-0 isn't unfair at all. They deserved to lose by double-digits the way they were all skating around with no real purpose. I stopped watching after 10 minutes of seeing them half-assing the effort, with their feet planted and their sticks resting on the ice most of the time. It went from frustrating to laughable, to a sense of vindication as the score got run-up just to rub in how bad they were trying. I only felt sorry for the goalies.

Jesus Christ, Pat. If your time is going to be as embarrassing as that, just take the bloody forfeit next time.

I have to say, the team that's impressing me more and more each year is Vancouver. I'll never admit it to a certain Canucks enthusiast at work, but they're really starting to win me over as my new favorite team.


Tribal Prophet
Big Bad
Scrapple



Since: 4.1.02
From: Dorchester, Ontario

Since last post: 1007 days
Last activity: 576 days

#10 Posted on | Instant Rating: 4.68
As a diehard Leafs fan.....y'all are absolutely right. The Leafs have exactly two NHL calibre defensemen right now in Kaberle and McCabe. The rest of their defense could be hit by a bus tomorrow and nobody in TO would shed a tear.

This team needs to be blown up and rebuilt from scratch. First of all, fire Pat "You're only good if you're at least 32 years old" Quinn and call up Paul Maurice from the Marlies. Get younger, quicker, players with some actual skill, or else all of the Toronto/Ottawa games are going to end like this. After all, Ottawa still can't beat us in the playoffs, but that won't mean much if the Leafs don't even make the playoffs.


---

On the flip side, congrats to ABC for hiring Tim McGraw to tailor the lyrics to "I like it, I love it" for every halftime highlight show throughout the "Monday Night Football" season. Just last week, my buddy House and I were discussing Cosell's classic highlight narratives in the '70s, and how nobody had approached them since, and I told House, "Only one thing could ever come close, and I know it's a long shot, but what if ABC hired Tim McGraw to tailor the lyrics to 'I Like it, I Love It' for each week of NFL highlights throughout the season?" And wouldn't you know, it happened! See, dreams can come true. --- Bill Simmons, www.sportsguy.net