geemoney
Scrapple



Since: 26.1.03
From: Naples, FL

Since last post: 112 days
Last activity: 9 hours

#41 Posted on | Instant Rating: 5.33

cammytuff, you're wish is my command:

Originally posted by Matt Tracker

---

The crowd was clearly behind Orton, and I thought his interview with lawler would end with him taking down the "legendary" King. This would draw boos. But no. I don't even think the crowd heard the dialogue.

---

Ding Ding Ding! We have a winner!

And jwrestle, no "d" in "Rochester."

I was there live, so here's the lowdown:

Dark Match:

Harry Smith beat a jobber. Smtih got a nice reaction, but it was a pretty basic match.

Heat Matches:

Matt Striker beat Jason Static. Two of my friends started a "Let's Read Books!" chant when the rest of the crowd chanted "Striker Sucks!" The match was good, and Striker got good heat.

Cade & Murdoch beat two jobbers. The jobbers got in two punches of offense. Like last week, the heels did running commentary throughout the match.

Val Venis beat Rob Conway. Good match. Afterward, Venis gave his towel to a young (as in 10 year old) girl at ringside.

RAW:

The opening segment was awesome, but I thought the cock was to mock Vince for how he walked. Vince got great heat from the crowd....There were a few pretty good signs, including the AAE "My Name is" sign and a hot chick with a sign that said "Kiss Me Mickie"....It even seemed like the bra and panties match was short, and Mickie didn't get the face heat from Rochester that she sometimes gets....

I was surprised that Haas was cheered over Viscera. The SS sliming was a cool visual. In case you were wondering, the top ring mat was taken off, and there was a fresh one underneath....ECW got heel heat throughout the night, a bit of a surprise since ECW visited western NY a lot during it's hey-day....Umaga KILLED John McChesney, and I liked how AAE stopped his spiel when the crowd chanted along....

Cena was WAY over, with just a few scattered boos. I was surprised at the lack of "Holy Shit" chant for Sabu's flying....For some reason, Orton was way over with the crowd, and no one cared about Snitsky, despite his best efforts. As eluded to before, the house mic wasn't on, so we couldn't hear Lawler's interview....The three-way didn't get much heat, but it was watchable....The DX/Coachman segment got a good reaction....

Flair/Edge was disappointing, and Flair didn't get much heat....I got all 3 Unlimited trivia questions right, but it helped that I was there for two of them....The final segment confused some live, because it wasn't obvious that the heels were chickening out- it just looked like they were going to the back and would come out if SS needed them. In fact, the idea in my group was the heels would attack DX, only for the two to be saved by ECW (would need storyline explanation, but maybe both groups being rebels would be enough). Aside from that, it was same old DX, which some love, and some detest.

Afterward, Trips mooned the crowd, and Cena beat Edge in the dark main event in a "street fight," but it was one in name only- the only weapon used was a mic cord. Overall, an entertaining evening.

(edited by geemoney on 20.6.06 1434)

(edited by geemoney on 20.6.06 1455)
---

My full One Night Stand report and more!: Experience It




RKMtwin
Boudin rouge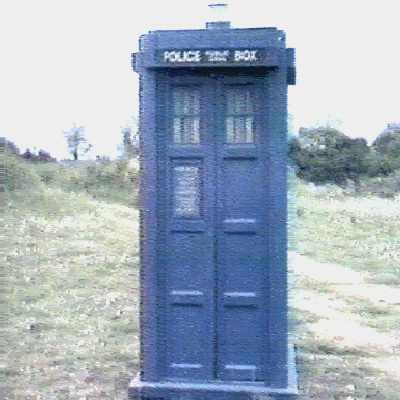 Since: 1.3.02
From: Denver, Colorado

Since last post: 5331 days
Last activity: 4775 days

#42 Posted on | Instant Rating: 4.87
The thoughts I had last night that I shared on a blog elsewhere are still the same and more vitriolic now one night removed from RAW. I need to do some wrestling fan-venting, darn it!

Was last night's RAW catered toward middle schoolers or something? With all due respect to those of you who felt last night's show was good, I really am BAFFLED that seemingly so many people thought RAW was actually that-- GOOD. The show was middling at certain points at best. And what spoiled it? D-Generation X.

The dX return just didn't work for me at all. HBK was ANNOYING with his acting like a smart-alecky fifteen year-old and his effeminate mannerisms. HHH was equally annoying, as his personality is now apparently completely transformed from being super-intense, no-nonsense badass in "The Game" to being some fun-lovin' cool big guy. I think many of you hit it on the head that HHH suddenly has no trace of his "Cerebral Assassin" persona whatsoever. What the heck? (Did some pod person replace HHH after he was injured after SummerSlam 1998? Because that could be the only explanation as to how, in 1999, HHH turns, becomes The Game and becomes the WWF's sh!tkicker.)

The gag with Dusty Rhodes in the beginning was HILARIOUS, I'll grant that. But notice how it had nothing to do with dX. In fact, for me, ALL of the shenanigans dX pulledwere just lame, uninspired, unoriginal and most of all, not funny. dX masters the art of Nickelodeon's Double Dare?! Oooh! Midgets and their bare asses! Weee! A stupid promo with spray paint to top it off! Yaaaay. And an attack on an incompetent Coach that results in his ass being exposed for all the world to see! Alrighty then.

This is NOT the dX I remember. This isn't even the dX from 1998 that couldn't be taken all too seriously some (or even a lot, or even MOST) of the time. The return of dX for me seemed much like the return of ECW last week-- all based off of crib notes that, when carried to execution, totally lack the essence of what D-Generation X was about so many years ago. How hard could it have been for those responsible for this annoyance to look back at footage and see what actually WORKED? Especially HHH and HBK! I mean, this IS their gimmick. Right? Right?!

I was a big-time dX mark. Big time mark. And that's why I'm so ticked off with this return. The original team of HBK, HHH, Chyna and Rick Rude were, even though they pulled childish pranks and openly disrespected any and everyone they could, a THREAT. One knew in the back of one's mind that Michaels and Triple H could, at the drop of the hat, turn it up a notch and start handing out ass-beatings. THAT dX was totally unafraid to try and make an example out of Steve Austin. THAT dX was absolute money when it came to the WAY they messed with Jim Ross, Sgt. Slaughter, The Headbangers, and so on. THAT dX somehow found a way to collaborate with Kane and orchestrate the barbecue of the Undertaker in a casket. And with the two main members of the original dX now back together, well, I guess that I was just expecting MORE. Now, I don't want to see this rendition of dX on my damn TV screen ever again.

Hell, the second rendition of dX to me, while not as effective as the original, still had their moments, from the dX "invasion" of WCW to the Nation spoof (although racist on that loser X-Pac's part) to Road Dogg's miraculous Hardcore title reign, to HHH's ladder match battle with The Rock. The combination of X-Pac, Billy Gunn and Road Dogg, led by HHH, were a force to be reckoned with when they had to be. And *that* tandem's antics before each match are amongst the things that dX is best remembered for to this day-- from Triple H's Michael Buffer spoof to the New Age Outlaws' addresses to the crowd.

And once again, as it was in 2000 with the stupid f*ckin' Facgime, dX is once again tarnished and lame.

Presently, HBK and HHH aren't cool. They aren't rebels. They aren't funny and they damn sure can't be taken seriously. They're just irritating. Sure, this dX return might end up being something decent, but I'm not holding out hope. Just like I'm not holding out for this BS travesty of a "brand" that is the new ECW (even though I told myself I'd watch again tonight to see if it improves at all).

For goodness' sake-- why can't WWE get most things right nowadays?

Stoopid dumb Vince.

(Sorry for the angry ranting, folks.)

(edited by RKMtwin on 20.6.06 1150)

---

Left or Right, apathetic or not... VOTE.


sentonBOMB
Frankfurter



Since: 25.11.02
From: Jersey

Since last post: 5122 days
Last activity: 3822 days

#43 Posted on | Instant Rating: 3.34
Originally posted by Deputy Marshall

---

Why did they bother with a build-up segment for a match (Vis/Haas) that was going to end in a meaningless Spirit Squad run-in? That's bad time management right there.

---


Am I the only one who thought that this would lead to an ill-conceived tag team of Haas and Viscera challenging for the tag belts?
JustinShapiro
Scrapple
Moderator




Since: 12.12.01

Since last post: 1468 days
Last activity: 1120 days

#44 Posted on | Instant Rating: 8.54
What! the Factgime rules. Nevertheless,


---

The return of dX for me seemed much like the return of ECW last week-- all based off of crib notes that, when carried to execution, totally lack the essence of what D-Generation X was about so many years ago.

---


You couldn't have put it any better. See also the WWF NWO -- "well, as we understand it, they, well, they spraypaint things, and, erm, generally wreak havoc."

GET THAT HOOKER OUT OF HERE~.

(edited by JustinShapiro on 20.6.06 1751)
saturn93
Goetta



Since: 21.4.03
From: Naperville, IL

Since last post: 9 days
Last activity: 9 days

#45 Posted on | Instant Rating: 0.60
A couple of things...

1) We had satellite problems in the second half, starting at the Carlito match to the end. Half of the time, it was "Searching for Satellite Signal." Most of the rest of the time was sticky. We missed about 90% of DX. Got the entrance, then it stopped a couple of minutes later due to a power surge on the TV, and it turned on when they were talking about lying about Steph. That's all we got. After reading, I'm happy we did not see more of the Coach than what we wanted.

2) Dusty...welcome back to TV. At least he stayed away from the buffet for a moment.

3) After the SS Slimage, I was thinking of the Benny Hill music when they were trying to get up and pratfalling.

4) JR was a riot!!! First his hat, then his clothes, then the table. What else could he complain about?


Other than that, just normal.
britishiles
Head cheese



Since: 22.7.05
From: Tulsa, OK

Since last post: 3174 days
Last activity: 3144 days

#46 Posted on | Instant Rating: 3.43
Originally posted by John Orquiola

---

If DX were to even last beyond Vengeance and add some numbers, the first guy I'd like to see in that group would be Johnny Nitro. He's already a gay-like sleazy degenerate. A guy like Nitro would benefit from the rub of Triple H and Shawn Michaels, so to speak.

Also, to lessen the gay, a DX chick helps. Chyna served that function back in the day, although she didn't exactly lessen the gay so much as add new levels of disturbing gay. Should Nitro join DX, then Melina would come with, but a better DX chick would actually be Trish. She has that sarcastic sense of humor already and she's the top Diva in the company so she's not out of place standing next to Triple H and HBK as main eventers. It would also let some of her 2004 heelishness come through again.



---


Again, Johnny Nitro & Melina was punished and banished from Smackdown (the taped B show) to Raw (the live A show). Now he should be a part of an angle that is centered around the McSon-In-Law and a future WWE HOFer? I think we all would like to be punished in this manner.

Something just popped in my head. If Smackdown is taped and ECW is live does that make ECW B and Smackdown C?


---

www.oklafan.com
Big Show: Why is he getting the Intercontinental Title shot and not me?
RVD: Ahhh...maybe 'cause you're a tool.
Big Show: Look. I am 7'2". I am 500 pounds. I'm a giant.
RVD: Oh ok. You're a giant tool.
Mr. Boffo
Scrapple



Since: 24.3.02
From: Oshkosh, WI

Since last post: 3599 days
Last activity: 3560 days

#47 Posted on | Instant Rating: 5.12
I thought Joey Mercury was the one being punished, because he failed one of those wellness tests.


---

In the real world, WWE believes that no matter what our race, religious creed or ethnic background in America, we all share the common bond of being Americans. American-Arabs are a part of the fabric of America, and they should be embraced by all of us.
Pages: Prev 1 2 3