Tenken347
Knackwurst



Since: 27.2.03
From: Parts Unknown

Since last post: 15 days
Last activity: 1 day

#1 Posted on | Instant Rating: 5.39
Hey, another one of these! Tonight is a spotlight on the Undisputed Era, as Adam Cole faces Danny Burch, and Strong/Riley attempt to become only the second two-time tag champs in NXT history. Let's get to it.

Cole and Burch open up for us. Burch comes out to Lorcan's music, and in case you haven't heard, Lorcan's out for a couple months with a busted orbital socket. Burch and Cole trade some chain wrestling for a bit, but ultimately Adam Cole is Adam Cole, and he posts Burch on the outside. It's all Cole for the next stretch, delivering a neckbreaker and a flurry of strikes before hitting a bodyslam, of all things, for two. Burch manages to get back in the game with a jawbreaker, then launches into his familiar reptoir: chops, Thesz press, European uppercut (un), clothesline, missile dropkick, german suplex, clothesline, crossface, European uppercut (duex), headbutt (ein), knee strike, headbutt (zwei). I think that's every move he knows. Nope! Tower of London! For two!? Dick move to let him hit that and not get a pin. Anyhoo, Cole rallies with a superkick (uno) and an Ushigoroshi (ichi), followed by a superkick (dos) and an Ushigoroshi (ni). The variety of this guy's offense, I tell you. That sets up the Last Shot, though, and that's it for Burch.
Match Rating: Good, Not Great.

Candice LeRae is backstage, and she needs to take the time out of an interview to slap the taste out of Shana Baszler's mouth. Alright, then. They start throwing hands, and the assorted backstage personnel separate them.

Okay, looks like it's going to be Candace for the title. Not my first choice, but not by any means a bad choice.

Dakota Kai also wants Baszler, but she gets Evans instead. That's probably more her speed, honestly. Looks like they'll be having a small feud - let's see if Kai can get as good a match out of her as Sane did.

Yeah, yeah, seems unlikely. Anyhoo, here's Sane right now! She'll be facing Vanessa Borne. Borne's not great, but if she keeps developing, who knows. She gets in a surprising amount of offense here, actually, including a p. cool twisting suplex and a pair of rope-assisted submission moves that were both neat. Ultimately, though, everybody knows where this is going. Borne misses a Vaderbomb, then Sane pops her with a blockbuster, followed by a headscissors takeover and the interceptor spear. That sets up the marching forearm strike, but as Sane ascends for the elbow, Borne recovers and knocks her off the top. Is it going to be Borne? Of course not, don't ask stupid questions. Sane murders her with a backfist, then lays in a new submission move called the Anchor, and the sloooow extension of it looks amazingly painful. It's great, and it gets the win.
Match Rating: Worth It For That Anchor. It's Like When Paige Debuted The Scorpion Crosslock.
After the match, Sane gets on the mic! She, too, wants Baszler. She beat her once, and the next time, she's going to take her treasure. Ahoy!

Maybe Sane, then? Now we're cooking!

Ah-ha. It will be a Fatal Fourway next week. LeRae, Sane, Cross, and Belaire will compete to determine the number one contender. Really, no bad choices there.

Alaister Black is walking around outside, ruminating on the title match with Ciampa in two weeks. He runs into Johnny Gargano, who, long story short, basically promises to interfere in the match. Johnny coming unhinged and turning into Ciampa is so good y'all. Black blows him off, walks inside, and immediately gets murdered by Tomasso Ciampa.

I'm starting to feel like Aleister Black is frequently out of his depth as NXT champion. Just me?

Finally, our main event, as Mustache Mountain defends against the Era. It's not my gag, but I agree that those are clearly beards, gentlemen. Get your story straight. I know what an impending car crash looks like, so my notes here are pretty minimal, a decision that is immediately rewarded as this thing tornados up right out of the gate. Eventually, the Era drop Trent Seven knee-first on the steel steps, and that winds up being our story here. Seven gets wrapped up in a variety of leg holds throughout the match, increasingly destroying his leg, while the ref apparently has decided that the Era is allowed to have as many fucking men in the ring as they would like, but Tyler Bate better get his ass back on the apron, otherwise...they'll retain the titles? Honestly, some of the blocking decisions here are a little screwy. It pays off, though, first on the Hot Tag to Bate. He goes berserk, hitting the double spin spot that you might have seen on the UK special, and almost wins this with a Tyler Driver before the pin gets broken up. The Era - once again not being limited to a single legal man, for some reason - eventually beat him into submission, forcing Seven to tag himself back in. He acquits himself well for a moment, even hitting the Seven Stars for two, but ultimately, his leg gets tied up again, and as he reaches, desperately, for a tag, this thing get real good. This is edge of your seat stuff, with Mauro and Nigel doing just an excellent job of selling the idea that Bate's friend and mentor is in danger of having his career ended, and ultimately, Bate throws in the towel, losing the titles, but perhaps saving his friend.
Match Rating: Damn Emotional. Maximum Pro Wrestling.

I am not a fan of the Era joining the Revival as two-time champs, but it was a great finish, and I can't complain. Next week continues the build for an NXT title match that we all know won't have a clean finish, and maybe won't even actually get started, but it should be fun nonetheless.
Promote this thread!
J. Kyle
Banger



Since: 21.2.02
From: The Land of Aloha

Since last post: 544 days
Last activity: 324 days

#2 Posted on | Instant Rating: 3.62
Nous ne nous pouvons pas sortir.
Homeless Gargano is an amazing display of a man out of his mind.


---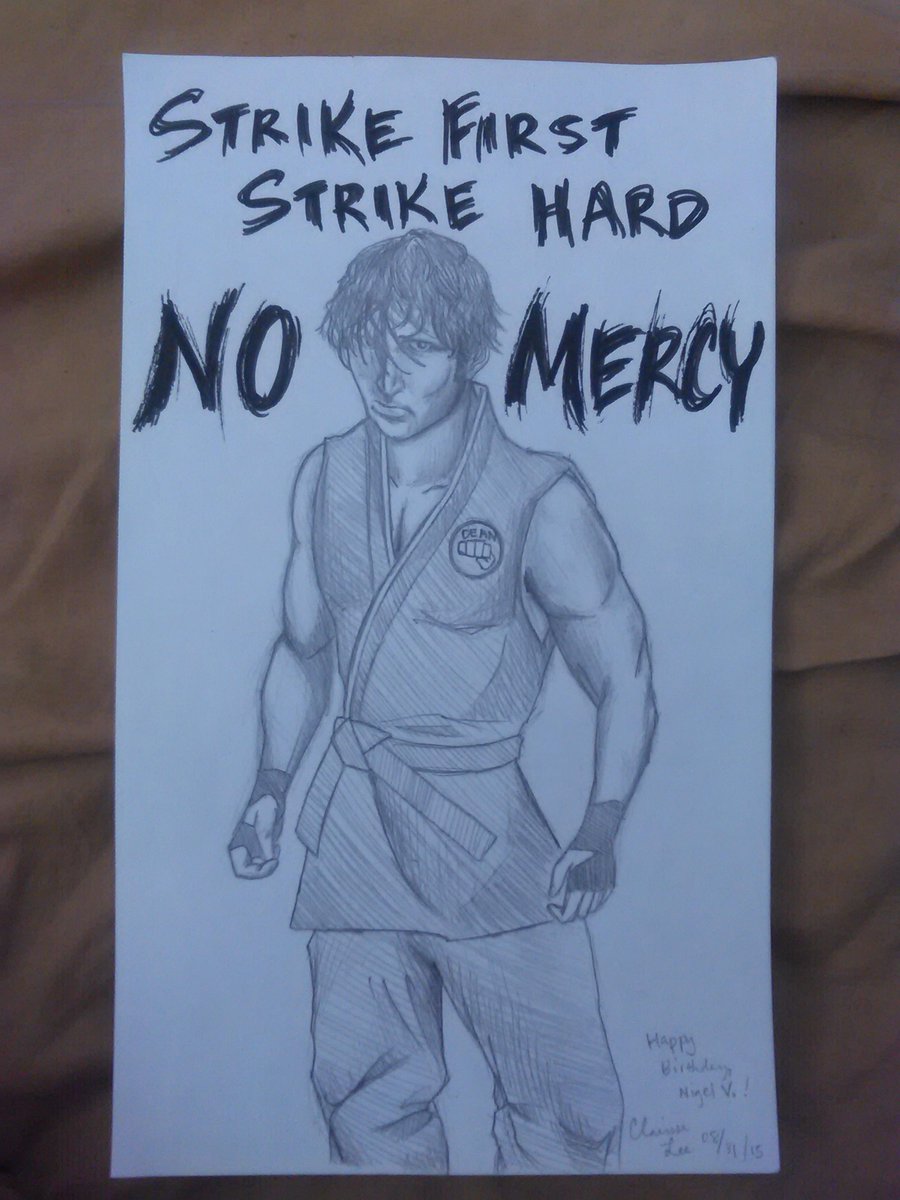 This is a picture of Dean Ambrose in a Cobra Kai Gi.
Doc_whiskey
Frankfurter



Since: 6.8.02
From: St. Louis

Since last post: 67 days
Last activity: 14 days

#3 Posted on | Instant Rating: 7.55
Lacey Evans had some next level shade on this episode:

(interrupts Dakota Kai during interview by walking up while looking at her purse, looks up from her purse) "Well would you look at that...no one cares"


---

Lisa: Poor predicatble Bart, always picks rock
Bart: Good ole rock, nothing beats that