EddieBurkett
Boudin blanc



Since: 3.1.02
From: GA in person, NJ in heart

Since last post: 3 days
Last activity: 2 hours

#1 Posted on
Did anyone else get to pick up their pre-order of Wind Waker today? I went at about 4:30 to my local EB games, only to find out that they wouldn't have it in until after 7pm due to same day shipping(?). I don't know if this is standard practice for pre-ordering a game on the day of its release, since I haven't pre-ordered before, but I'm rather bummed since I got laid off at work today and I was using having free time to play Wind Waker as the silver lining on that cloud. And what really sucks is that I won't be back at that mall till the end of the week, since, with no job to keep me in the area, I went home to start planning my move back this weekend. Bummer.


---

I apologize for being a Buffy/Angel mark.

EddieBurkett 316 says "If you can't see my avatar, please tell me. Thank you.".
Promote this thread!
Oliver
Scrapple



Since: 20.6.02

Since last post: 964 days
Last activity: 958 days

#2 Posted on
I use EB for previously played games, ONLY. I find that their costs are way too high for my personal preferences.

Recently, I bought Final Fantasy VII (used) for $15.00 canadian. Sweeeeeeet.


---

For some oldschool wrestling pictures, visit my website: http://members.shaw.ca/steviekay
Jaguar
Knackwurst



Since: 23.1.02
From: In a Blue State finally

Since last post: 261 days
Last activity: 63 days

#3 Posted on
Hmmm, EB called me today to tell me they would have my copy of Wind Waker tonight at 8pm (the game's official release is actually tomorrow). Of course, I got to see two of my four college basketball teams play tonight, so I didn't pick up the game.

-Jag


---

If they studied their paper money for clues as to what their country was all about, they found, among a lot of other baroque trash, a picture of a truncated pyramid with a radiant eye on top of it, like this:




Not even the President of the United States knew what that was all about. It was as though the country were saying to its citizens, "In nonsense is strength."

-Kurt Vonnegut, Jr. Breakfast of Champions
EddieBurkett
Boudin blanc



Since: 3.1.02
From: GA in person, NJ in heart

Since last post: 3 days
Last activity: 2 hours

#4 Posted on
Ahhh... knowing that the official release is tomorrow would probably have made me feel better about the whole ordeal. Thanks.


---

I apologize for being a Buffy/Angel mark.

EddieBurkett 316 says "If you can't see my avatar, please tell me. Thank you.".

Hiring a computer engineer? I doubt it, but I'm looking.
Torchslasher
Knackwurst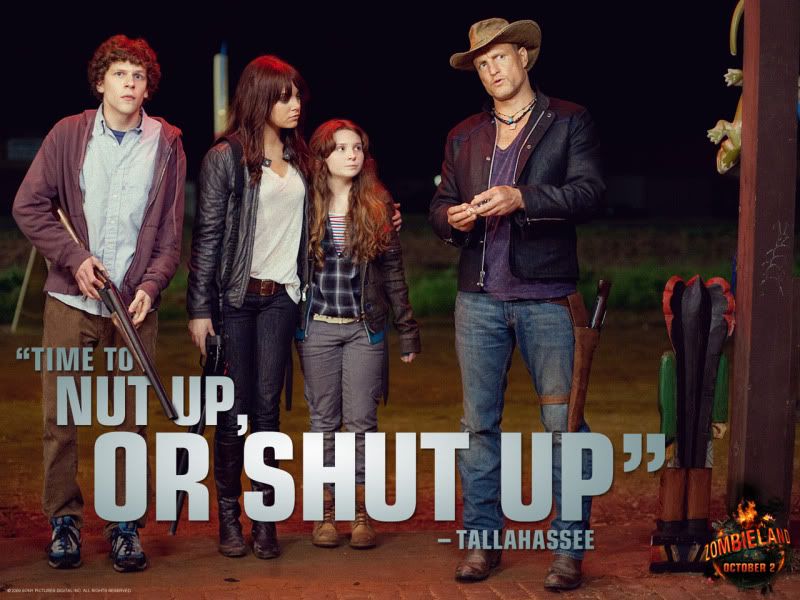 Since: 17.1.02
From: New F'n Jersey

Since last post: 220 days
Last activity: 19 days

#5 Posted on | Instant Rating: 6.44
My Zelda Pre-order update:

I called last night to EB and was told that they had only called 10 or so of the pre-order people, and I am on page 4 of the whole list. I was told to call today at 10 AM to see if I can sneak in and pick up the game early.

My friend was already called (he pre-ordered way early) and he and I went to another EB location about 3 hours ago (midnight) to pick up his copy of the game. We played for 2 hours straight, and now I CAN'T WAIT to pick up my copy. I dig the cel-shading so far, what can I say?


---

The Hurricane main eventing a Raw show? See, the WWE is listening to the 'Net. Well, they're listening to me anyways. Look for the next push to go to Molly.
HrdCoreJoe
Potato korv



Since: 29.4.02
From: Jax, FL

Since last post: 2152 days
Last activity: 2151 days


AIM:
#6 Posted on
I walked in today without a call and just grabbed my pre-ordered copy. No fuss, no muss, sorry to hear some of the stories here though. I've yet to actually play it though, if that helps. It's just sitting here staring at me, begging me to play.


---

Andy Richter does indeed control the universe.
Guru Zim
SQL Dejection
Administrator



Since: 9.12.01
From: Bay City, OR

Since last post: 47 days
Last activity: 9 days


AIM:
ICQ:
#7 Posted on
My order is promised to be at my house by 4:30 tomorrow. I guess I can live with getting it a day later than everyone else as long as no one posts spoilers.


NO POSTING SPOILERS IN ANY THREAD THAT DOESN'T SAY SPOILER IN THE TITLE.

I will smite you for it. Promise.


---

Willful ignorance of science is not commendable. Refusing to learn the difference between a credible source and a shill is criminally stupid.
Pool-Boy
Lap cheong



Since: 1.8.02
From: Huntington Beach, CA

Since last post: 2409 days
Last activity: 1175 days


AIM:
ICQ:
#8 Posted on
Geez- I still have not even gotten a call saying I can pick mine up- wonderful...


---
Still on the Shelf #1
Parts Unknown
Lap cheong



Since: 2.1.02
From: Darkenwood

Since last post: 24 days
Last activity: 24 days

#9 Posted on
Got the call at noon today...picked it up at one today.
I've played it about two hours, and it's really cool, but very similar to Mario Sunshine in a lot of ways: it's bright and cheery, the people you meet make annoying sounds when they talk, the tasks are nonsensical so far and to top it all off, the controls are pretty much the same.
Soooo...if you didn't like Sunshine, I don't know if I would recommend this game.
Don't get me wrong: it's a great game, but it's not pee-your-pants-in-ecstasy-awesome like Metroid Prime was. Just my opinion.


---

"Also, don't incur the wrath of P.U. It can only lead to trouble." - Torchslasher
TheIronGeek
Linguica



Since: 11.7.02
From: NJ

Since last post: 4967 days
Last activity: 4940 days

#10 Posted on
Hi gamers,

I'm a District Manager for one of EB's competitors. Here's a bit of inside info regarding the business and how to approach it if you really want to get the games first.

Most HUGE titles (Zelda, Metal Gear, Madden, etc) will arrive the MONDAY before the official release. Depending on your location in the country it may be early in the morning or late evening. For example, Nintendo HQ is in Seattle, so if you are on the West Coast you'll see it early. Zelda hit my NJ stores at 6:00PM.

EB generally only carries about 25% of their reservations on that Monday and get the rest Tuesday morning.

My company will fill all reserves that Monday and get an additional small boost Tuesday morning for our walk-in customers.

If you are in a small market (Podunk, USA) you'll get it Tuesday morning.

And my final, most important tip is: If there are more than two SPECIALTY VIDEO GAME RETAILERS in one mall or strip center they will generally ship most games there, in larger quantities to compete with eachother...example: in one of my malls we received about 1000 Zeldas at 6PM, the EB in that mall received 60.

I hope this helps.

TheIronGeek