DEAN RASMUSSEN
He is DEAN



Since: 11.12.01
From: Richmond, Va, U-S-A!

Since last post: 2573 days
Last activity: 2570 days

#1 Posted on | Instant Rating: 9.85
My Secret Vieled Spoiler Caller suggested a trashcan full of booze before watching. I'm assuming this is too celebrate the goodness of Smackdown early. WOO-HOO!

WHAT WORKED-

- Tajiri steals a truck for Eddy. The hydraulics are wacky and it warms my heart. The match with TEAM ANGLE is all kindsa fun. Southern in the elongated style- as Shelton takes a batch of Tajiri's offense early before the The Heat Segment Is Begun. After the commercial, Tajiri has moved in the Heat Segment and Tajiri sells it fabulously- smacking out of a submission and then selling the despair of being cutoff by Shelton, who applies his own submission hold. Eddy makes the save and TEAM ANGLE musters all their collective evil to switch WITHOUT TAGGING! THE MOTHERFUCKERS! WHAT COMPLETE MOTHERFUCKERS! Shelton does that fun spinning sell of the rana and Tajiri finally hits the hot tag and Eddy is house a-fire. Triple Vertical Suplexes and the Frog Splash and then it's nearfall after nearfall and the crowd is torqued as we are. Eddy gets mad phat heat for his mini-heat segment and then all kindsa stuff leads up to Eddy cheating to win as is the practice of the times and I love this feud.

- THE SECRET ADVENTURES OF AL WILSON:
Skandar's Z28 was blaring out the Van Halen. He is 16 and has a crewcut and state patrol sun glasses. He is filled with teen energy- too much sex drive and too few destinations or opportunities to take the matter into his own hand. Baron smiles as the car pulls up beside him. Skandar is screaming along to the song blaring out of Alpine speakers with power boosters. "Baby PLEASE! I cain't take it anymo-oh! I'm takin whiskey to the party tonite and I'm looking for somebody to SQUEEEZE!" Skandar smiles and turns the stereo down. "Hey faggot."

"Skandar, you are zuch a divine shithead. Vere are ve going?" Baron flops in the passenger seat, the crunch of Hardee's biscuit wrappers and Big Gulp cups rise from the floorboard.

"I ain't got shit to do and all fuckin summer to do it, motherfucker- what do you think I'm doin? We gotta do something tonight. I'm bout to bust. I'm up for gettin some."

"Getting some vat, Herr Akbar?"

"C'mon, motherfucker. Pussy. SOME PUSSY! PUSS-AY!"

"Vat is this American slang term you use?"

"Oh FUCK ME RUNNIN, MOTHERFUCKER- you have GOT to be kidding me. I talkin about PUSSY! God, you really are some kinda German faggot. You know: pussy. Cooch. Quim. Cooter. Poon tang. Gravy boat. Nappy dugout."

"Ah, vagina."

"Fuck yeah I'm talkin bout getting some vagina, ya fuckin idiot...."

" I am tired of driving around talking to girls who don't want to talk to us. Ve get drunk and ve end up getting in fights and I end up busting some poor bastard teeth out. Anyvays, I think I have met somebody zat I love."

"Baron, you have GOT to be shitting me. What's a Germanic sex stud like yourself getting mixed up in a thing like love? What the fuck?"

"Her name is Jennifer. She hangs out by ze canteen..."

"No fucking way, I know who your talking about. She's tasty. She's a real fox. What the fuck? She likes you?"

"I zink she does. Ve are goink to ze Sadie Hawkins day dance zis Friday."

"No. Fuckin. WAY! That's completely awesome. Old Baron's coming round to the a-dult world. You gonna fuck her or what?"

The Baron felt a rage build in throat and his fists clenched together. "You are mein fruende, but I vill kill you if you ever speak of her like zat again."

"Holy shit, Baron. Chill out. I'm just joshin'. Shit."

"I'm sorry, Skandar. I am just a little sensitive and confused..."

"I can dig it, m'man. I've been with the ladies and had them get me all mixed up. Then I realized that I gotta play the field and get in my pokes before I get old. I mean, I useta walk around hard as a weddin dick before I figured out how to play the field and get all the pussay. But it's cool man. Love is beautiful. It just ain't for me. You know what I mean? So, you dream about her?"

"Yes. Yes I do. She vill appear in the middle of my dreams- like last night I vas in a restaurant and she came in and joined us at ze table and I...and I...AND I VAS UNLEASHED! And I held her tightly in my ARMS AND I KISSED HER AND ALL OF ZE ENERGY IN THE UNIVERSE VAS UNLEASHED IN OUR KISS! AND I VEPT WHEN ZE BASTARD OF VAT IS ZE REAL VORLD BROUGHT ME BACK TO ZIS MUNDANE PLANE OF EXISTENCE! I CURSED MY ROOM AND BED AND I CURSED THAT IT VAS ONLY A DREAAAAM!! To hold her in my arms.... to kiss her vith mein lips.... to make mein dreams a... REALITY! I am NOW alive. She has made me ALIVE! I cannot remeber ze vorld before her...."

"Uh... shit. Well fuck, Baron. That's pretty fucking intense. Why don't we go drop in on her? It's not that far away and seeing you in my bad ass car will make you look cooler."

"Yes, let's do that. I vould like to see her. She has many friends- maybe they vould enjoy your loud music and tobacco spitting."

"Yeah, chicks dig that shit. Chewing tobacco isn't gross like smoking but it still makes you look mature. And chicks dig tunes. We'll ride up in our cool ride, jamming the tunes, being cool... the sweet pussAY is in the bag!"

The Baron laughs a deep, hearty laugh. "You are a fucking idiot, Skandar, but I like you."
TO BE CONTINUED.

- Matt and Rey are fucking GREAT in the set up for next week. Rey showing some fire in his PROMO~! and Matt kicking Rey in the testicles was all absolutely topdrawer.

- "MISTER POO! OH MY GOD! At four o'clock! IT'S A full frontal SQUASH!"

"Aye Captain! We'll definately get to utilize the good ship Giant Ass Of Rikishi! All hands on deck! The OVW Basham Brothers are beating on the wee lad Spanky!"

"YES! YES! It's all coming together early on! We have them both together in the corner!" Turdwellian guides the giant ass of Rikishi into the faces of the OVW superstars, exposing the developmental talent to Rikishi's fully developed meat locker of fecal remnants. And HEY! we have a crappy roll up surprise win. I guess that was Doug Basham and Nick Dinsmore. Hopefully they wrestle again next week so they can go on a secret journey with Turdwellian. I'm excited.

- They add Big Show to the already readymade turd of a main event and I live in FEAR. Chuck and UT is actually kinda fun. Chuck's punches fucking rock tonight. Chuck and Brock is really fun for pretty much the same reasons. Brock vs Johnny the Bull was fun. HEY! UT vs JtB is fun! And then..... The Big Show. And it... didn't suck? WHAT? Brock fires up the Big Show a little and the FBI are fun as heel weasels during the Heat Segment. UT is good at the Old School Man On The Apron getting the crowd into it and Brock garners wads of heat before the hot tag- with UT being a far less born-again Sting in his house afiredness. The ending was fine because I got to hear that theme song again- ITTT'S THE BIIIG SHOWW! YEAH IT'S something something something YOU'LL NEVER KNOW!

WHAT DIDN'T WORK-
- We start with Sable. She really should have invested in a silicone butt while she was getting caulked and inflated at the McMahon Dewomanization and Dehumanization Body Image Sculpting Clinic. Sable taunts Tazz and he comes through the ropes, slips on his November to Remember Commemorative Sabu cockring and mounts her right on national TV!! Oh wait... no, instead Torrie comes out dressed even worse than Sable. Nidia comes out and ZACK GOWER IS POPPING WOOD IN THE AUDIENCE- his other good leg standing at attention in the second row! I'm clllllllllllaaassy! Nidia works on the injured knee of Torrie and this is kinda fun for a second. They steamroll the ref with all their boobies and butts and girly things and the ref coats his boxers in zebra striped spunk. Nidia does the coochgrab roll-up for the pin. Sable throws a bucket of something on Tazz (her viscuous menopausal discharge? Big Show's spitbucket? Water?) Sable twirls around and pathetic sexually-stunted losers blow pungent loads into their Green Lantern Collectible spankerchiefs at the sight of her leathery ass. They pull down Nidia's pants for any of the sexual predators who needed to blow a load now en lieu of having to watch I SPIT ON YOUR GRAVE for the 56th day in a row.

- The lie detector test segment allowed me to write alot of the Al Wilson segment. Hogan never once said, "Well, it was great. I mean, it was CRACK!" so fuck it. It just keeps going and going and goes to commercial and keeps going and get to write write write.

- Jesus Christ, does Sean O'Haire suck. Worst Benoit match ever. O'Haire is Bill Demott 2- Electric Boogaloo!

- The towing of Vince McMahon's car ALMOST worked because Zack Gower made the Yakov Smirnoff "What a COUNTRY!" face as they are pulling it away. But...

THERE YOU HAVE IT.

DEAN RASMUSSEN.


---

YES, I AM DEAN.
Promote this thread!
TheMASKEDComputerGeek
Chourico



Since: 7.1.02
From: Franklin, Wisconsin

Since last post: 461 days
Last activity: 234 days

#2 Posted on
Originally posted by DEAN RASMUSSEN

---

- The lie detector test segment allowed me to write alot of the Al Wilson segment. Hogan never once said, "Well, it was great. I mean, it was CRACK!" so fuck it.

---



Neither did Bob Odenkirk. *place wink emoticon here* I can live with Team Angle and Tajiri/Guerrero continuing sometime into the next millenia with Eddy Guerrero using a lazer gun to dissolve Referee Brian Hebner's belt buckle so his pants fall down, so then Tajiri takes the tag belt and turns on his rocket jet propoulsion unit and soars into the balcony so then Team Angle is distracted while Eddy Guerrero drives to Shelton Benjamin's house and rapes, then murders Shelton's mother. Shelton is in shock so Tajiri comes back down and throws the lazer gun (that Eddy handed Tajiri as Tajiri flew away) into Haas's hands and yanks off his pants so when the referee finally looks at the hot action in the ring he has no choice but to disqualify Charlie Haas for illegal use of a lazer gun.

(edited by TheMASKEDComputerGeek on 29.5.03 1913)

---

Caped Boy: Excuse me, ladies. You may remember me as the guy who came to dinner a few weeks ago with underwear on my head. My name is Keith Stat from Milbourne, New Jersey. State bird, the mosquito. And as you may have heard I am recently a crowned class B dungeon-master. So if any of you would like to play D&D today, please speak now or forever hold your peace.
[He chuckles, and there is an awkward silence at the table.]
Caped Boy: Anyone? Alexa!
[Alexa gives him a withering glare.]
Caped Boy: Maybe you would like to join in? We do need a druid, and you have definitely cast a level 5 charm spell on me.
Alexa: In your dreams, douche-bag!
Caped Boy: Douche-bags are hygienic products, I take that as a compliment. Thank you.
[Keith walks off]
Alexa: Ewww!


- Wet Hot American Summer
ScreamingHeadGuy
Frankfurter



Since: 1.2.02
From: Appleton, WI

Since last post: 2030 days
Last activity: 2030 days

#3 Posted on
How much longer will the Baron's flashback last? Will it reveal the beginnings of his deep-rooted hatred for Al Wilson? Does Dean know that he keeps dropping the Baron's accent? Stay tuned!


---
Fashion Reporter Extraordinare

Wisdom is learning from one's mistakes.
Greater wisdom is learning from the mistakes of others.


talena696
Tocino



Since: 27.4.03
From: Houston, Texas

Since last post: 4406 days
Last activity: 4010 days

#4 Posted on
TAZZ had the SMACKDOWN! LINE OF THE NIGHT tonight.

When Sable asked him "Did you miss me?!", Tazz's reply was priceless...

TAZZ: "Kind of like a bad rash."

My opinions and sediments exactly Tazz.


---

sic gorgiamos alas subjectatos nunc
Vega14k
Cotechino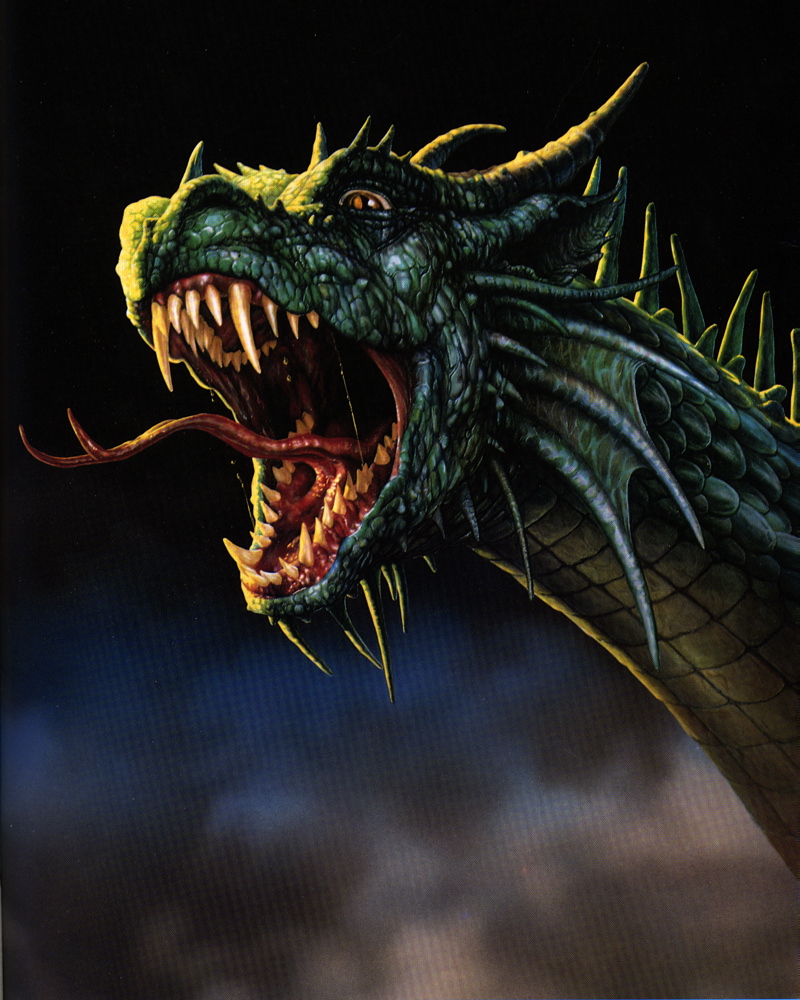 Since: 10.5.03

Since last post: 5445 days
Last activity: 5232 days

#5 Posted on
Sable cuts a terrible promo. I didn't miss her.


---

Appreciate your love for the questions of life like that of a closed box or a locked door. Do not permit the temptation of any human's sacred doctrine to be your fleeting answer. Let the joy of wonder overcome your desire for knowledge, and when you do, the questions themselves will become your answers.
DEAN RASMUSSEN
He is DEAN



Since: 11.12.01
From: Richmond, Va, U-S-A!

Since last post: 2573 days
Last activity: 2570 days

#6 Posted on | Instant Rating: 9.85
Originally posted by Vega14k

---

Sable cuts a terrible promo. I didn't miss her.

---


DR: She is the highest hanging curveball on Smackdown to make fun of so I'm glad she's back in that sense.

Sad really...

DEAN.


---

YES, I AM DEAN.
Super Shane Spear
Bierwurst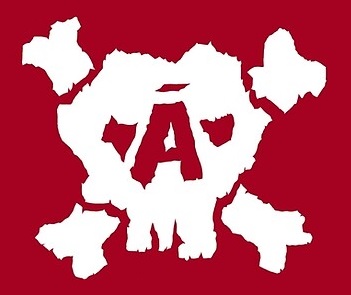 Since: 2.1.02
From: Sector 7 Slums

Since last post: 2873 days
Last activity: 2873 days

#7 Posted on | Instant Rating: 3.08
LET ME HOLLA AT YA PLAYA!The line of the night wasn't really a line at all. Michael Cole went into his hyperbole about testing the lie detector on Tazz to see if he likes Sable, and Tazz shoots him about seventeen thug size daggers from his eyes. Then without missing a BEAT, Cole segueways his way out of that look.

THERE'S the line of the night.
Scooter Trash
Blutwurst



Since: 23.7.02
From: Indiana

Since last post: 302 days
Last activity: 13 hours

#8 Posted on | Instant Rating: 0.00
"They pull down Nidia's pants for any of the sexual predators who needed to blow a load now en lieu of having to watch I SPIT ON YOUR GRAVE for the 56th day in a row." - DEAN

When I woke up this morning, I would have never believed that I would read anything that would make reference to "I Spit On Your Grave".

God Bless you Dean for bringing back memories of my young teenage pre-porn renting days.



---

"Lipsmackin' Thirstquenchin' Acetastin' Motivatin' Goodbuzzin' Cooltalkin' Highwalkin' Fastlivin' Evergivin' Coolfizzin' Scooter Trash."
JayJayDean
Scrapple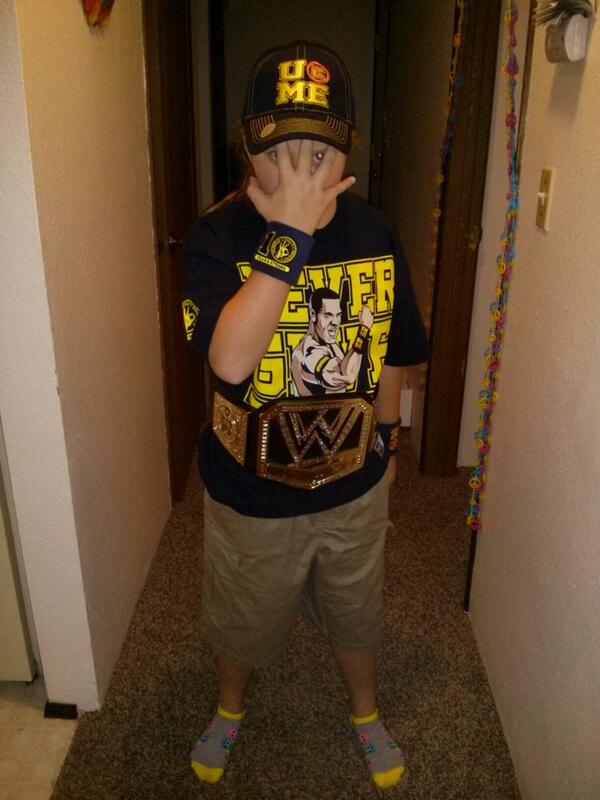 Since: 2.1.02
From: Seattle, WA

Since last post: 822 days
Last activity: 400 days

#9 Posted on
Originally posted by DEAN RASMUSSEN

---




Originally posted by Vega14k

---

Sable cuts a terrible promo. I didn't miss her.

---



DR: She is the highest hanging curveball on Smackdown to make fun of so I'm glad she's back in that sense.

Sad really...

DEAN.

---


I caught that bit of SmackDown and have to admit, I didn't see much that was *high*, but there was some hangin'. (And some saggin' too, actually.)

If the shows were half as good as the Workrate Reports, I might be compelled to start watching them full time again.


---

Washington Huskies, 2003 Pac-10 football champs. Coming soon.
komarkaze
Mettwurst



Since: 9.1.03
From: VA

Since last post: 3478 days
Last activity: 3475 days

#10 Posted on
Last week and this week's Al Wilson segments are awesome! Keep up the good work with ze teenage Baron. "Ah, vagina."


---

Matt Facts: Matt only uses low-fat salad dressing
IncredibleHeelHeat
Linguica



Since: 18.6.02
From: Upstate Oklahoma

Since last post: 4966 days
Last activity: 4032 days

#11 Posted on
Originally posted by DEAN RASMUSSEN

---

WHAT WORKED-

- THE SECRET ADVENTURES OF AL WILSON:


---


Damnit Dean, you brought it all back home this week. I remember that Z28, and the guys who looked like the Freebirds in their tricked out El Camino blaring out Molly Hatchett & Rossington-Collins Band, racing each other out to the nine mile corner and back for a six of Miller High Life. Then threatening to beat the snot out of those weasely rich kids who drove up in those shitty late 70's Mustangs playing "The Wall" because they thought it would score them some college pussy.


I eagerly await the next installment...




---

"Since I look forward to the Workrate Reports like Tammy Sytch looks forward to Half-Off-For-Crack-Whores Night at the local IHOP, rest assured that had I read his sucker punch joke first, I would have skipped my own, for Dean rules."

- Scott Keith, 4-10-002

redsoxnation
Scrapple



Since: 24.7.02

Since last post: 1761 days
Last activity: 1761 days

#12 Posted on
Chris Benoit in the what didn't work category? They really have to be trying to screw things up when that occurs. One week til Kurt, One week til Kurt.


---

I consider the switch from Pathetic to Loser to be a promotion.