Jaguar
Knackwurst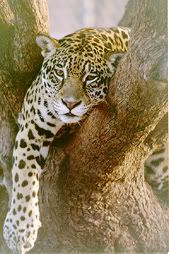 Since: 23.1.02
From: In a Blue State finally

Since last post: 448 days
Last activity: 251 days

#21 Posted on | Instant Rating: 2.93
Not gonna bother with the rest of this, but this argument was just too silly:


Originally posted by lotjx

---

If you want a half-black, half-Hispanic hero, write one. Your Michael Bendis, Powers is going to be a TV show for God's sake, you can pitch a comic book like and it will get picked up.

---


He is writing one.

Ultimate Spider-Man is Bendis' book. He's written every issue! For a decade! Off the top of my head I can only think of three times Ultimate Spider-Man has even appeared in a book written by another person (the Jeph Loeb travesties Ultimate Power, Ultimates 3, and Ultimatum). This book, and by extension this character, is Bendis' baby. He does what he wants with it.

Apparently what he wants to do is have Peter Parker die such a heroic death that it not only shames the Ultimate Superhero community (which needs some serious shaming at this point) but inspires a completely new hero to step up in his place. And that hero happens to be an ethnic minority.

To sum up: Asking Bendis to go write a different book about a minority superhero is silly. Ultimate Spider-Man is his book. You don't like the way he writes it, don't buy it.

And if you think he's shamelessly pandering to minorities? Maybe he is! He's got two daughters who are ethnic minorities, so I'm certainly not going to begrudge him that one.


---

The creation of Miles Morales, a teenager with an African-American father and Hispanic mother, has been personal for his creators. Axel Alonso, Marvel's editor in chief, is of mixed cultures (his father is Mexican, his mother is British), and Bendis has two adopted daughters, a 3½-year-old from Ethiopia and a 4½-month-old African American.

"Wouldn't it be nice for them to have a character or a hero that speaks to them as much as Peter Parker has spoken to so many children?" Bendis says. "There's nothing wrong with that, and I think we need more of it."

---
http://www.usatoday.com/life/comics/2011-08-02-new-spider-man-inside_n.htm
The Goon
Banger
Moderator



Since: 2.1.02
From: Calgary, Alberta, Canada

Since last post: 171 days
Last activity: 144 days

#22 Posted on | Instant Rating: 8.94
Originally posted by John Orquiola

---



EW already hit the first thought that crossed my mind - that this now enables Community's Donald Glover to potentially play Spidey in a re-reboot.

---


No - I am jumping in on behalf of the half-hispanic part of this kid and pushing for Wilmer Valderrama.

In my mind, I am picturing Spider-Man saying "Where are the whores?" in Fez' voice.
thecubsfan
Scrapple
Moderator



Since: 10.12.01
From: Aurora, IL

Since last post: 22 hours
Last activity: 3 hours

#23 Posted on | Instant Rating: 9.63


As it turns out, you've got the cause and effect switched (sort of)...


Originally posted by Newsarama

---


Bendis: While this [talk about a new Spider-Man] was going on, two things happened: my family life changed dramatically, and Donald Glover stood up and said, "I want to be Spider-Man." I was like, "I would like him to be Spider-Man. Very much." I said so publicly at the time, and that came and went. We got closer and closer and closer to working on it, and then they did that hilarious bit on Community at the beginning of last season where he got out of bed and was wearing Spider-Man pajamas, and he looked fantastic! I had already written my first issue, and I was like, "Oh, I would so like to read that book!" then I was like, "I am writing that book. That's awesome!"

Now, Miles is a completely different character than Donald. He's much younger, and coming from a much different place, and is a completely different voice. But just the aspect of someone else being Spider-Man, and having a different place where they're coming from, to analyze what it means to be Spider-Man, and what it means in this world, versus the world that Spider-Man was originally created in — even the world Ultimate Spider-Man was created in was different. So, yeah. Here we are.

Nrama: And not just younger than Donald Glover, but as you said in the AP article, he's even younger than Ultimate Peter Parker, right?

Bendis: Yeah, he's young. He's like 13. He's a kid.

---


(interview is well worth reading it's entirety)


---

thecubsfan.com - luchablog
John Orquiola
Scrapple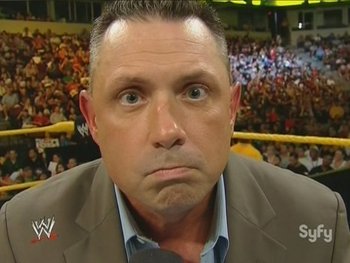 Since: 28.2.02
From: Boston

Since last post: 1397 days
Last activity: 1397 days

#24 Posted on | Instant Rating: 6.06
This is so Bendis-ian. His apex is making Ultimate Nick Fury black and designing him to look like Samuel L. Jackson, having Fury say Sam Jackson should play him in a movie, and then Marvel casting Sam Jackson to play Nick Fury in their movies in real life.

Hearing Donald Glover wants to be Spider-Man, seeing him in Spidey pajamas, killing off Peter Parker and creating a mixed minority Spider-Man* echoing Donald Glover is right up there.

*If Bendis really wanted to win over the Community crowd, he'd have made Miles half Donald Glover black and half whatever Danny Pudi is. Spider-Man as the mashup love child of Troy and Abed FTW!


(edited by John Orquiola on 3.8.11 1213)
---

@BackoftheHead

www.backofthehead.com
samoflange
Lap cheong



Since: 22.2.04
From: Cambridge, MA

Since last post: 1653 days
Last activity: 1645 days

#25 Posted on | Instant Rating: 8.76
Thanks, that was a fun read.

I don't care if we need to go through 3 more movie reboots to get there, I would love to actually see Donald Glover as Spider-Man. As much as I liked Raimi's first and second films, even they were too serious. Spidey to me is something like 60% humor, 30% action, 10% drama. Glover would get it done.


---

Lloyd: When I met Mary, I got that old fashioned romantic feeling, where I'd do anything to bone her.
Harry: That's a special feeling.
lotjx
Scrapple



Since: 5.9.08

Since last post: 14 days
Last activity: 3 days

#26 Posted on | Instant Rating: 0.83
Originally posted by John Orquiola

---

Originally posted by lotjx

---

Green Goblin was the jump the shark moment for me, but I stuck on til the abysmal Carnage killed Gwen Stacy shit. Bendis writes Spiderman very well probably in my top 5, but lets be honest this is ridiculous. Yes, I understand the Ultimate universe is the Whatifverse, but thats not the real complaint. The complaint is they are replacing a character just to pander to the people out there bitching about the all white male world of Marvel and DC which is not that all that white and male. Wonder Woman is considered the big three for DC and Marvel has made a living off of diverse characters since the 1970s.

Spiderman is not a mantle. Batman is a mantle, because other people in the regular universe or in different forms and made it as successful as Bruce. Also, I highly disagree with this, because he is younger or even a minority that somehow his life will mirror today's youth. Bendis already covered all of that. Even so what do today's youth worry about or have problems with that Peter didn't already encounter? Bad Economy? Peter took a job to help pay bills. Broken home? Peter is an orphan. Drugs? Harry Osborn. Teen Pregnancy? Gwen Stacy clones. Social Media? Peter was the IT guy in the early Ultimate. Outcast? Flash Thompson. Minus the IT thing most of this stuff was done in the 60s and 70s even then Bendis updated it in the early days. I don't see the difference.

He made a character replacement. Azbats got panned for it, so why not this guy? He is a minority so that solves everything. Terry McGuiness gets a past due to the setting of the story.

(edited by lotjx on 2.8.11 1733)

---



So, uh, how do you feel about Laurence Fisnburne cast as Perry White in Zack Snyder's Superman? (herocomplex.latimes.com)

---


Oh Jesus Christ. I will say that I did like Michael Clark Duncan as Kingpin.


---

The Wee Baby Sheamus.





Twitter: @realjoecarfley its a bit more toned down there. A bit.
JimBob Skeeter
Bierwurst



Since: 2.1.02
From: MN

Since last post: 9 days
Last activity: 7 days

#27 Posted on | Instant Rating: 8.00
Originally posted by Mike Zeidler

---

White Tiger?

---


Don't forget me when I'm gone?
Lexus
Andouille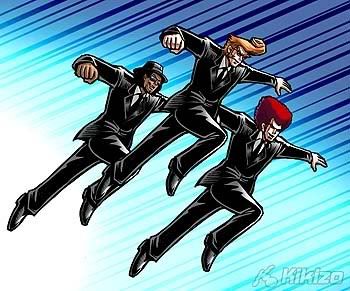 Since: 2.1.02
From: Stafford, VA

Since last post: 17 days
Last activity: 17 days

#28 Posted on | Instant Rating: 5.00
Honestly, one of the biggest hooks to Spider-Man, especially within the story setting, is that he could be anybody. He could be black, white, native american, or Japanese; blue eyes, brown eyes, green eyes; mowhawk, crew cut, mullett; anything.

Seriously, how can anyone pan this as really ANYTHING since it's brand new and untested? If the character stinks, sure, but I don't see how skin color matters when the whole mythos of Spider-Man is that he's completely covered and it's concievable ANYBODY could be him.


---

"Laugh and the world laughs with you. Frown and the world laughs at you."
-Me.
Pages: Prev 1 2