jerichoholic316
Weisswurst



Since: 2.1.06

Since last post: 4691 days
Last activity: 3875 days

#1 Posted on | Instant Rating: 0.00
With WrestleMania being just a few days away, I'd like to ask the question of "what is your personal favorite WrestleMania moment?" Mine would have to be Hogan/Warrior from WrestleMania VI. I was a young Hulkamaniac and was upset with the outcome...but it was such a great match.
Promote this thread!
Packman V2
Bratwurst



Since: 16.3.04
From: Albuquerque, NM

Since last post: 58 days
Last activity: 7 hours

#2 Posted on | Instant Rating: 5.21
Maybe it's my favorite because it's my first, but the Shawn Michaels/Razor Ramon Ladder match for the IC titles @ WrestleMania X. My first WrestleMania, and I'm treated to this match...I remember thinking, what a concept, what a cool ass match.

Close behind though, is Benoit hoisting the strap at WMXX, after they drug out HHH tapping out..and making you want Benoit to win it even more every second he had the crossface clinched on HHH, and to hold it though HHH trying to roll out of it, awesome.


---
Matt Tracker
Scrapple



Since: 8.5.03
From: North Carolina

Since last post: 8 days
Last activity: 13 hours

#3 Posted on | Instant Rating: 6.36
WM X8, Rock/Hogan

Bonus, my least favorite moment: WM IX, Hogan quick-pins Yokozuna to win the title.


---

"To be the man, you gotta beat demands." -- The Lovely Mrs. Tracker

My blog will amuse. (heygregory.blogspot.com)
jackdaniels
Loukanika



Since: 19.1.06
From: ireland

Since last post: 4769 days
Last activity: 4740 days

#4 Posted on | Instant Rating: 3.82
For me it has to be Austin passing out to Bret's sharpshooter, in what remains (only just) my favourite wrestlmania match and moment. Austin's face covered in blood and screaming in agony is one of those moments from wrestlemania that will never be forgotten


---

If you want to know what more people in Ireland think of wrestling at the moment head over to the website in my profile. You never know you might find it interesting. You can advertise your website there in your own posts.
canis582
Mettwurst



Since: 5.1.04
From: Reading, Pa

Since last post: 4177 days
Last activity: 3852 days

#5 Posted on | Instant Rating: 1.85
I marked so hard when Warrior won the belt. I like like 9 at the time. (yes I had to justify it)


---

I just remembered that im absent minded
wait i mean i lost my mind, i cant find it.
John Orquiola
Scrapple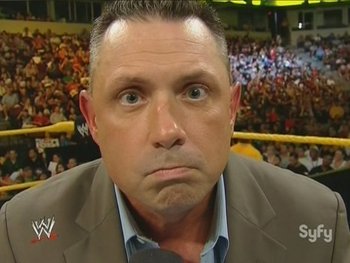 Since: 28.2.02
From: Boston

Since last post: 1761 days
Last activity: 1761 days

#6 Posted on | Instant Rating: 6.28
I marked out hard when Warrior beat Hogan too. I was 25 at the time.

Kidding, I was 15, though I did mark out. But that's not my favorite moment.

I will go old school and say Hogan bodyslamming, legdropping and pinning Andre at WrestleMania III. I was 12 and that was at that point the greatest thing I'd ever seen.


---

Back of the Head: www.backofthehead.com
kentish
Andouille



Since: 19.8.05
From: My Old Kentucky Home

Since last post: 1615 days
Last activity: 868 days

#7 Posted on | Instant Rating: 2.19
I would have to go with the Hogan-Andre stare down at WM3, it just screamed "Big Time Moment". Honorable mention goes to Warrior saving Hogan from Sid/Shango, Austin bleeding in the sharpshooter, HBK's splash off the top of the ladder, and the Liz/Macho reunion (call me a big softy)


---

Michael Scott: Would I rather be feared or loved? Easy, both. I want people to be afraid of how much they love me.
Zeruel
Thirty Millionth Hit
Moderator



Since: 2.1.02
From: The Silver Spring in the Land of Mary.

Since last post: 707 days
Last activity: 649 days

#8 Posted on | Instant Rating: 4.05
WrestleMania 4

Demolition won the tag titles from Strike Force. I hated the "goody-two-shoes" image of most faces when I was a kid, and Strike Force felt most of my hate back in the day.


---

"You want to tempt the wrath of the whatever from high atop the thing?" --Toby, West Wing
Reverend J Shaft
Toulouse




Since: 25.6.03
From: Home of The Big House

Since last post: 54 days
Last activity: 5 days

#9 Posted on | Instant Rating: 5.23
Considering WM VI was the first one I watched live, I would have to agree with the end of the Hogan/Warrior match. I just remember not believing that Hogan had just missed the leg drop and before I even recovered from THAT, Warrior pinned him.

I remembered thinking that Hogan would show up the next week on WCW because "the torch had been passed, right?"

Whoopsie...
Kevintripod
Banger



Since: 11.5.03
From: Mount Pleasant, Pa.

Since last post: 2 days
Last activity: 2 hours

#10 Posted on | Instant Rating: 5.08
Rock & Hogan

The crowd totally made that match for me.


---

"Oh it's on like Donkey Kong." - Stifler, American Wedding
Parts Unknown
Lap cheong



Since: 2.1.02
From: Darkenwood

Since last post: 16 days
Last activity: 17 hours

#11 Posted on | Instant Rating: 4.69
Originally posted by Kevintripod

---

Rock & Hogan

The crowd totally made that match for me.

---


I totally agree.
When Hogan hulked up and pointed at Rock and the crowd absolutely screamed "YOUUUUU!" I got chills all over my body. It was extraordinary, like being a kid again.
I also liked Shane's Van Terminator on his father.


---


Have you ever considered any real freedoms? Freedoms from the opinion of others... even the opinions of yourself?
OMEGA
Lap cheong



Since: 18.6.02
From: North Cacalacky

Since last post: 3586 days
Last activity: 1191 days

#12 Posted on | Instant Rating: 7.36
I'm suprised nobody has mentioned it yet, but I'm not sure if anything will ever be able to top Chris Benoit and Eddie Guerrero closing out one of the biggest shows of all time, WrestleMania XX, in the middle of the ring, with confetti dropping around them, both as heavyweight champions of the world. One of the few moments where I was genuinely moved by pro-wrestling.


---
Checkmate, El Super Lucha-Bitch~!
GRL
Frankfurter



Since: 13.7.02
From: Austin

Since last post: 17 days
Last activity: 4 days

#13 Posted on | Instant Rating: 5.65
I have so many... but of them all, I'd have to say Eddie Guerrero RETAINING the WWE title at Mania XX.

Also, from that same Mania, I LOVED the Lesnar/Goldberg match. For different reasons entirely.


---

"Maybe I'm getting off topic, but this thread already sucks, so I don't feel bad about it. " -LotusMegami


"The only way TV Gangrel could change is if Real Gangrel changed." -Filipino Elvis
fastcount123
Pinkelwurst



Since: 8.9.05
From: Philadelphia

Since last post: 4348 days
Last activity: 3084 days

#14 Posted on | Instant Rating: 2.45
No doubt it was the Steamboat-Savage match from WMIII. It had everything a classic wrestling match should have... a great storyline, a title at stake and two world class workers. Their match is not the best 'Maina match but one of the greatest of the modern era. I think at least.

Tony
Destrucity
Boerewors



Since: 21.4.04
From: New York, NY, USA

Since last post: 4541 days
Last activity: 4449 days

#15 Posted on | Instant Rating: 4.12
I'm kinda disappointed that so many others have said it because I like being original, but I'm going to go with Rock-Hogan, too. I was expecting absolutely nothing coming into the match, I was bored of Rock and sick of Hogan, the NWO angle was already kind of a disaster. But then the match started, and I just sat back and thought, oh my God, this is still Hogan and this is still Rock. And they made that thing work. They both seemed bigger than they ever were. What a match.

I was there live for everybody's favorite Wrestlemania match, Bret-Austin, but here's the frustrating thing: It wasn't that great live. Go watch the match -- much of it took place on the floor or down on the mat, and my decent seats weren't nearly decent enough to allow me to see any of it. Somehow, though, you could still tell that something special was going on. I even remember my reaction when it ended: Boy, I couldn't see any of that, but it sure seemed great. Can't wait to get home and watch the tape.


---

Sir, a jelly donut, sir!
JST
Toulouse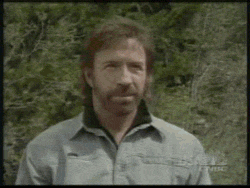 Since: 20.1.02
From: Quebec City, CAN

Since last post: 438 days
Last activity: 64 days

#16 Posted on | Instant Rating: 5.97
Definitely the sight of Triple H tapping out to the Crossface. I swear my eyes did NOT leave his hand during those extremely stressful seconds.


Shelton Benjamin's "run up the ladder" clothesline on Chris Jericho. It might not be as historic as any other previously mentionned moments, but when I saw it I knew that was gonna make a lot of highlight reels.

Bret Hart hoisting up the title belt at Mania X, which was a nice ending to the previous year and tied things together nicely. Also seeing the other big names congratulate him; Razor, Luger, Macho Man, ... Bob Holly.

Mania X-7; Linda finally standing up to kick Vince in the grapefruits, along with Mick Foley kicking some righteous ass. The whole McMahon street fight was the perfect example of "sportz entertainment" being booked right.

And Undertaker's various entrances. I've always been fond of his special effect Mania entrances, from the vulture at IX, the throwback look for his title win at XIII, the druids & torches at XIV, to the levitating at XXI.


---

Whattaburger
Boerewors



Since: 18.5.04
From: Badstreet USA

Since last post: 1601 days
Last activity: 1601 days

#17 Posted on | Instant Rating: 4.05
Originally posted by fastcount123

---

No doubt it was the Steamboat-Savage match from WMIII. It had everything a classic wrestling match should have... a great storyline, a title at stake and two world class workers. Their match is not the best 'Maina match but one of the greatest of the modern era. I think at least.

Tony

---


HUH? Because of all the reasons you mentioned, that's why it is the greatest WM match of all-time; with Bret/Austin being a close second.

I have a few, and for the sake of being interesting, I'll mention my favorite moment as being at WM 6 when Demolition was making their way to the ring on the little mini-ring deal.

The camera panned out and it showed the fans going nuts all around them, and Demolition pointing to Andre and Haku in the ring while their music was going insane. It gave the match such a "big fight" atmosphere.

I love that moment and wish they'd do stuff like that more often.


---

It's just a message board, people. Chill out. Now, go show your internet diapproval of me! YEA!
BOSsportsfan34
Pepperoni



Since: 2.1.03
From: MA

Since last post: 1125 days
Last activity: 456 days

#18 Posted on | Instant Rating: 7.05
No one has mantioned the various Kane/Pete Rose encounters over a few WM's? Interesting. As for a "moment" I think those are pretty entertaining.

My top 5 are as follows...

5. Hogan/Warrior for the title

4. Savage/Warrior retirement match

3. Benoit/HBK/Benoit

2. Bret/Austin

1. Savage/Steamboat



---

"Speaking of Thomases, I loved your recent Atrocious GM Summit column, although I think that you flatter Isiah Thomas far too much by suggesting that he is merely one of a number of atrocious GMs. The truth is that Rob Babcock and Billy King are Einstein next to him. The mess he is creating right now in New York will be studied by business school students 50 years from now alongside Enron and pets.com."

Malcom Gladwell, from an e-mail exchange column with Bill Simmons.
I Breastfeed John Madden
Head cheese



Since: 13.4.04
From: Des Moines, IA

Since last post: 1554 days
Last activity: 1160 days

#19 Posted on | Instant Rating: 6.06
Personally, the Piper/Hitman match from VIII was memorable.


---

Malone.
Ex-Cop, Ex-CIA, Ex-plosive.
Big Bad
Scrapple



Since: 4.1.02
From: Dorchester, Ontario

Since last post: 128 days
Last activity: 24 days

#20 Posted on | Instant Rating: 4.30
Underrated ones....

* The setup of Wrestlemania IX. Sure, the card itself is arguably the worst of any Mania, but the outdoor atmosphere in Caesar's with the Roman imagery was pretty boss. It really led to a special feeling for the event rather than being just a wrestling card.

* Whenever a wrestler busts out new tights or a new look for Mania. It's another little thing that adds a 'big time' (man, WWE's promotion has worked on me) feel to the night. The exception that proves the rule is Rey Mysterio, whose damn masks seem to inhibit his wrestling.

* I'm glad someone up above mentioned Bret/Piper, since that match was awesome. Piper's first clean loss in years, and one of Bret's most underrated bouts.


---

"He looks like a perverted roofer who knocks off early on warm spring days to drink beer and ogle teenage girls at the river, but wrestles like a man who actually cares about his job."
---DVDVR's Raven Mack on "Gigolo" Jimmy Del Ray
Pages: 1 2 Next