cfgb
Bierwurst



Since: 2.1.02
From: Ottawa, Ontario

Since last post: 216 days
Last activity: 4 days

#1 Posted on | Instant Rating: 7.17
As a Canadian, it's hard to truly appreciate the effort Americans put into their State Fairs. Here in Ottawa, Ontario, we have a series of regional fairs that take place in and around the region. You can find Tractor Pulls, Agricultural Shows, and even the occasional Ferris Wheel.

Last year, my wife and I decided to take a weekend excursion to Syracuse, New York to check out a real fair - and our minds were blown. Actual name bands were on site, acres upon acres of animals for the farm nuts, and ... oh yeah, enough fried food to force the immediate need for medical attention.

We were in heaven - and a tradition was born.

Naturally, we chose the day with roughly 172% humidity!

Arriving late around 2:30pm, we headed straight for this year's hot new "food" item. Coming from Big Kahuna, who created last year's "Kahuna Dog" - which you may recall featured a deep fried hot dog wrapped in bacon and served inside a glazed donut bun, we have:


And what is a Southern Fried Chicken Donut?


Chicken, pickles, inside a donut bun - duh. Chipotle Mayo is also an option, but NOT IN MY HOUSE.


My wife wanted to try the chocolate dipped strawberries on a stick - but if you've had chocolate dipped strawberries before, then you've had this. I'm also not a big fan of dark chocolate, but she liked it just fine.


When Chocolate Covered Bacon simply isn't enough anymore.


It was exactly as described - and while definitely a whirl wind of neat flavors were afoot I probably wouldn't repeat.


I meant to try this last year, but wasn't feeling the pinch when we SAW the booth. I wasn't letting it go again.


This was tasty, and probably dangerous. It tasted like a grape slushie (duh). I think I could have had a dozen of these, but I can't promise I'd have made it back to Canada.



These LOOKED interesting but I didn't jump. Maybe next year!


One of roughly 40,000 photos of animals my wife took; I have chosen the Kool-Aid dyed animals to share.


This was a very impressive giant sand castle, I'd reckon about 30 feet by 30 feet, with painstakingly careful designs on each side.


Back to the food - my wife purchased some freshly grilled corn, and asked me to pose with it. I'm sure it was delicious.


A "Walking Taco" is basically taco meat, cheese, and sour cream poured into a bag of Fritos. My wife gave it a go; the sour cream guaranteed I wouldn't go near it!


And which one would we go for?


Yes - the deep fried PB&J! This was phenomenal, taking you back to your packed lunches as a kid, inside a sizzling hot donut crust.


My wife tried one; I didn't care for it. It was shaped like a giant Honey Comb cereal piece, dusted in icing sugar of course.


Last year I tried the "Shark On A Stick", so this year I decided to give a go to the Kangaroo. It was like a super gamey beef; definitely unique, but I could easily wrap it in a tortilla and eat it with cheese and hot sauce.


I would have - but the server with her finger in her nose kept me away. Maybe next year.


Finally, we took our seats in the grand stands to see Jeff Dunham - who I've been a fan of since high school. I saw him on Just For Laughs roughly 15 years ago, hanging out with Peanut and Jose Jalapeno (on a stick!), and was delighted to see him make it big. His show was great, especially his banter with Walter and the Audience. I would have liked more photos, but there was a "no photograpy" warning, and we simply didn't want to risk being ejected.

On the way out, we had a couple of corn dogs (unphotographed - the horror!) ... Mine was the best corndog I've ever had. In Canada, we don't use that sweet cornbread coating on "pogos", it's a crunchier batter. It's no comparison to the real deal. Good job America!

Also, I was accosted by sea lions at some point. The end.




---
The Shooting Star Press blog
Promote this thread!
DJ FrostyFreeze
Scrapple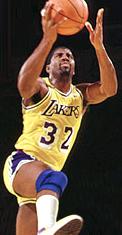 Since: 2.1.02
From: Hawthorne, CA

Since last post: 99 days
Last activity: 5 hours

#2 Posted on | Instant Rating: 7.59

Thanks for the report! How much did you guys spend for all that food? We usually pick 1-2 things each then share because we're cheap like that. I'm already pining for the bacon-wrapped turkey leg & deep-fried PB&J I had a couple years ago.

My wife and I are headed to opening weekend (and also my birthday weekend!!!) of the L.A. County Fair on Sunday. Entry is only $1 Sat, Sun, and Mon from 10am-1pm. Cant beat that!


---


Prolly time for a new sig :(
pieman
As young as
he feels



Since: 11.12.01
From: China, Maine

Since last post: 10 days
Last activity: 4 days


ICQ:
#3 Posted on | Instant Rating: 7.32


That's a big budget fair trip, Chris! Thanks for all the pictures, too!

fixing broken table - thecubsfan

(edited by thecubsfan on 29.8.13 0905)
SchippeWreck
Banger



Since: 26.3.03
From: Glendale, CA

Since last post: 334 days
Last activity: 19 days

#4 Posted on | Instant Rating: 7.85
Awesome recap, thanks!

Though, the angle of the strawberry photo makes it look like your hand was somehow blown off in a gruesome manner.


---

"It's magic! We don't need to explain it!"
dunkndollaz
Banger
Back to Back Survivor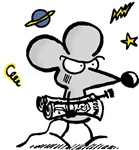 Since: 3.1.02
From: Northern NJ

Since last post: 34 days
Last activity: 2 days

#5 Posted on | Instant Rating: 6.27
Great review - great photos. I had kangaroo loin on my recent munchmobile treat and thought it was very much like a rare steak. Maybe we had different parts of the animal.

and that deep fried pb&j just looked so right as I type this at lunch time in the office.


---

I know my kids are trying to kill me