But I miss Tony Schiavone. Dammit, Michel Cole is just so dull, and JR just seems like he doesn't care anymore, and the colour guys are so blah (Lawler, especially, really gets on my nerves). I would LOVE to see Schiavone and Heenan, and maybe even Stevie Ray calling the action. At least, Schiavone would try to put over who he was told to put over, not who he liked (*ahem* note to JR: Austin's old, breaking down, and not caring about the business anymore; stop trying to make him superman. Nobody cares. *ahem*).
Anyway, you always got the feeling that, even though you knew he was pimping and you knew he said it every week and nothing would change, he maybe actually felt like the show that week was important and mattered. I just don't get that sense from the WWf*ckin'E guys.
And, hey, when is MR. 3.0 Mike Sanders gonna jump up to colour? I had heard that rumour a while ago, and he would be such an improvement over any of those stiffs they have now.
And, finally, I think that the announcing does play a part in the ratings, even if it is a small part.


---
You are a real bastard without morals. You're very
self-centered and you'll do anything to get your way.
Promote this thread!
dMp
Knackwurst



Since: 4.1.02
From: The Hague, Netherlands (Europe)

Since last post: 8 days
Last activity: 20 hours

#2 Posted on
Now I am not so sure I want Tony back or that I think the commentators are that bad, but they are a part of the story selling and the ratings..

Lawler isn't as bad as he used to it seems, but when he goes out and yell something lame he is more annoying than ever..

I am sure btw JR also does what he is told, as Austin is the biggest face they have. Just like he constantly hyped Angle, Benoit, Rock and Jericho when he was told.
Just like Tony went crazy over Hogan, Macho, Warrior, and when the time came Benoit.

Granted, we know he loves Austin so he might sound even more orgasmic but it isn't something that really bothers me.
Oh btw..nobody cares about austin hmm? damn..and here i was thinking the crowd at the shows really cheered for the guy?

Shciavone's overhyping 'biggest show ever! omg tony can you see that' is more annoying imo than JR going 'my gawd!' alot.



---

"...And I use that to fuck them some place fairly uncomfortable."
"What, like the back of a volkswagen ?"
-Mallrats
Mixxer
Tocino



Since: 18.4.02
From: Minneapolis, MN

Since last post: 5800 days
Last activity: 5741 days

#3 Posted on
Schiavone was an embarrassment to "This great sport".
Him being off my TV in all forms, is the STILL best thing that has happened to wrestling...
He even made "Ready to Rumble" even WORSE. Now that's saying something...


---
bigwavedave
Blutwurst



Since: 3.1.02
From: morro bay ca

Since last post: 5597 days
Last activity: 5597 days

#4 Posted on
Raven is doing pretty good on heat (especially considering he has "Coach" to work with.) I miss Tenay, he was wrestling announcing as far as I'm concerned. since Sharmell is injured, i say put her out there. and what happend to Michael Hayes? he was good, and he had to work with coach too. not that coach is horrible, he's just not that great. those two new guys are worthless i.m.o. again I'm in the monority on this but i thought Tazz was decent on color , especially when breaking cole's balls. Cole sucks, and I think I would like lawler as a third man in the booth so he has less to say but would still be usefull, as long as he NEVER calls a women's match agian in his life.


---

"My parents said I could be anything, so I became an ASSHOLE!"
tomvejada
Andouille



Since: 2.1.02

Since last post: 5347 days
Last activity: 5347 days

#5 Posted on
I agree that Raven is good on Heat and Excess.
Tazz has improved on Smackdown.
Lawler is alright, however he says the same things ad nauesum. "Latino Heat"
I miss Mike Tenay.
Stevie Ray was alright, although "Hey Tony" was pretty annoying.


---

"Catching Hitler was neato!" "Next stop, Hirohito!"
Bart Simpson
Kawshen
Liverwurst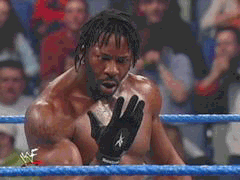 Since: 2.1.02
From: Bronx, NY

Since last post: 3232 days
Last activity: 1492 days

#6 Posted on
Michael Cole SUCKS.

But I'll take him over Schiavone any day of the week.


---

ekedolphin
Scrapple



Since: 12.1.02
From: Indianapolis, IN; now residing in Suffolk, VA

Since last post: 13 days
Last activity: 9 hours

#7 Posted on | Instant Rating: 4.52
If given the opportunity, WW... E should bring back Bobby "The Brain" Heenan. He never ceased to crack me up.


---
"What is this, Monday Night RAW? You gonna talk for twenty minutes?"
--Wild Bill Logsdon to Tarantula, WCWO House Show, 5/4/02

Support your local indy fed. Mine is WCWO.
Alessandro
Lap cheong



Since: 2.1.02
From: Worcester MA

Since last post: 12 days
Last activity: 5 days

#8 Posted on | Instant Rating: 3.04
Isn't Heenan in the hospital with throat cancer?

I hope that's not the case, but I'm pretty sure I read that somewhere ...




---

Alessandro "Hercules" Boondy


Primordial Soup Productions (Returning Soon!)

The Mean Green








You've got grapefruits the size of Dallas!
FLRockAndLaw
Kishke



Since: 2.1.02
From: Central Florida, somewhere between Orlando and Tampa, U.S.A.

Since last post: 809 days
Last activity: 124 days

#9 Posted on
Though it'd never happen in a million years, I'd love to see them scrap (most of) the current announce teams and start fresh. A few of the pairings I'd like to see:

+ Raven and Coach - only current team I'd keep. Between Raven's color commentary and the improving quality of the matches, Heat is slowly becoming must-see WWF, er, um...
WWE TV - if not the best show they have going so far.

+ Mike Tenay and Bobby Heenan - assumes they can easily get Tenay under contract, and that Heenan's throat cancer is in a position that will still allow him to work the mike. Tenay can cover play-by-play, and Brain can show that he can still bring it on color.

+ Jim Ross and Paul Heyman - yes, I'm one of the marks who loved Heyman's WWF Color stint. Maybe he was only helping to get his ECW guys over, but he wasn't hell-bent on saying, "Puppies!! Aahhh!!" or "Latino Heeeet!" over and over and over again. If Ross stays on the current commentary roster, he needs someone to keep him on his toes. Heyman's biting remarks and his heat with Ross would make him just that guy.

+ Scott Hudson and Michael Hayes - no reason, really. Kind of a Russo-New-Age-Outlaws "throw em together and see what they can do" type thing.


---

"Thanks RageRockrr! You're the coolest!" - Excalibur05, March 10, 2002.





TOONCES, LOOK OUT!!! CRASH!!!






Which Street Fighter are you?
Test by Nathan
Man O Steel Man
Cotto



Since: 15.4.02
From: Brandon, Fl

Since last post: 5780 days
Last activity: 5780 days

#10 Posted on
I really don't see much of a difference between Mike Tenay and Mike Cole. Hey, remember when they tried to turn Tenay heel? That was some funny shit.

Anyway, I'd like to see Heyman and Lawler on Raw with some puny bitch like Cole inbetween to keep them from killing each other. Smackdown could work with Tazz and Ross.


---

Glory be the funks on me
evilwaldo
Lap cheong



Since: 7.2.02
From: New York, NY

Since last post: 4681 days
Last activity: 4462 days

#11 Posted on | Instant Rating: 0.00
The problem with Tony was that he had Eric and the goofballs telling him what to say. Leave him alone and he does a decent job.

Lawler just skeeves me out. The guy is way to much of a pervert whenever the women are around. What keeps him out of jail is beyond me.

Does it bother anyone that the best announcers are wrestling and the guys behind the table are all horrible?




---

This entire thing we're involved with called the world is an opportunity to exhibit how exciting alienation can be. Life is a matter of a miracle that is collected over time by moments flabbergasted to be in each others' presence. The world is an exam, to see if we can rise into the direct experiences. Our eyesight is here as a test, to see if we can see beyond it. Matter is here as a test for our curiosity. Doubt is here as an exam for our vitality.
Saruman
Salami



Since: 25.1.02
From: Kirksville, MO

Since last post: 5729 days
Last activity: 5699 days

#12 Posted on
The thing I forgot last night, that totally redeemed Tony in my book:
"Granted, we've had to do some stupid things, including putting your ass over on TV, *Steve* Regal, but insulting all of the great wrestlers we've had here cos of a few stupid things is just low."
Or something like that...


---
You are a real bastard without morals. You're very
self-centered and you'll do anything to get your way.
J. Kyle
Banger



Since: 21.2.02
From: The Land of Aloha

Since last post: 9 days
Last activity: 13 hours

#13 Posted on
Nobody Important Says:

Nothing beats the real life tension of Ross having to deal with Heyman two hours a week.

Mike Tenay was the most knowledgable, calmest, unshilling, and personable play by play announcer of our era. It's criminal that he isn't playing off Heenan every Thursday on Thunder. That's right, the InVasion sucked but the Alliance should have won!

Michael Cole is a weasal.

(edited by AngryJohnny on 7.5.02 1026)
---
I'm a Cruiserweight, how do you like that?

VISIT SMARKTOWN! ****You just got SMARKED UPSIDE THE THREAD****