TheBucsFan
TheChiefsFan



Since: 2.1.02

Since last post: 1381 days
Last activity: 1381 days

#1 Posted on | Instant Rating: 4.42
Damn I hope they follow these stips for a long time. She's bound to come back sometime, but, for now, Steph is gone!

Ding Dong, the bitch is gone.


---

Caring is the first step towards disappointment.
Promote this thread!
El Nastio
Banger



Since: 14.1.02
From: Ottawa Ontario, by way of Walkerton

Since last post: 6 days
Last activity: 1 day


ICQ:
#2 Posted on
NA NA NA NA, NA NA NA NA....


SAY IT WITH ME!


---

"The ability to think does not make one intelligent".

Enojado Viento
Potato korv



Since: 12.3.02
From: Your Grocer's Freezer, NC

Since last post: 2030 days
Last activity: 1302 days

#3 Posted on
Hells yeah. Serves me right for doubting the outcome of the "loser leaves town" stipulation.

Decent match too, when Steph wasn't in there stinking it up.

BTW. . .what the hell was Steph trying to accomplish with the Vampirella collar?




---

-LS
"I fight alone, but at least I'm gonna die."
SerWolfe
Landjager



Since: 11.1.02
From: st louis

Since last post: 5522 days
Last activity: 5522 days

#4 Posted on | Instant Rating: 0.00
:-)... i like to look at her... but damn i cant stand her whining and screeching... i'm glad to see her gone for a little while at least.


---

I am the JOBBER TO THE STARS. You better remember that.
Jaguar
Knackwurst



Since: 23.1.02
From: In a Blue State finally

Since last post: 476 days
Last activity: 279 days

#5 Posted on
The weird thing was that even though I swore I'd never watch again if Steph won, I was actually cheering for her to pin Triple H. I hate him that much. Hmmmmm.... Oh well, at least Steph is gone.


-Jag
Stephanie
Landjager



Since: 2.1.02
From: Madison, WI

Since last post: 1830 days
Last activity: 78 days

#6 Posted on
HBK will always hold a place in my heart - but HHH is now *my champion*, for ridding us (at least for a while) of the dread Stephanie McMahon.

Steph


---

I'm going twenty-four hours a day...I can't seem to stop
- "Turn Up The Radio", Autograph
spf
Scrapple



Since: 2.1.02
From: The Las Vegas of Canada

Since last post: 934 days
Last activity: 354 days

#7 Posted on
I would like to kick off the "How Long Will Steph Be Gone?" pool by taking the Raw 3 weeks from now as my guess on her return. And this time, she brings Shane with her. Why? Who knows, who cares? Logic is not a prerequisite for the actions of McMahons.


---

"You used it to shove your miserable daughter down our throats week in and week out...not anymore!" - Ric Flair gives me hope, Raw 3/18/02

twoelitistsnobs, filling all your bitter pop culture reviewing needs
ekedolphin
Scrapple



Since: 12.1.02
From: Indianapolis, IN; now residing in Suffolk, VA

Since last post: 3 days
Last activity: 13 hours

#8 Posted on | Instant Rating: 5.01
Unfortunately, this is so very, very true. I agree that Stephanie will be back within three months or so, but I don't think she'll go to RAW-- she'll be on SmackDown. Makes more sense, seeing as how Vince is more likely to welcome her back than Flair is.

Damn, I forgot-- this is the WWF. Logic need not apply, and seldom does.


---
"If my answers frighten you, Vince, then perhaps you should cease asking scary questions."
--Jules Winnfield (Samuel L. Jackson), Pulp Fiction

Support your local indy fed. Mine is WCWO.
Yun
Salami



Since: 2.1.02
From: Just outside Dudleyville

Since last post: 4555 days
Last activity: 4502 days

#9 Posted on
Originally posted by El Nastio

---

NA NA NA NA, NA NA NA NA....


SAY IT WITH ME!

---


Hee hee hee hee

Seeing HHH lead the crowd in that song had me rolling. Who says HHH has lost his wit.


---

Everything's cool when you're Yun [point] Cheol [point] Su [point]
bigwavedave
Blutwurst



Since: 3.1.02
From: morro bay ca

Since last post: 5632 days
Last activity: 5632 days

#10 Posted on
You have to admit, Steph bumped like a mad woman last night. and I loved the way she tried to pin them both in a row. i don't hate her like the rest of you do, but I can agree that the screeching had to stop.


---

"My parents said I could be anything, so I became an ASSHOLE!"
Big John DUD!
Linguica



Since: 25.3.02

Since last post: 5761 days
Last activity: 5761 days

#11 Posted on
I give it about six weeks. Before we see her Mamories on TV again.
Punkinhed
Salami



Since: 23.1.02

Since last post: 5557 days
Last activity: 5532 days

#12 Posted on



Yes, she did take some impressive bumps for a non-wrestler, and her struggle to get away from the security was funny as hell. I was hoping a whole group of wrestlers would come out to carry her away in retaliation for all of the TV time she took.


---


"Feed soda pop to the thirsty pigs."

"A man runs, somebody shoots at him."

ges7184
Lap cheong



Since: 7.1.02
From: Birmingham, AL

Since last post: 43 days
Last activity: 31 days

#13 Posted on
I was kinda of hoping that Chris Jericho would swipe her up and drag her away on the way to the back. Sort of a "Well, that's what you get for screwing up our plan, bitch!" kind of thing.
Torchslasher
Knackwurst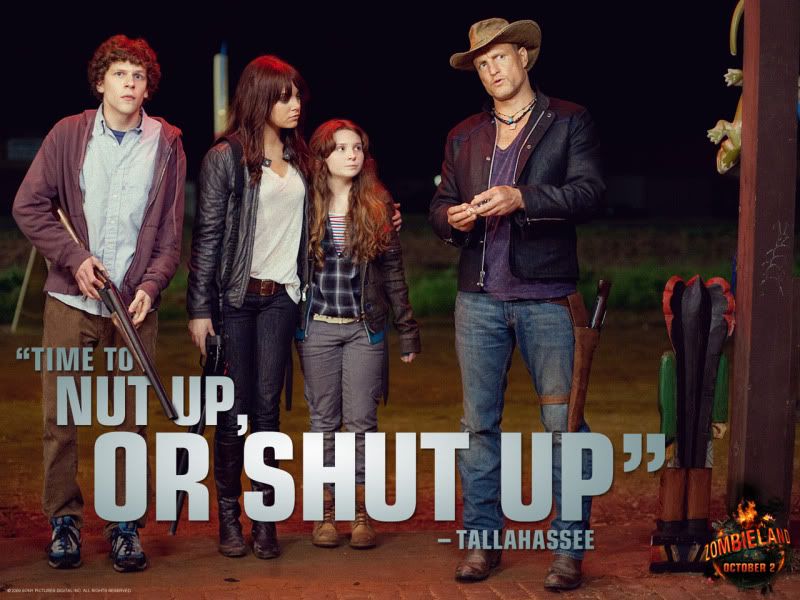 Since: 17.1.02
From: New F'n Jersey

Since last post: 73 days
Last activity: 73 days

#14 Posted on
I too am glad that Stephanie is gone, if only because there is much for her to do with the writing. I can't believe that there isn't a second writing team in place, so SMH is going to have to work twice as hard.

But she could easily be brought back sooner rather than later. Who really made the rule that she would have to leave, Triple H? Flair? The Bored of Directors? It is so open-ended that Steph could be brought back at any time.

That being said, I really believe that we won't see Stephanie for a while. She needs to focus on the writing, and I see her not coming back for at least 6 months. Right now I would predict a Survivor Series return with Shane.

And finally, major kudos to Miss McMahon for taking so many bumps last night without popping out of that ugly outfit even once. I'm kinda gonna miss the free butt and breast shots...sniff...oh well. Somehow I think that I will survive (watch for me to be the first poster to start a WE WANT STEPH BACK thread, which is currently scheduled for May 4'th).


---

Zap Actions-Dour!!!