miknight
Blutwurst



Since: 22.10.02
From: Oztraya

Since last post: 1273 days
Last activity: 1209 days

#1 Posted on
its finally gotten back to the goodness of the past. wrestling for respect, position and everyone wants the best shot at the title.

-Nowinski/Maven/Al Snow is a rocking story
-Test is interesting for the first time ever and that finisher is the most crazy move ive seen in a while. (though it seems to remind me of Reno's "roll the dice")
-Booker/Jericho/HHH had a point and wasn't just a time waster
-Christian/RVD rocked to all hell
-Christian//Jericho backstage was bloody hilarious and their chemistry in-ring and out is gold

all the rest was good and i had nothing to complain about all night which is pretty much all i could hope for.

Kudos Raw for coming to your senses




---

ONWARD TO MEDIOCRITY!!!!!
or
You Should Write That Down - Van Wilder
Promote this thread!
tomvejada
Andouille



Since: 2.1.02

Since last post: 5350 days
Last activity: 5350 days

#2 Posted on
Random Raw Thoughts:

That Batista squash was alright.

Trish vs. Ivory was alright. Victoria looked hot last night.

RNN was funny again.

I marked out for "Don't hate the playa, hate the game."

I agree that this is the most interesting Test has been. I thought he was going to announce that he had three more weeks of immunity.

Goldust was funny before the main event.

I can't wait for Maven-Harvard Chris.

So who would be the face if there's a Christian-Y2J feud.

Main event was alright.

Overall, a slightly better RAW than the past few RAWS, though it still pales to Smackdown.


---

"I just got pinned by a friggin twelve-year-old."

Kurt Angle

HomerJFong
Ten Millionth Hit



Since: 19.3.02
From: Ontario, Canada

Since last post: 3951 days
Last activity: 2777 days

#3 Posted on
Originally posted by tomvejada

---



That Batista squash was alright.



---

What are the odds on Justin Credible ever winning a singles match on WWE TV before the end of the year?

---


Trish vs. Ivory was alright. Victoria looked hot last night.


---

I liked the counter that Ivory worked in before Trish could go for the springboard bulldog. Good psychology for a inactive veteran who theoretically could have been studying tapes in her absence to prepare for an eventual Trish match. And best of all, Lawler behaved himself. Most half-hearted reference to puppies ever.

---


RNN was funny again.


---

Anything that gets Ribcage Runnels off the TV is OK by me.


---
The Diabolical Curse Generator - Get yours!!!

Shem the Penman
Toulouse



Since: 16.1.02
From: The Off-Center of the Universe (aka Philadelphia)

Since last post: 1540 days
Last activity: 1339 days

#4 Posted on
I think it's a little early to declare Raw back. Yeah, there were no endless corpse-screwing videos -- and Goldust's admitting that he'd done it when he was "young and stupid" was actually funny for a change. But when the best match of the night, RVD vs. Christian, features numerous badly blown spots, it shows they've got a ways to go.

That wasn't a new move Test used -- he used that Roll the Dice-alike as a finisher for several weeks before going back to the Wotsitalla Boot. I think it got dubbed the "Test Drive" at one point.

I can't decide if Victoria was deliberately trying to be campy with all that Eeeeeeeevil hand-rubbing during her promo, or if she genuinely thinks it makes her seem nastier.

And for the second week in a row, one of the faces who has a feud with Triple H gets a pin in on him -- and is instantly forgotten so we can watch HBK guzzle up the last few minutes of camera time. When Booker started climbing the ropes, I was hoping he'd hit Triple H with the Houston Hangover for the pin, but no such luck.

Batista looked okay, but after he runs through Stevie Richards and Spike Dudley, who's left for him to squash?




---

Aserje ja de je de jebe tude jebere sebiunouba majabi an de bugui an de buididipi!
OlFuzzyBastard
Knackwurst



Since: 28.4.02
From: Pittsburgh, PA

Since last post: 341 days
Last activity: 317 days

#5 Posted on
Originally posted by HomerJFong

---

What are the odds on Justin Credible ever winning a singles match on WWE TV before the end of the year?.

---


He's 0-21 right now.

See, here's my gripe with RAW last night... Lance Storm and William Regal, the Un-Americans in attitude if not in name, are in the ring, basically chastising people for not voting. So, now voting is also an Unamerican act? (Right alongside being opposed to sweat shops and thinking George W. Bush has done a piss-poor job in the "War on Terra".) I fucking hate this stable.


---

"But the funniest thing was, when I was leaving the bay
I saw three ships a-sailin', and they were all headed my way
I asked the captain what his name was, and how come he didn't drive a truck
He said his name was Columbus, I just said 'Good luck'. "
---"Bob Dylan's 115th Dream"
Scorpio
Boudin rouge




Since: 18.2.02
From: Laurel, MD, USA

Since last post: 5141 days
Last activity: 5092 days

#6 Posted on
Originally posted by Shem the Penman

---

But when the best match of the night, RVD vs. Christian, features numerous badly blown spots, it shows they've got a ways to go.

---


I was hoping someone else noticed that. I turned on Raw after my movie ended, just to see if it had improved, just in time for this match. It was embarrassing to watch.
(And Damn, Christian's red outfit looks bad.)

Needless to say, I didn't stick around for the main event.



---
PMMJ
"Nothing remains interesting where anything may happen." -H.G. Wells
"Show me the country in which there are no strikes and I'll show you that country in which there is no liberty." -Emma Goldman

cranlsn
Toulouse



Since: 18.3.02
From: Hartland, WI

Since last post: 37 days
Last activity: 5 hours

#7 Posted on
RAW was bearable for me tonight...

Good:

Ivory...her ring attire was all sorts of Ivory goodness!

Booker T!!!! Sucka!!! Face to face with HHH.

3-Minute f-ups nearly killing Jeff Hardy (or bad depending on how you feel about this match)

GoldDust: It know it was wrong, but I nearly blew soda out my nose during his skit with Kane & Booker.

TESTicles: I think the "Ladies" have a thread about this, but he looks much better with the hair cut. Between this and his "Test-icles", I think this is just about as "over" as the big goof has ever been.

BAD:

Endless HHH promo. Self serving smug HBK walk-ons.

3-minute warning match: Between the fat samoans and Hardy, was this supposed to be a battle of the botched spots?

Overall, it was much improved. The between match stuff was mostly used to further storylines, and Lawler was more restrained. And...even though he got the endless promo, the amount of HHH screen time was cut drastically.

I'm intrigued enough to tune in next week to see if they can continue to improve.





---
The Amazing Salami
Sujuk



Since: 23.5.02
From: Oklahoma

Since last post: 5064 days
Last activity: 5063 days

#8 Posted on
I thought Raw was a lot of fun to watch tonight. And that is the most important thing to me - not workrate, who's over, blah blah blah, but the simple fact that it is fun to watch.

I laughed out loud several times (Jericho, Goldust) which is something I haven't done in a while.

I watched a promo with interest (HHH, BT, Y2J) and was curious about the outcome.

I anxiously awaited HBK making the run in. YES, it was predictable. So what. I wanted to see Michaels ruin another night for the bastard heel.


---

"You're always 17 in your hometown." - Cross Canadian Ragweed
Torchslasher
Knackwurst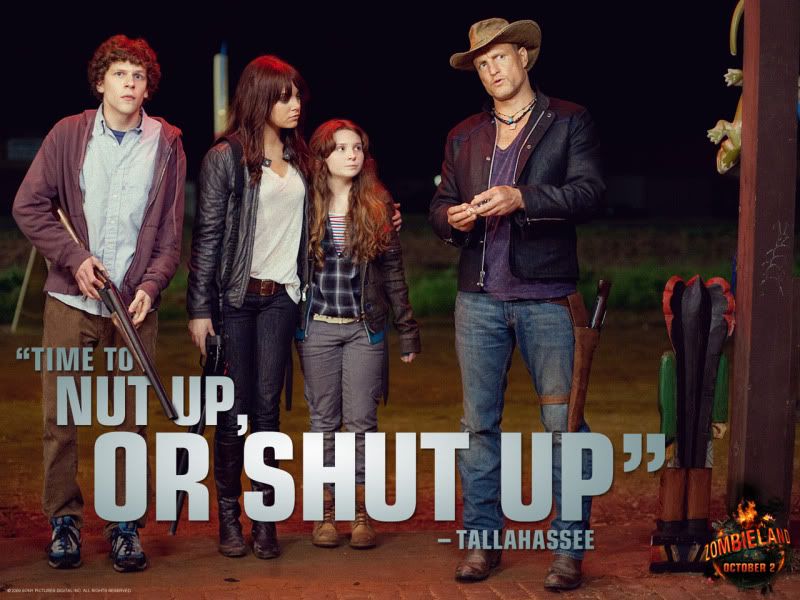 Since: 17.1.02
From: New F'n Jersey

Since last post: 41 days
Last activity: 40 days

#9 Posted on | Instant Rating: 6.44
The crowd ruined the night again. Boston should NOT get the Royal Rumble, if last night is any indicator.

I don't care if RVD and Christian blow 800 spots, it was still a better match than every other match combined.

Squashes are good and needed and were kept short. Did Hurricane miss the Shining Wizard or what (maybe that is the Shining Magi)?

Goldust was too priceless with his antics, and Keith's comment was apropos as Goldust gets no help from the WWE bookers and is still over and hilarious.

The HHH show was in full effect, and the show suffered for it. Too many backstage segments with him in it, and his match was boring as sin.

When HBK is the only guy to get a big reaction from two straight dead crowds, it tells me that there is trouble in Raw-ville. As an HBK mark though, I love his run-ins. Although it is now getting even more obvious that HHH is going to get his job back from HBK at SurSer.


---

"Oh, a handful of change. I guess I can use this to go...um...buy some candy. So thank you for adding a step to my Halloween process"- homestarrunner

*I* will always remember the RFM Club!
Nate The Snake
Liverwurst



Since: 9.1.02
From: Wichita, Ks

Since last post: 5025 days
Last activity: 4494 days

#10 Posted on
Originally posted by OlFuzzyBastard

---

See, here's my gripe with RAW last night... Lance Storm and William Regal, the Un-Americans in attitude if not in name, are in the ring, basically chastising people for not voting. So, now voting is also an Unamerican act? (Right alongside being opposed to sweat shops and thinking George W. Bush has done a piss-poor job in the "War on Terra".) I fucking hate this stable.

---


You're COMPLETELY missing the entire point of the stable. From the very start, they've done nothing but point out what was wrong/screwed up with America. They're not saying "voting is un-American." They're saying "stupid Americans, your whole country is based on democracy and you don't even participate in it."

What could be more un-American than talking bad about Americans? After all, just like back in the Cold War, you're either with us or against us.


---

Kansas-born and deeply ashamed
The last living La Parka Marka: HE raised the briefcase!
Texas Kelly
Lap cheong



Since: 3.1.02
From: FOREST HILLS CONTROLS THE UNIVERSE

Since last post: 201 days
Last activity: 19 days


ICQ:
#11 Posted on
Nate beat me to it. If they hadn't been interrupted by the STUPID Scott Steiner vignette (note to the WWF: WE DON'T GIVE A FUCK. WE'LL CARE WHEN HE'S ACTUALLY THERE!), I think Lance and William were actually gonna chastise the crowd for NOT voting and taking the power of democracy for granted. That would make the most sense, considering that news sources are predicting ridiculously low turnouts at the polls today.

(edited by Texas Kelly on 5.11.02 1146)

---
He's the King of the World... & You Just Live in It, Junior!
The following post has been certified necrophilia-free by the FET (Fire & Embarass Teo) Commission.
(Thanks to Alessandro for the idea!)
The Amazing Salami
Sujuk



Since: 23.5.02
From: Oklahoma

Since last post: 5064 days
Last activity: 5063 days

#12 Posted on
Yeah, I agree that Regal and Storm's point was pretty obvious and that it was in character.


---

"Dammit Parts Unknown you made my inbox is overflow." - Net Hack Slasher
asteroidboy
Andouille



Since: 22.1.02
From: Texas

Since last post: 2706 days
Last activity: 1614 days

#13 Posted on | Instant Rating: 4.95
Not a bad show. Hopefully they've come to their senses after the travesty that was the last couple of shows.

Test looks better with short hair. Since it was widely reported that the Un-Americans broke up because Test wouldn't cut his hair, does his new 'do mean that the sheets were right? It seems like there was a grain of truth in there somewhere.....

I still don't care about Bautista. Or Scott Steiner.

Fun stuff between Booker, HHH and Jericho. That's the kind of between-match segments I want to see, a bunch of guys who want the belt and express it in hilarious ways. Not through corpse violation.

It's fun to see HBK back, but why?? We know he's not gonna be back full-time.




---
"My brother saw the Undertaker walking through an airport." - Rex

"Was he no-selling?" - Me
Ringmistress
Lap cheong



Since: 15.1.02
From: Philly

Since last post: 3952 days
Last activity: 3951 days

#14 Posted on
Yeah, RAW was okay, the crowd wasn't too into it, though. In a way, I couldn't blame them, they were setting themselves up for a fall like the previous month. However, it didn't really turn out that way. There's still some kinks to be worked out, but I don't mind the baby steps (how many times have we used that phrase this year?) as long as we never hear about you-know-who again for the next 20 years.

Ringmistress


---

Ringmistress - A bitch among heels.
PowerPB13
Landjager



Since: 25.4.02
From: Belleville, IL USA

Since last post: 3 days
Last activity: 2 days

#15 Posted on
Hey! Raw didn't completely insult my intelligence at any point during the show! PROGRESS! :)


Seriously, though, I really did enjoy the show. Maybe my standards are just REALLY low for Raw these days...

-Patrick

(edited by PowerPB13 on 5.11.02 1740)
miknight
Blutwurst



Since: 22.10.02
From: Oztraya

Since last post: 1273 days
Last activity: 1209 days

#16 Posted on
i suppose its easy to be impressed when your expectations are lower then your shoelaces but like i said, i enjoyed it a lot.

And Goldust did officially become the most underrated man on RAW tonight. funny stuff


---

ONWARD TO MEDIOCRITY!!!!!
or
You Should Write That Down - Van Wilder
Net Hack Slasher
Banger



Since: 6.1.02
From: Outer reaches of your mind

Since last post: 4866 days
Last activity: 3286 days

#17 Posted on
I thought Raw was a good show, it wasn't blow your socks off good but a good show (baby steps people). The problem is they done this before and do decent stuff for 2 weeks and then do something extremely stupid and take 3 steps back again.... But this show had funny in ring and out of the ring stuff, and some decent wrestling

-Jamal/Rosie v. Jeff/Bubba- For some reason I really like Jeff & Bubba's chemistry. I thought it was 3 minutes best match I've seen (that's not saying much). Jeff looked like he could have been really hurt when he went for poetry in motion and didn't really hit.

-Trish v. Ivory- They announce a hardcore match for Survivor Series and Lawlers says "That will be hot" (err). Well I'm really glad Ivory is back. She's so good. Decent match. I've noticed Trish always get better when she's comfortable with her opponent (don't we all) so Trish/ Ivory hadn't had a match since the split so it come off okay but shaky at times... Good Brawl between Trish/ Vickie afterward. Vicki has a good arm, it looked to me that Trish was going to move out of the way but then came back towards the bottle so it WOULD hit her to make it look better I guess (lol)

-Storm/Regal v. Dreamer/Storm- These false entrances are very annoying. It was annoying with Kane it's annoying with Steiner... Don't remember much but that kick to the face in the end by Regal. Either Dreamers the best seller in history or that kick caught him straight on.

-Bautista v. Credible- One guys getting a big muscle dude push the other guy is Justin Credible. Guess what happened... lol

-HHH/Booker/Jericho interview- An interview segment that actually held my attention for the ENTIRE time. Go figure. Booker was good and great that he threw out the "don't hate the playa hate the game" even more surprising that the fans in Boston remembered... Jericho cut a great promo. I admit I didn't really get the "don't call me a sucka" angle in the beginning. But I'm digging it now. JEricho's a freak for over-reacting so badly over something so silly and that's why I'm loving it... lol

-Test v. Hurricane- I again admit that I think Testicles is stupid funny. But they need to worry about not over doing it. Every other word coming out of Lawlers mouth is Testicles if that continues it will be lame and repetitive in 2 weeks... The match was okay, Stacy has so much charisma I think she really helps Test. I liked how JR put over as the new tights and new hair is so important in his marketing. Don't know if he was serious or not LOL

-RVD v. Christian- There was no real stand out match so this could be match of the night. Even though it looked like both guys were a little off last night. But both were talented enough to compensate for some mistakes and make a enjoyable match.

-Nowinski interview- was so amazing. I dig this guy from day one. Maven coming back and attacking him. I'm interested in this feud. Goooo Nowinski.

-Booker/Kane v. Jericho/HHH- It was okay, too bad it seems everyone was just waiting for an HBK run in. It was a decent effort by everyone even though it really slowed in some points... Was HBK saying he'll be in the match was really anti-climatic. I thought it was obvious, did anyone think he wouldn't take it?

other stuff and tons of it... I liked Ivory/Victoria backstage. Ivory wants the win but Vicki was acting all nutty that even made Ivory say "oookay".lo. umm Trish loosens up... Vicki rapes Terri (wtf) thank goodness for RNN run in he's 2% better people yay... Still no clue what the Steph/Eric kiss means doubt the writers do either


Jericho's desire video was so great. Right up there with one of my favourites. Jericho's interplay with Christian was great and then going outside and bumping into Flair and HHH they had a decent backstage segment too with produced the line of the night (see at end). Flair seems always amused by the sight of Jericho he's always smiling when Jericho is around doing his thing (hope no one runs with that statment)... Booker/Kane/Goldust was great backstage also. Golddust doing breathing excercises, Kane getting pissed and choking him and Booker coming in to cool things off. And a simple raise of the hand by Goldust was funnier then anything triple H did. I would have been better if they both looked at him and he quickly put his hand down. But oh well

Line of the night: Triple H "Hey that was a pretty good video"
Chris Jericho "Of course it was, it was about me"



---

Don't really know if going into detail here is the right place because we all know a wrestling messageboard is no place for wild speculation and innuendo
DMC
Liverwurst



Since: 8.1.02
From: Modesto, CA

Since last post: 4752 days
Last activity: 4746 days

#18 Posted on
I may actually start watching RAW again once my Monday nights are freed up in a couple weeks. With Ivory perhaps back to stay, and Victoria looking as good as she looks, the womens division may be alive and kicking again.

DMC


---

HIT MY MUSIC!!!
LeechOfTheNight
Head cheese



Since: 16.1.02
From: New Hampshire

Since last post: 5456 days
Last activity: 4598 days

#19 Posted on
RAW kicked all kinds of ass last night. No coffins or corpses and hardly any mentioon of necrophilia! Plus, Booker T finally said it, "Don't hate the playa, hate the game!". Man, I've been waiting since before WCW even got bought out to hear him say those words to HHH.


As far as the crowd, though, Boston always seems to be like that. Don't know why. I mean, they have their moments, but most of the time, they don't seem to care. It's always been like that. Hell, it was like that at KOTR two years ago for a show that (supposedly) sold out in under 20 minutes. As far as the Rumble goes, though, Boston should SO get it. I'm totally there!
DMC
Liverwurst



Since: 8.1.02
From: Modesto, CA

Since last post: 4752 days
Last activity: 4746 days

#20 Posted on
"RAW kicked all kinds of ass last night. No coffins or corpses and hardly any mentioon of necrophilia!"

I know you were trying to be serious here, but this is actually the funniest thing I have read on weinerville in awhile. The fact that someone has to say that says a lot about the state poor old Mr. McMahon is in.

DMC
(P.S. I just found a new tagline.)

(edited by DMC on 5.11.02 1747)

---

"RAW kicked all kinds of ass last night. No coffins or corpses and hardly any mentioon of necrophilia!" -LeechOfTheNight with a classic line
Pages: 1 2 Next